Another casualty of the global pandemic . . .  luxury duty free shopping. Oh for the days when you'd use your last euros, dollars, or shekels, for that famous ginormous Toblerone bar.
Airport shopping had become such a big and popular business that developers and retailers leaned into it. Back in 2019 luxury airport duty-free seemed the fastest growing lux retail sector behind online. Top brands opened airport outposts. Airport renovations included greater allocation of space to shopping. And some newer designs incorporated the 'aerotropolis' concept; making terminals like town squares.
Read: Could Duty-Free Airport Shopping Be the Next Must-Have Luxury Retail Experience
The pandemic brought that to a sudden halt. The airline industry was one of the worst affected. With restrictions, quarantine and everything else in between- no one was going anywhere. And so, a typically busy and bustling airport, or more specifically, the airport terminal, suddenly found itself lonesome and empty- the rare jetsetter passing through here and there.
In the tamer periods of the COVID19 saga, some retailers found a creative solution allowing duty-free shopping without real international travel. Companies like Lotte offered customers the opportunity to board flights that left domestic airspace ever-so briefly, in order to return to terminal shopping at luxury boutiques.
Read: A Magical Flight to Nowhere: Would You Venture to the Airport Just To Stay at the Terminal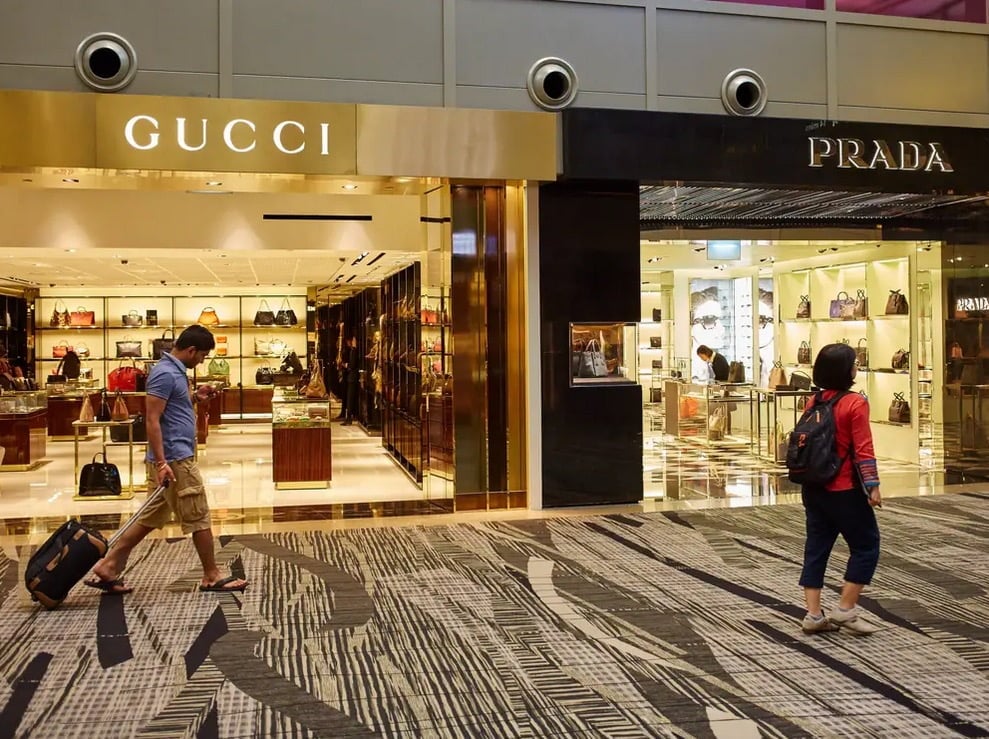 Image Credit: Getty Images
Now, as travel begins to resume, brands are looking to kickstart airport shopping again. It's not enough to go back to what worked before. The climate and clientele is different.
So what are brands doing differently now than they were before the pandemic? For starters, many are catering to the GenZ demographic- younger tourists making shorter trips- often domestic.
In a recent article from the Business of Fashion, management consulting firm Bain & Company highlights that two of the traditionally largest revenue generating segments, business travellers and Chinese tourists, are still nowhere near pre-pandemic levels. This is the primary reason for the shift towards appealing to those reappearing in terminal hallways.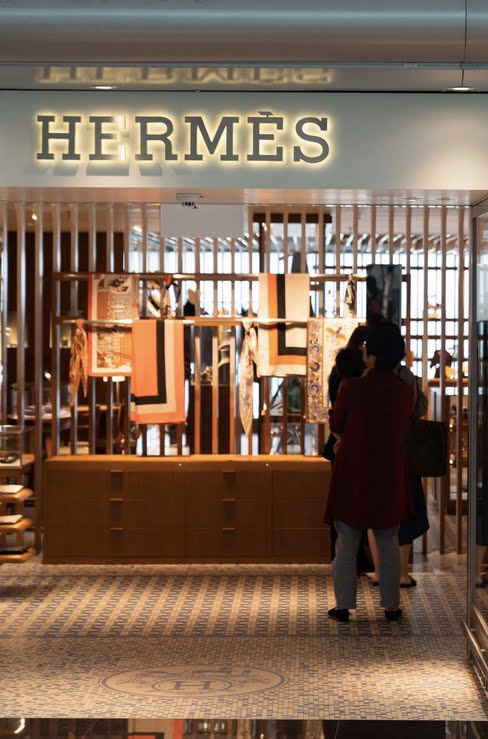 Image Credit: Getty Images
There is one significant issue. According to Bain, younger travellers aren't particularly huge fans of duty free shopping. Rather than peruse the leather goods section at Hermès, for example, these shoppers tend to spend on things like food and drink. In fact, an interesting statistic is that this group spends on average $1 on luxury goods, while the historically significant group that is Chinese travellers, spend $100 in comparison. And so the task at hand is how can luxury brands attract non-traditional buyers to their airport retail outlets.
Read: Timeless vs Trendy: Is Vintage the New Vogue in China
Some companies are already trying new maneuvers. LVMH-owned DFS Group introduced a buy-and-fly option, where travellers can reserve an item at a duty-free store (sometimes even up to a month in advance) and pick it up right before boarding their flight. Other houses opted toward rebranding the luxury experience with more interactive shopping. At London's Heathrow Airport, for example, Chanel opened a popup store where shoppers can try on fragrances and cosmetics using virtual reality technology.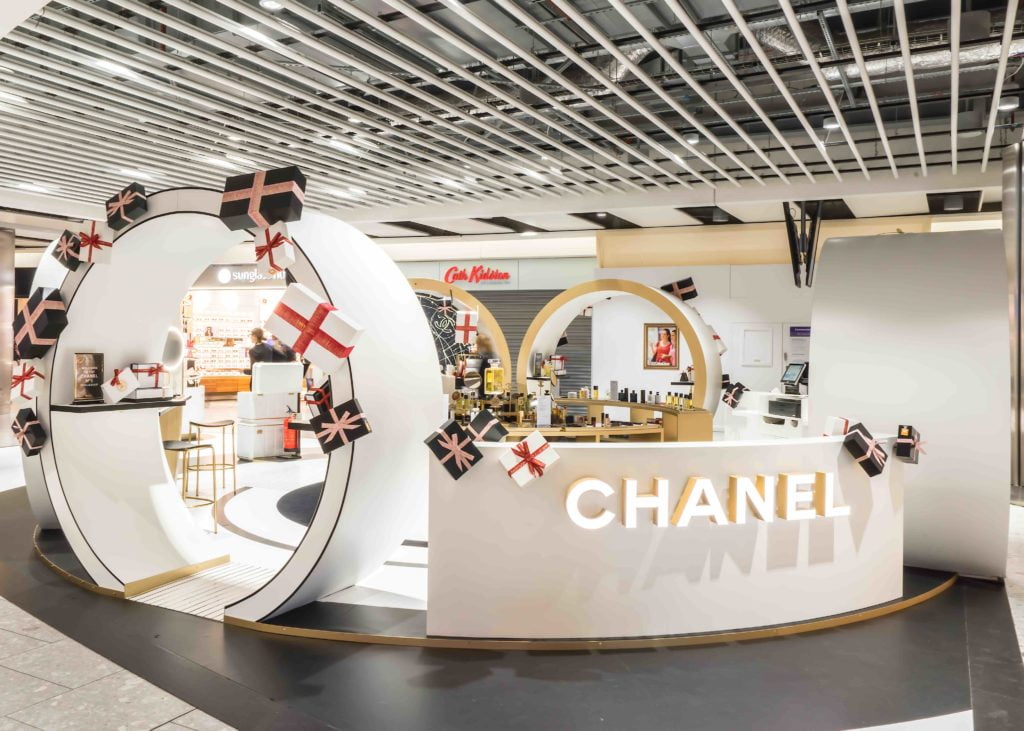 Chanel Popup Store, Heathrow Airport, Image Credit: Moodie Davvit Report
In Switzerland, the Zurich airport partnered with online blog Highsnobiety and opened concept stores selling trendy brands such as JW Anderson and Acne Studios. "Airports offer such a traditional and sometimes old fashioned retail experience," according to Simon Weisskopf, Global Business Development Director at Highsnobiety. "Our store caters to the ways in which younger consumers engage with new luxury."
In fact, over the past months, Highsnobiety is continuing to lament itself as a duty-free heavyweight. Partnering with brands like Bottega Veneta and Balenciaga (two of the hottest names in streetwear style today), the German blog continues to cater to GenZ via its "Gate Zero" concept stores at airport terminals.
What do you think about this new strategy? Do you think it is one that will last? Or will luxury brands revert to their tried and true ways of doing business when travel picks up again? Will you still be shopping duty free at the airport? Let us know…
For the full Business of Fashion article, visit this link. 
Please login first to submit.
You must login to post comments