Another day, another high profile robbery. Earlier this summer, it was reported that approximately $2.3 million of fine jewelry was stolen from Chaumet's flagship boutique in Paris, France. Although French authorities were able to recover most of what was stolen in the brazen attack, it seems that luxury jewelry houses are yet again the target of thieves looking to get away with stacks of priceless jewels.
Read Also: https://www.pursebop.com/boptalk/topic/some-good-news-french-authorities-recover-majority-of-jewellery-stolen-from-chaumet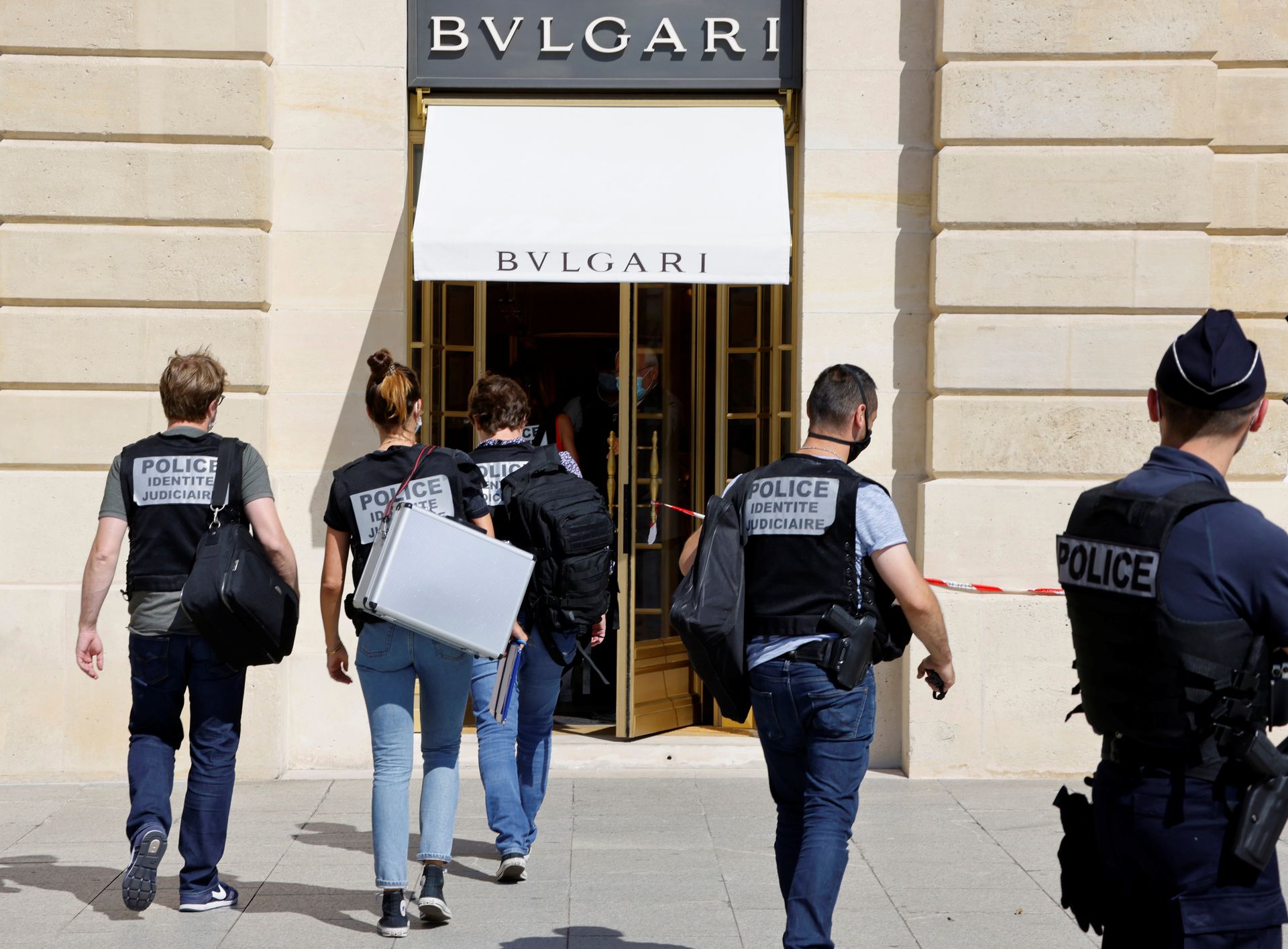 Yesterday, Italian brand Bulgari found itself at the centre of a daylight robbery at their newly renovated boutique in Paris' famed Place Vendôme. It is being reported that three men, dressed sharply in suit and tie and armed with firearms, entered the store and then proceeded to grab nearly $12 million in jewellery. As per local authorities, the three men then made off in a BMW while an additional four accomplices fled the scene on scooters.
A recent development states that the three suspects have already been found and taken into custody by French police. Meanwhile, the search is ongoing for the remainder of the individuals involved in the heist who escaped on scooters.
More to come as this story develops. What are your thoughts on this? Be sure to share…
Image Credit: Reuters/ Eric Gaillard