Living up to its famous spirit of travel, Louis Vuitton is launching an airplane-shaped Keepall bag for fall. Designed by the house's menswear artistic director, Virgil Abloh, the aviation-themed bag debuted on LV's men's Fall/Winter 2021 runway. The unorthodox style will set shoppers back $39,000.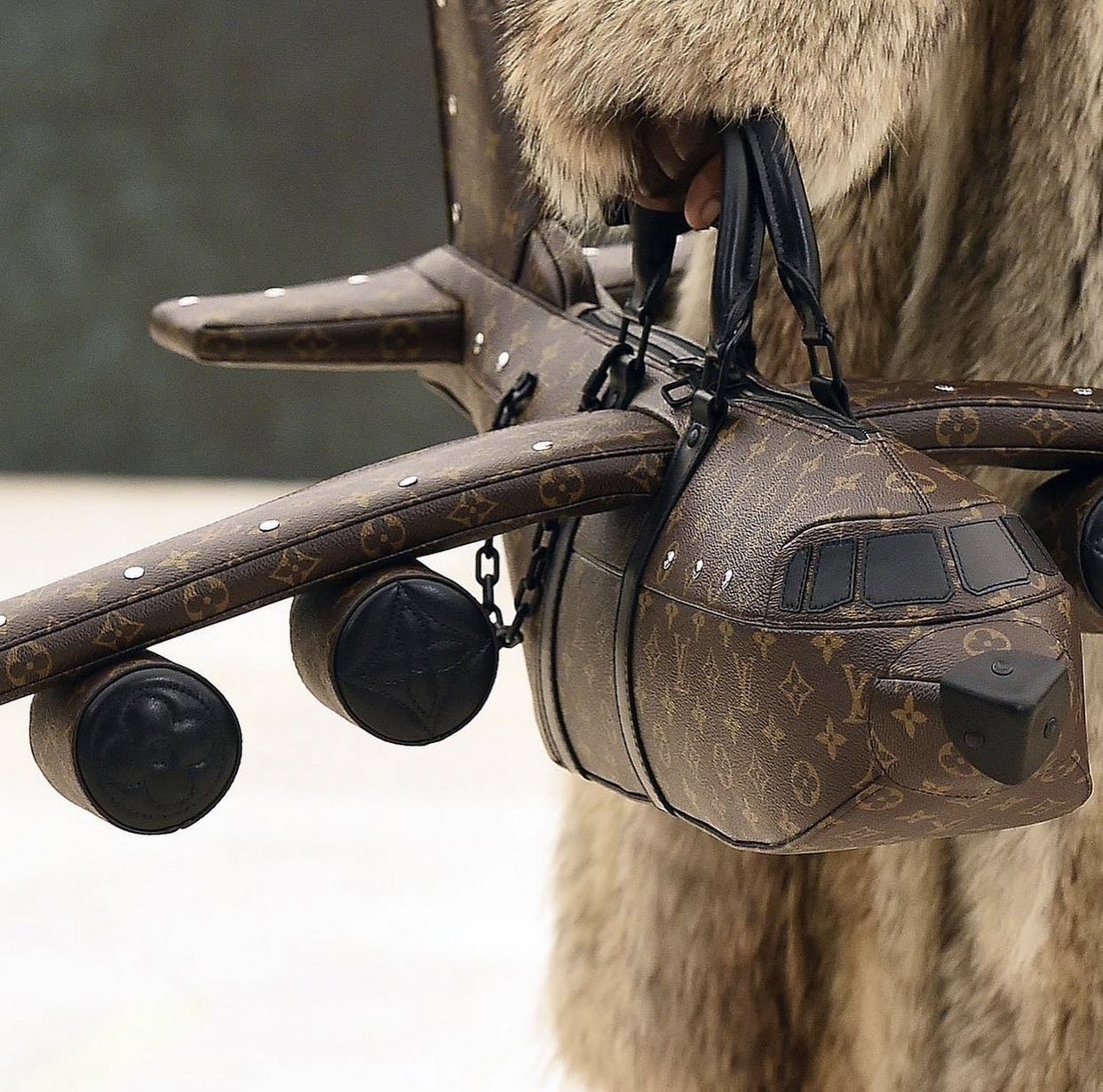 The design is constructed of the house's classic Monogram canvas with black leather top handles and crossbody strap. The LV Keepall is typically known for its roomy and functional shape. However, this airplane-shaped take on the style doesn't give the level of practically Vuitton's luggage pieces have become famous for.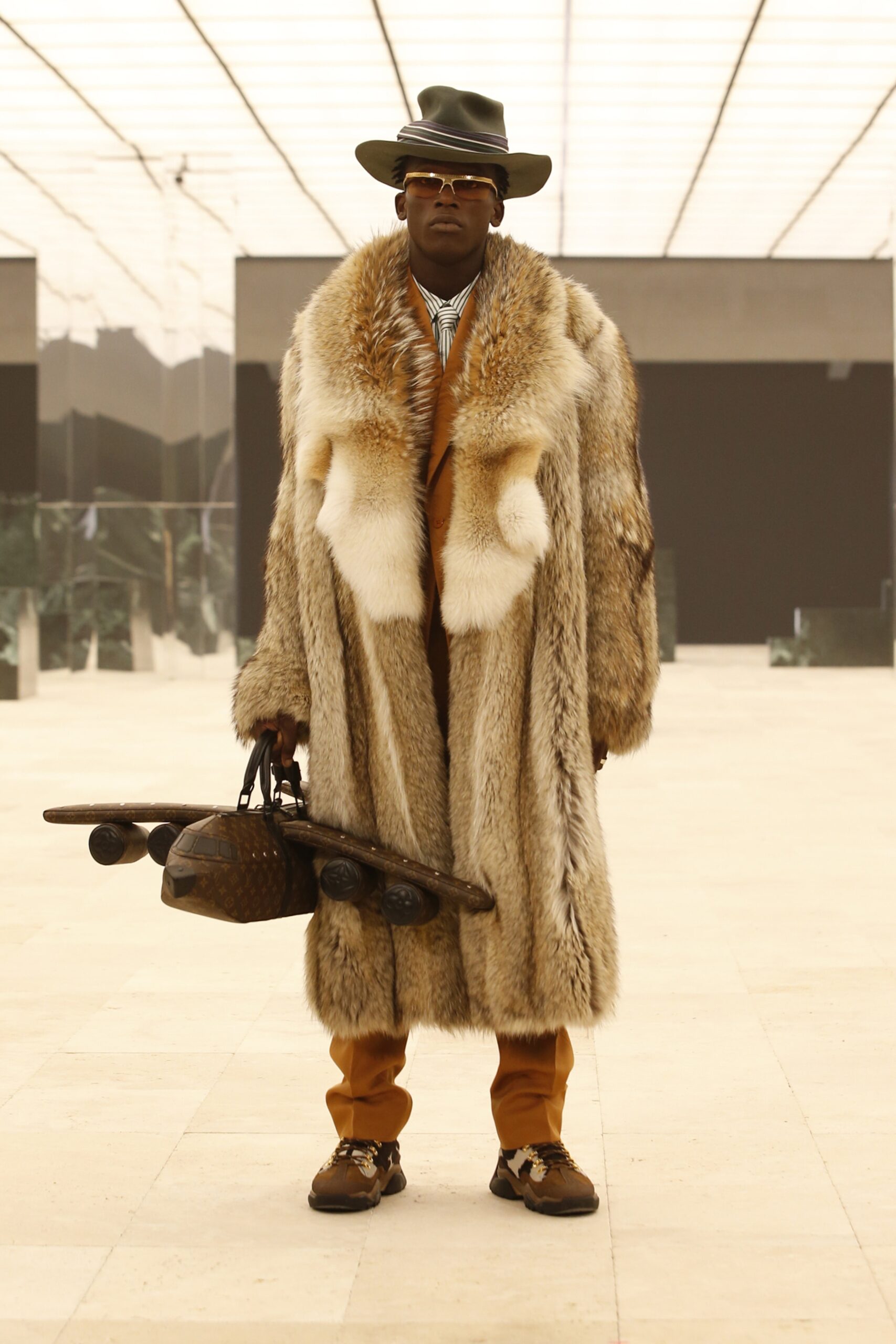 With the absence of exotic skins, the high price is likely due to the bag's novelty design which will make it a collector's piece.
The bag embodies Abloh's goal for the collection to make art out of everyday objects. Other wacky designs from the menswear Fall/Winter 2021 collection include skyscraper jackets which feature 3D structures of buildings based off of famous Paris and New York landmarks. (Read: No Travel, No Problem! Louis Vuitton's Skyscraper Jackets Have You Covered)
This isn't the first time the house has launched an unusual travel-themed design. Last year, LV partnered with Parisian luxury bicycle maker Maison Tamboite to create an ultra exclusive bicycle. Featuring LV Monogram canvas and red leather embossed with the LV motif, the style is completed with a chic basket. And for the men's Spring/Summer 2019 collection, Abloh designed a $10,400 LV Monogrammed kite!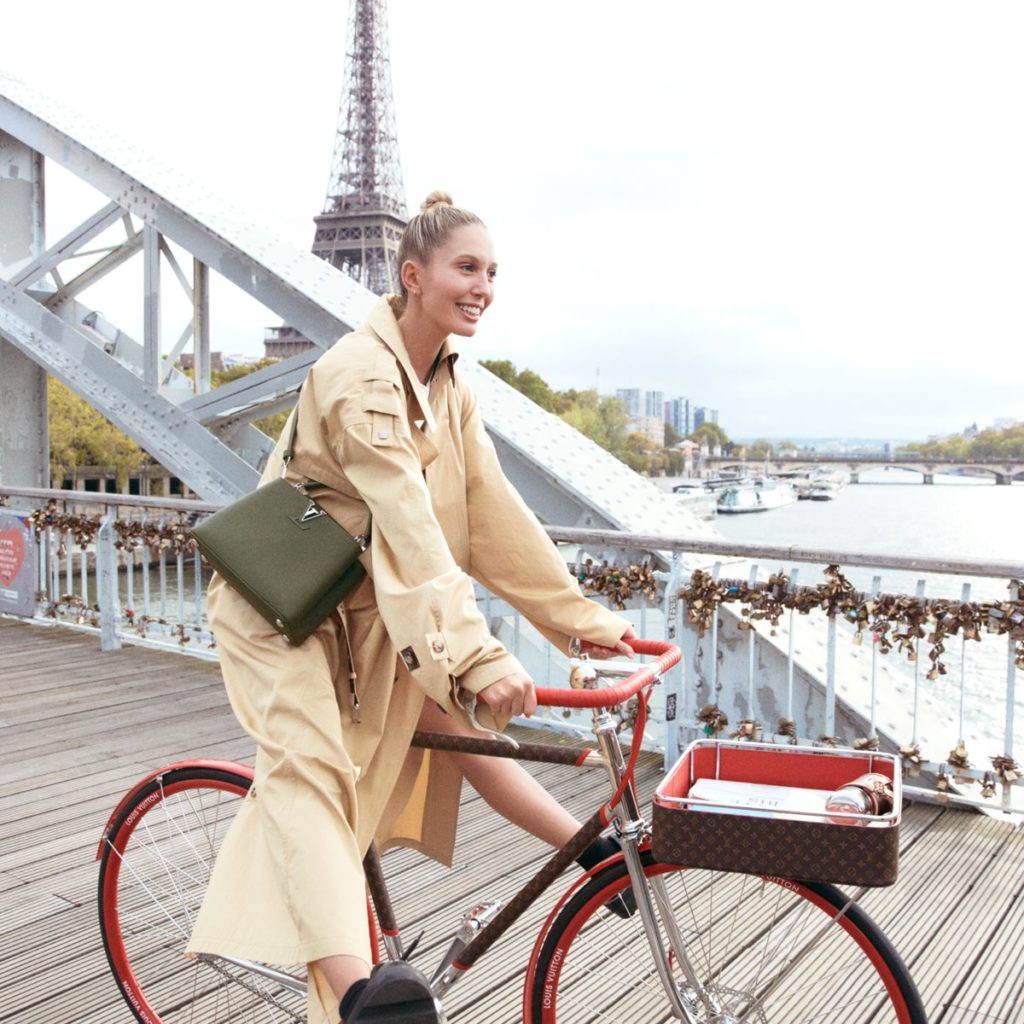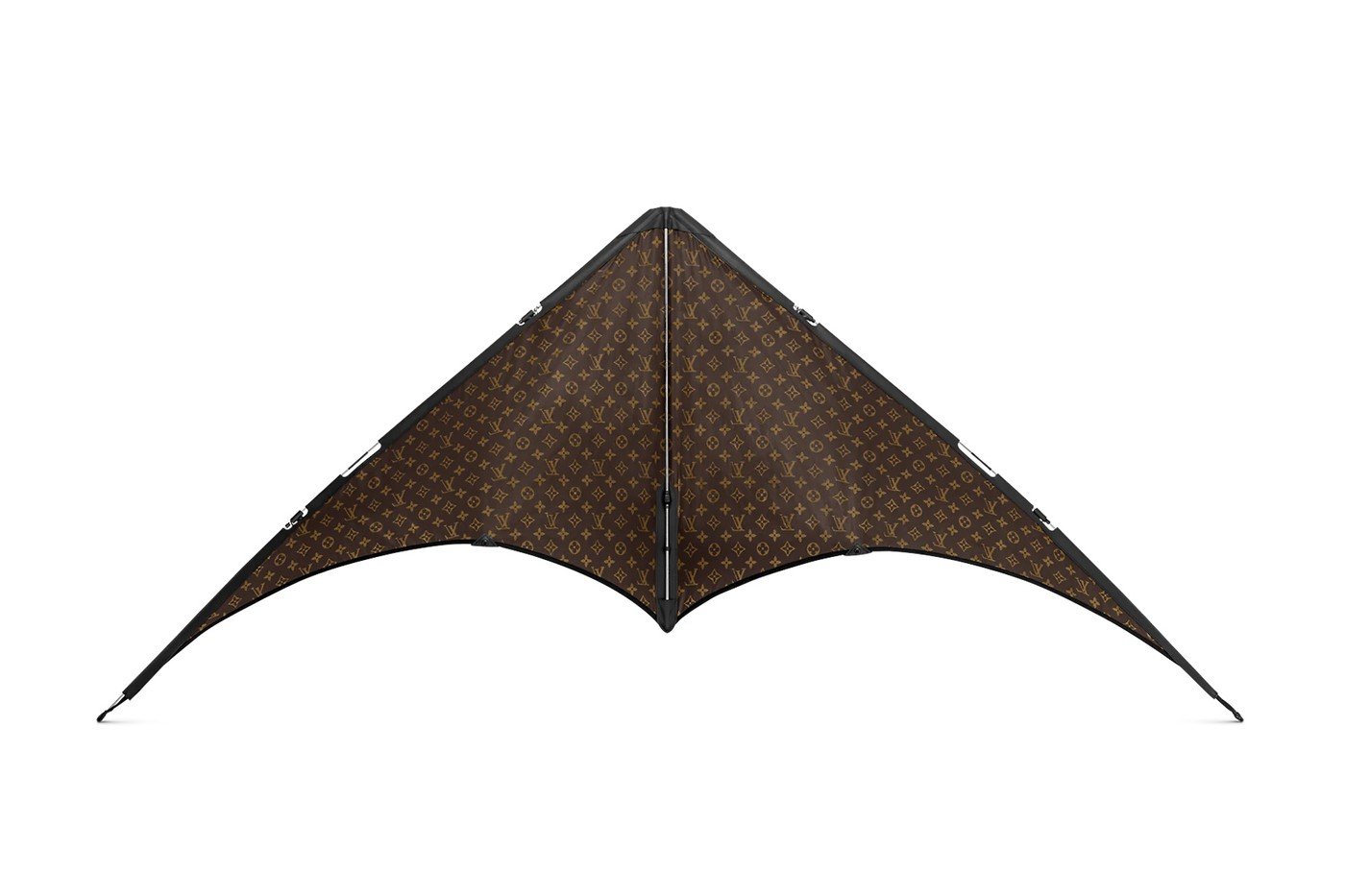 So, to summarize, there's no need to wait for the lifting of COVID-19 travel restrictions. Instead, you can simply buy into the spirit of travel with all the chicness you would expect from Louis Vuitton, providing you have $39,000.
What are your thoughts on this unusual new design?
Photos courtesy of Louis Vuitton