Peihuo. You'll recall throughout the latter part of last year, the term had reached "buzzword" status in the luxury community, as shoppers, particularly of Hermès, expressed their staunch opposition to the same. You see, 'peihuo' isn't exactly a word as it is more so a concept- the idea of essentially spending more to get more.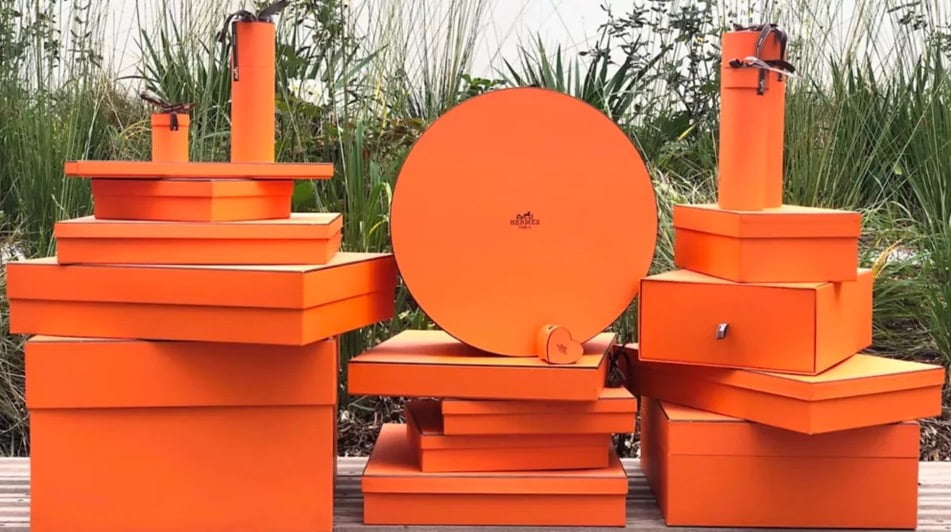 Image Credit: Hermès
Read: https://www.pursebop.com/enough-is-enough-hermes-or-is-it-chinese-shoppers-express-frustration-over-brands-sales-strategy/
A quick recap. Towards the end of 2021, an image made the rounds on social media of a Chinese shopper standing in front of an Hermès boutique with an abundance of shopping bags. He stood holding a sign reading "rubbish Hermès, 'peihuo' but no bag!" He was protesting against the alleged business practise used by Hermès requiring clients to purchase lesser in-demand goods, in order to be given access to its most coveted items like a Birkin or Kelly.
Over the past while, rumors have been flying that when it comes to Hermès, one has a better shot at being offered a bag if they are proven spenders. Though the brand vehemently denies such tactics being utilized, the 'peihuo' phenomenon has seemingly spread.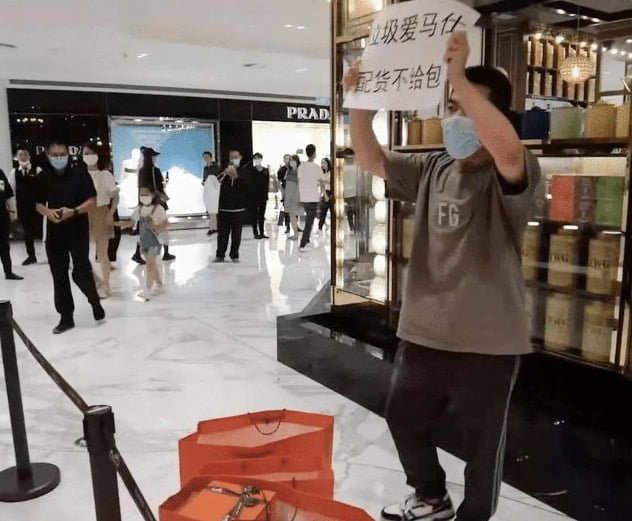 Image Credit:"DZ" on Xiaohongshu
Read: https://www.pursebop.com/hermes-denies-peihuo-claims-opens-new-production-facility/
A recent Business of Fashion article claims that other luxury houses like Rolex, Celine and Chanel are implementing similar (if not identical) sales practises, where clients need to "prove" themselves through purchase history, in order to have access to the most sought after watches, handbags and the like. Despite the experiences customers have had with Chanel, the brand issued a statement saying that it denies this practise which "goes against the experience the brand strives to offer."
On the flip side, Rolex seems to be partaking. BoF highlights in its article that "scores of Chinese clients have claimed they were asked to show receipts for items" as proof. @Yangyangema, a user on Chinese social media site, Weibo, shared that "the distribution of Rolex is so straightforward and rude… the SA directly told me three Tudors [quota]."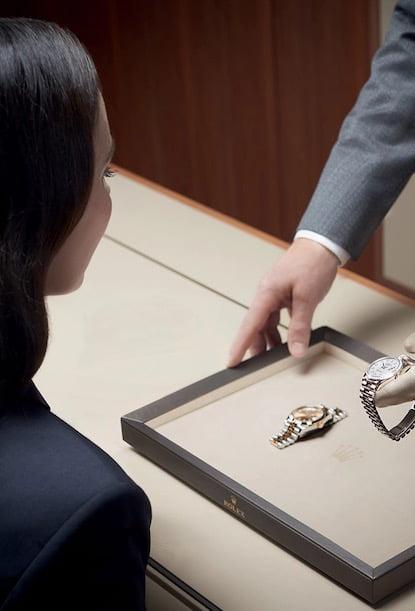 Image Credit: Rolex
Meanwhile at Celine, another Weibo user (@kuailebanushi) shared that she was "disgusted by the 'package' of other purchases a store assistant suggested she buy in order to secure a popular style."
This all begs the question that, if the 'peihuo' strategy is spreading, what does it mean for all luxury shoppers? Do we now have to devote ourselves entirely to a brand, just to be able to shop there? Whether admitted to or not, is this a desirable tactic for brands like, Chanel and Hermès, to continue implementing in order to generate record profits year after year? Share your thoughts with us, we'd love to hear from you.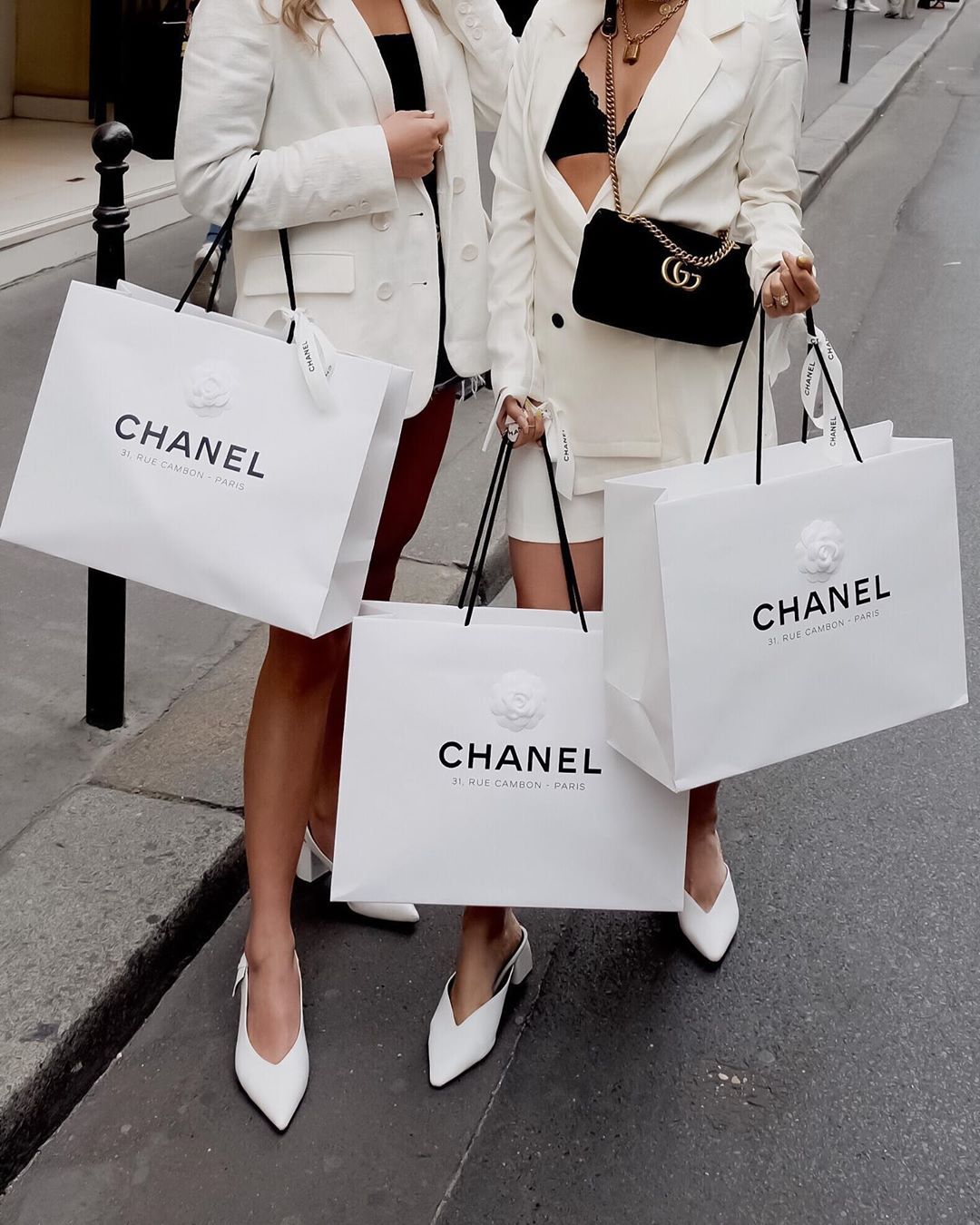 Image Credit: BragMyBag.com
For the full Business of Fashion article, follow this link: https://www.businessoffashion.com/briefings/china/is-hermes-peihuo-paywall-a-problem-in-china/
Read Related Articles: