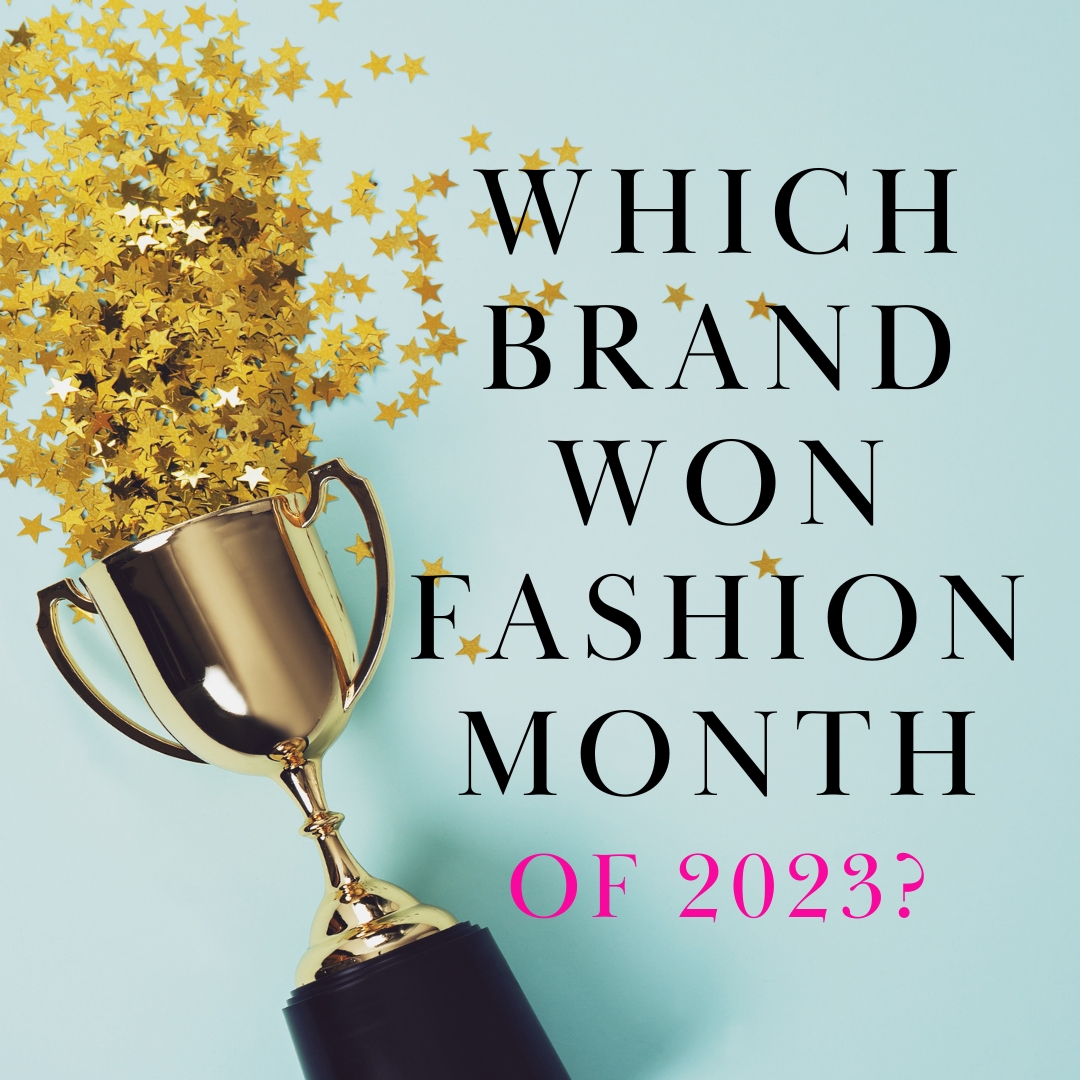 Just off the final runways of the London, Milan, New York, and Paris Fall/Winter 2023 fashion month, comes the ultimate competition results: who "won" the month. We're not talking about the models, attendees, or even necessarily the designers of the showcased brands.
This metric is about media impact value (MIV) and downloads of the shows. It doesn't necessarily tell you who had the best clothing and accessories, or the hottest handbag, or even where and what will sell best. But it is a measure of where and who generated the most interest.
And for Fall/Winter 2023 the big winner came from the LVMH umbrella of companies, though it was not Louis Vuitton. Popular sister brand Dior – helmed by Maria Grazia Chiuri and her feminist vision – took the top spot. According to Launchmetrics (as discussed here), out of he 84,000 photos taken by photogs at 675 shows, Dior received the most views at 87,000. Among the top ten were Gucci, Burberry, Bottega Veneta, Givenchy, Miu Miu, Chanel, Prada, and Balmain.
Another measurement is the highest number of downloads. Dior garnered the most in that category as well.
Having read about or seen the fashions (especially handbags) from our top-loved brands (Hermès, Chanel, Louis Vuitton, and Dior) are you surprised?
Read:
The Key to Dior Fall/Winter 2023 Bags
Chanel Fall/Winter 2023: Falling for Camellias
Part I: Hermès Unveils Six New Handbags for Fall/Winter 2023
Image courtesy: dior.com