PurseBop Attends the Hermès Fall/Winter 2023 Runway Show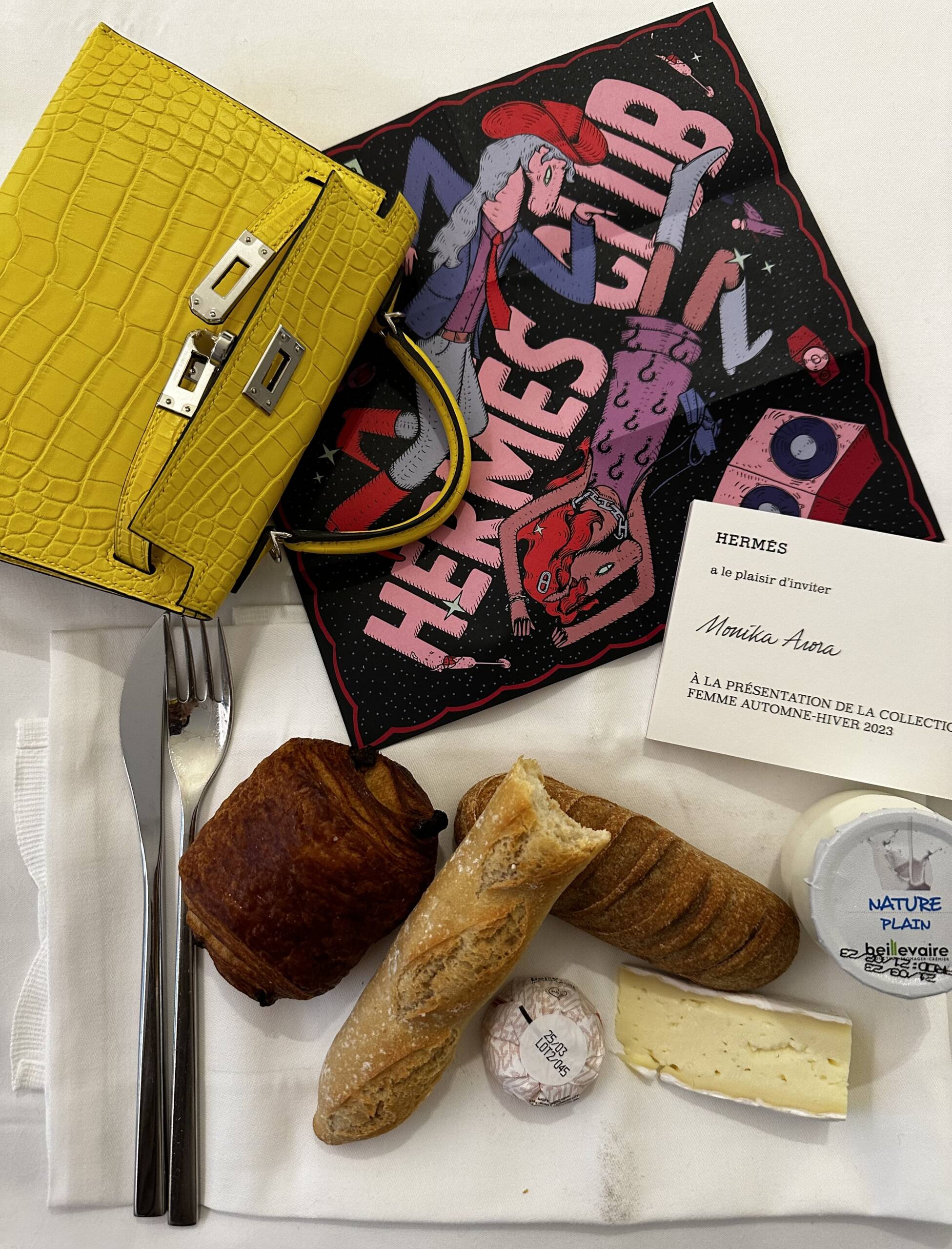 I've arrived at La Garde Républicaine. Heading to assigned seat, I stroll through the room with a glass of Sancerre in my hands, my Mimosa Mini Kelly gripped loosely between my fingers —I feel this sense of floating in a sea of Hermes. All well dressed, some more casual than others, beautifully manicured hands carrying exquisite exotic Kellys — men and women from near and far cultures. 

Where am I? Am I in the mecca of a world I dream of? 

The music is mysterious, the lighting is dim —there's an aura of the unknown. 

My heart is racing with adrenaline running through my veins. My eyes are razor focused on the bags. 

I watched people move about, mingling – hobnobbing — soaking it all in. An experience of a lifetime. Introducing myself to those I felt a kindred spirit with through the years.

I want to encapsulate these moments into a memory and hold onto them forever. 

The lights dimmed, and then the music throbbed through me…. 
For its Fall/Winter 2023 runway show, Hermès pulled out all the stops. Even without an extravaganza of equine friends, the cavalry setting allowed all a front row seat view to the fashions. The whole venue – walls and carpet – was clad in a burnt sienna type of velvet fabric.
Despite, or because of the simplistic setting, the fashion stood out – gleaming, sophisticated metallic fabrics draped in neat pleats. A wonderful backdrop for what was to come in the collection. As one might expect for fall/winter, the tones were earthy with a pronounced emphasis on shades of terracotta.  
Of course, PurseBop fixated on the handbags. While not a bag-heavy grouping of fashion, there were plenty to catch her eye. Large and small versions of the classic Bolide strolled by, veering from its latest turns on the men's runway to the women's. Hermès classicists will love the re-appearance of Hermès hallmark Box Leather on a Sellier Birkin. Consider it not only a shout-out again to Hermès' original roots, but verification that the Sellier Birkin lives on.
No Kellys were spotted, but other Birkins also graced the collection. The Harness Birkin reappeared as well as a newer Fringe Birkin. 
Lest you think horses were not considered, there were at least two styles of bucket bag. As you may recall, often these styles harken back to equestrian oat feed bags, as, for example, the Picotin Lock. 
Updated March 9th, 2023
Scrolling through our vast collection of photos from the Hermès presentations we discover a few more bags that need to be added to our journal.
View this post on Instagram
Let's start with the buckets… Gotta feed those horses LOL. Neither the Picotin Lock nor the newer In the Loop bucket were on display. These are new. And, frankly, given the shape and structure, they likely wouldn't accommodate a horse nose. But they could carry stable or cavalry tools. Or your daily necessaries.
First up, a bag  that resembles a bongo drum or even an hourglass. With an open top and short strap handle, and metal hardware, it certainly attracts attention. Inspired by the feeding bags of horses this mini Médor bag will be available in box calfskin.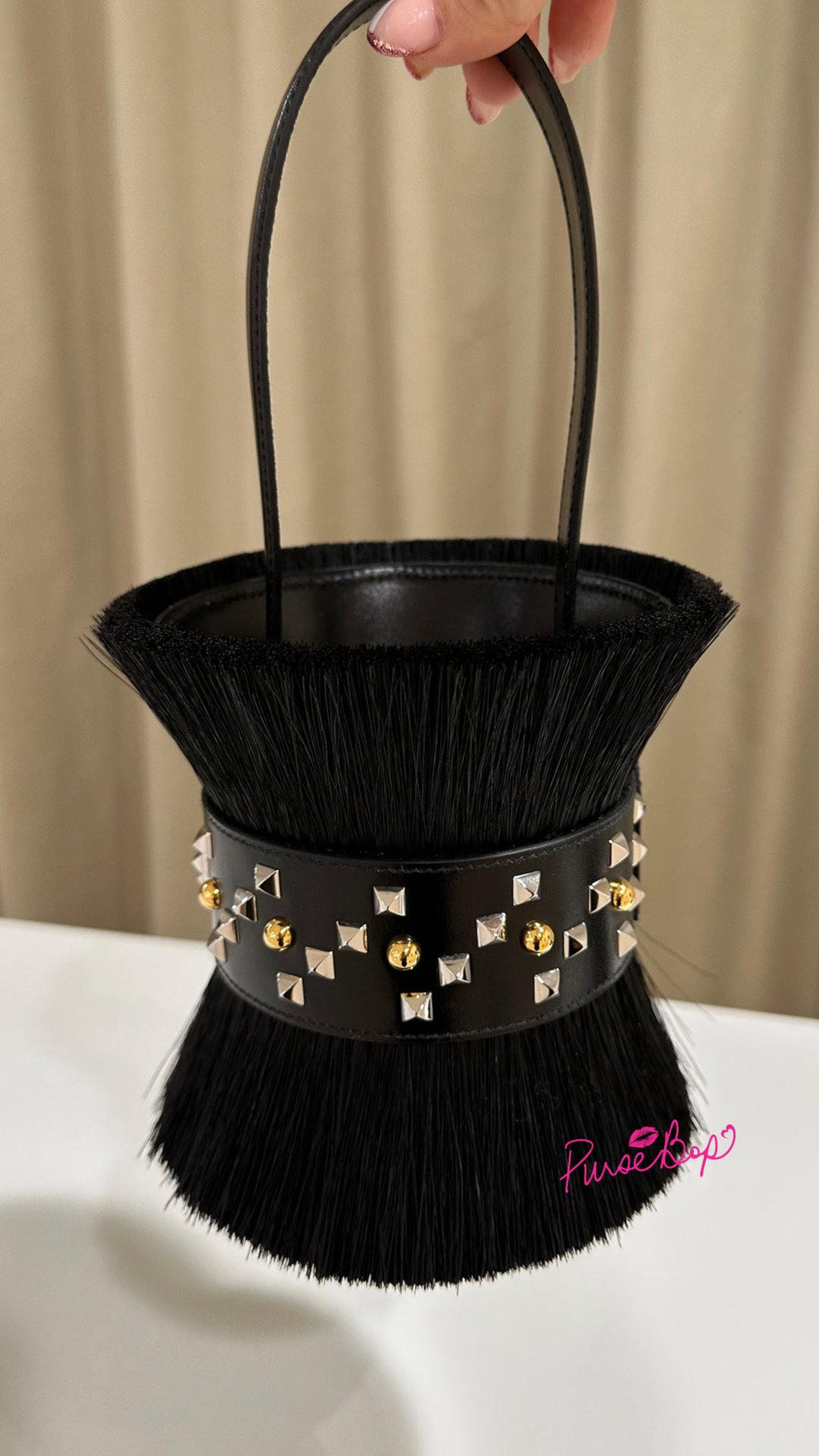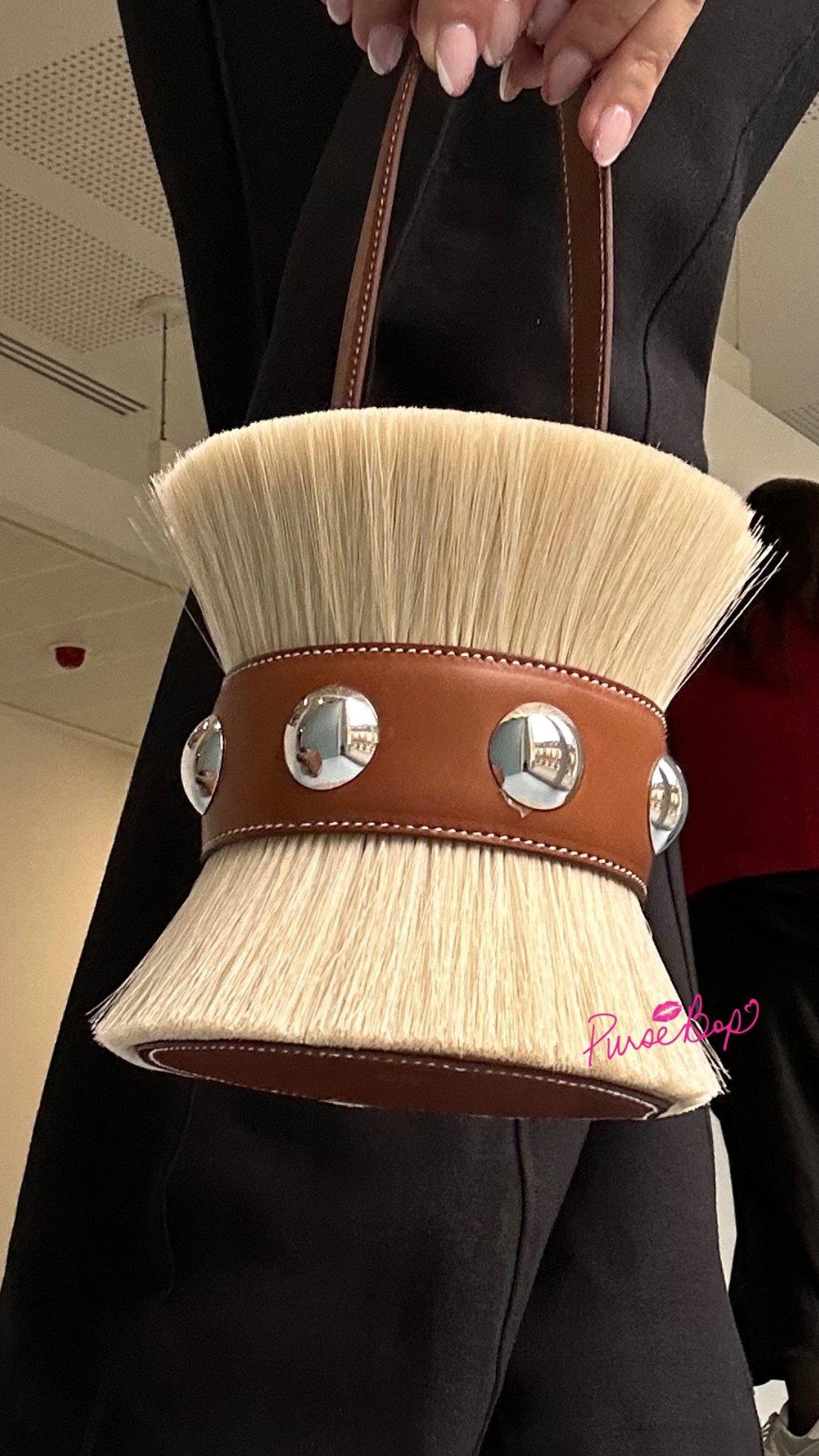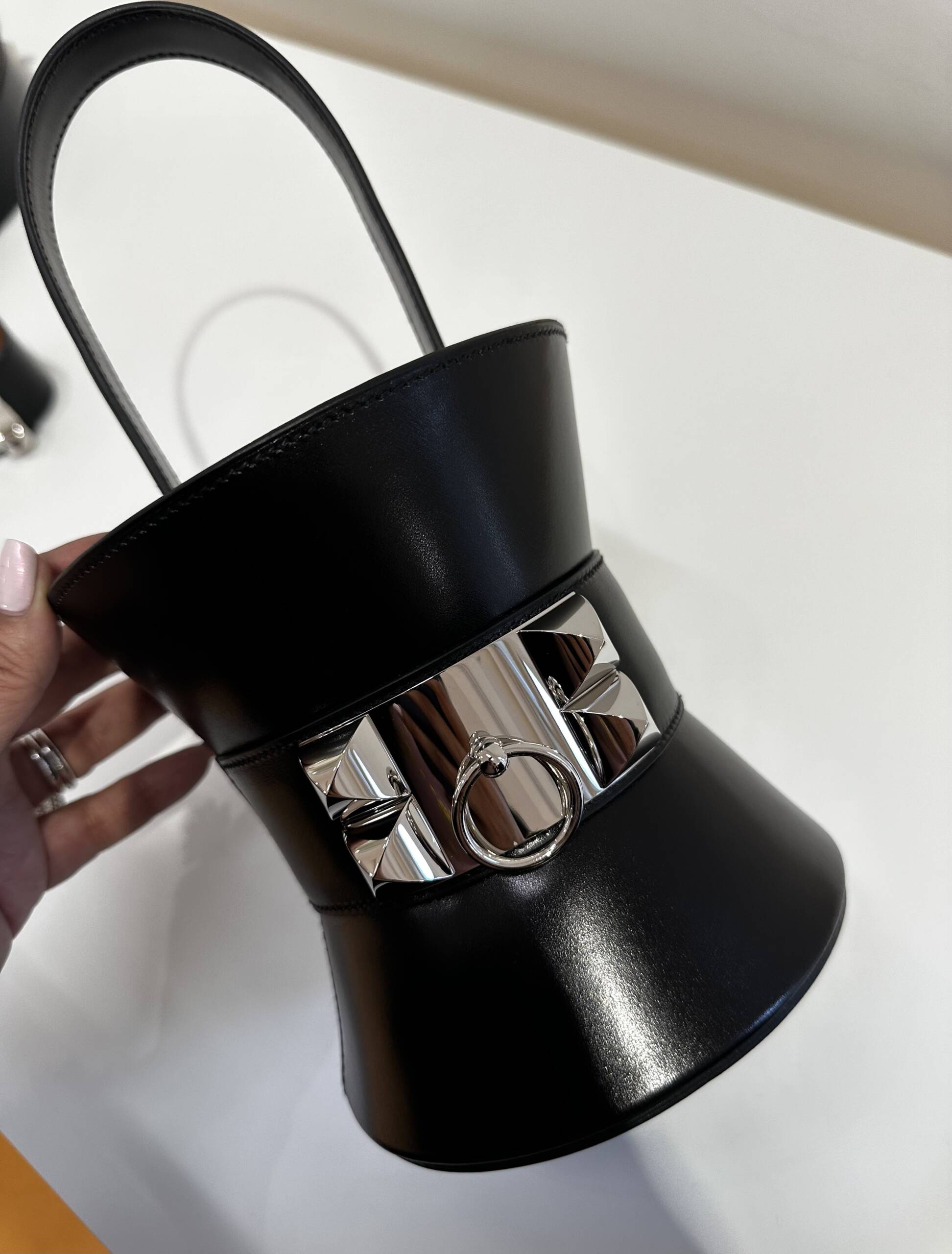 A slightly larger model, hews to a conical shape, almost more of a pail. Structured, unlike some of Hermès' other bucket bags, this one includes the iconic Hermès collier de chien detailing on the top exterior. The silk interior closes with drawstrings. It comes in togo calfskin leather.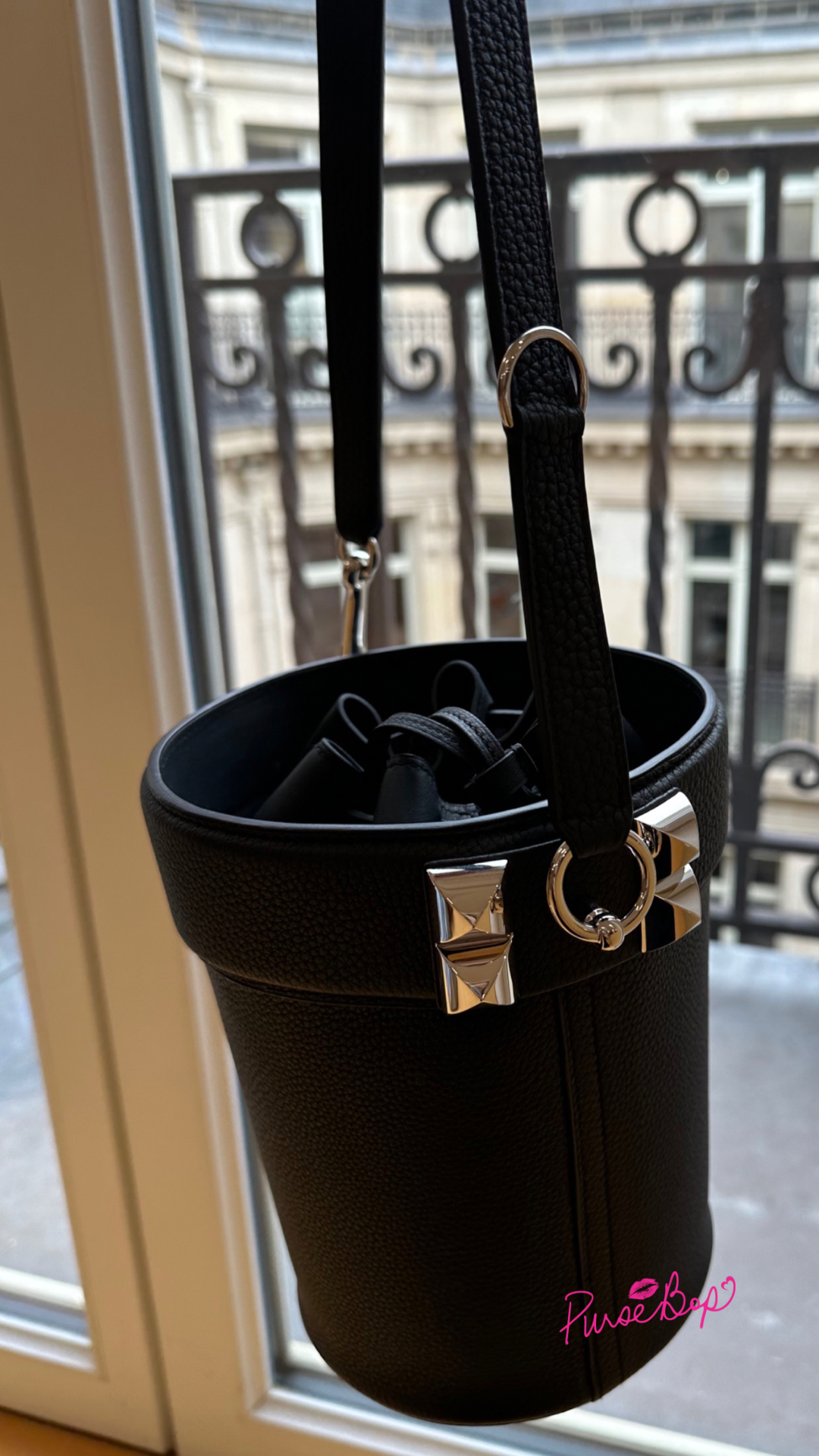 Looking through the classic Hermès styles, you know what's missing… or what was? New to the season is a drawstring hobo tote bag, along the lines of Louis Vuitton's Neo Noé. Hermès' version includes a short strap for hand holding and a longer one for shoulder carry.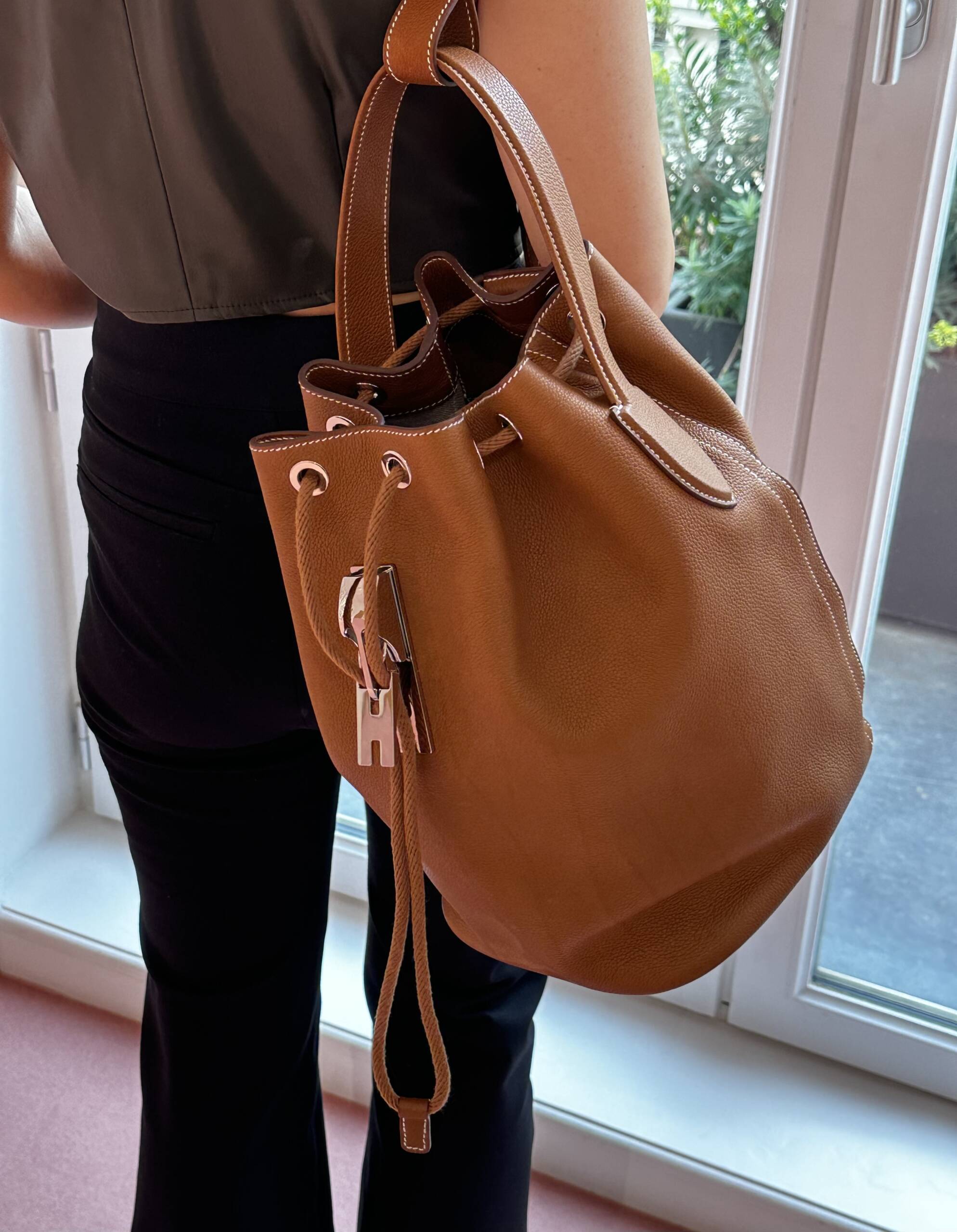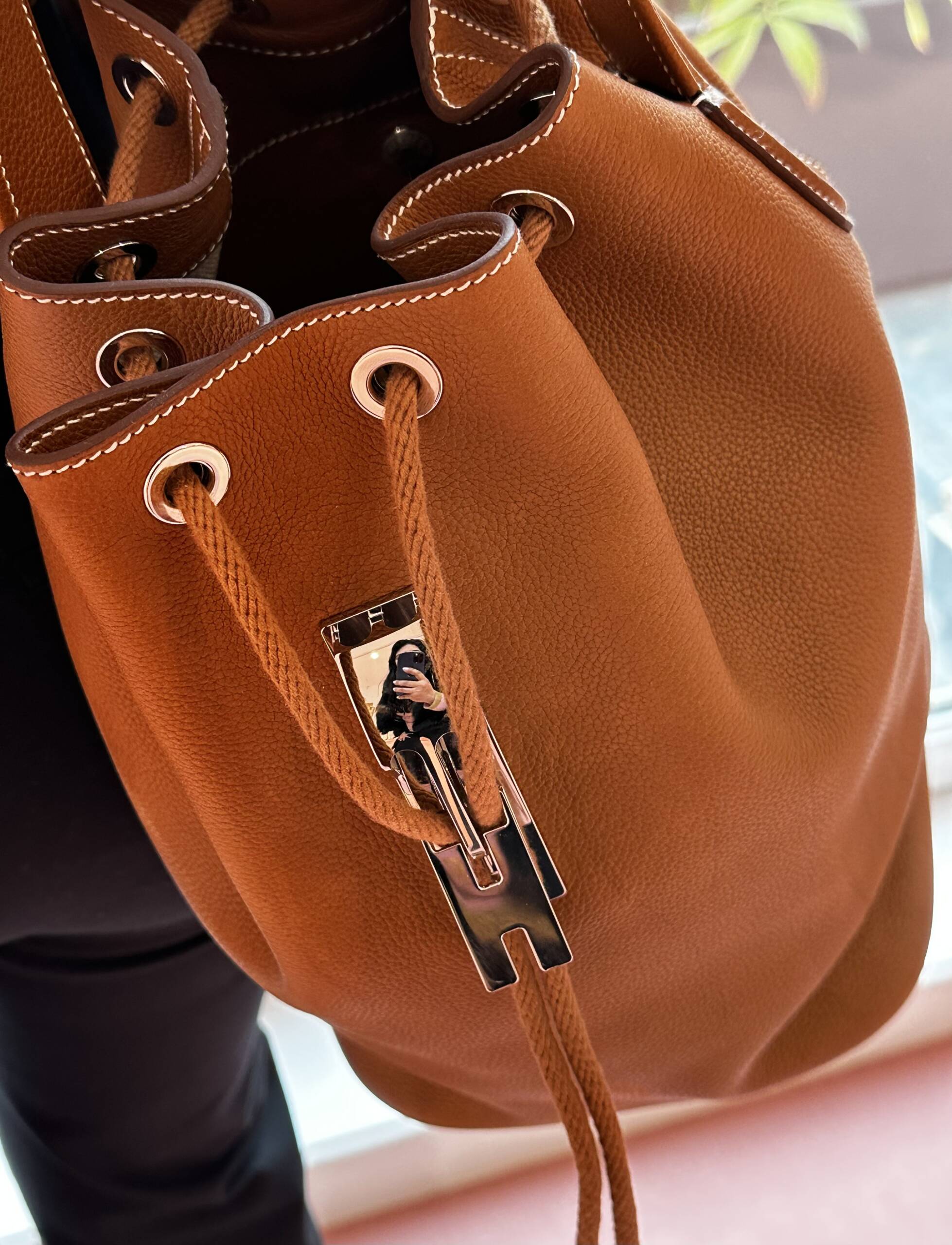 It may be a new season, but it doesn't mean everything is brand new. Returning from it's introduction in Spring/Summer 2023 is the Arcon bag. Don't remember it? Well, few probably have hit stores yet. It's that large half-moon hobo with a pocket and a key fob, shown in heritage leather.
Get your groove on. Or your western style. This mover and shaker Birkin is something new to the Birkin family. No, this is not the canvas Fray Fray of recent collections. Rather, this Birkin incorporates long (really long) leather fringe hanging past the bottom of the bag. Perhaps the fringe is inspired by a horse's mane. Either way, unfortunately, the feet on the bottom of the bag won't keep its long locks from touching the ground.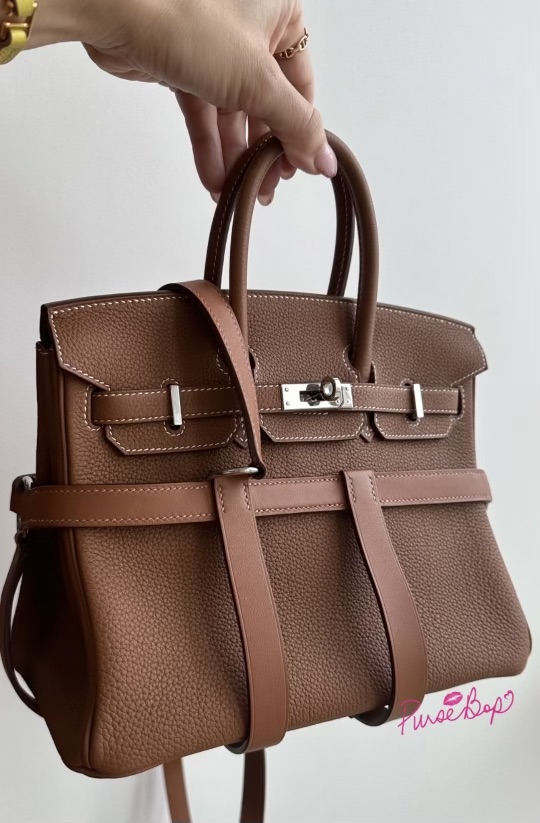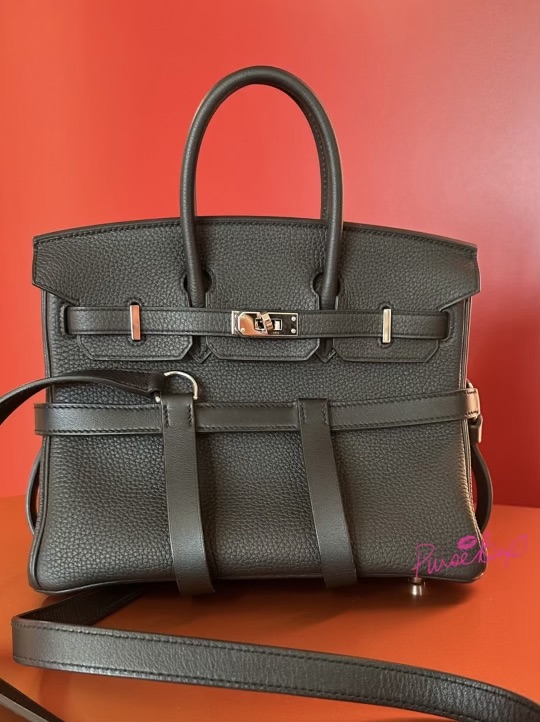 View this post on Instagram
There was one big Birkin on the stage. Not nearly enough of them, but this one certainly deserves attention. It appeared to be a B35 in Box leather in… drumroll please… Sellier style. Yes, apparently Hermès is still showing the Sellier Birkin, notwithstanding all of the rumors of its demise. Or that it is only available by special order.  Of course, that doesn't mean you'll be able to get one. But it seems the Hermès Sellier Birkin remains on the roster. For now.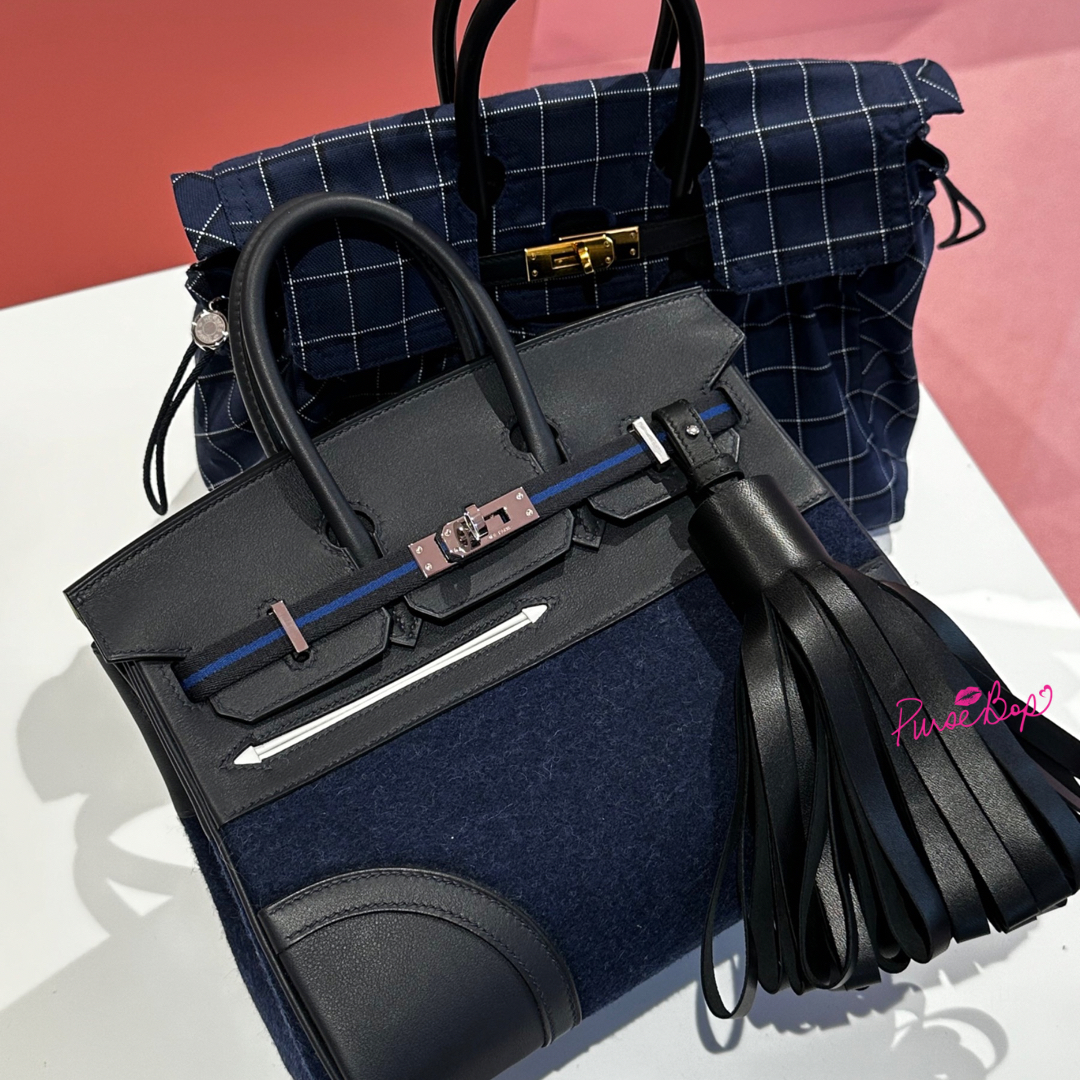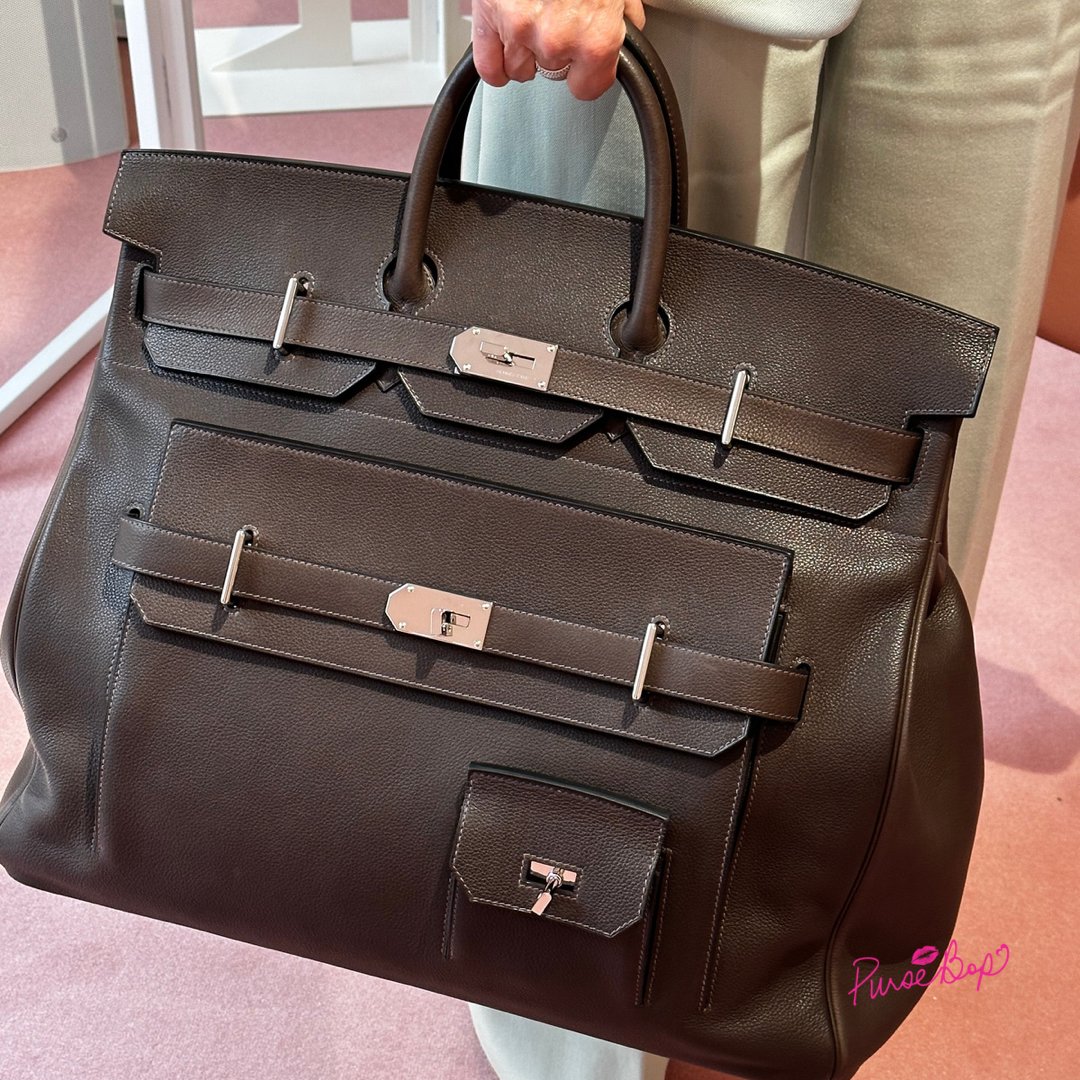 View this post on Instagram
The Hermès Bolide is one of those classic styles that, well, never goes out of style. Originally created for road trips when automobiles became the transportation mode, it evolved into a work and travel bag. And as a handbag in multiple sizes. The mini version often makes the PurseBop list of Hermès bags under $6k. The larger sizes usually appear on the Men's runway, sometimes in newly designed styles with leather embossing or designs. 
But this time, Hermès brought out two for the feminine side of its selections. Appearing in both a large and a small size, really, these work for anyone.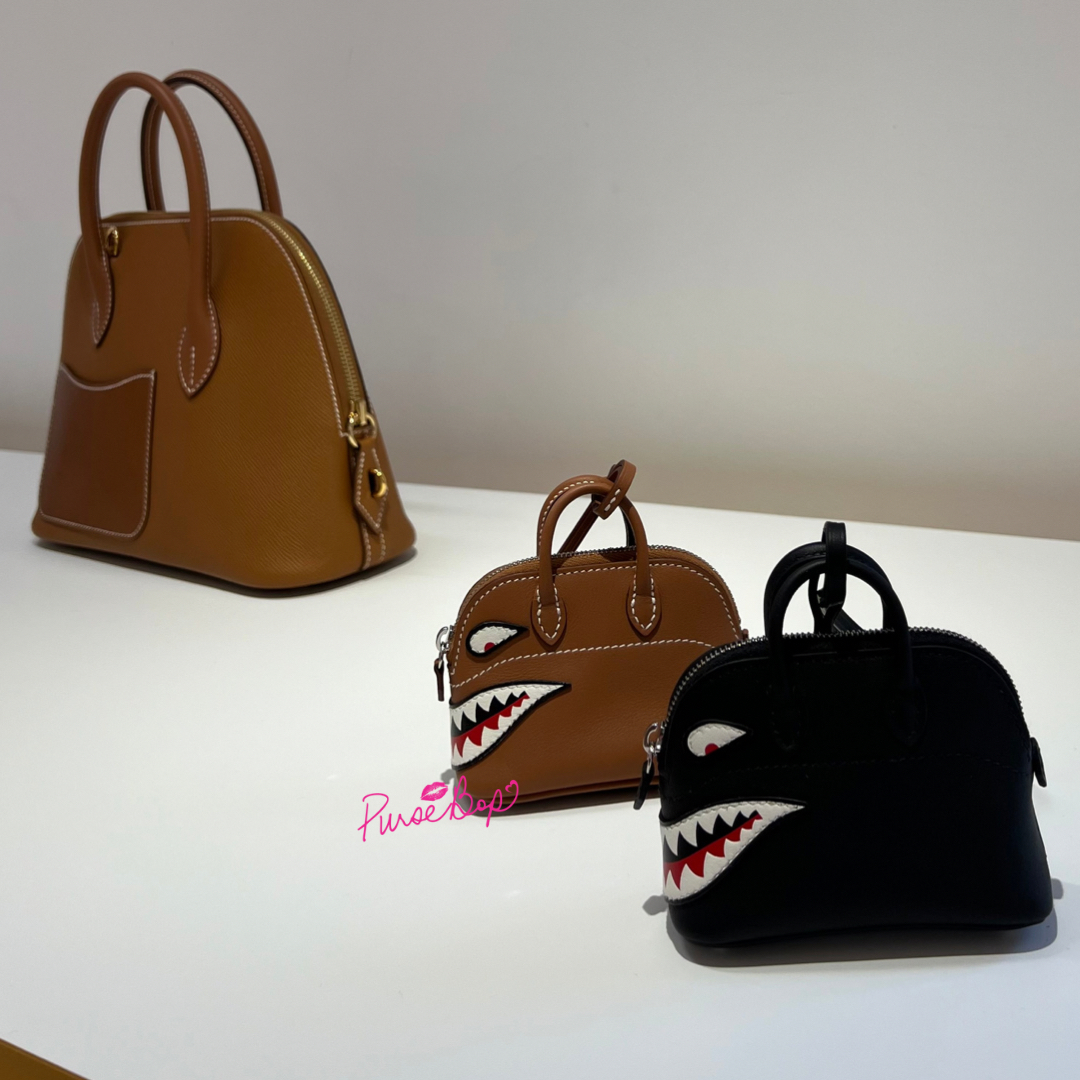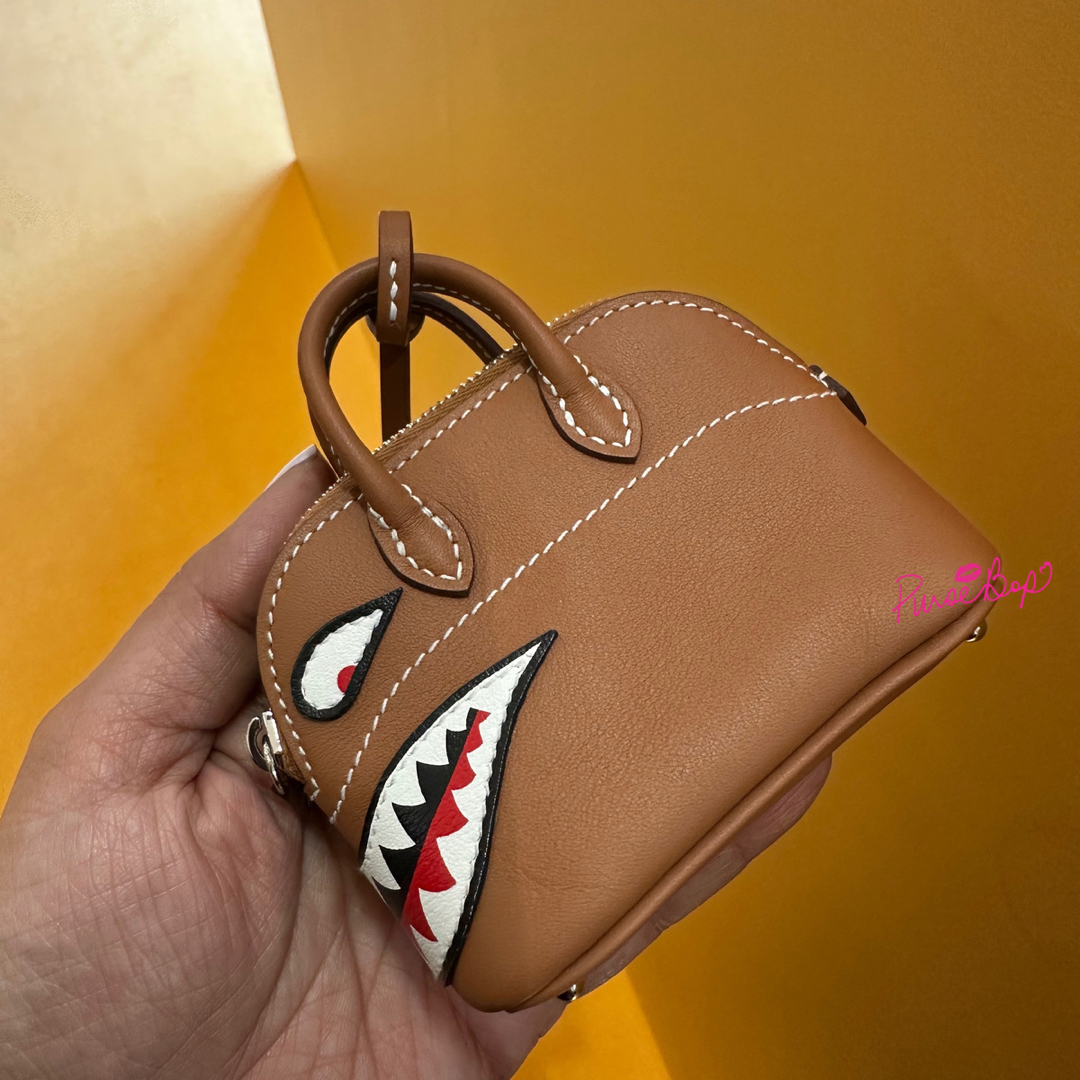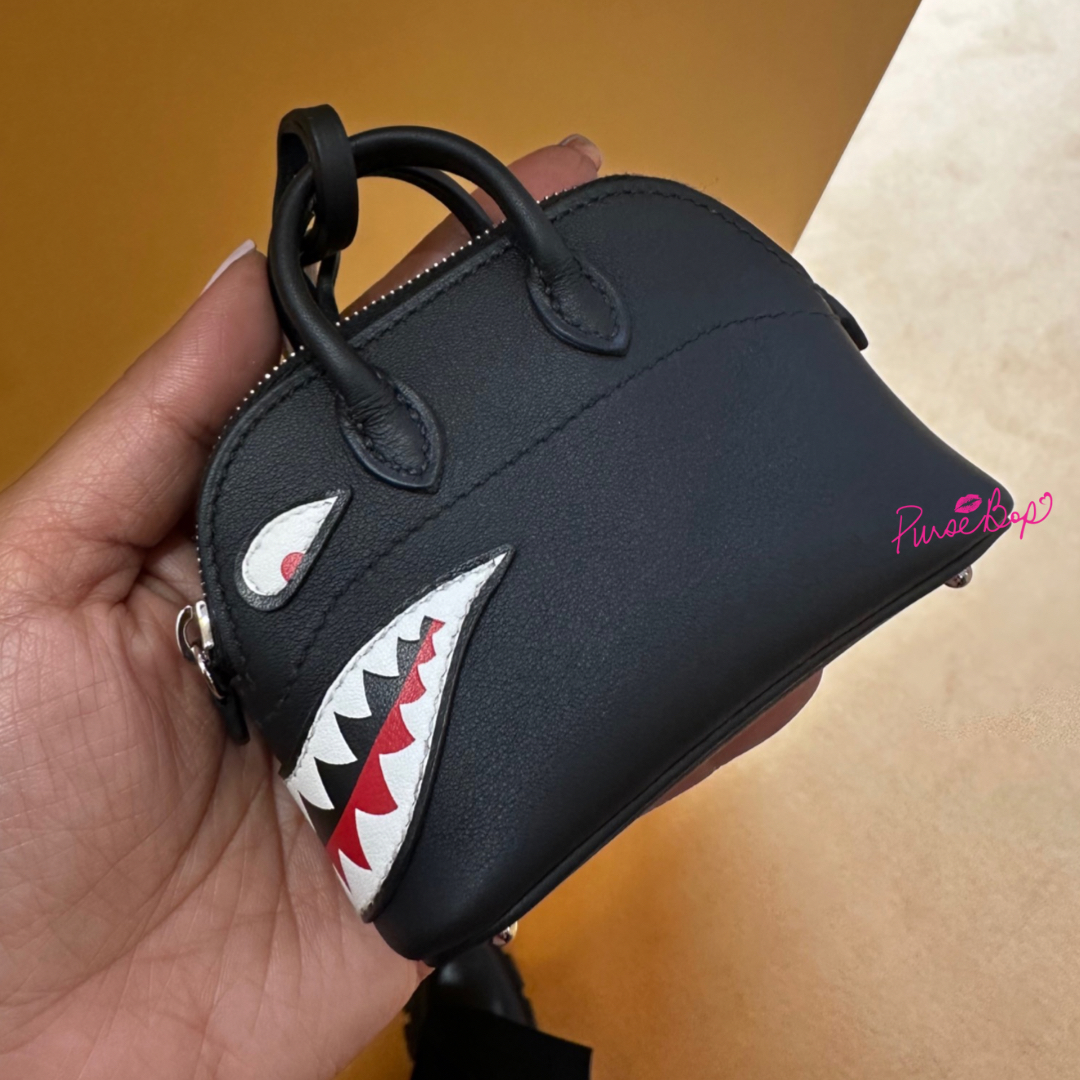 View this post on Instagram
What They Wore
Here's a special presentation of guests attending the runway show and what they wore and carried.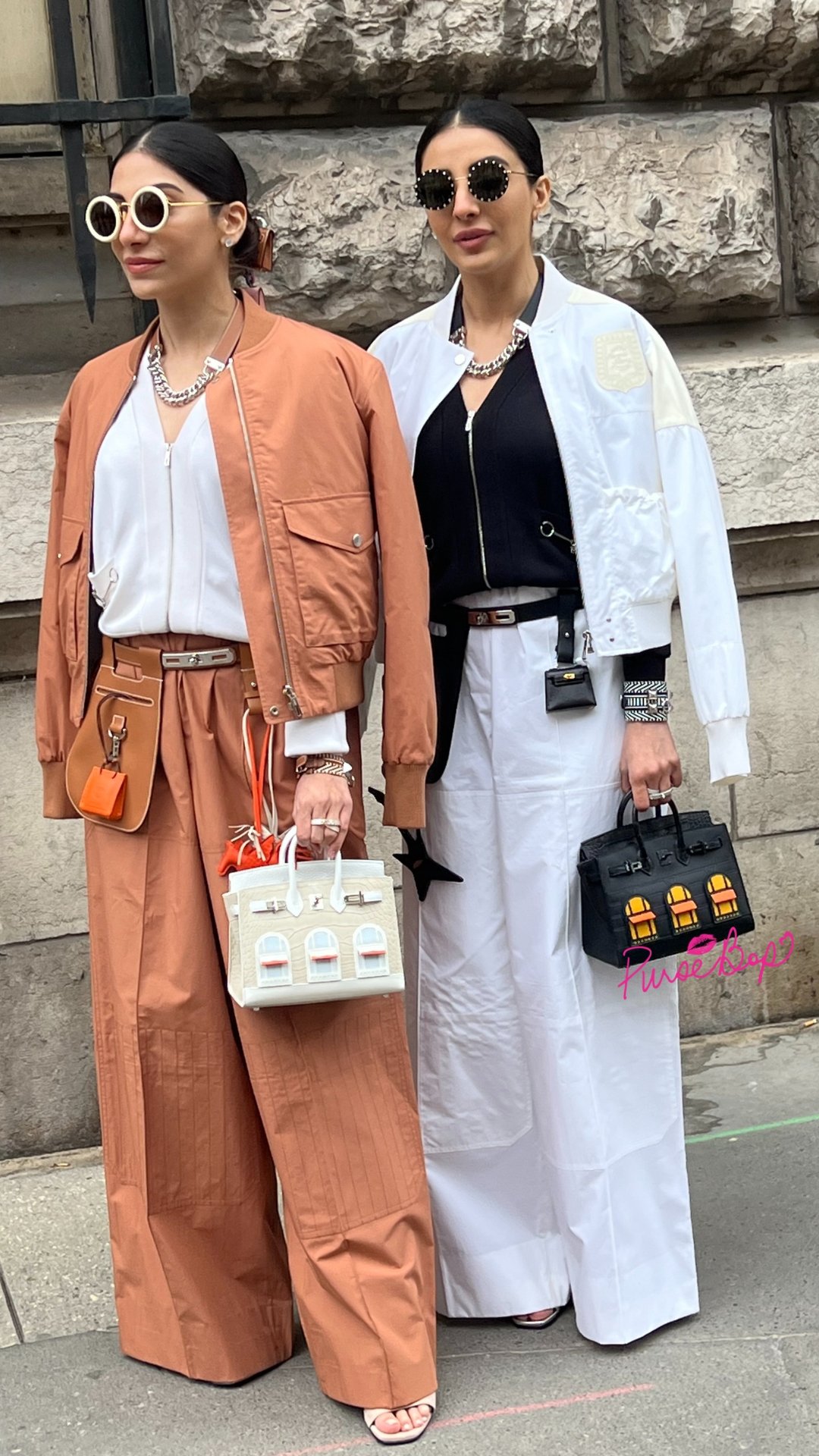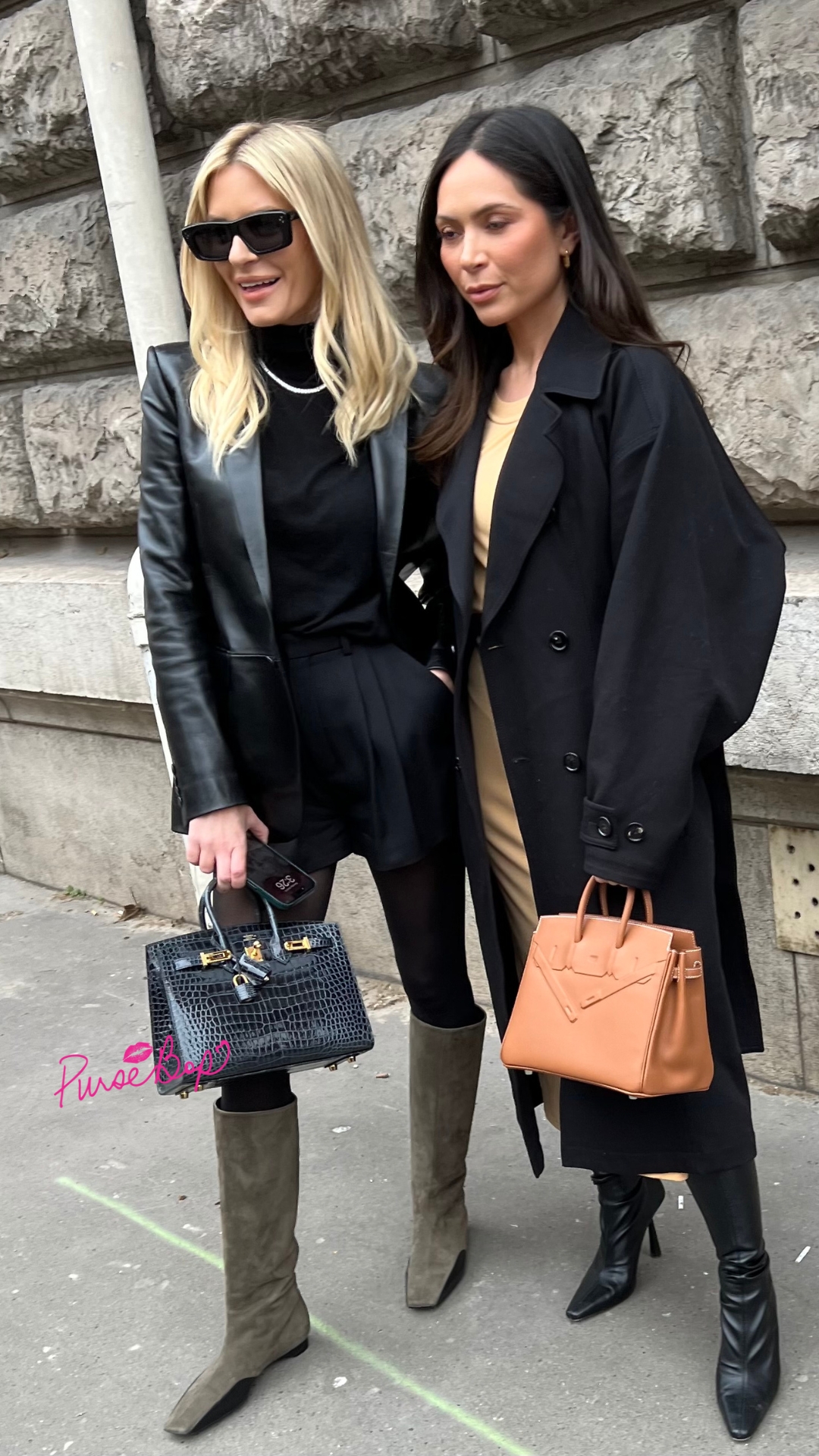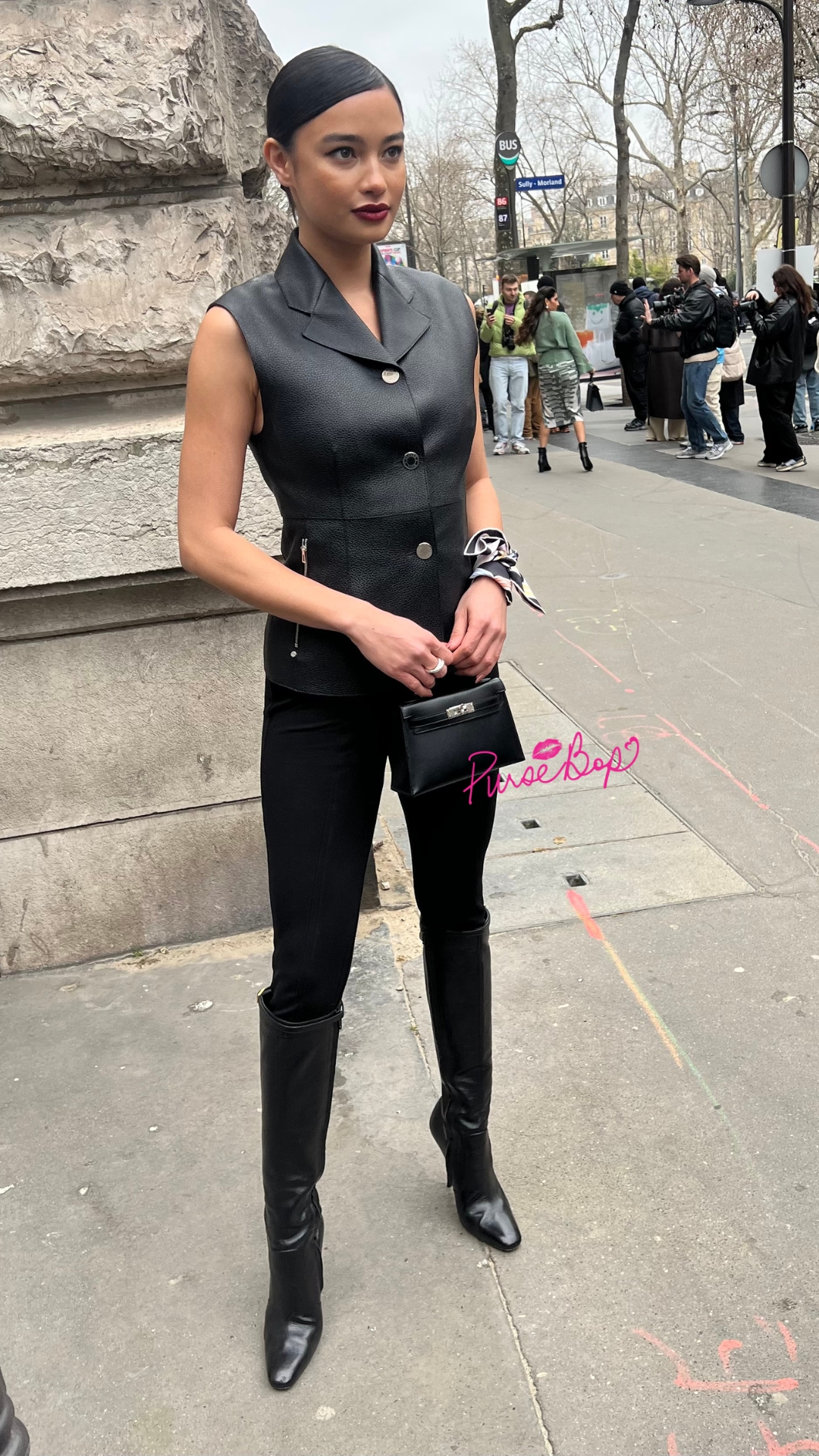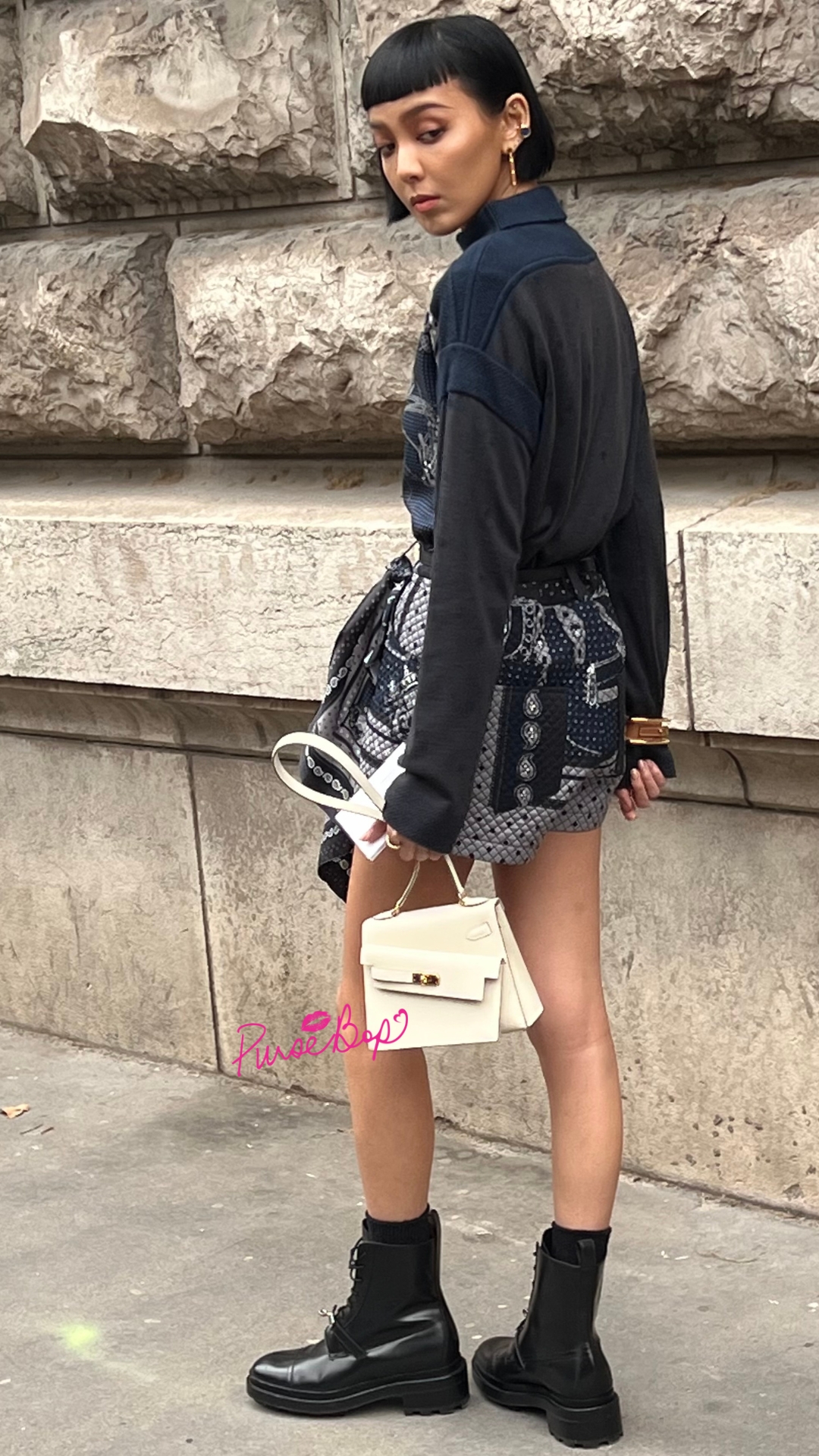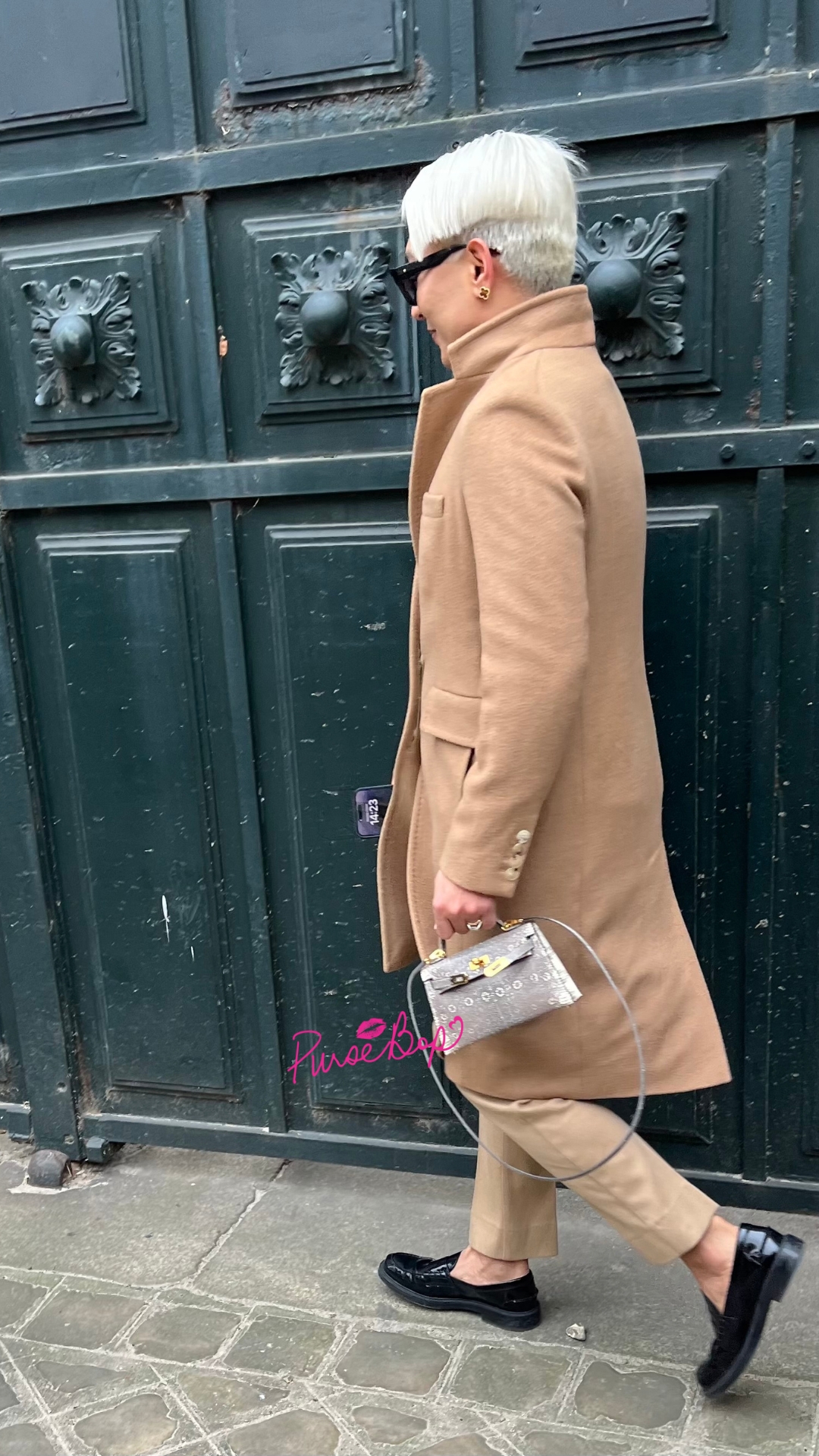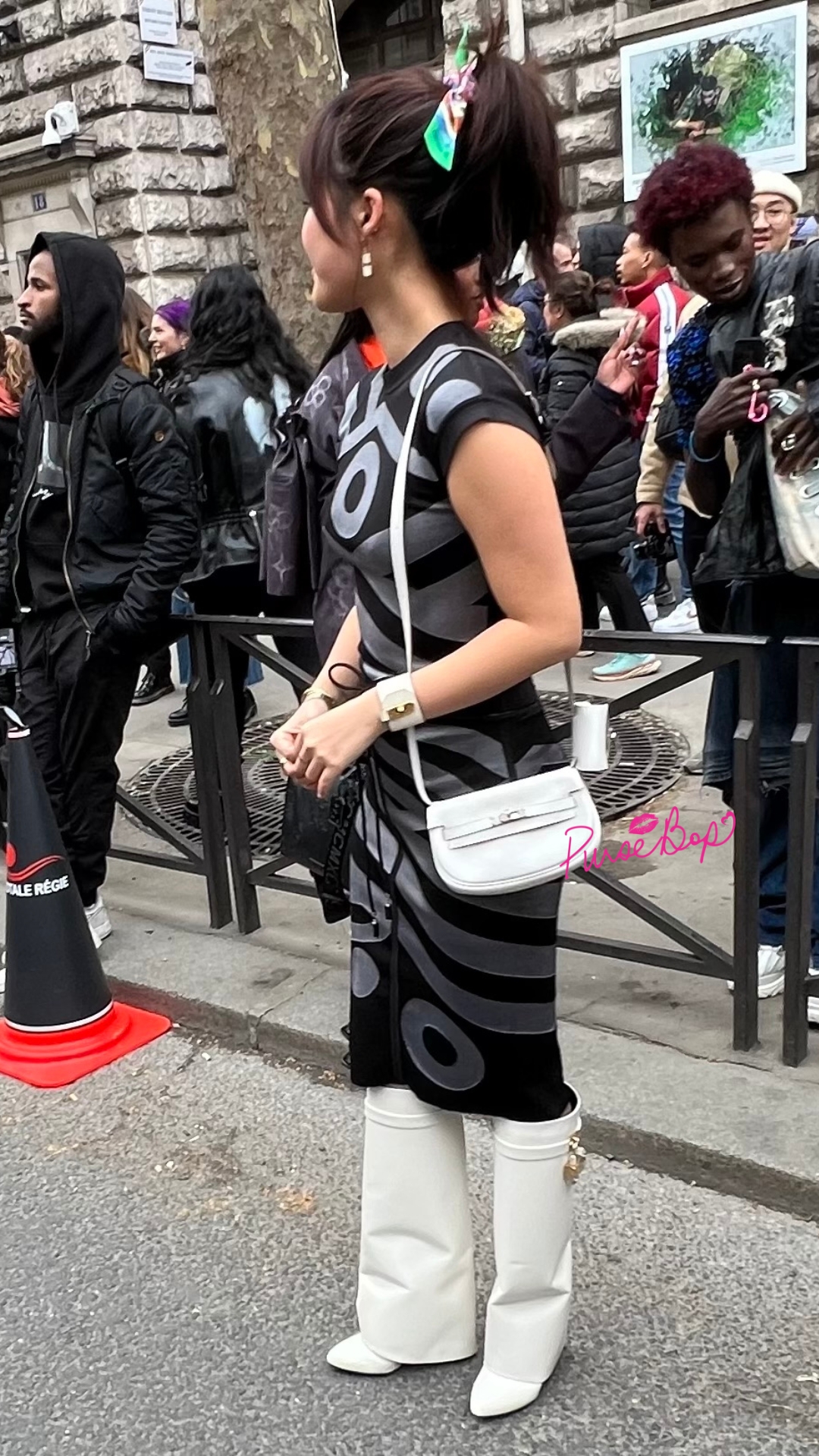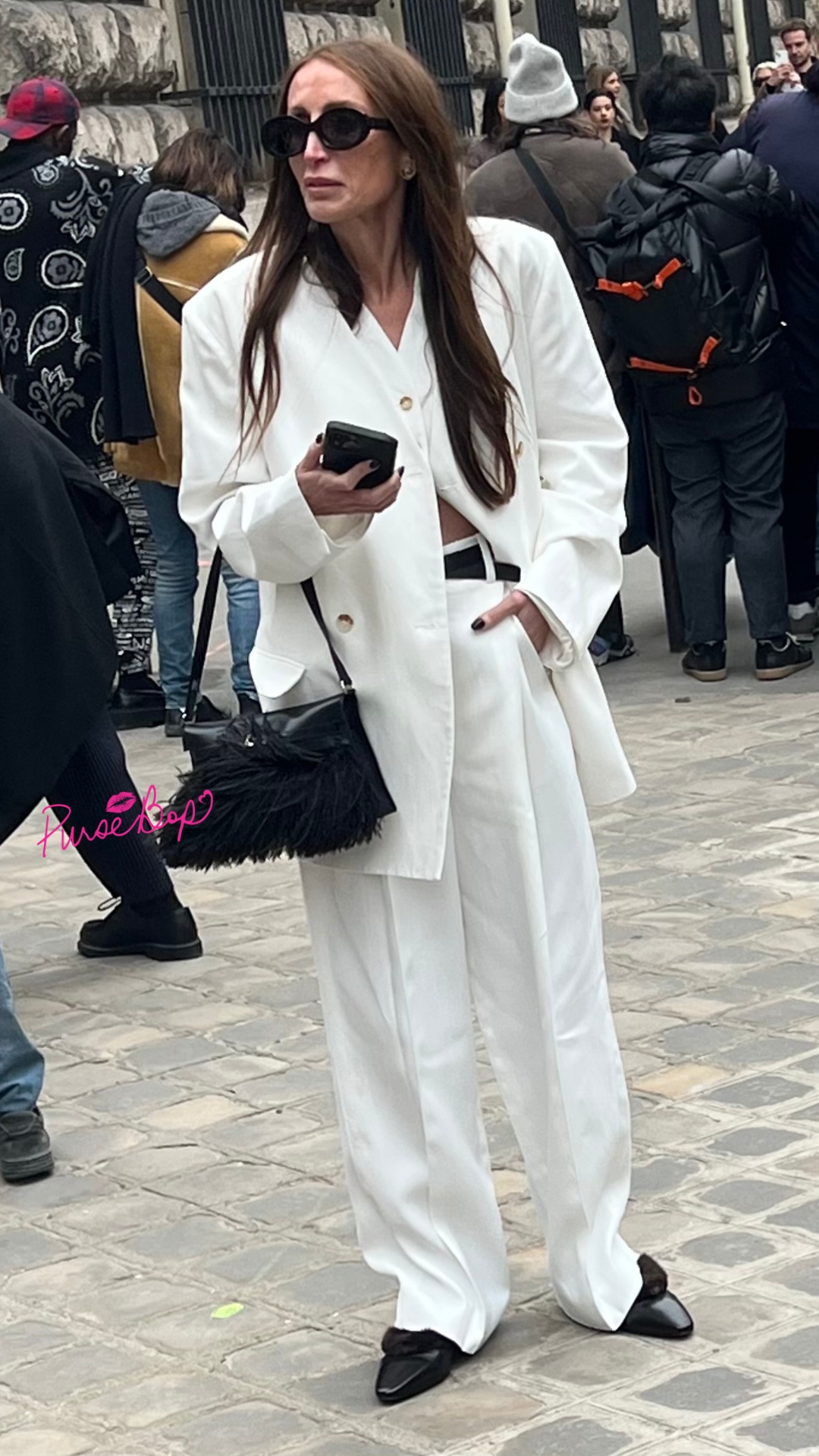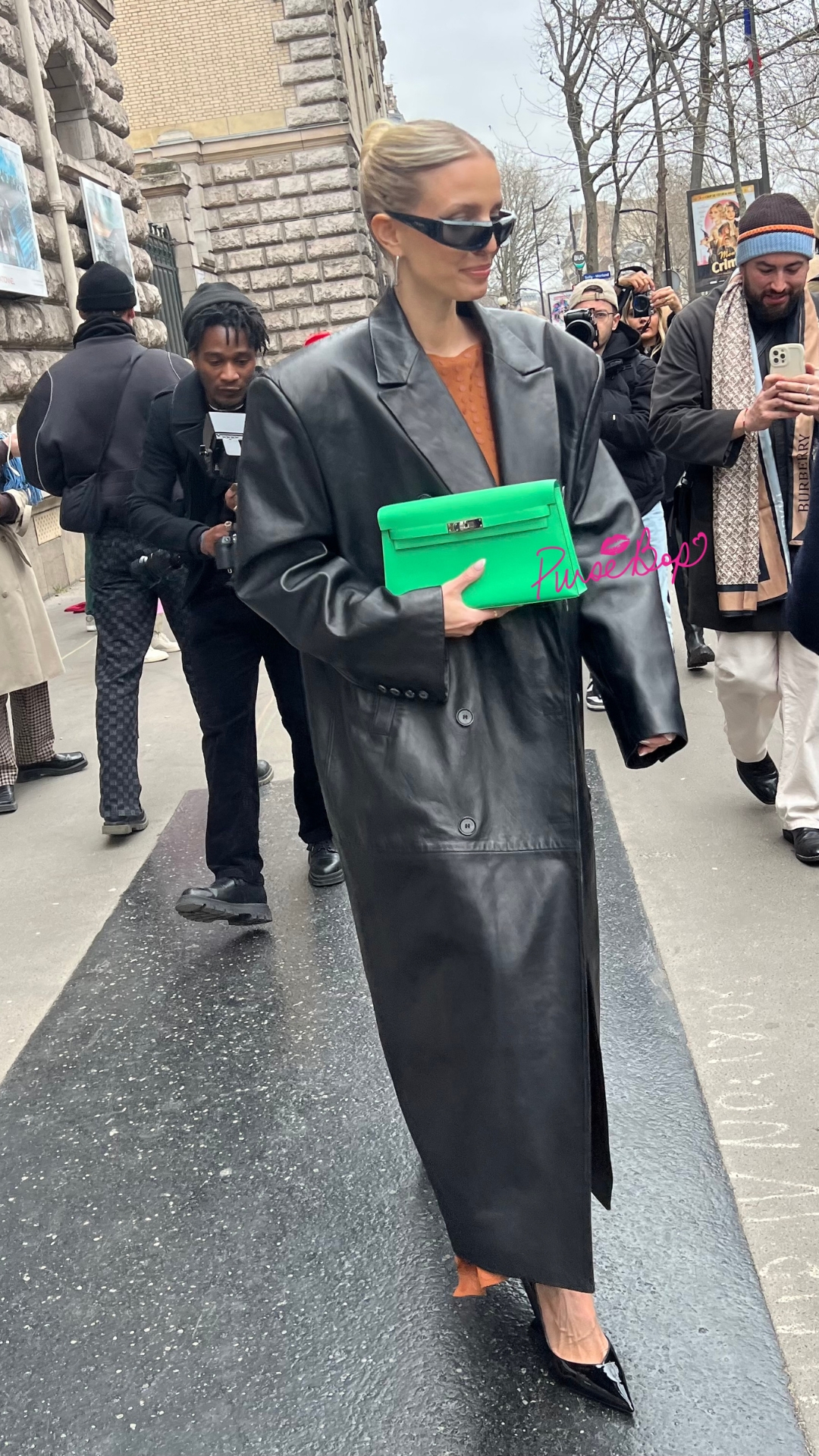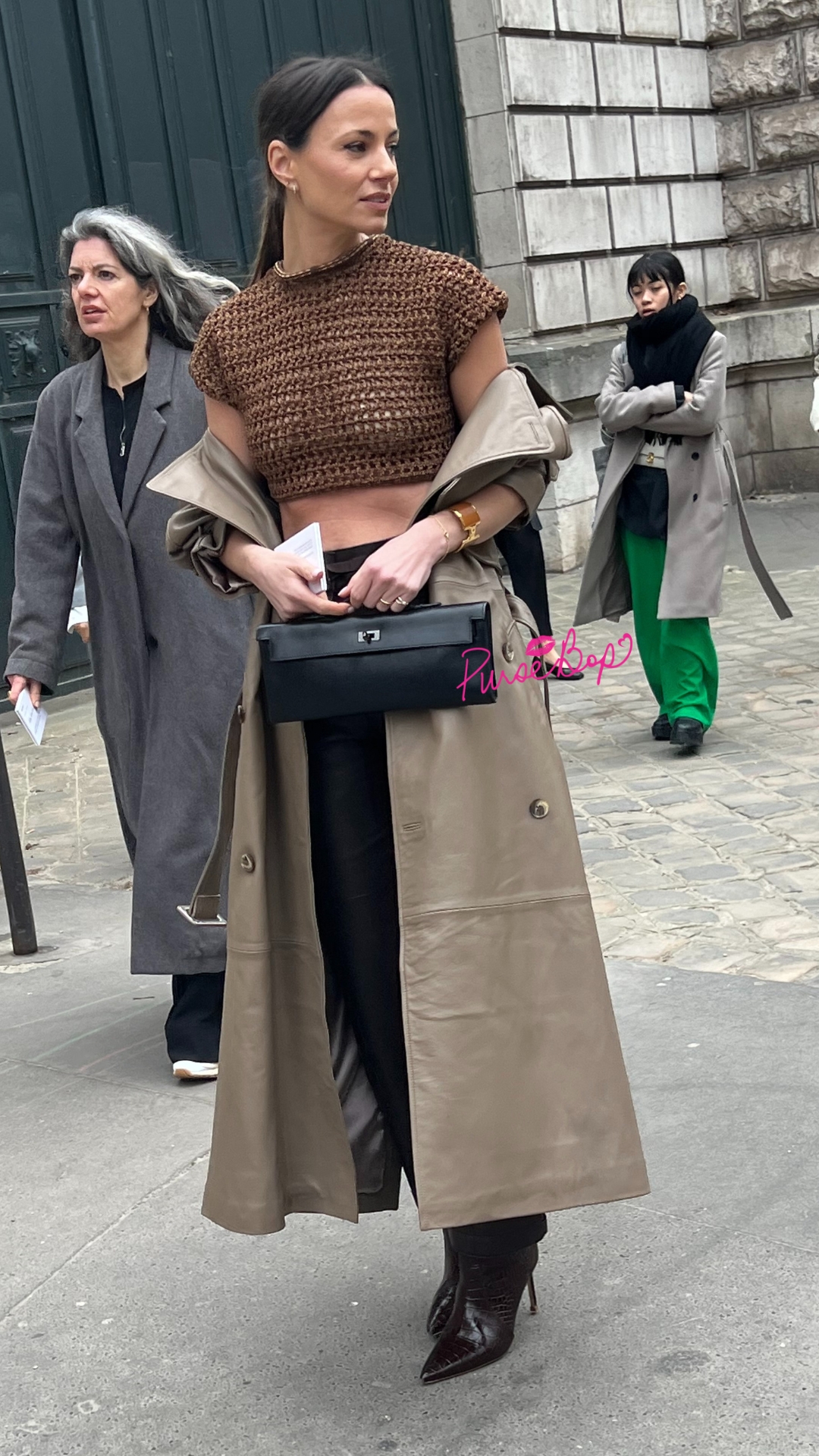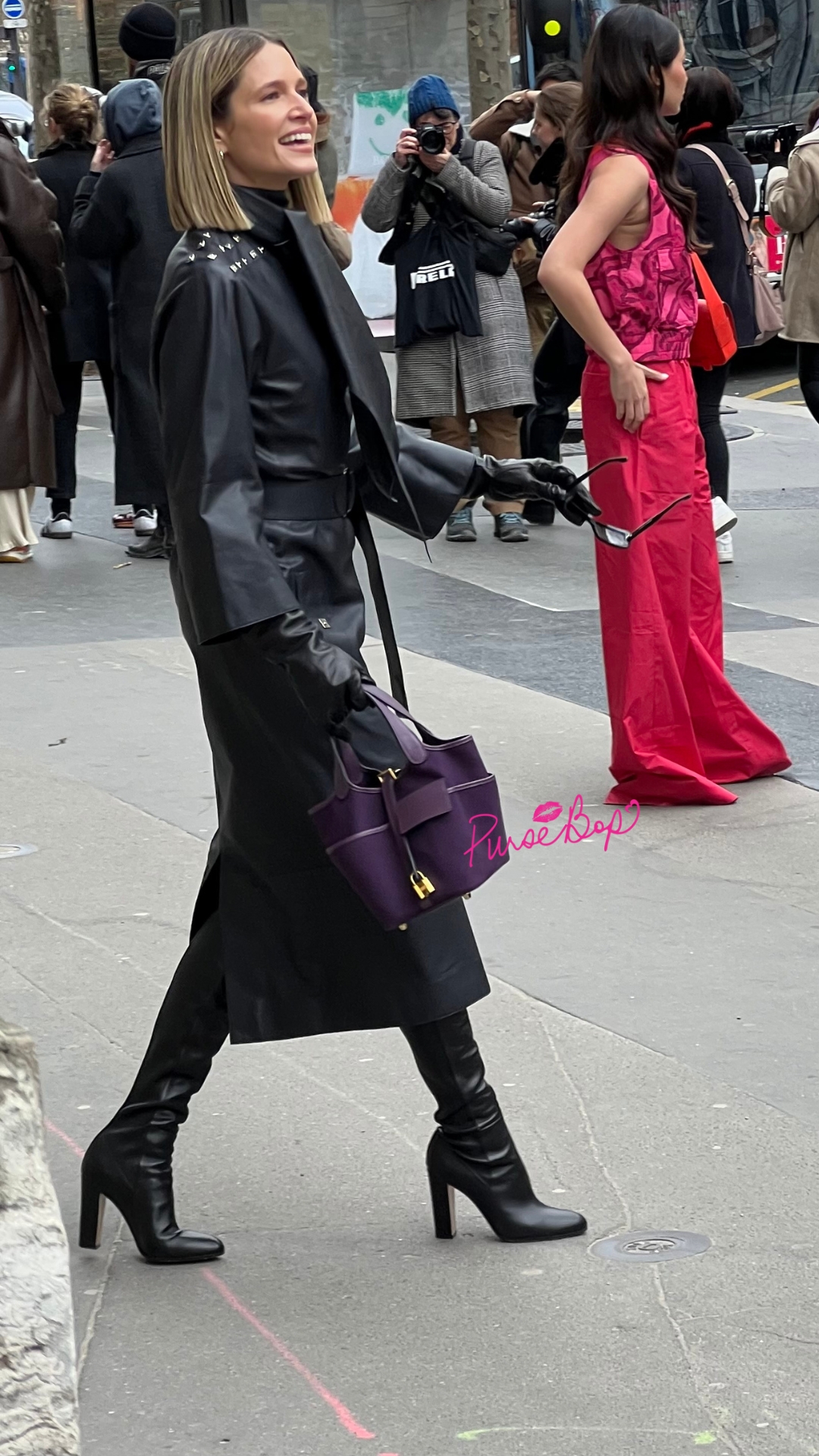 View this post on Instagram