It's PurseBop's turn to be handbag stylist to the stars again.
Last night our Hollywood talents were stunning in their couture selections and bedazzling jewels. Handbags, on the other hand, (the few that we could see on the red carpet), were merely monochromatic dyed satin clutches, that to me, were a bit boring and made a very mellow statement.
PurseBop's Pick will glitz it up a bit!
Let's see what PurseBop can find in her handbag armoire, her own personal collection, to adorn just a few of her favorite Oscar Goddess's.
Anne Hathaway: PurseBop did not particularly care for the soft pink Prada dress worn on the red carpet to the Oscars, but OH MY GOODNESS, her Armani dress worn on stage for the Les Miserables musical performance, more than made up for it. It was stunning with flowing cascading tiers of blush chiffon embellished with zillions of diamantes… it just lit up the stage. She looked surreal and this is MY ABSOLUTE FAVORITE OSCAR DRESS of the night!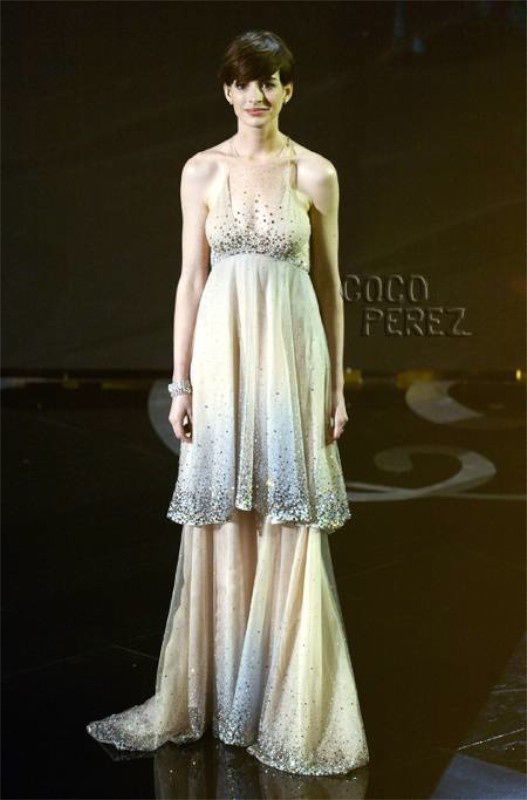 PurseBop's Pick: PurseBop has been saving this treasure one for someone really special. It's my personal Holy Grail favorite Chanel; the Sparkle Beauty Bag. Soft silver grey goatskin completely encrusted with millions of Swarovski crystals decorated in a degrade scheme from bright white stones to grey ones at the bottom ~ true crystal perfection. It is my most coveted Chanel treasure. Can you imagine gliding along wearing this dreamy dress with only THE box of Chanel diamonds in hand!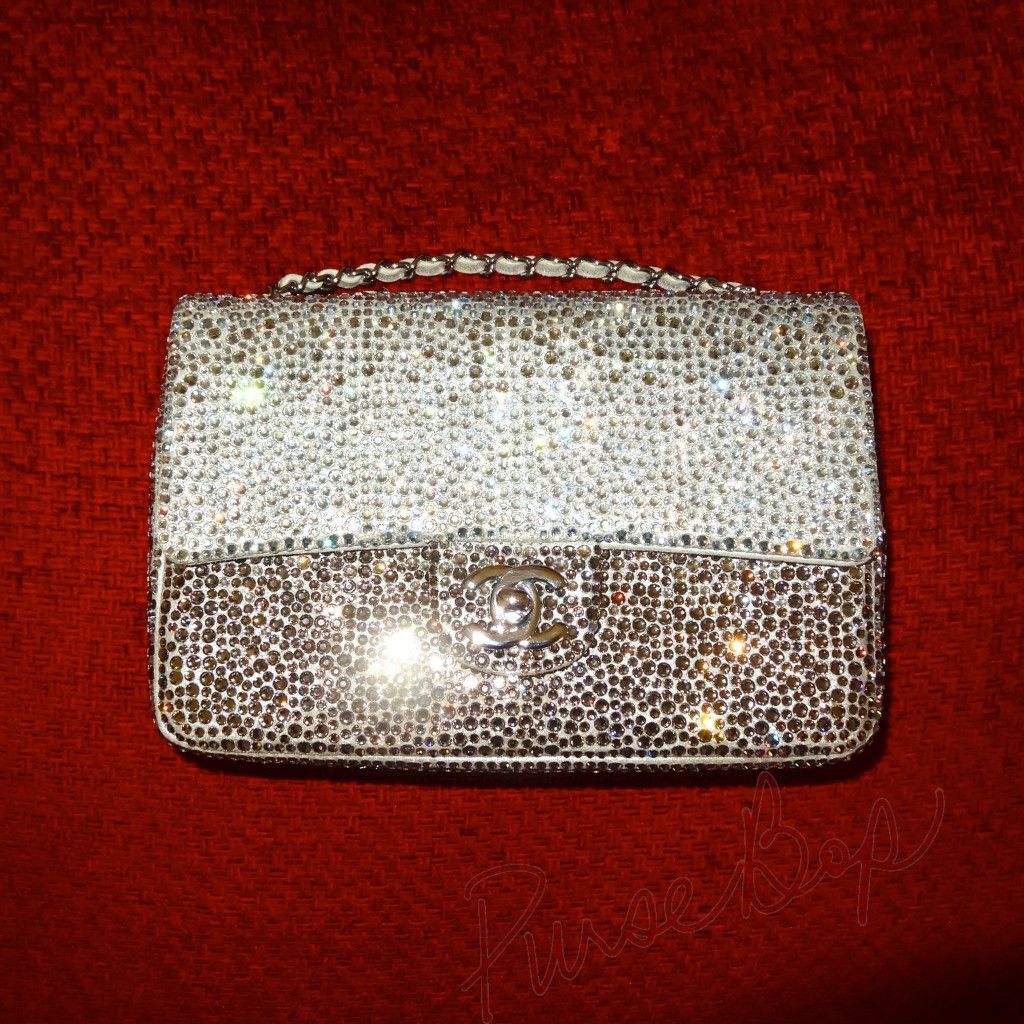 Jessica Chastain: Just darling in her Armani prive nudish copper hued gown. Her look fully embraces the old Hollywood glamour look…Love her pale skin with the ruby red lip, her soft long waves pulled to favor one side, and her bright brilliant smile—oozes class and romance.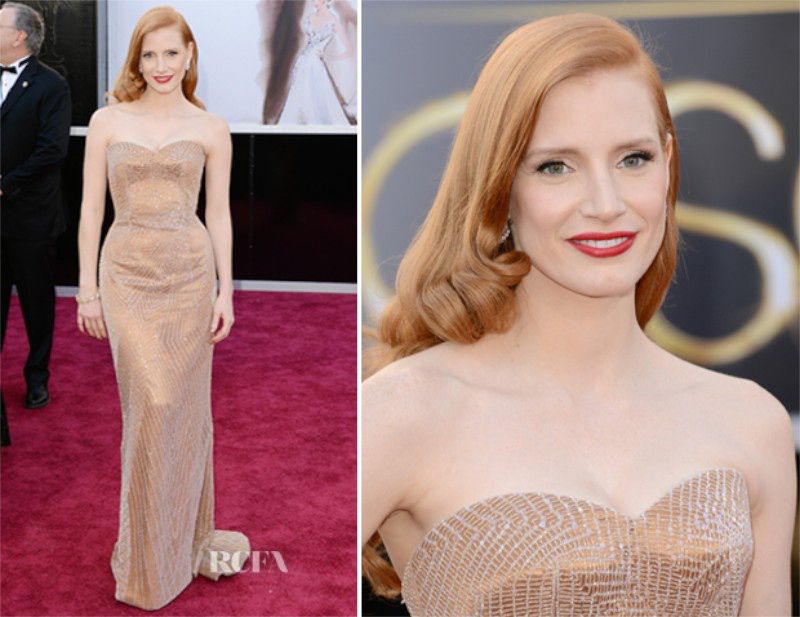 PurseBop's Pick: Chanel's special edition Las Vegas Bellagio bag. It's a Vegas inspired classic mini bag featuring crystal dice and CC charms. It's adorable but still ultra classic: an elegant light gold~champagne colored metallic lambskin with matte gold hardware. It just adds a touch of extra glamour to her already very red carpet look.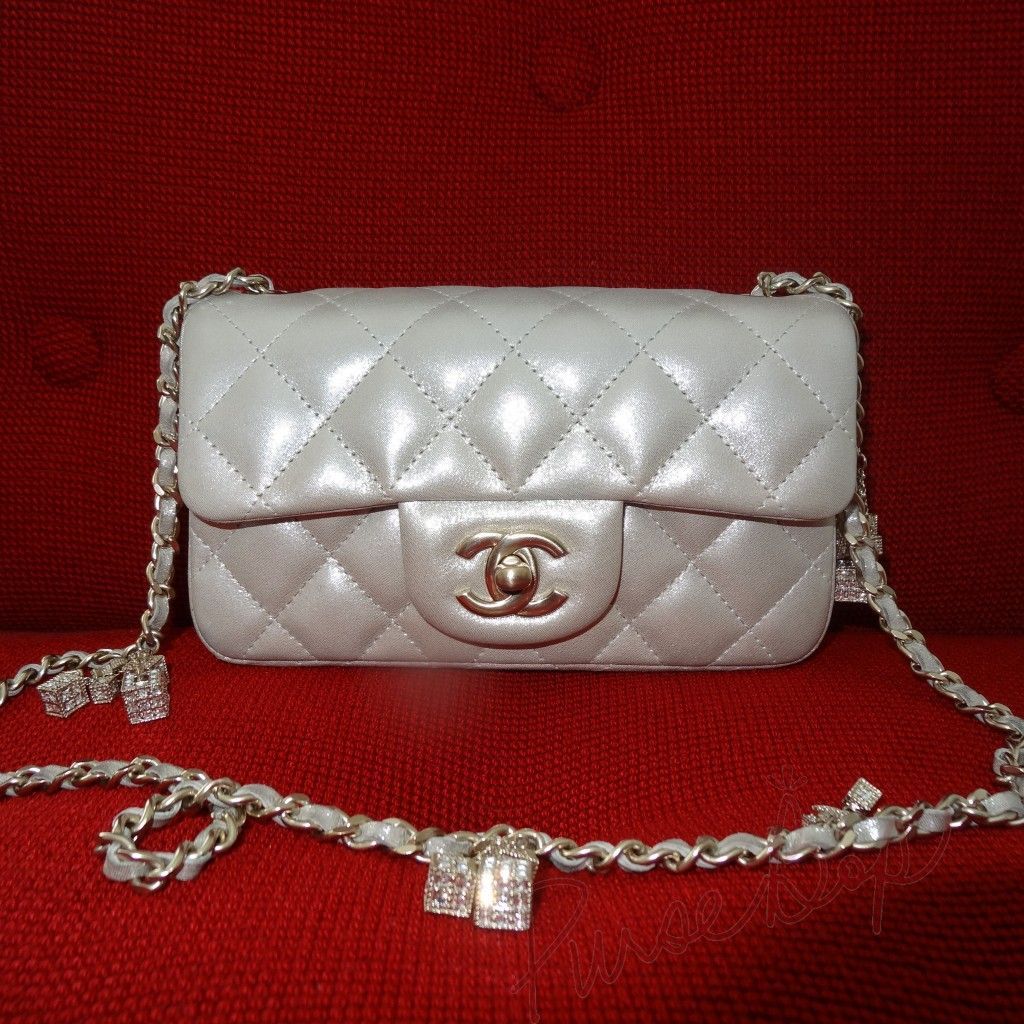 It was love at first sight when I attended the reopening of the Bellagio Boutique January 2012. Looks fabulous with chains lightly bunched up in the hand and having bag dangle a few inches, just long enough to see its crystal charms catch the light and sparkle.
Jennifer Lawrence: the young "belle of the ball" in her Dior haute couture pale pink gown. Her look was fairy tale princess like, and OH MY, the ever so delicate detailing of the gentle pearl strand draping around her neck and cascading down her back…. simply said, dreamy and romantic… And boy, did her dreams did come true, taking home the Oscar for Best Actress!
PurseBop's pick: Clara Kasavina silver lamb and Swarovski clutch with chains. The perfect princess bag for the fairy tale dress and story of Silver Linings Playbook.
Would love to see her carrying it from the crystal chain strap—Jennifer Lawrence is a vision of promise.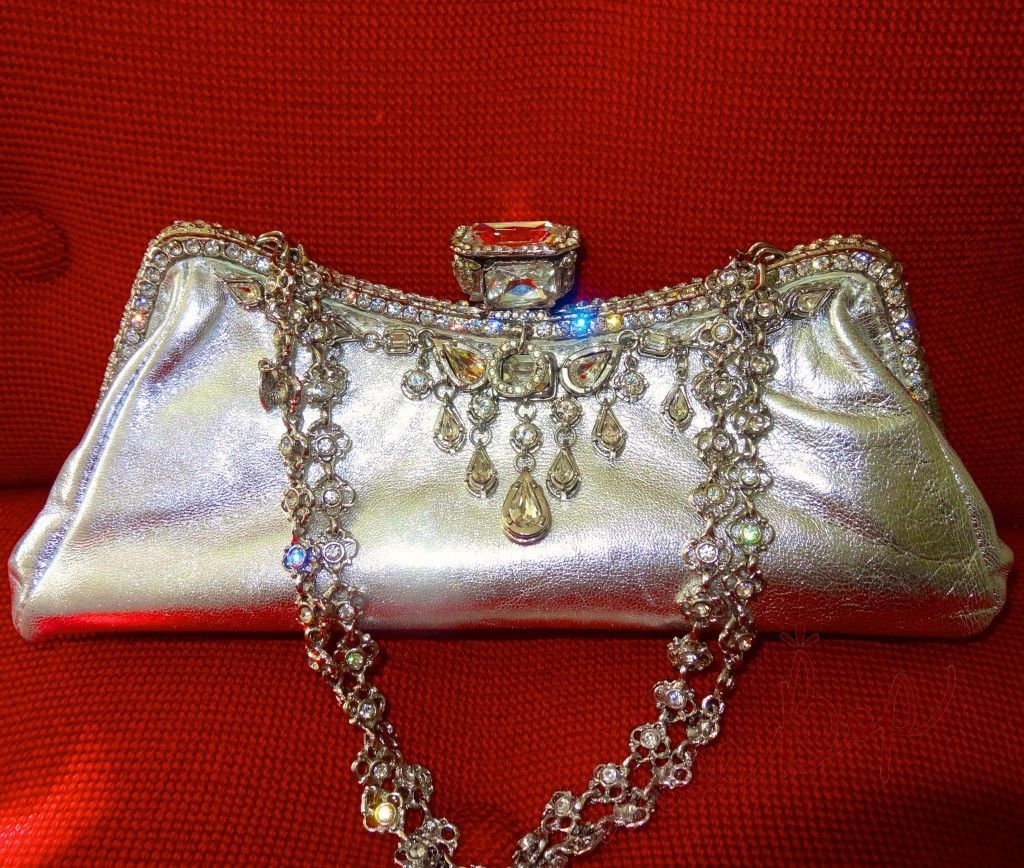 Reese Witherspoon: Looked "picture perfect Hollywood" in her form fitting Louis Vuitton cerulean blue dress. My favorite shade of blue, and it was so refreshing to see this pop of color. Very retro inspired look once again, with the soft waves of blonde tresses pulled off to one side. She looked vibrant and comfortable in her skin, there was a certain ease in her sway. Her bright white diamond cuff set the tone for my PurseBop pick.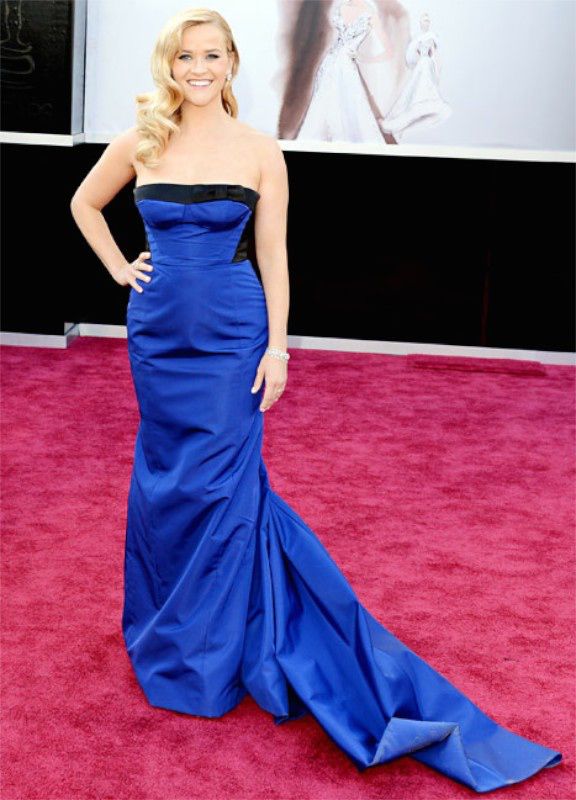 PurseBop Pick: Chanel 'mirrors' mademoiselle reissue 2.55 from the Paris- Bombay Metiers D'Art collection.
Just the perfect dose of retro vibe, but still classically Chanel. Worn as a clutch hand held or with shortened straps would carry her in style to the Vanity Fair Party. This is what PurseBop picked for her own Oscar party ensemble last night, hehe…
Jennifer Aniston: Opted for her usual Valentino look, BUT at least this time in a gorgeous shade of red! LOVELOVELOVE the bright color on her, but do wish her hair do was just as glamorous. Our Oscars' 'lady in red' was strutting her familiar modern look.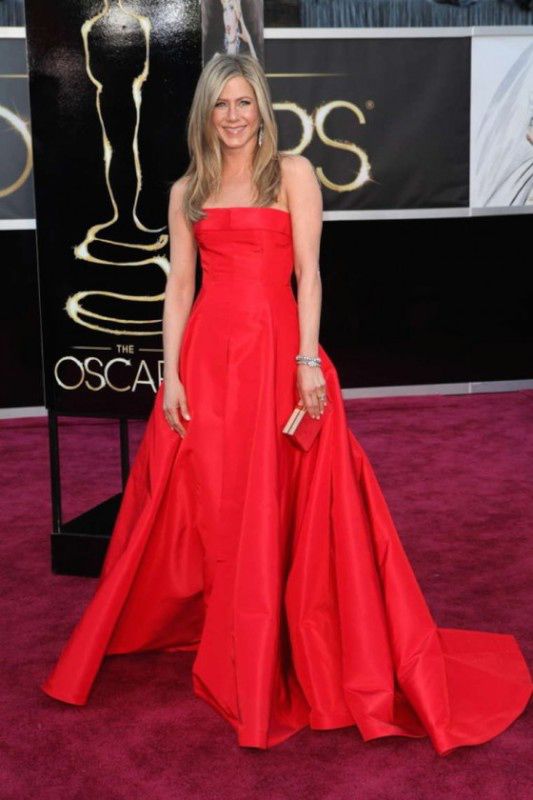 PurseBop's Pick: Miu Miu gold matelasse framed clutch bag from their special edition Holiday collection. The scrumptious metallic gold lambskin leather folds lend this clutch a luxurious yet modern vibe, perfect for our hip 'lady in red'.
I love to dress this clutch up or down! It's a handy little number in my closet!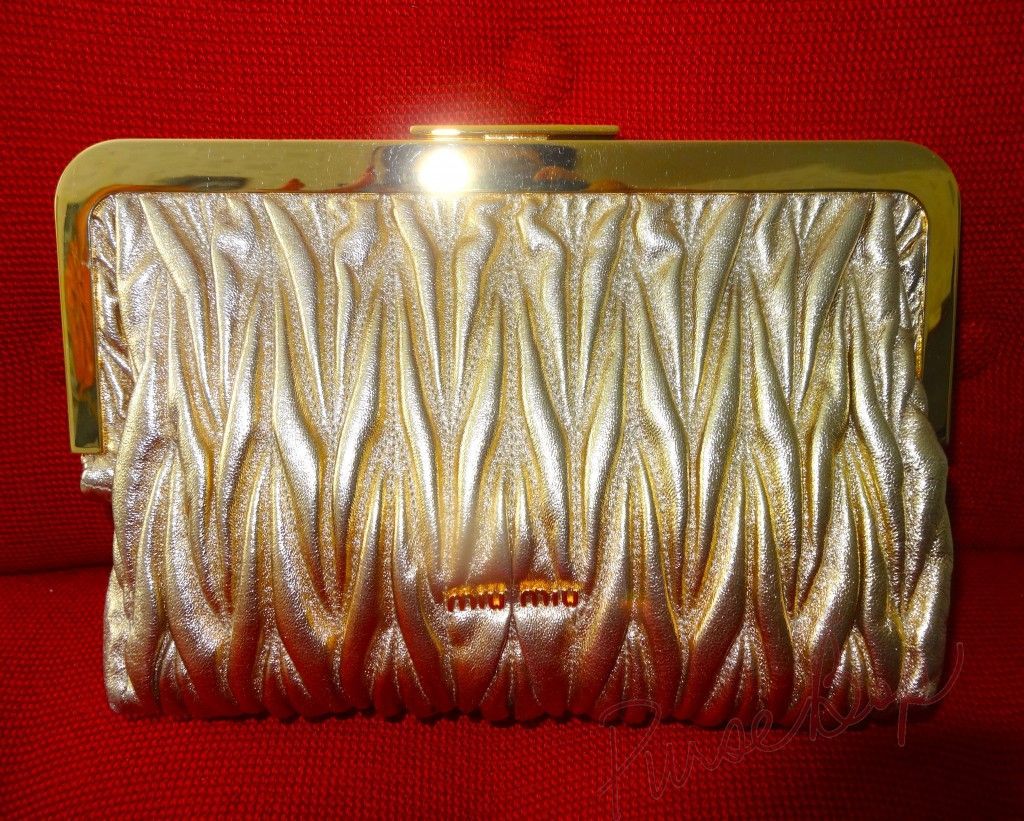 Quvenzhane Wallis: So adorable in her navy blue Armani dress, flat ballerinas, and 'curly Q up do' wrapped up in a sparkly headband. But what cannot go missed, is her her PUPPY PURSE! This little beaming beauty has got lots of real style potential!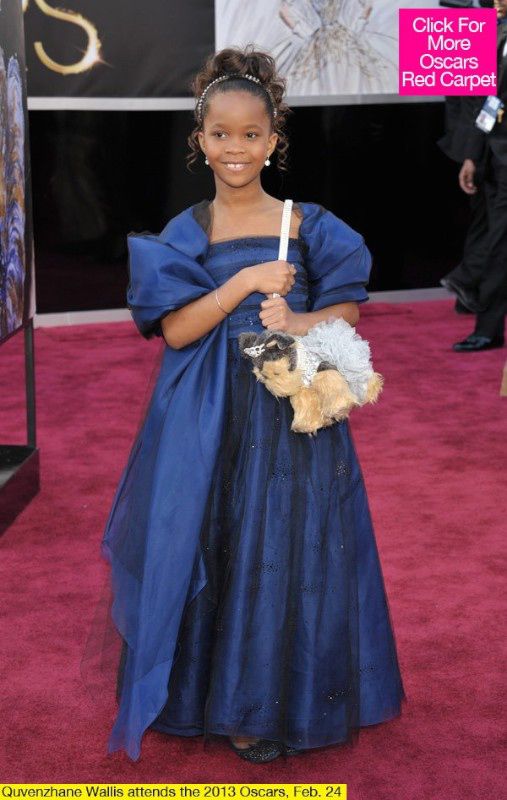 PurseBop Pick—or in this special case, "PurseBop's Puppy's Pick" (this is turning into a tongue twister): PurseBop's shephard snuggling up to watch the Oscars says, "two thumbs up! Her PUPPY PURSE is PERFECT!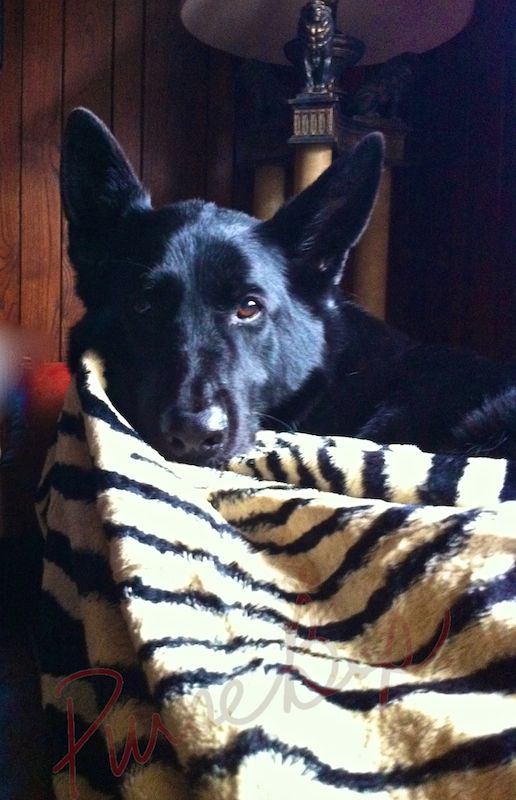 Next episode, Pursebop will style just one more of her favorite Oscar looks with her upcoming treasure from the next chapter of the "Midas Touch reveal"….so stay tuned! I couldn't possibly ruin the surprise, giggles….
That's a wrap for now….
Love PurseBop
XO