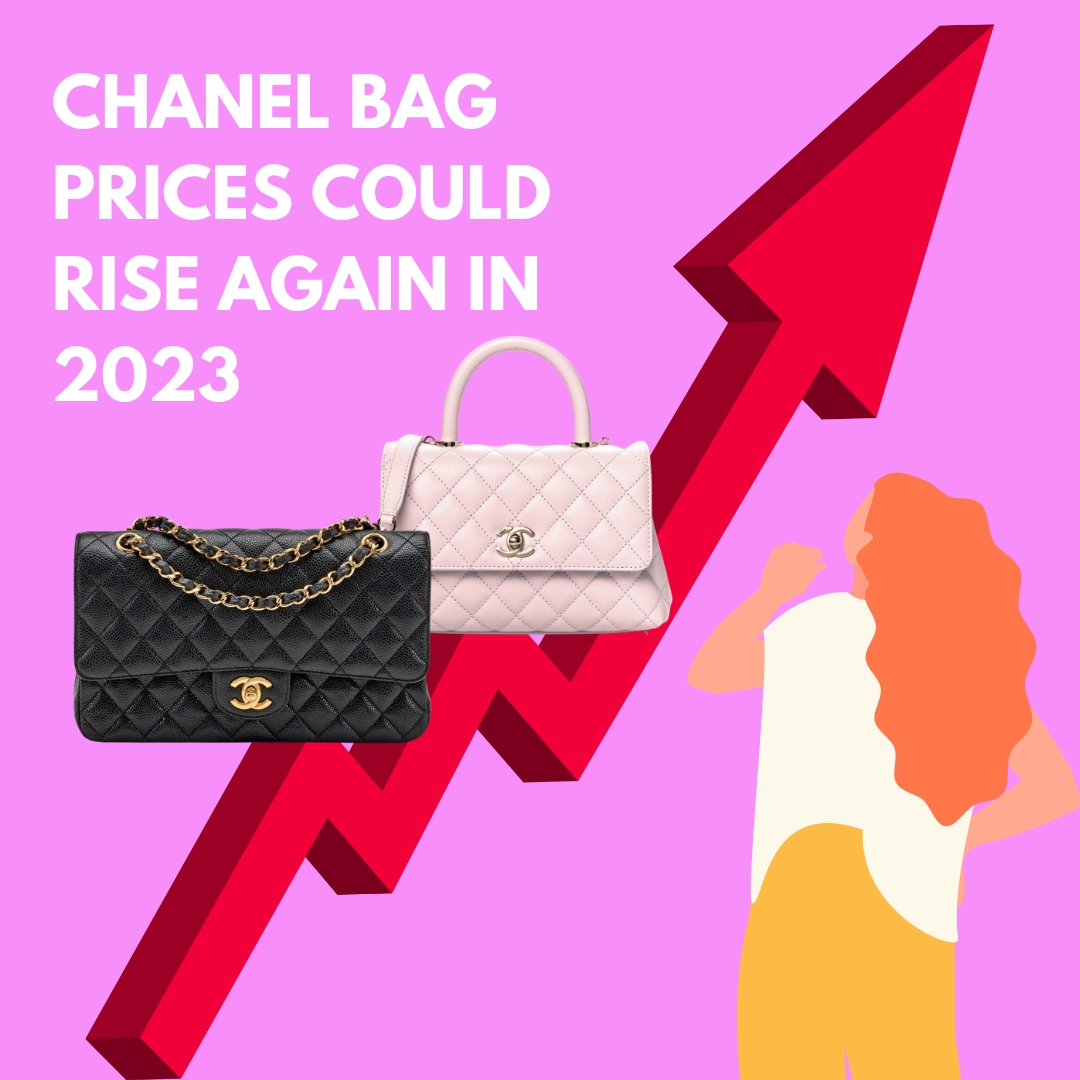 Like other top luxury brands, Chanel fared well in 2022, with revenues rising 17%. And according to its executives, 2023 is off to a strong start, largely due to the rebound in China sales. Per CFO Philippe Blondiaux, this year it is seeing double digit increases there, while business in the United States has softened to a single digit pace.
Nevertheless, Chanel executives did not rule out further price hikes this year. As you no doubt recall, Chanel significantly hiked prices of its handbags in March 2023, following years of repeated spikes. The latest increase took the retail price of a medium size Classic Flap over $10,000. With a bit of historical perspective, that means in about seven years, the price has more than doubled. That essentially brings the Chanel bag to Hermès Birkin level pricing.
As reported in Business of Fashion, Blondiaux said the 2022 results reflected both higher volume and higher prices, about equally. Perhaps then, it's not surprising that the brand would turn to price hikes to boost revenue, especially when facing higher costs. Indeed, Blondiaux tied any potential increases to adjustments for inflation and currency swings.
However, we can't help but wonder whether Chanel might raise prices in order to buoy possibly weakening demand regardless. It, like Louis Vuitton and others, is seeing a slowdown in the United States. No one knows for how long or how strong China will remain. 
Looking at Chanel's Limited Financial Results for 2022, the 17%  growth number over 2021 stems from revenues of $17.2 billion. Perhaps noteworthy (or not), this is less than the 2021 increase over 2020 which registered 21%. Of course, 2020 was heavily impacted by the early months of the pandemic when everything shut down.
On the other hand, Chanel's 17% revenue growth in 2022 is slower than some of its competitors. Both Hermès and LVMH  reported 23% growth last year.
Remember the European shopping, we mean tourist, trips taken by Americans during the summer of '22. Well, it appears to have helped Chanel's bottom line. Revenue in Europe rose 29.6% (over 2021), as compared to Asia Pacific (14.3%) and Americas (9.5%) on a comparable basis. Nevertheless, Asia Pacific remains the largest geographic market.
Chanel also reports expanding its employee base by 12% to over 32,000 worldwide. It is unclear how much, if any, of this is due to changing many U.S. department store employees to Chanel employees, more fully taking control over boutiques. In any event, Chanel granted its employees mid year bonuses.
The privately-held company also reports the year-end 2022 net cash position of $2.37 billion, up 322.3 percent versus the prior year. Could we see more acquisitions or investments in suppliers or other companies, like the recent investment in Brunello Cucinelli? Time will tell.
What do you think? And will you keep buying Chanel handbags even if prices continue to soar? Are you willing to pay more for a Chanel Classic Flap than a Hermès Birkin or Kelly? Let us know.
xo,
PurseBop