Our friends at FASHIONPHILE have launched a new service I'm really excited to share with you.
Many of you are familiar with FASHIONPHILE, the online fashion resale website to buy and sell luxury designer pre-owned handbags. Fashionphile's system for selling (aka rehoming) your bags always is simple and user friendly. As I continuously curate my collection, FASHIONPHILE's online quote system effectively prices my item and helps me decide whether to sell.
Now, however, the folks at FASHIONPHILE have taken it up a notch with a new virtual appointment service.This service allows you to schedule a live video-conference appointment with one of FASHIONPHILE's trained buyers. 
Having just used it myself let me explain a little more. We now can share in real time (just like a zoom call we've all grown accustomed to during the pandemic) and discuss the bag that we may want to sell.  Your bag may have special features, or might be a limited edition, or color. Consider it a grown up show and tell opportunity. 
Moreover, with the interactive feedback we can better understand the criteria that go into calculating the price offered to us for the handbag in consideration. For example, sometimes we anticipate the buyout price to be higher than what is offered, which leads to disappointment or frustration. Being able to talk it through with an expert mitigates this completely and creates a more personal experience. 
To better demonstrate the new system I decided to give it a try myself. I had a video call scheduled with Gigi and selected a range of bags from my collection to put to the test.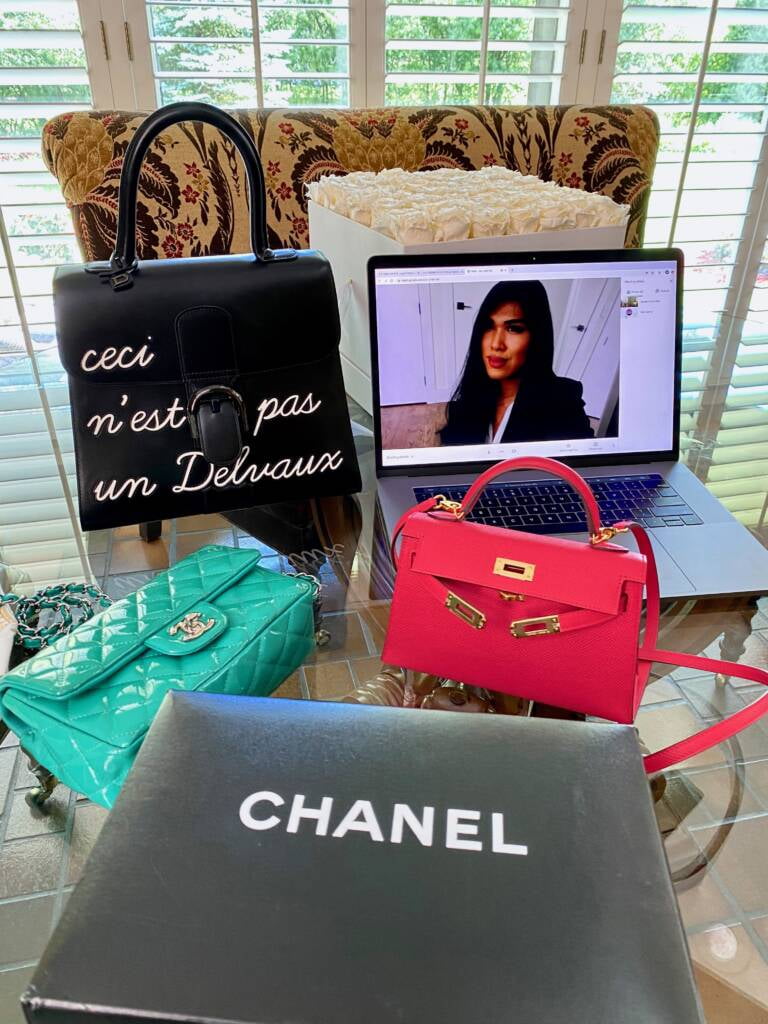 Each bag was held up to the camera for Gigi to photograph. We discussed specifically if there were any flaws or markings on the bags. Gigi asked about the dust bags, certificates and original packaging. After we had reviewed all four of my selections I was asked to standby while she calculated the buyout prices. An email with the buyout prices was generated and now we had the opportunity to talk through any additional points or ask questions. The quotes also were simultaneously available on the personal section of the FASHIONPHILE app. It was really very easy and left me feeling better equipped to make the right decisions for my collections.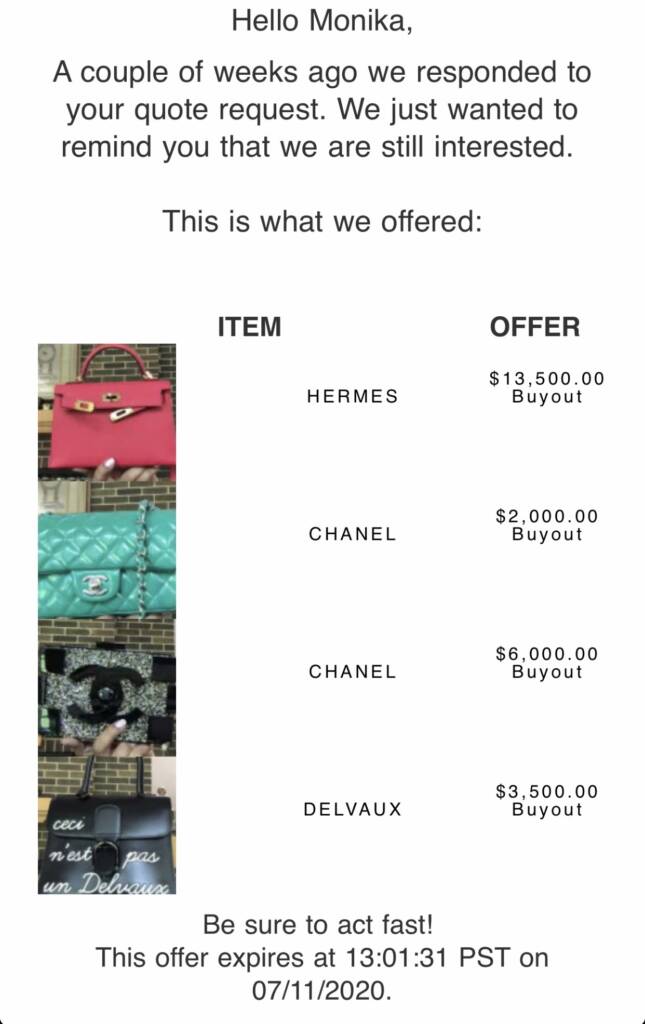 Should you decide to move ahead and sell one of your bags, FASHIONPHILE offers contactless UPS pick up service right from the safety of your door. Once your bags are received, they will be inspected to match the description you provided your virtual buyer and voila, that's it… your payment is on the way.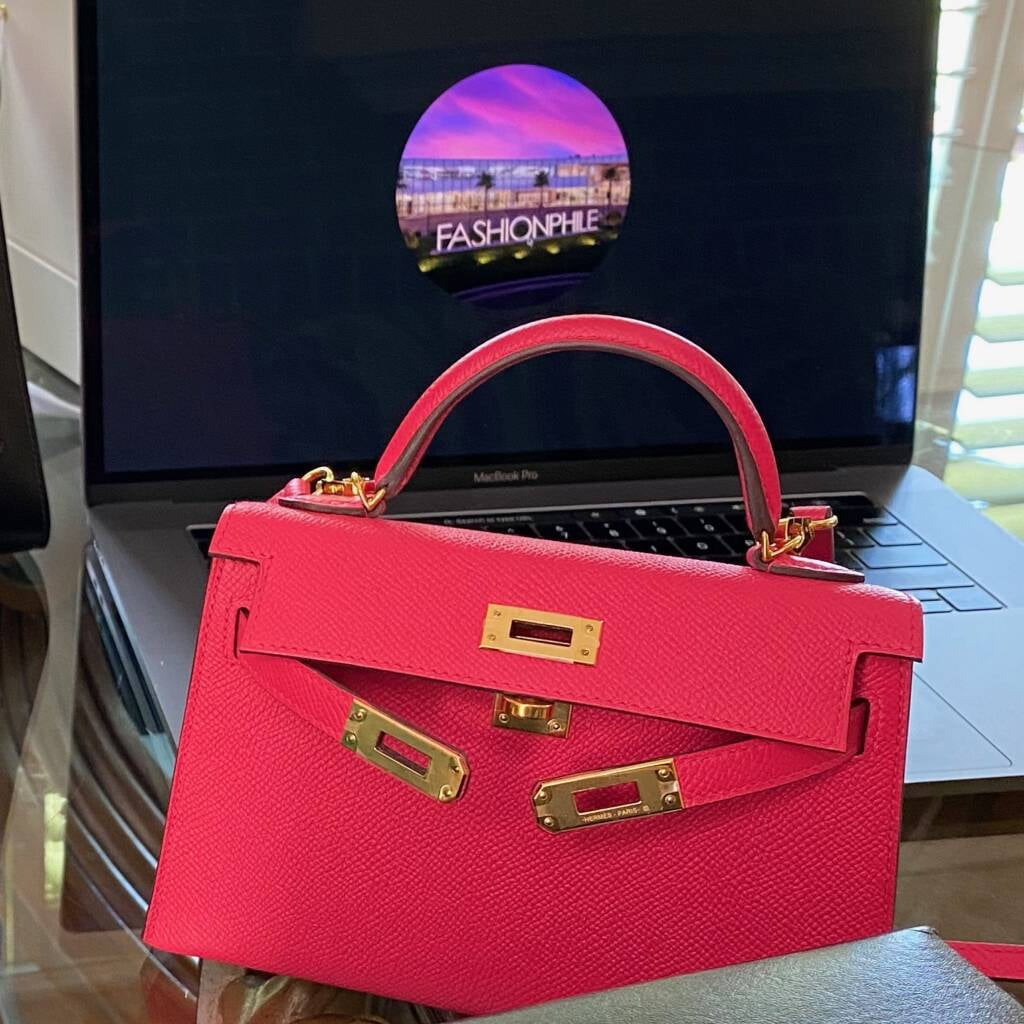 So, go ahead fellow handbag enthusiasts, dig deep in those closets and see what you find… schedule your virtual appointment here. 
Feel free to ask questions or share your thoughts with us.