Hermès presented its high jewelry collection during a private showing in New York City on Thursday, November 3rd. Les Jeux de l'ombre, designed by Pierre Hardy, creative director of Hermès jewelry, made its debut during Paris Haute Couture Week.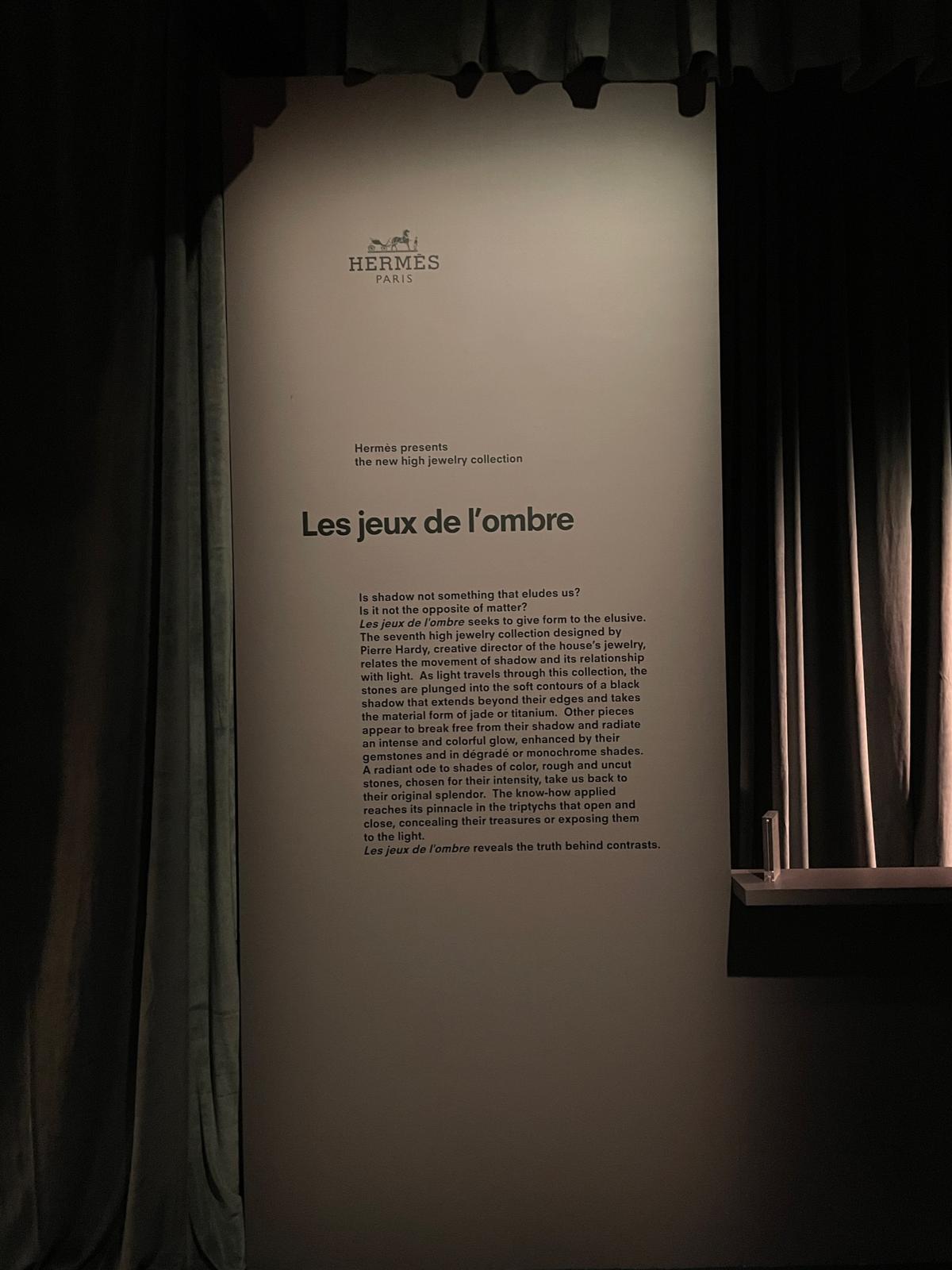 Just as in Paris, this magnificent collection was presented with a special performance by Lina Lapelytė. While Paris may have the Eiffel Tower, New York has the Vessel. This is where the magnificent  and moody Hermès show took place.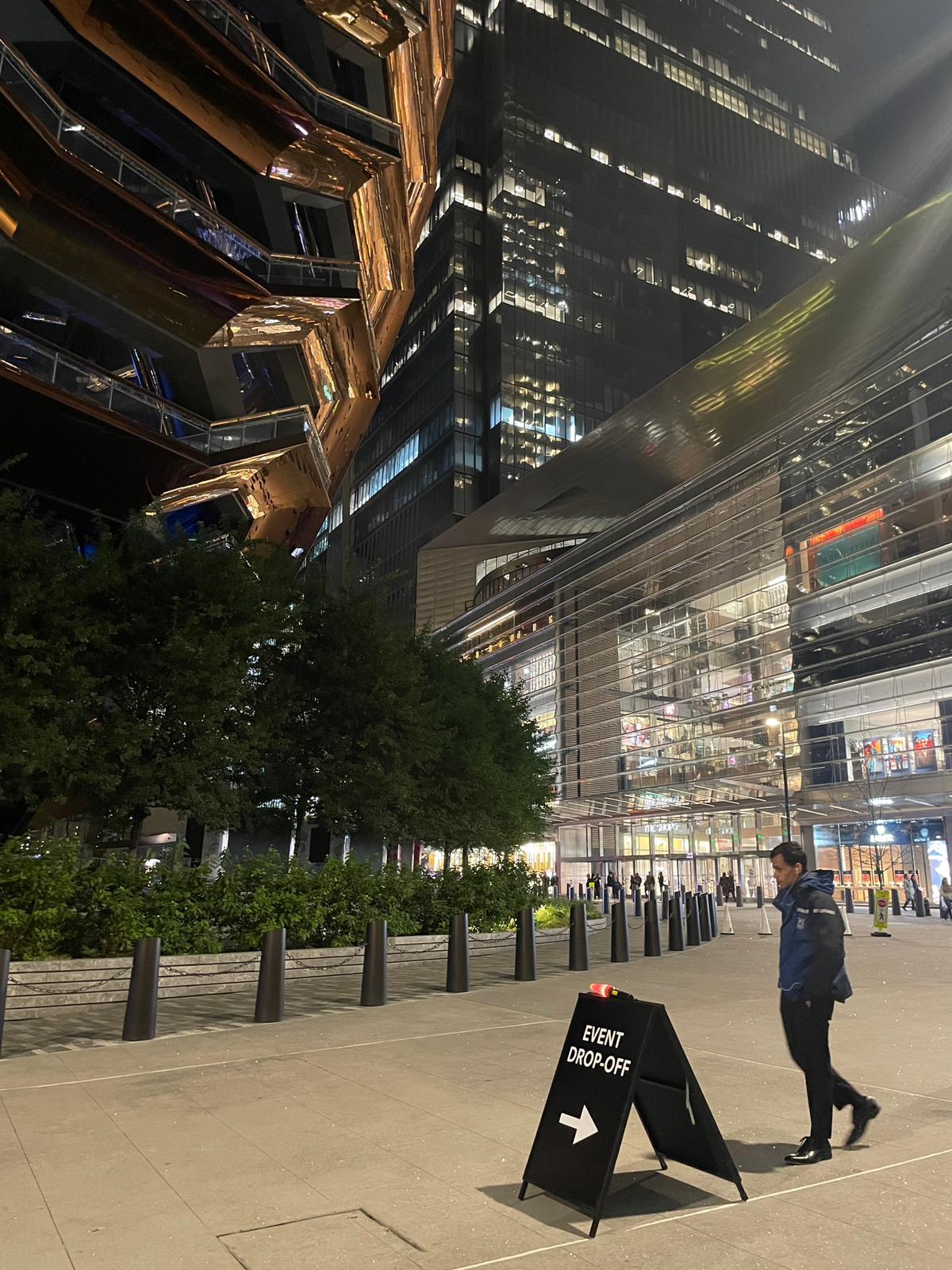 The PurseBop team was honored to be invited to the exclusive showing at the Vessel's new arts center, The Shed.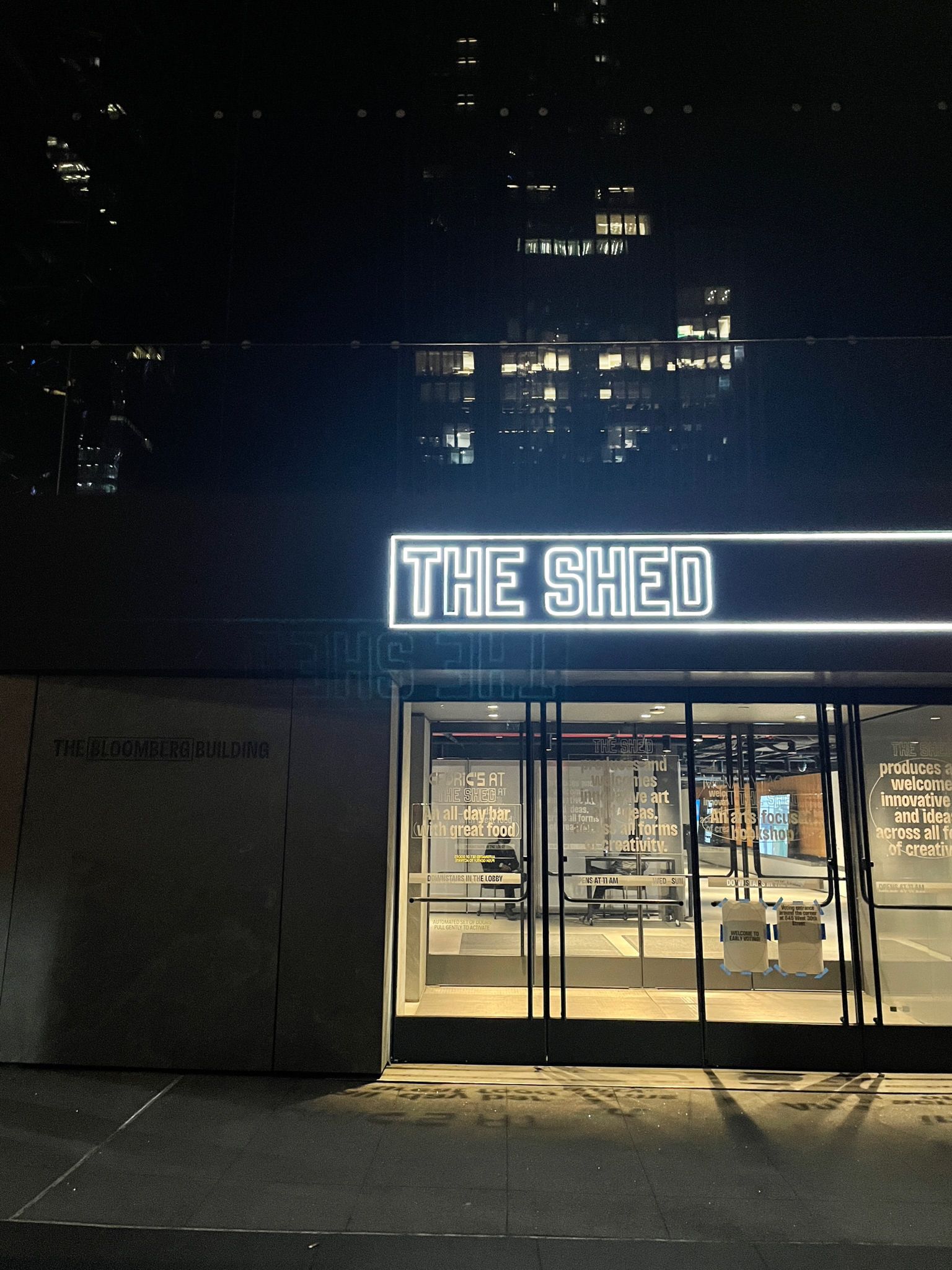 Entering The Shed, we were checked in by the staff from their iPads. The receptionist gave us a card, indicating where to sit (or stand) during the show.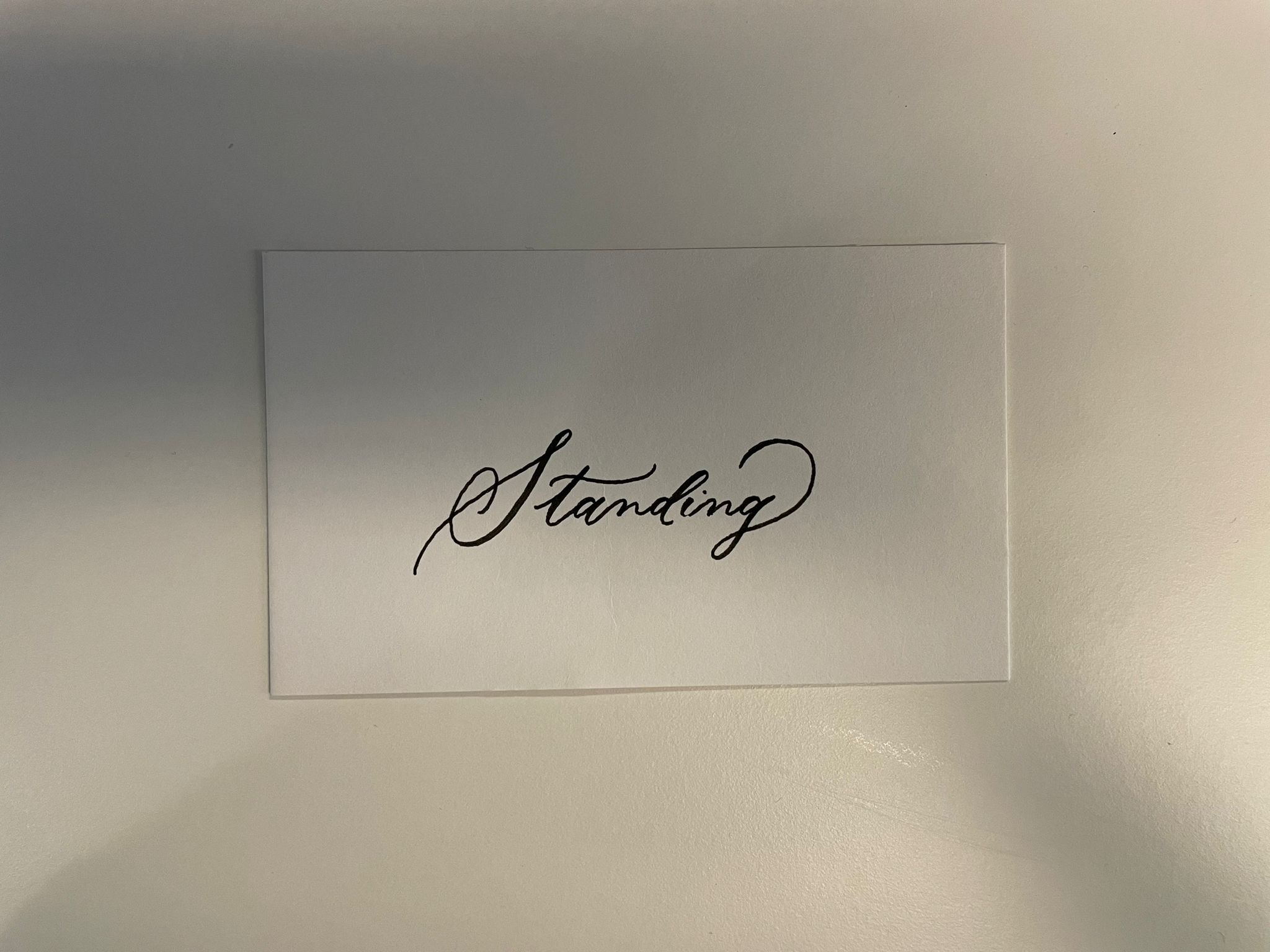 The lobby was buzzing with excited Hermes aficionados, press and celebrities, like Dorothy Wang and Ezra J. William. The staff served  trays with champagne, wine and even a specialty Hermès cocktail.
We were ushered into the theater room and took our seats. The theater was divided into two sections, side A and side B. In the center was the stage, enveloped by sheer curtains on both sides.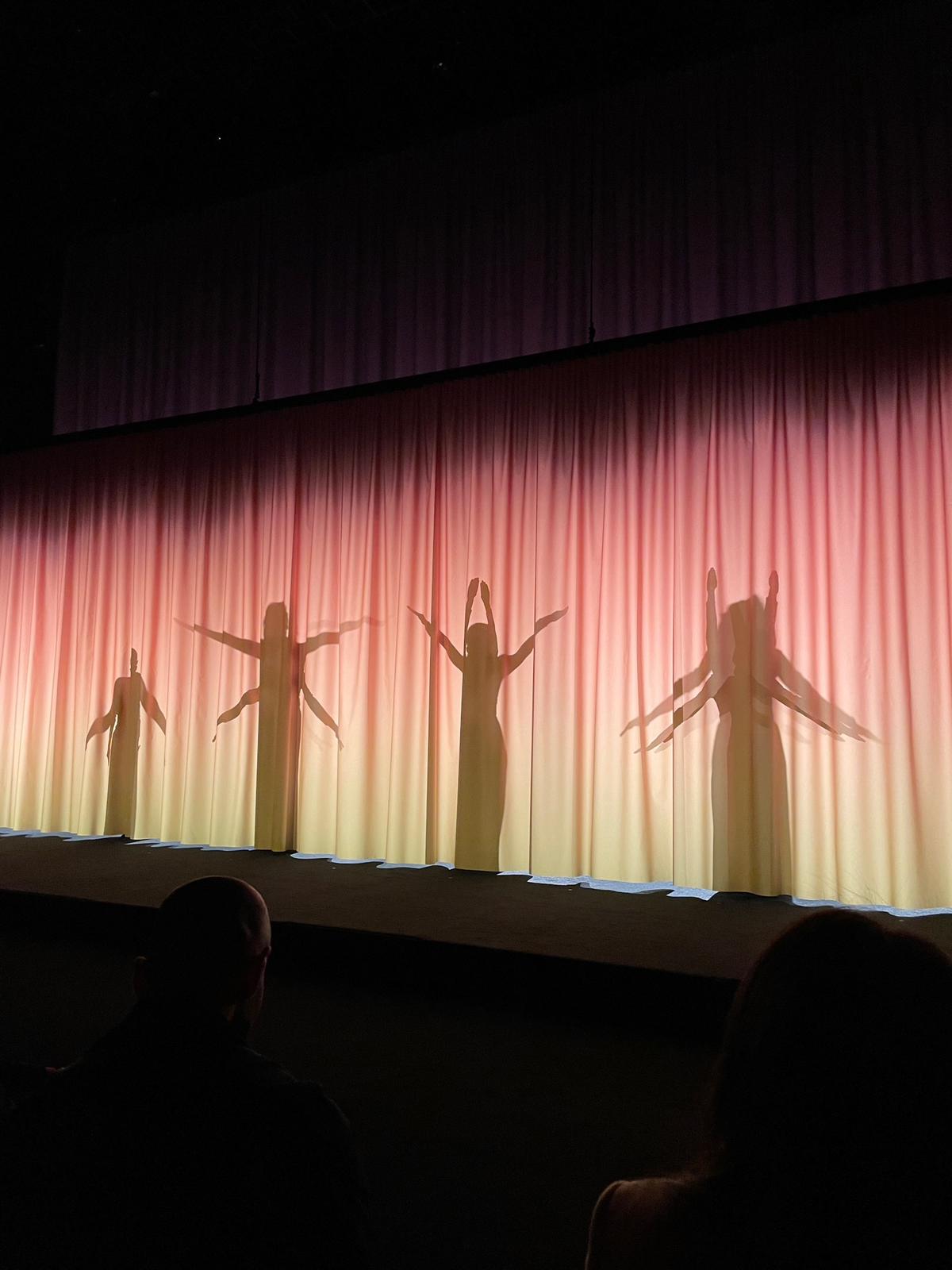 As the lights dimmed, the audience hushed and eagerly awaited the performance. The singers appeared, dressed in black and adorned with a piece of jewelry from the collection. The song began as a whisper then crescendoed into full volume and dance. Performers moved back and forth between the two sides of the stage and in between the curtains, creating shadows and silhouette shapes. It was modern, yet sensual.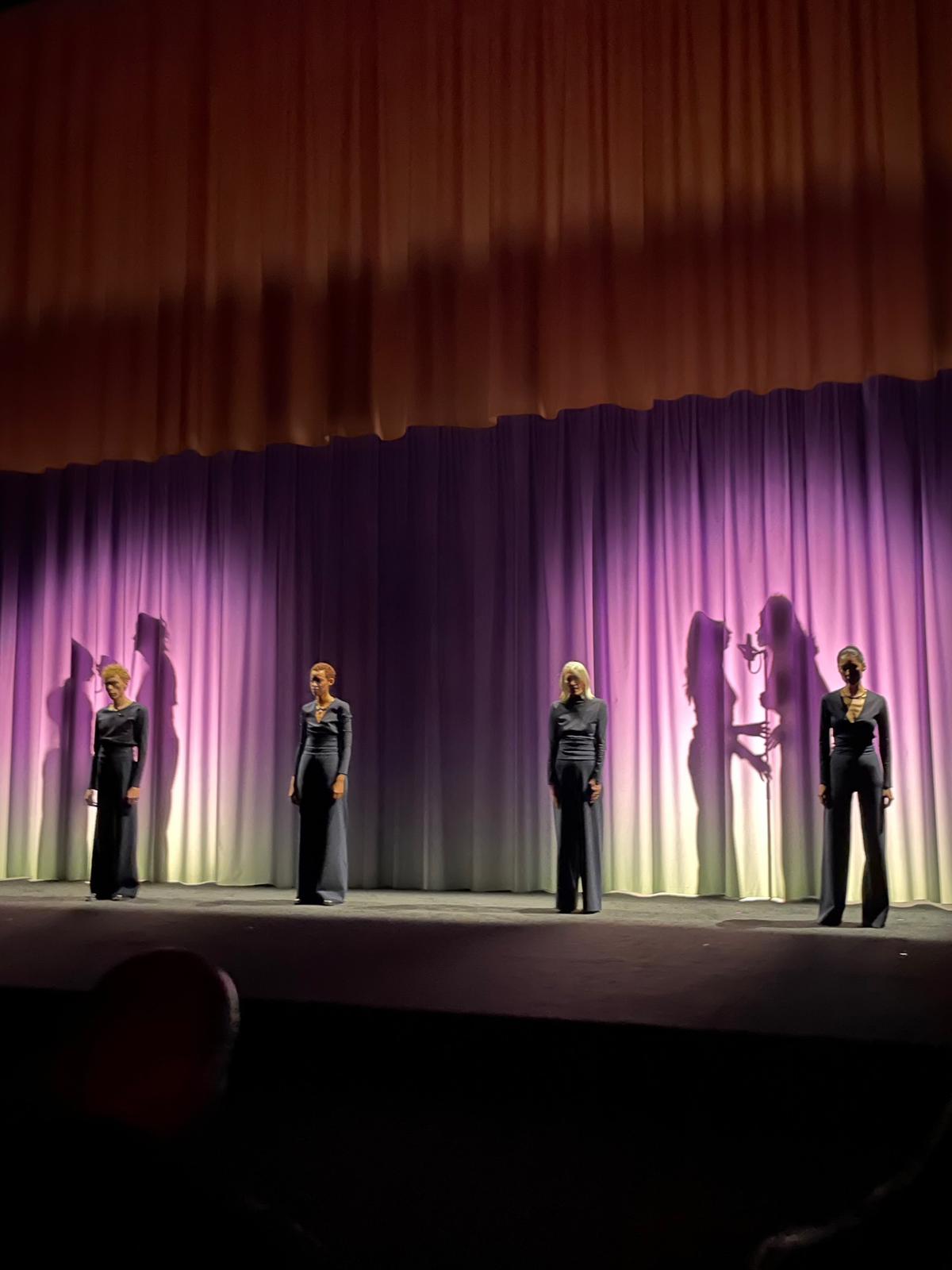 After the ten minute performance, the curtains lifted on both sides, revealing the majestic showcase of 53 pieces by Hardy. The audience was welcomed to view the exhibit.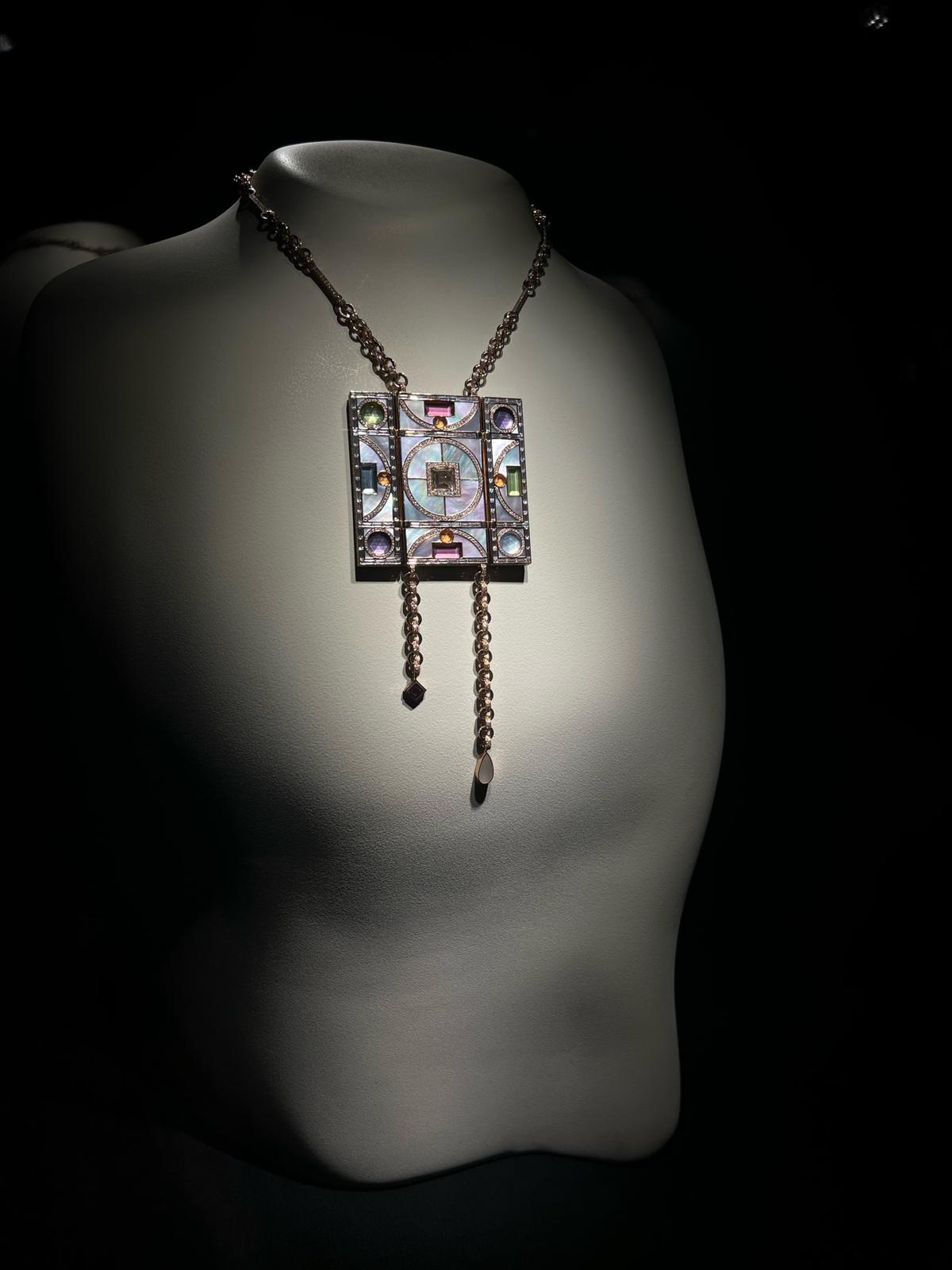 The collection evokes the chiaroscuro painting technique of light and shadow. Pink diamonds contrasting with black diamonds, white diamonds juxtaposed on blue sapphires.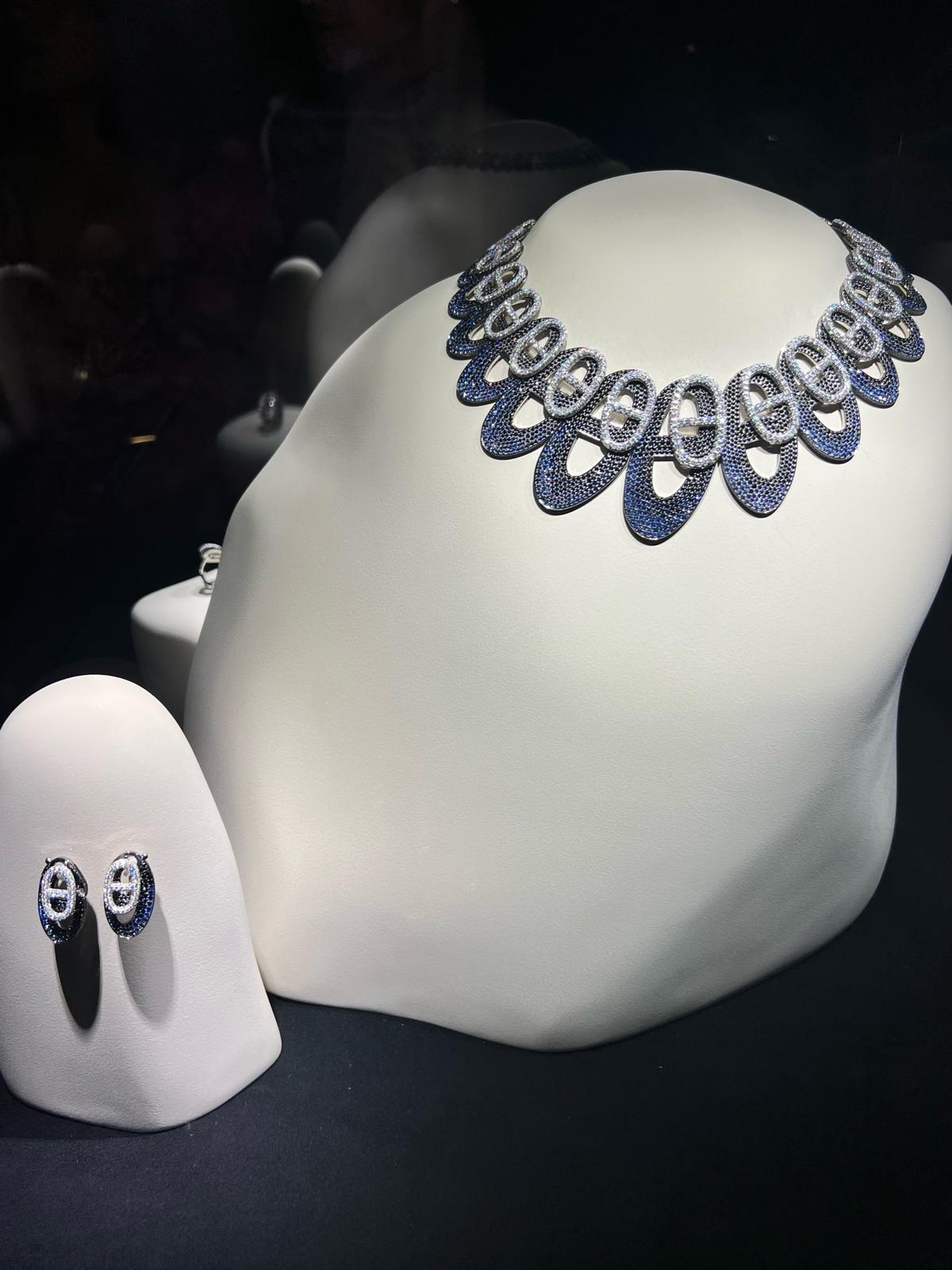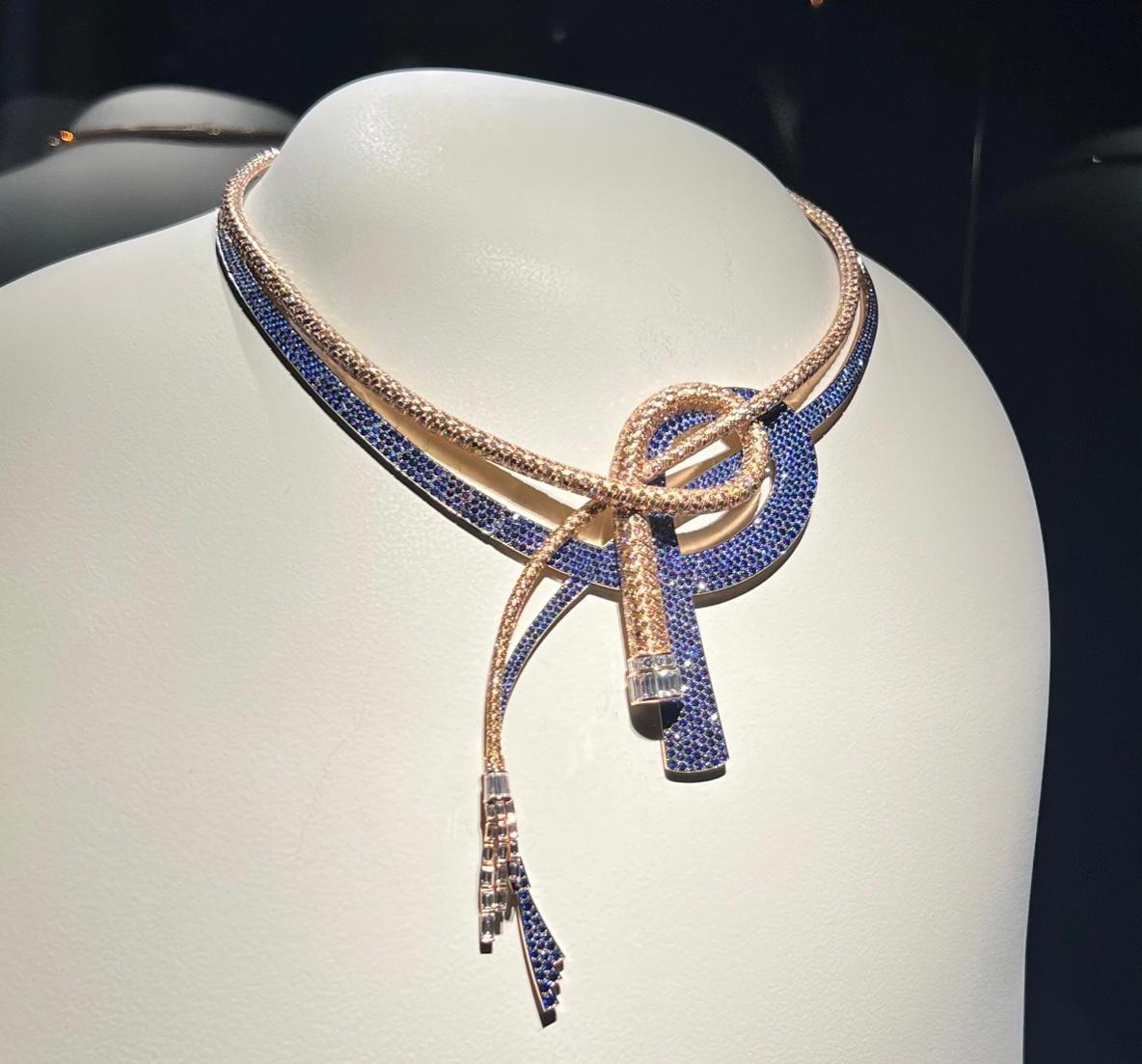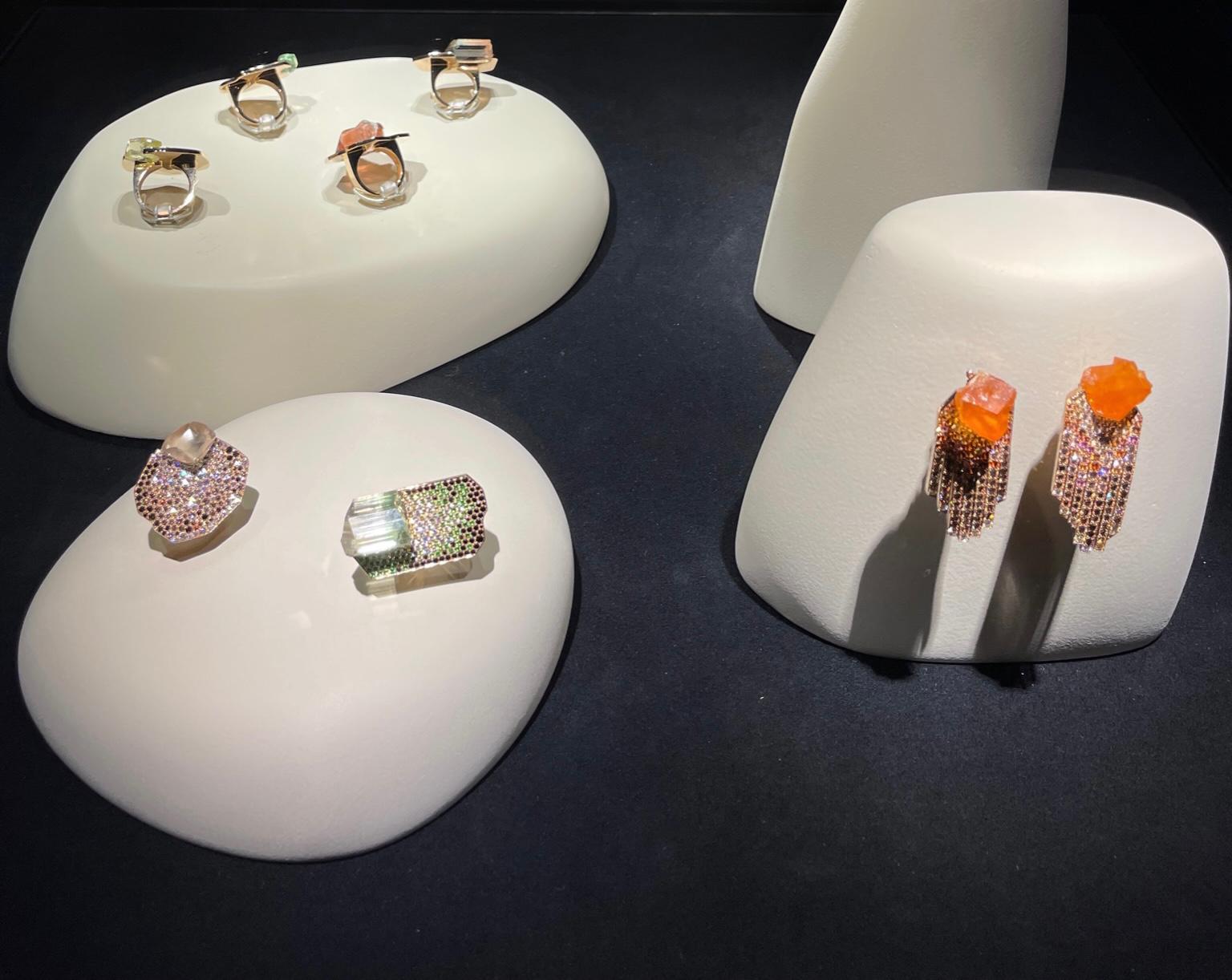 The most intricate piece is the Couleurs du Jour.
"…using rough diamonds, crystals, spessartites, aquamarines, tsavorites and mother-of-pearl marquetry on Couleurs du Jour, a necklace inspired by the stained-glass windows at Sainte-Chapelle in Paris. He also devised an invisible mechanism that lets the piece open and close; it can also be worn back to front."

– New York Times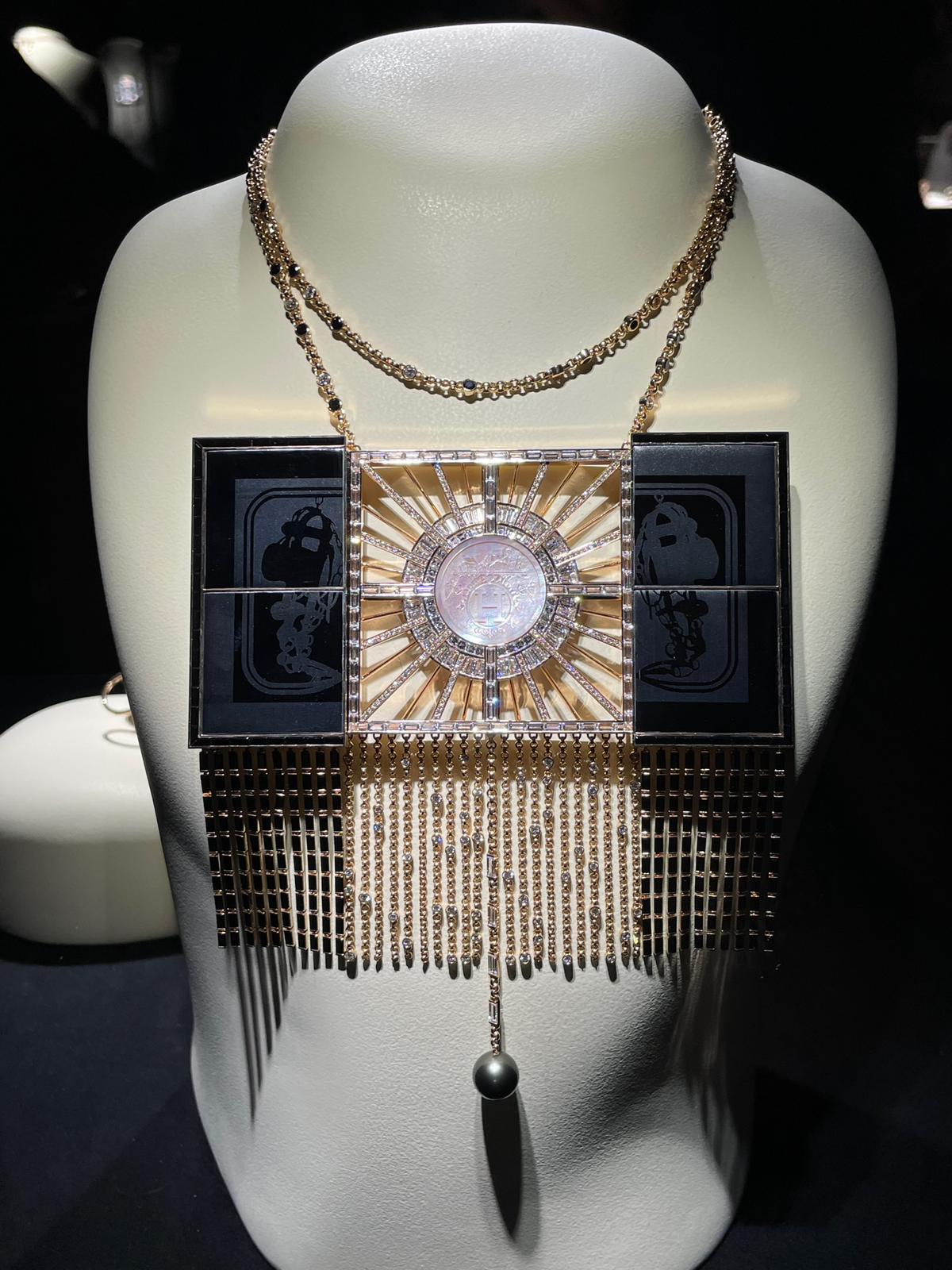 Our favorite piece was definitely the pink pavė diamond chaine d'ancre necklace.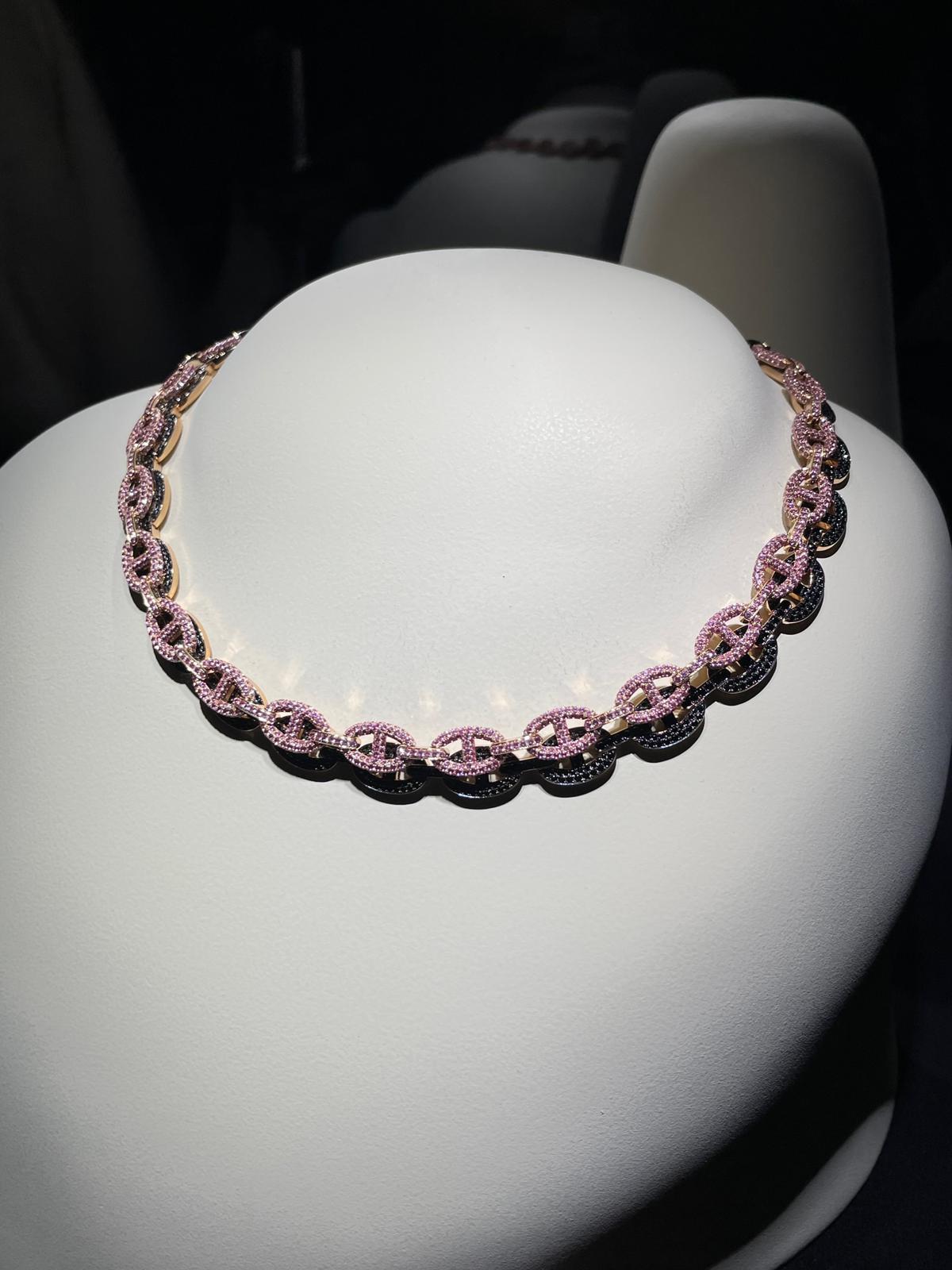 Updated: November 4th, 2022