We are MAD for the Madison Hermès Store!
Last week's Madison 706 opening extravaganza in New York City was so extraordinary that words are barely sufficient to describe it. Not only did it fulfill our wildest Hermès dreams, but it intensified our obsession with the brand.
Although we've shared much of the fanfare on social media, you likely missed some of the incredible limited-edition items created to commemorate the big event. These special pieces serve to fuel our "Love Around the Block."
For anyone keeping time, you're in luck. Hermès created a special limited edition Madison H08 watch. In this instance limited means 185. That's how many were made to commemorate the store opening.
Available in yellow or gray with matching straps, on the timepiece the numerals 7, 0 and 6 are highlighted to reflect the 706 Madison address. It retails for $7,450.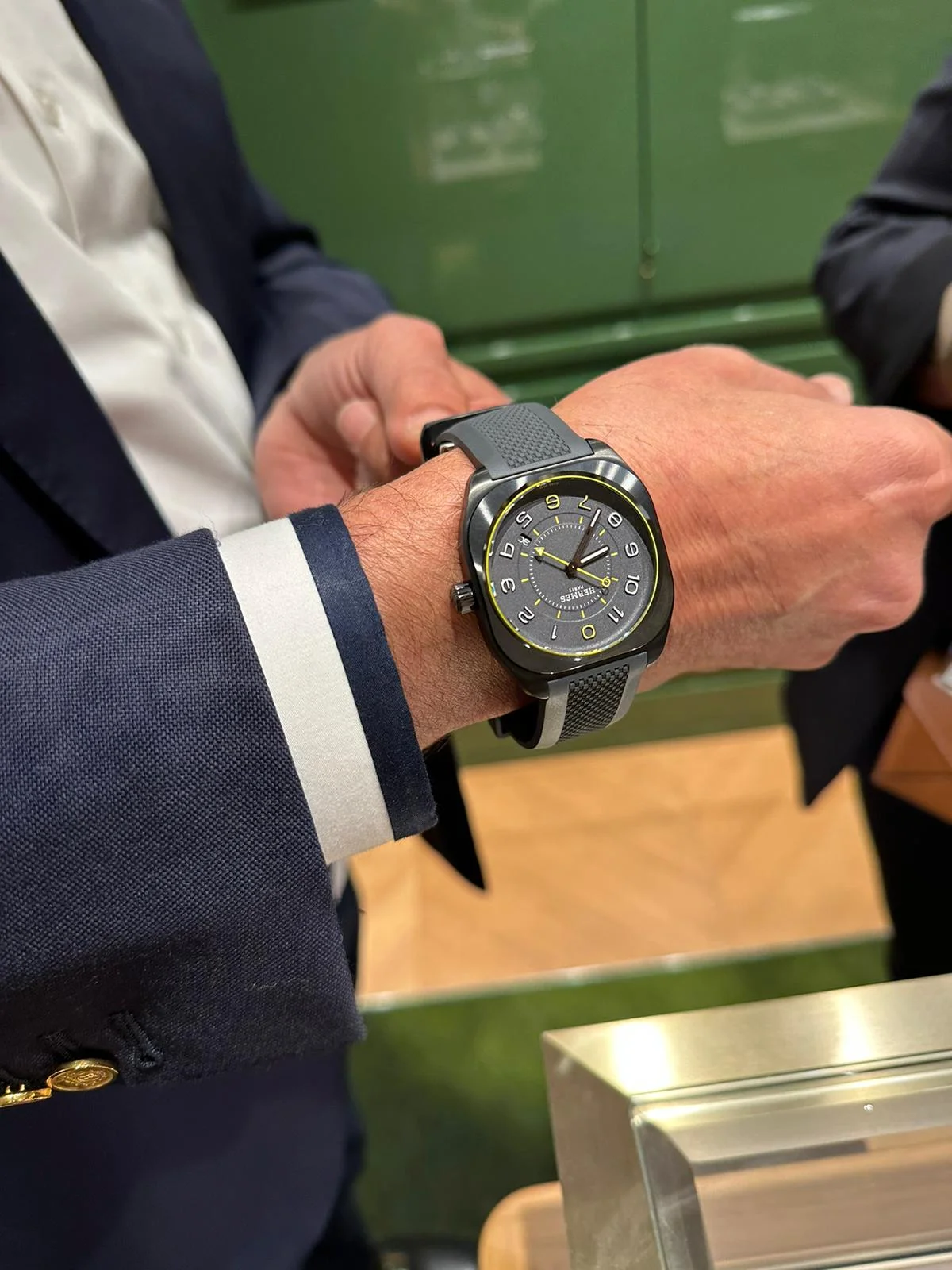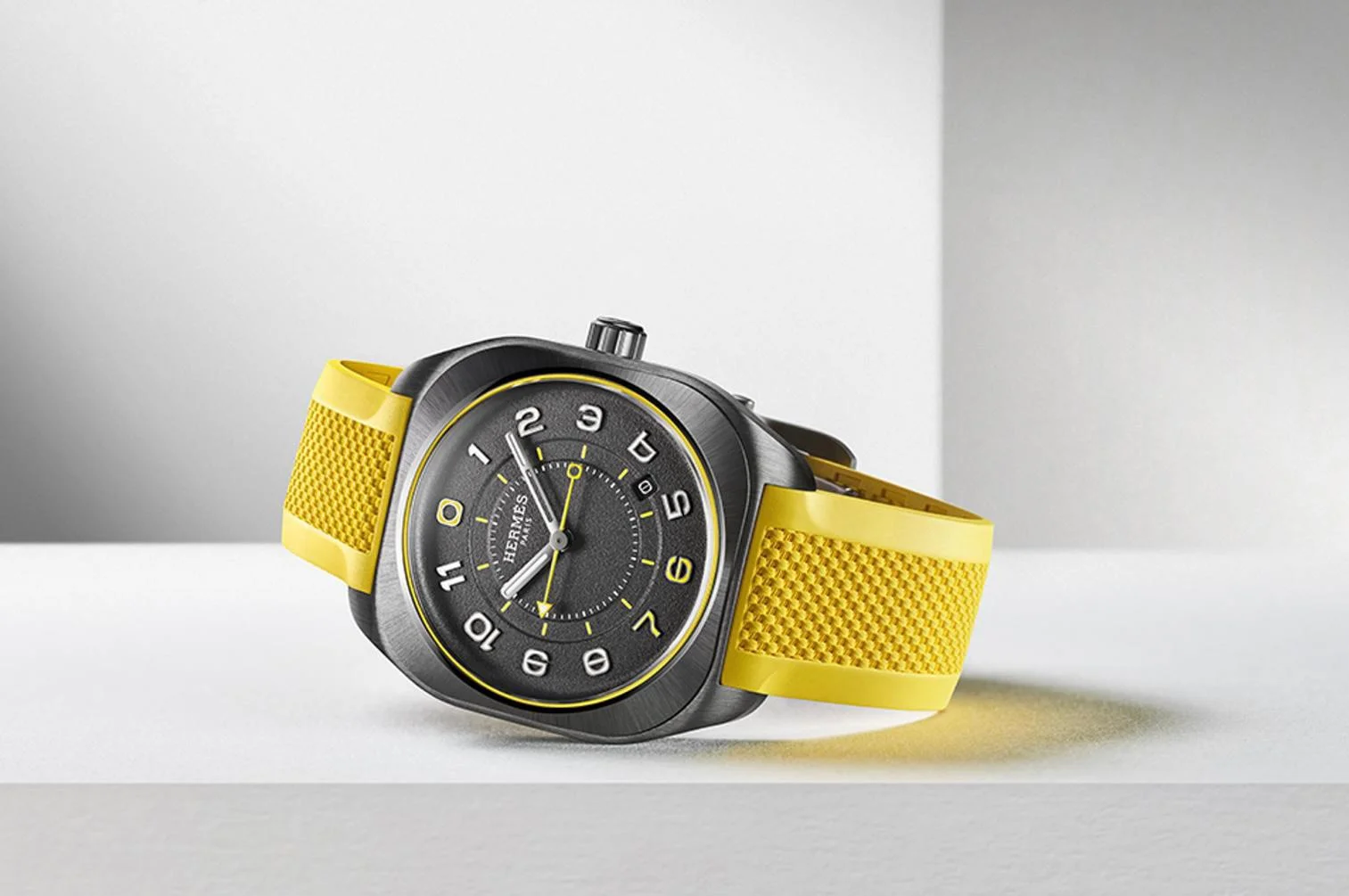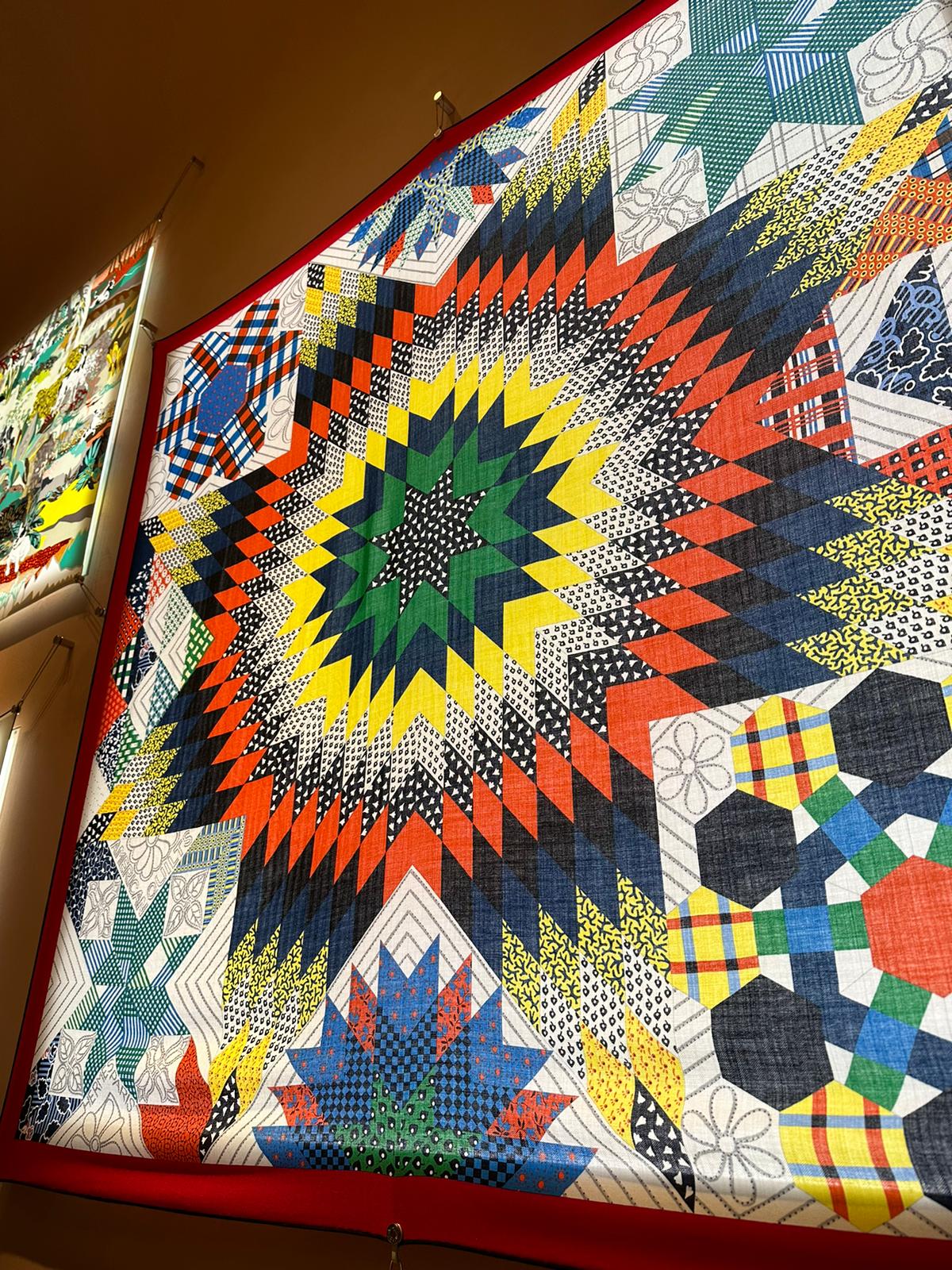 Silk collectors will delight in the special scarves and shawls created for the 706 Mad opening. Such a lovely way to wrap up and remember one's experience.
From the design by Aline Honoré, the 'American Quilts' 140cm shawl comes in a special colorway for the Madison store. Somehow it manages to be both quintessentially Hermès and pure Americana.
Printed on the iconic silk and cashmere material, the price is $1,175.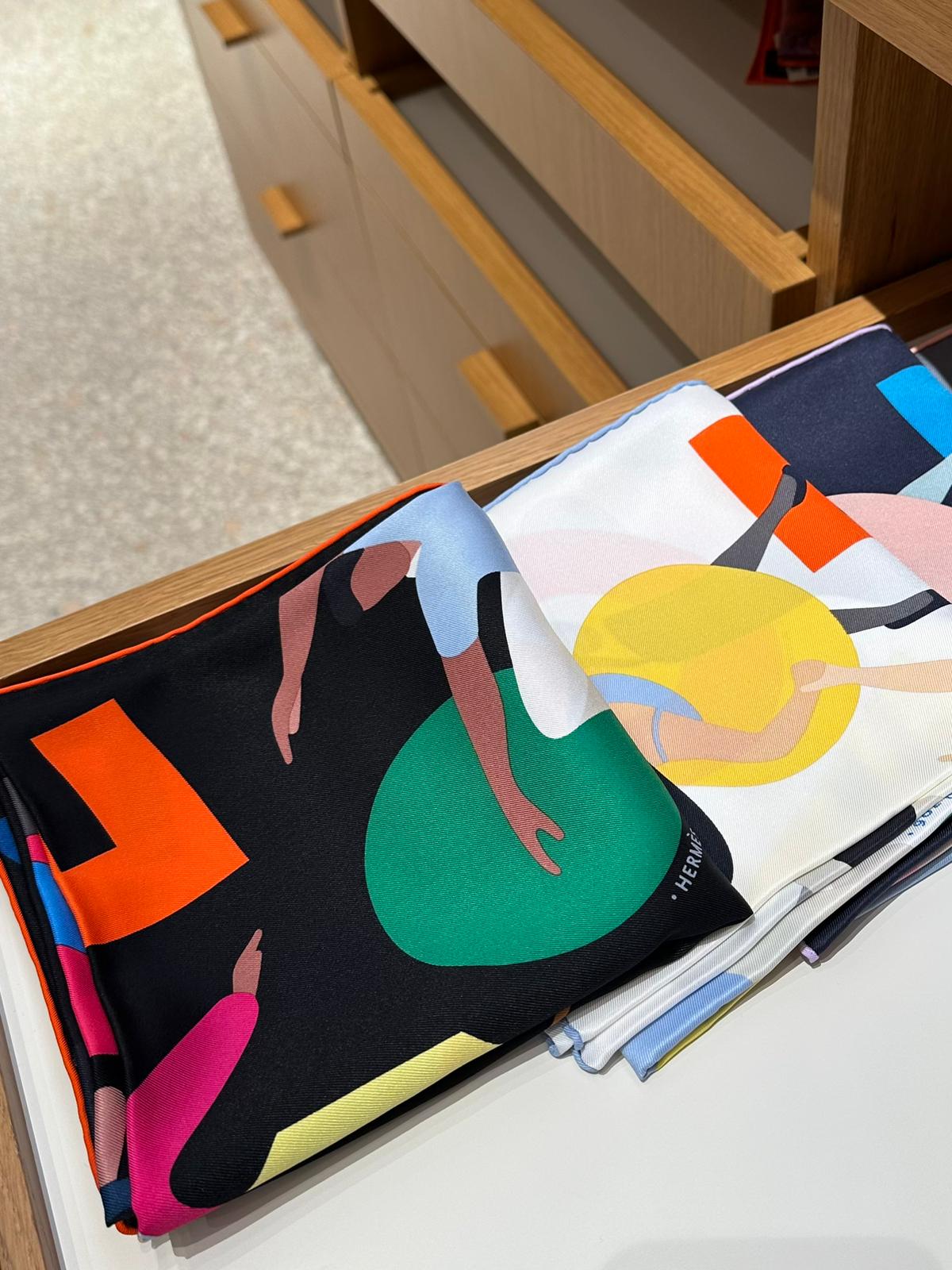 Hermès also fabricated the 'Homage to Gene Kelly' scarf in special limited color ways. Designed by Geoff McFetridge, the special edition comes in a white or black with the "Hermès Madison 706" elegantly scripted along the dancing characters.
This retails for $355. Although the limited edition scarves are only available in New York, other styles should be at your home store or online.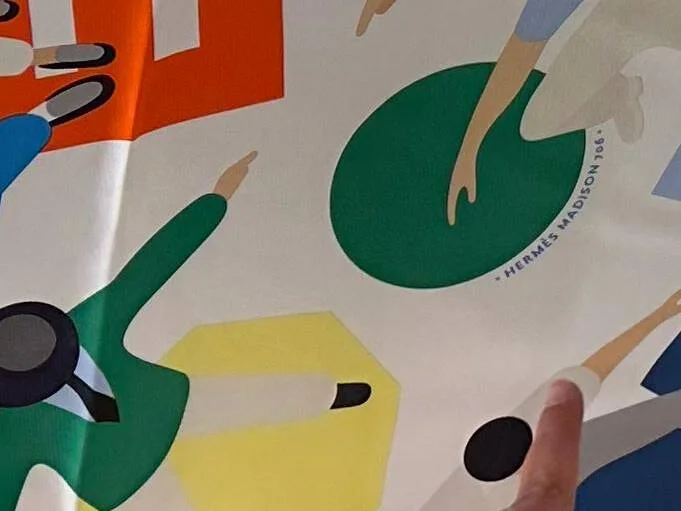 Another version of the Gene Kelly scarf is a stunning ombré blue-gray cashmere with delicate beading details. Dance comes alive with the embellished figures.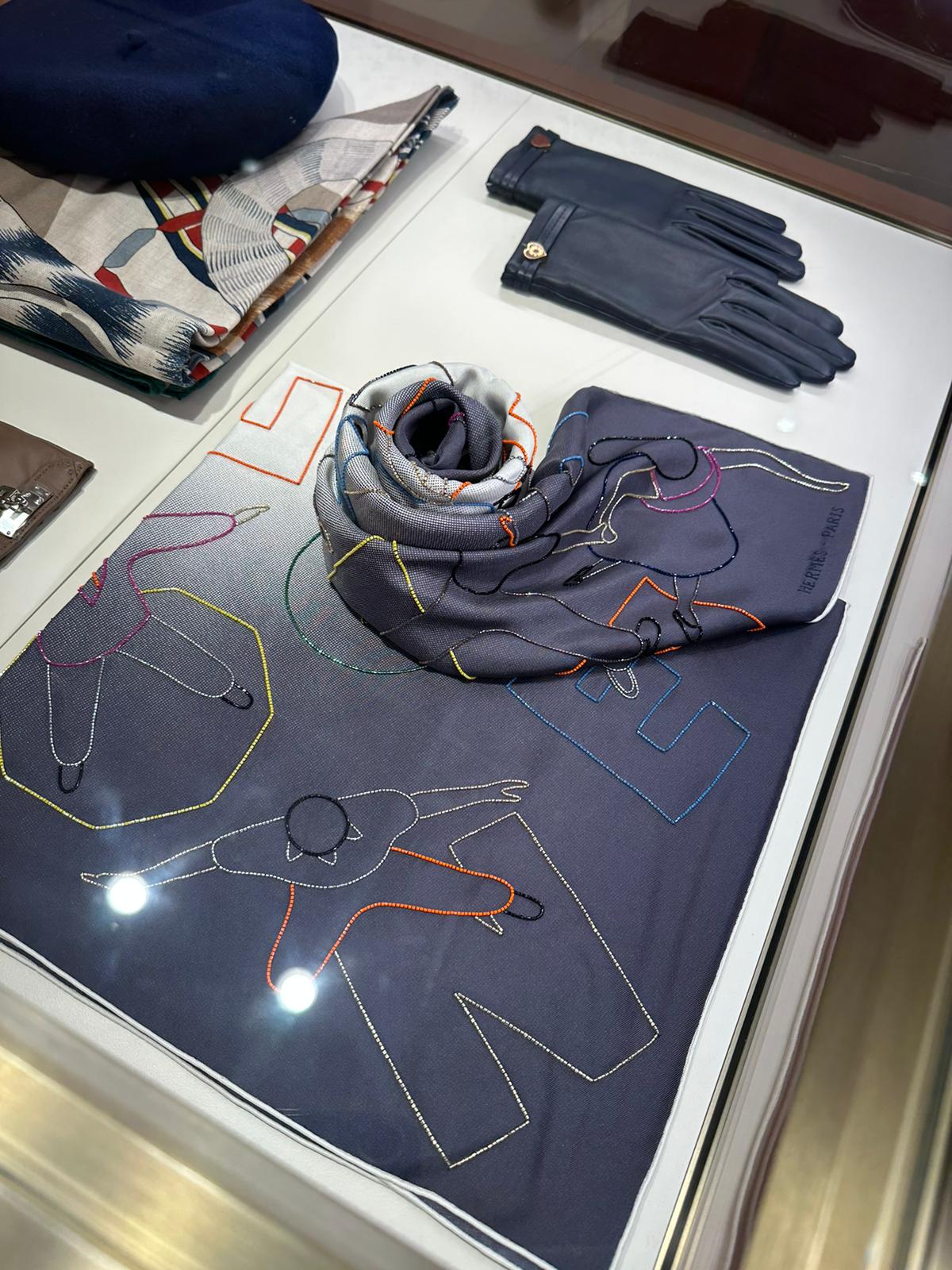 And if you haven't had enough of Gene Kelly and/or you aspire more to Grace Kelly, you can do both. Take a look at this incredible Hermès Kelly bag with the Gene Kelly motif.
Far from simple, this bag was crafted using an intricate marquetry technique. Tiny pieces of leather were cut and assembled to form the design by McFetridge.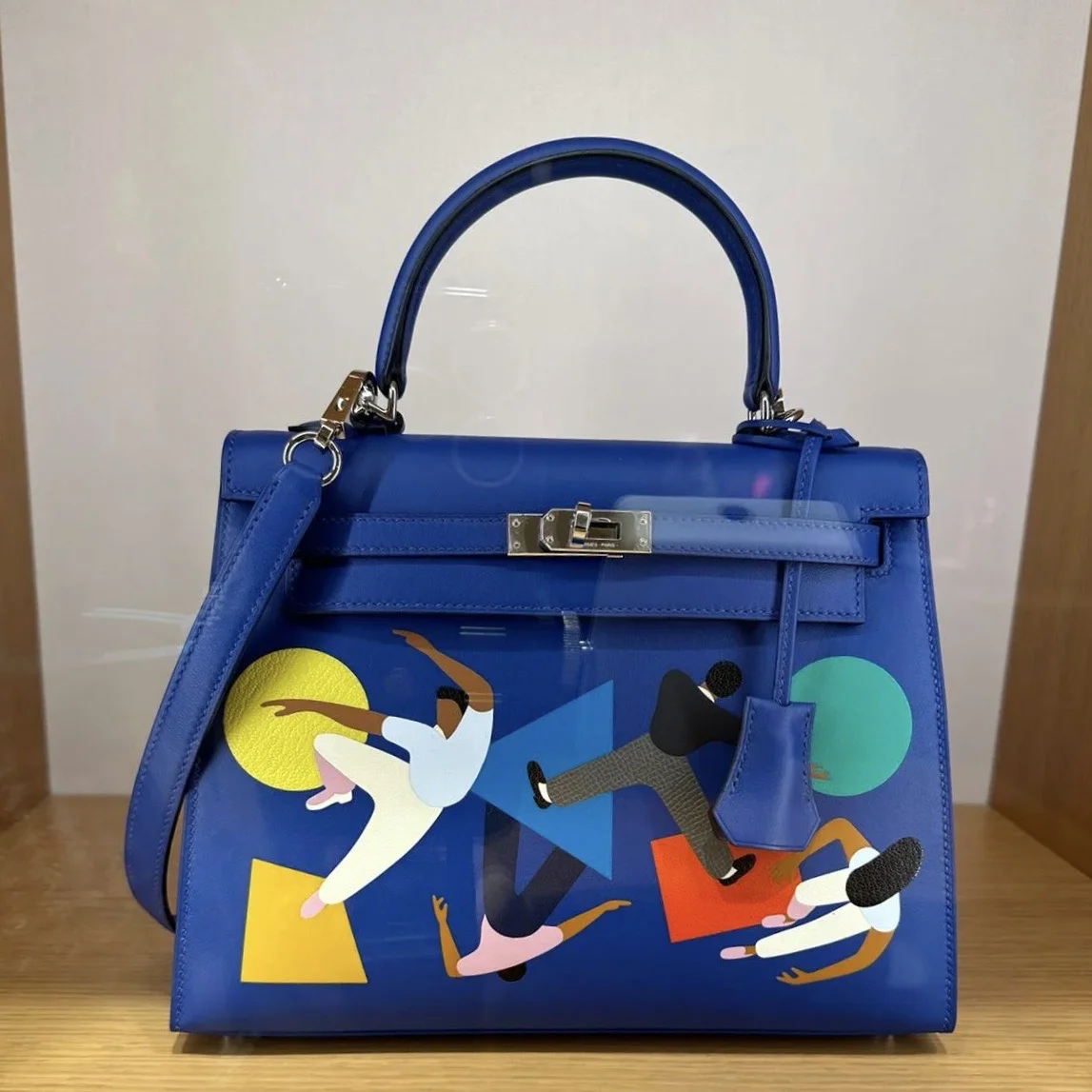 However, if you can only buy one scarf, this is the one to get. Designed by Timor Karpati, who also created the similar 'Faubourg Party' scarf, it features a whimsical design of the new NYC flagship store.
The 100cm 'Madison Party' retails for $800. Sadly, the scarf alone can't substitute for a visit to the new boutique. But you can always dream.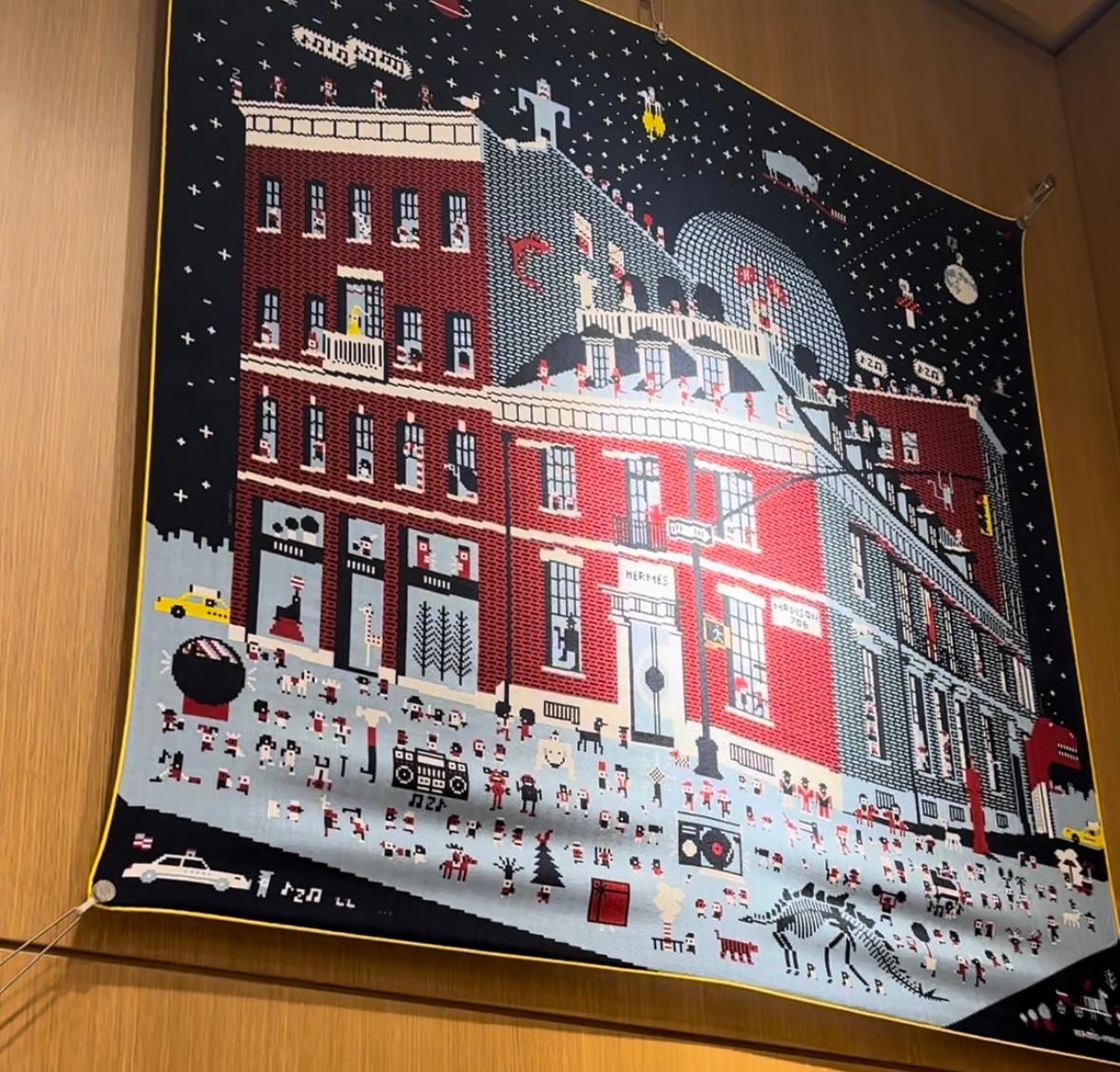 Perhaps you prefer to wear your memories of the big store opening? This jacket is stunning in person. And should you like a fully coordinated ensemble, there is also a matching dress.
Just look at the interior pocket details; they are literally to-die-for. Furthermore, the colorful beading is simply an extraordinary production. Although difficult to discern from pictures, it is fabricated from horn.
Is that ensemble too formal for your vibe? If so, there's a unisex heather gray hoodie for $1875.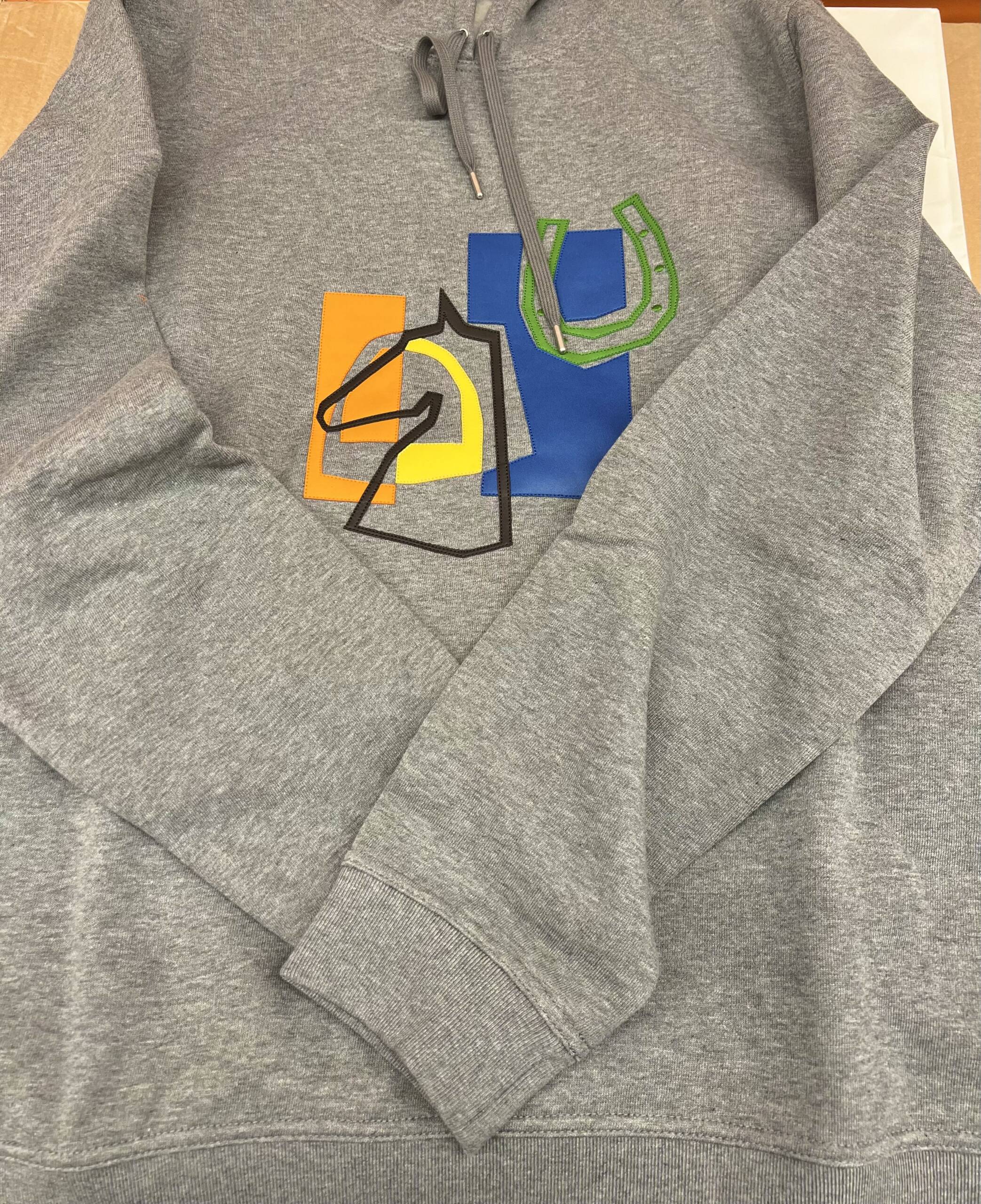 Hermès' foray into the cosmetics world has been a huge success. Lipstick and nail polish, for example, are a small way to dip one's toe (pun intended) into the brand at an affordable level. With beauty products available at Hermès boutiques and online, as well as many department stores, the brand continues to expand its customer base.
And for 706 Mad, Hermès created a special lipstick hue. Take a look at Rouge Grenade 77. Whether for beautifying or as a piece of memorabilia, it retails for $72.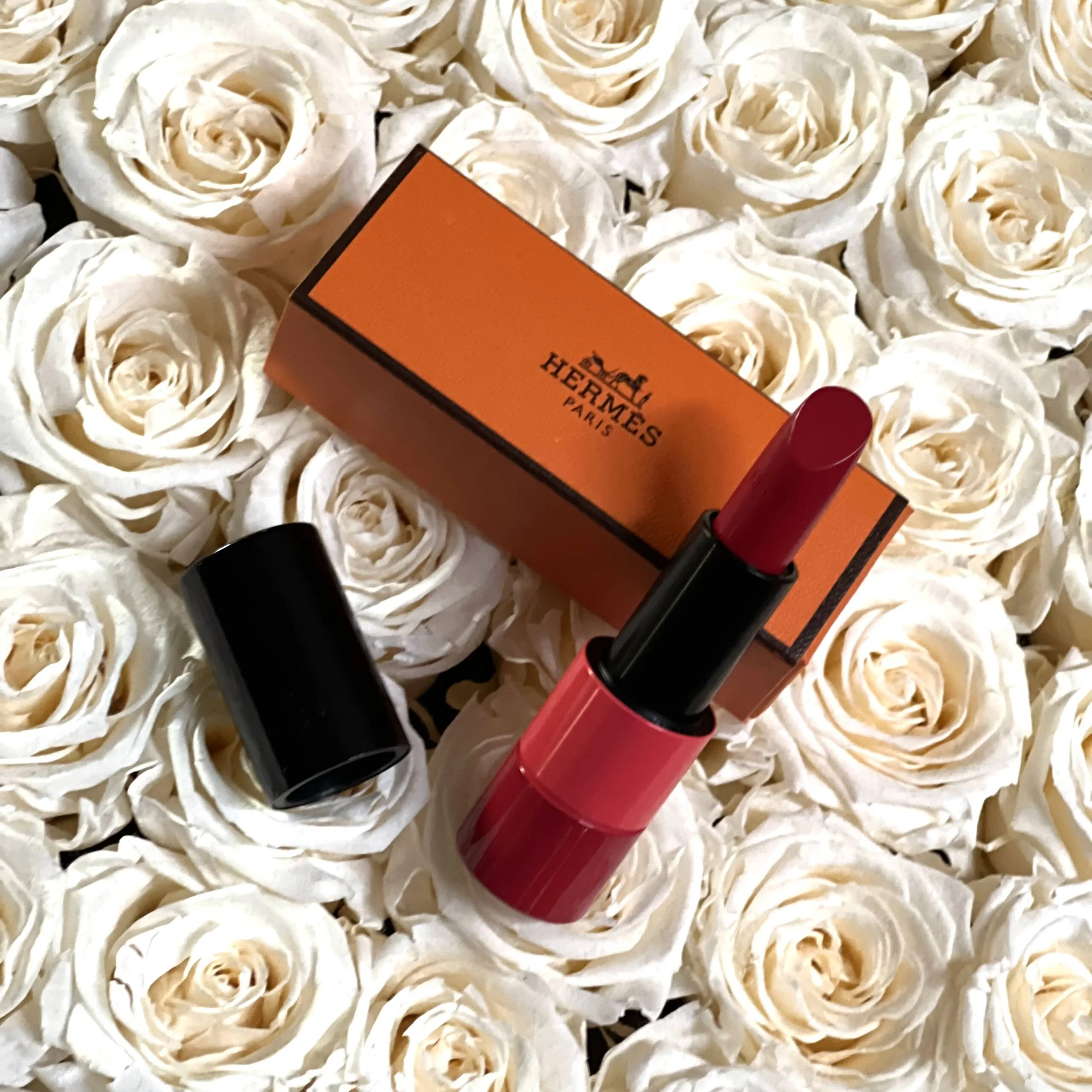 Of course, if you're anything like us, you're looking for more handbags. While Hermès bags are always elusive and special, there just had to be something exceptional designed for the big event.
And of course there was. A special mini Bolide bag in the taxi shape  with its own wheels rested in the store front window. It's truly ready to roll.
Last but not least, if the Bolide taxi can't get you going, there is a special Madison 706 bicycle. It's certainly a fashionable way to get to the latest and greatest Hermès boutique.