We've come a LONG way…. The 'ELITE EIGHT' paired down to the 'FINAL FOUR' and tonight the March Madness craziness comes to its dramatic conclusion. This year's matchups have been exciting right down to the wire, literally!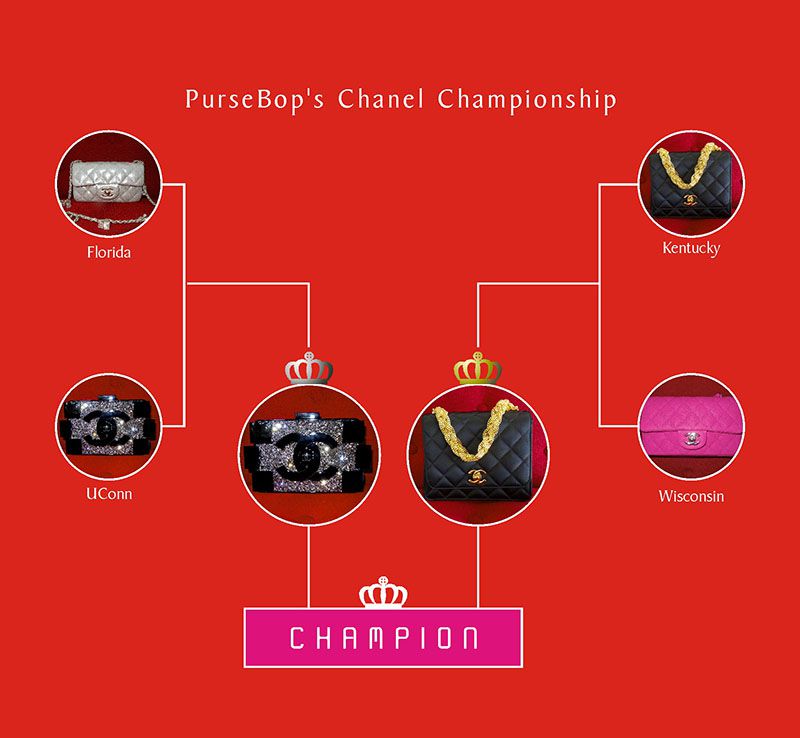 BRACKET REVIEW
Florida had only 3 losses this entire season… most importantly the one on Saturday in the Final Four, dealt by the UConn Huskies. Led by second-year coach and former NBA player Kevin Ollie, UConn advanced to the NCAA men's basketball championship for the fourth time since 1999, the most out of any team in that span ever! Their incredible defense is what got it done and they'll need to be in top form again against a dangerous Kentucky team that seems to will itself through every final.
For the third time this tournament, Kentucky won in electrifying fashion over Wisconsin with a game-winning 3-pointer by freshman guard Aaron Harrison.
Talk about clutch…..
Kentucky (#8) and UConn (#7) are the highest seeded total to play for the national title since ranking began in 1979.  Based on how incredible the games have been so far I'm sure I'll be on the edge of my seat! It's been such a pleasure watching these hard-working kids, Pursebop is so proud of them!
Stay tuned for our CHANEL Champion update tonight after the game!!!
Love,
PurseBop
XO
Edit Added: 10:52pm
TROPHY PRESENTATION 
Presenting the 2014 NCAA March Madness National Champion:
THE UConn Huskies, represented by MISS CINDERLEGO!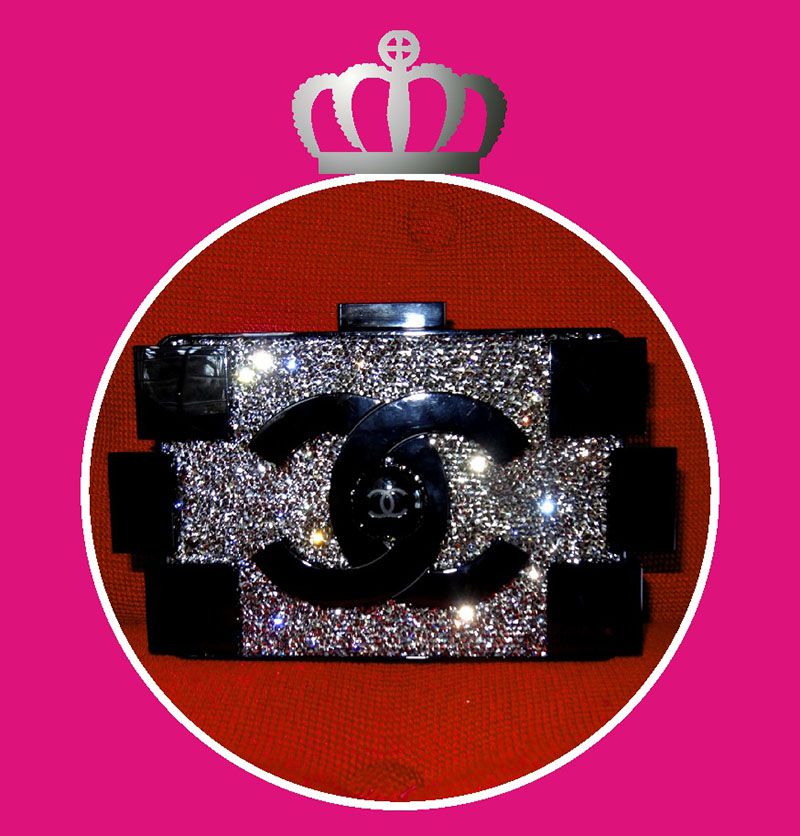 The Huskies got off to a quick start against Kentucky led by the grit of Coach Ollie and Shabazz Napier and never really looked back. Coach Cal's pleadings to lock down the UConn guards ultimately went unanswered. The Wildcats had an incredible season and we're going to be watching some of their players in the NBA for a long time, but last night was UConn's night.
Pursebop congratulates them on all their hard work and winning the NCAA men's basketball Championship!!!
Go Huskies! Go Miss CinderLego!
Signing out from CBS,
Miss PurseBop
XO