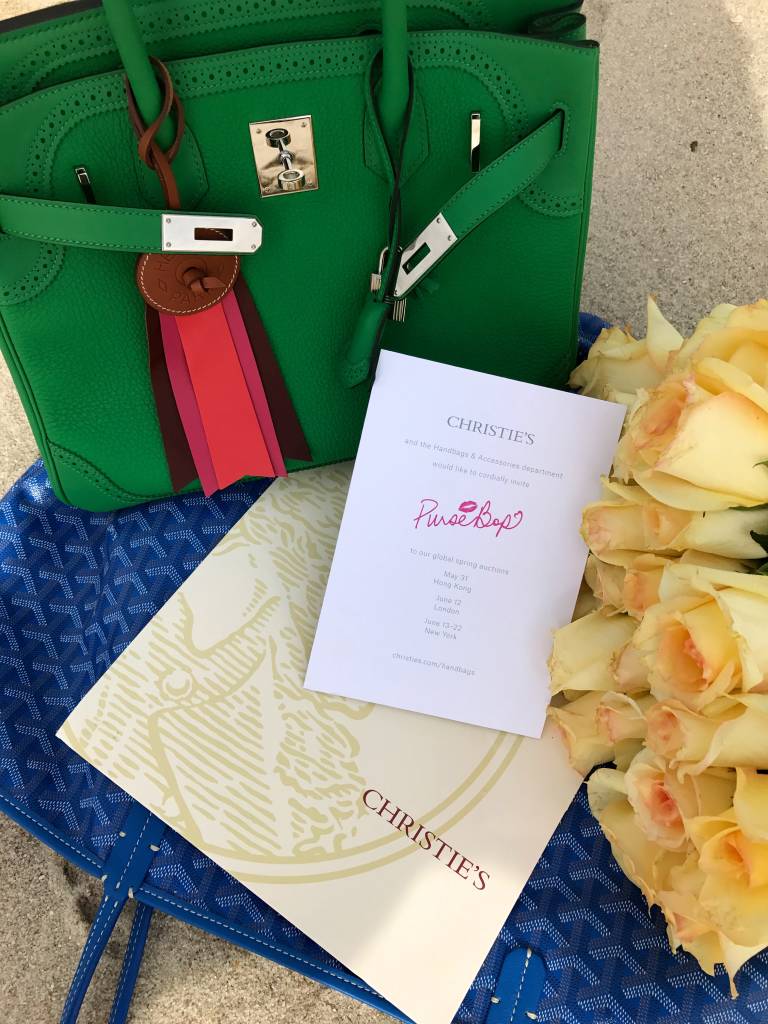 We are thrilled to announce that the Handbags and Accessories department at Christie's has graciously invited us to join them for their first truly global spring sale!
Christie's is the premier international auction house for art and luxury goods. With offices in over 32 countries, Christie's has continued to evolve on the world stage after its founding in 18th-century London. Christie's is greatly respected for its expertise in curation, and this talent is exemplified in the auction house's prestigious and extensive handbag collection. The collection is full of unique, eye-catching treasures that any handbag lover would aspire to own. In fact, Christie's has famously procured some of the most expensive Birkins ever sold. In a 2015 Hong Kong auction, a red crocodile Birkin encrusted with diamonds sold for a record breaking $221,846, followed last year by a matte white Diamond Himalaya Niloticus crocodile Birkin 30 that sold for $300,168: the most expensive handbag ever sold at auction. 
The dates for the global handbag auctions are as follows: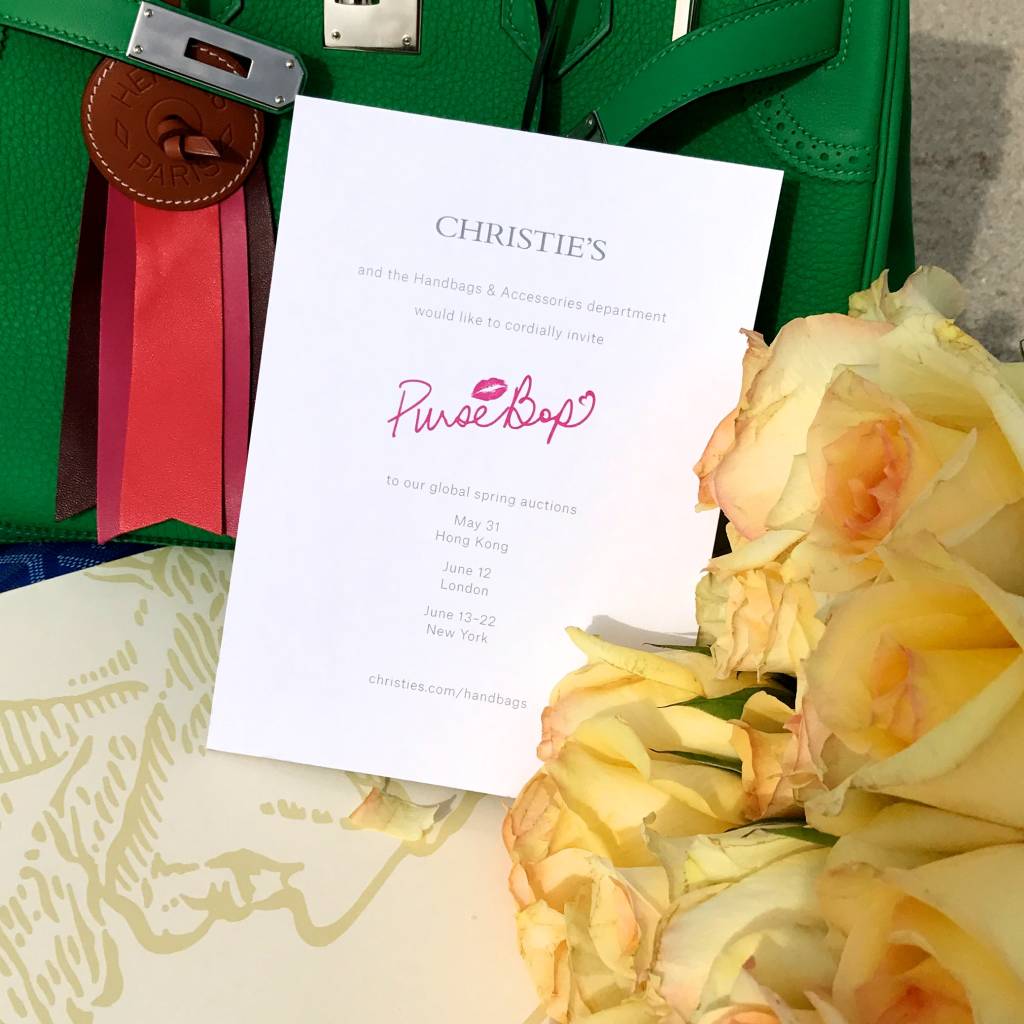 We will be in NYC for the launch of the Christie's auction the week of June 12—but we won't be going alone.  We plan on taking all of you with us vicariously as we explore Christie's world of handbags together.
We have many special things in store for you, so stay tuned!
Love PurseBop
XO