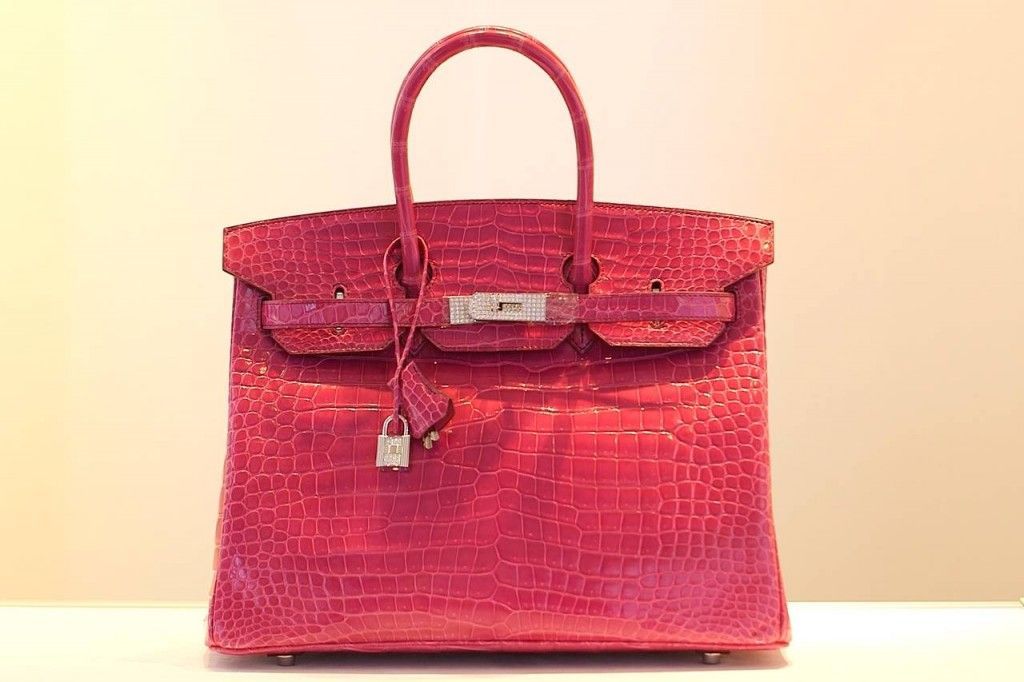 Photo Credit WSJ: A fuchsia Hermès Birkin with diamonds set a record in Hong Kong as the most expensive handbag ever sold at auction.
I woke up today to the news that the most expensive Hermes bag ever to be sold at an auction commanded a price that most associate with the down payment of a 1,000,000 dream house!
The sale breaks the previous record that was set at a U.S. auction in 2011 for another Birkin Bag, in red crocodile skin, that sold for $203,150.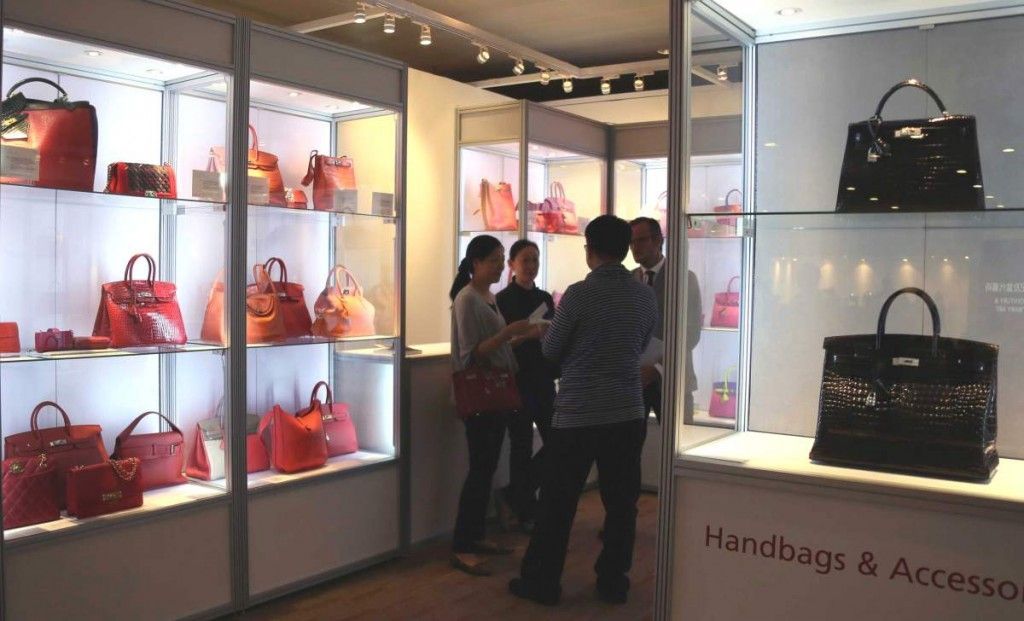 Photo credit Time Magazine: Visitors preview the displayed expensive bags during the Christie's Hong Kong  Auction
Ironically, the record news comes at a time when luxury brand names such as Chanel and Gucci have been realigning their prices in Hong Kong and China to attract buyers.
Just last weekend, Italian fashion house Gucci followed Chanel's lead and slashed many of it's prices in China by nearly 50%, triggering those long lines we covered extensively here at PurseBop. Epic lines formed  in front of it's stores in Shanghai, Beijing and other major Chinese cities.
Remember in March, Chanel dropped the price of it's classic flap bag by $1,400 in Asia and gave shoppers that had recently purchased a credit note equal to the difference.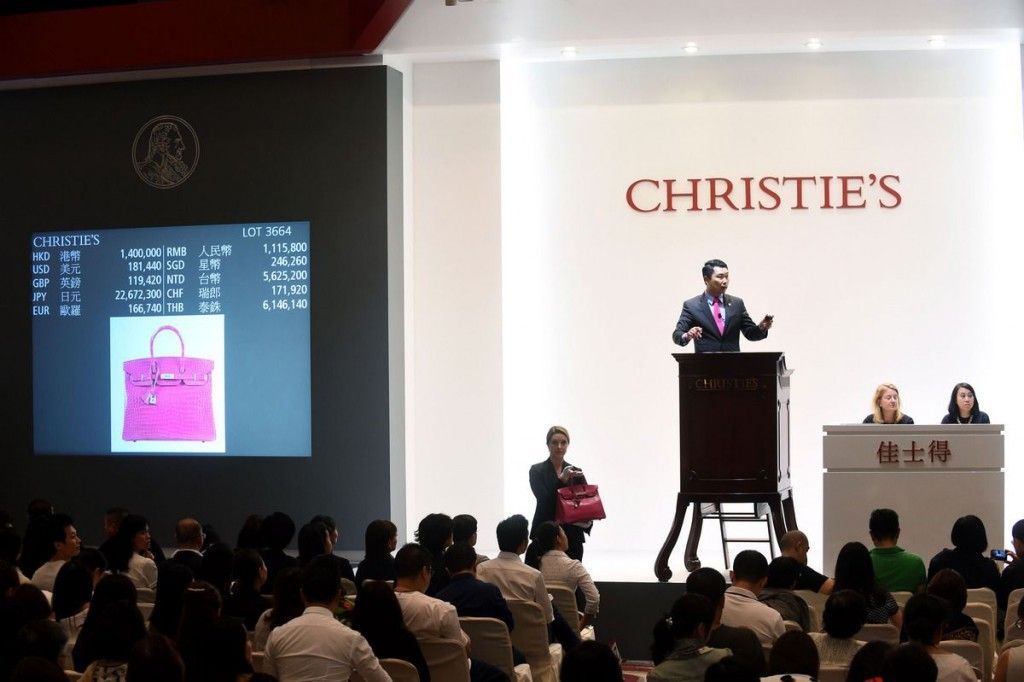 Photo credit:  Christie's Images Ltd. Via Bloomberg