Rihanna's "Dior Secret Garden IV" video campaign has finally dropped!
Holding the status of music icon and fashionista, Rihanna is now the new faces of Dior. While Rihanna is no stranger to accomplishment, her recognition as one of Dior's ambassadors is a true milestone. She is the first black woman ever to be the leading face of Dior. This is a progressive move for Dior with an even more legendary campaign. The Secret Garden video is filmed in the Versailles Palace in France. Every clip of video creates a striking visual fantasy. We follow Rihanna as she gracefully runs through the opulent, extravagant rooms of the Versailles such as the Hall of Mirrors and the Salon of the Gods.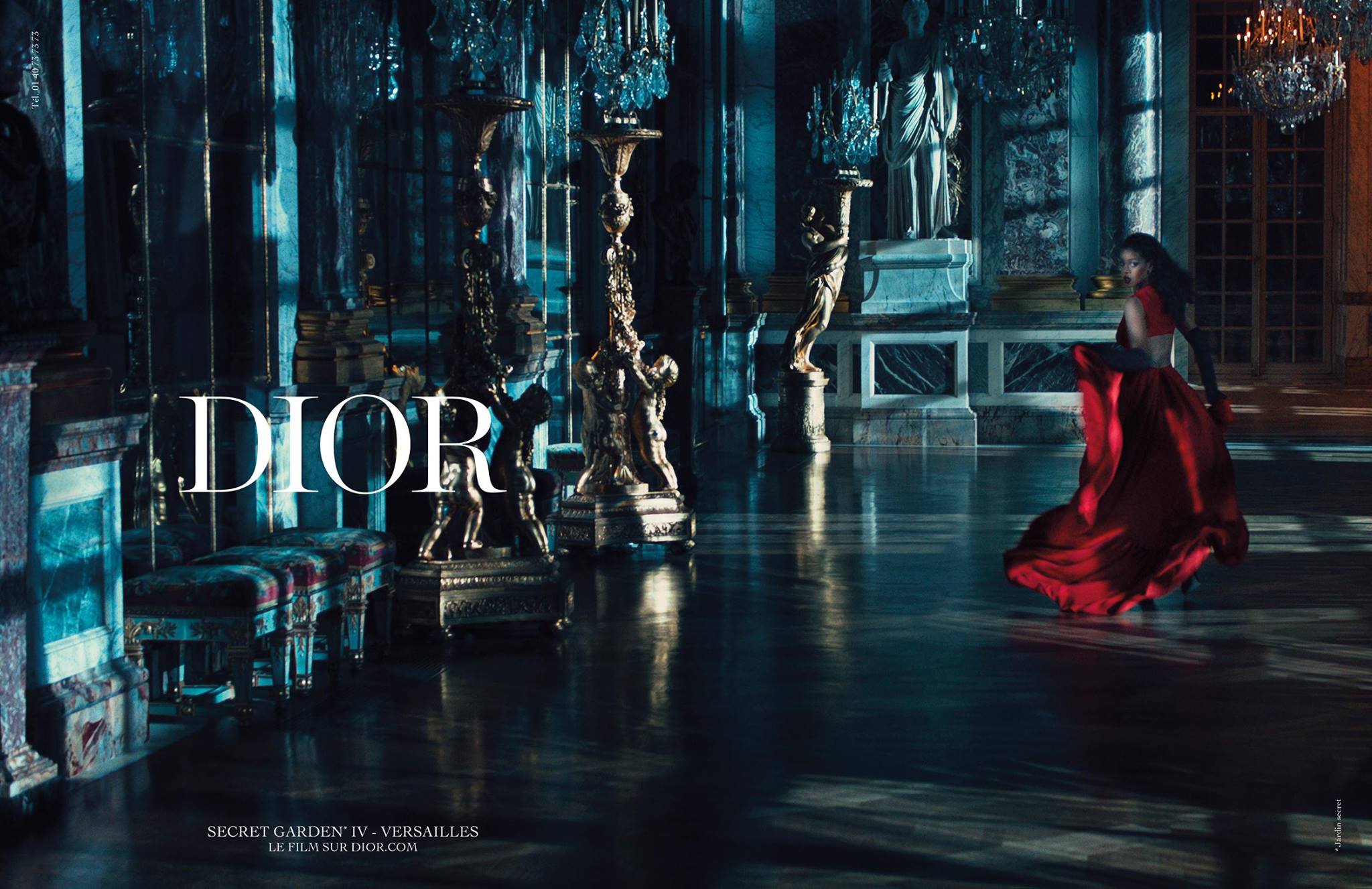 The whole film is dark, ethereal, and glamorous – which only Rihanna can pull perfectly! In one of the first scenes, Rihanna struts through Versailles in a silver sequin dress and a to die for silver, metallic perforated calfskin Diorama Flap bag. This stunning bag holds its own even in the lavish Versailles Palace. The metallic diorama is part of Dior's Fall/Winter 2015 collection. With Rihanna's approval, the Diorama is quickly become the next "it-bag".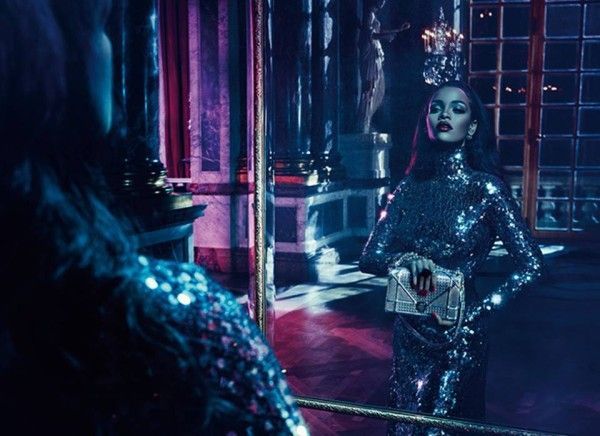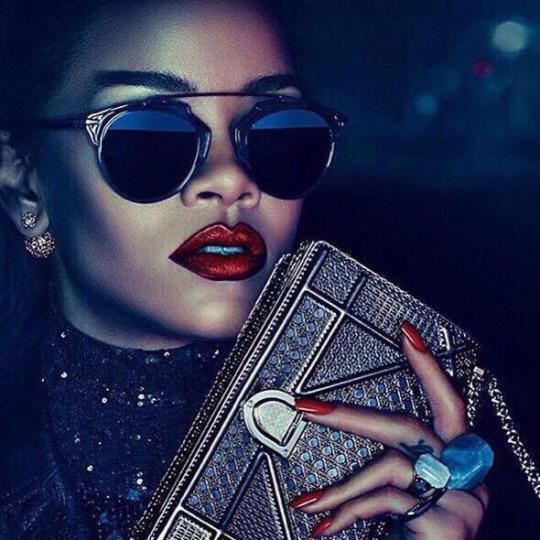 In other parts of the campaign, she's also spotted with a crossbody bag featuring exquisite floral decals. This bag is a new take on tradition with edgy, luxurious touch. Rihanna is truly a glamorous, empowered icon that helped bring Dior's vision to life. The video is dark and sexy, yet still dreamy and ethereal. The bags are works of art in themselves with a jewel-like, futuristic quality in conventional silhouettes.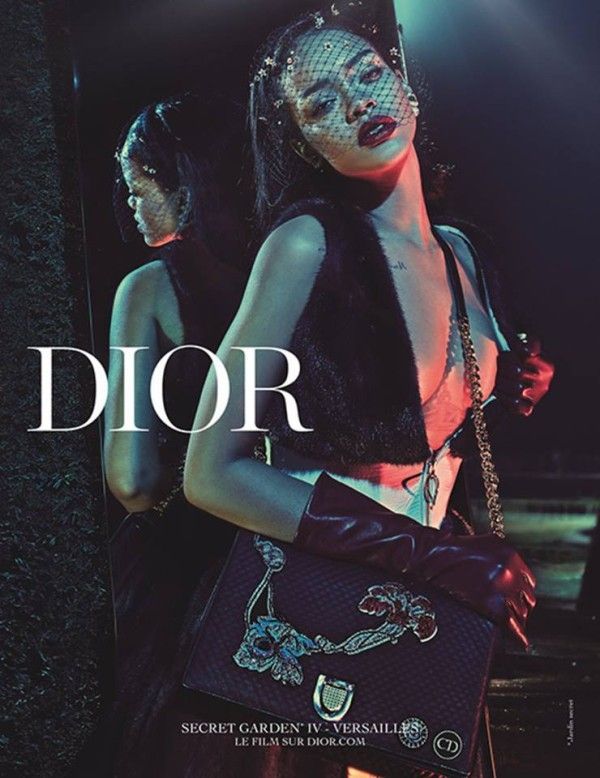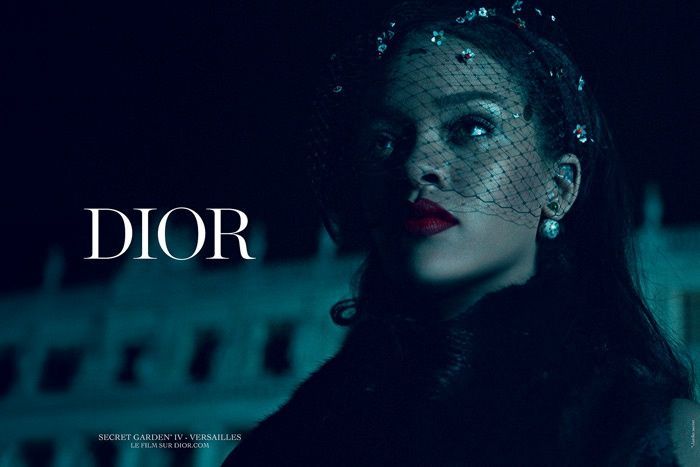 PurseBop loves Riri because she's bold, edgy, and defines the feminine mystique. Her face is moving Dior in an exciting direction, and we can't wait to see what other handbags Dior will feature in this collection. Watch the full enchanting, dreamy secret garden video below!
Love PurseBop
XO
Dior Secret Garden VI featuring Rihanna - Versailles