Louis Vuitton always plays it well with the classics. Think of any timeless bag shape, and LV takes it to a new level of modern freshness (ode to the Dora Tote Bag!).
Louis Vuitton may have just done it again with one of their latest bags from the Fall/Winter 2015 collection. Let's take a closer look at the Louis Vuitton Garance Bag…
The Garance bag encompasses everything Louis Vuitton strives for: practical modernity, homage to heritage, and pure sophistication. The Garance bag has a structured, duffle bag like silhouette, which has been a very popular trend this fall. The Garance has a luxe feel and is made of smooth calf leather, but has all the functionality of a reliable everyday bag. Featuring a double zip closure, removable zippered pocket, and detachable strap, you can easily tote the Garance around on the go with no fear. The bag also features two top handles that add to its elegant, ladylike feel.
What gives the Garance its unique LV flair are the flower-shaped handle mounts that allude to the iconic monogram motif. The Garance also features other details honoring Louis Vuitton's history as a malletier such as the metal corners and buckles. It is available in black, red, and off-white via Louis Vuitton starting at $4,300.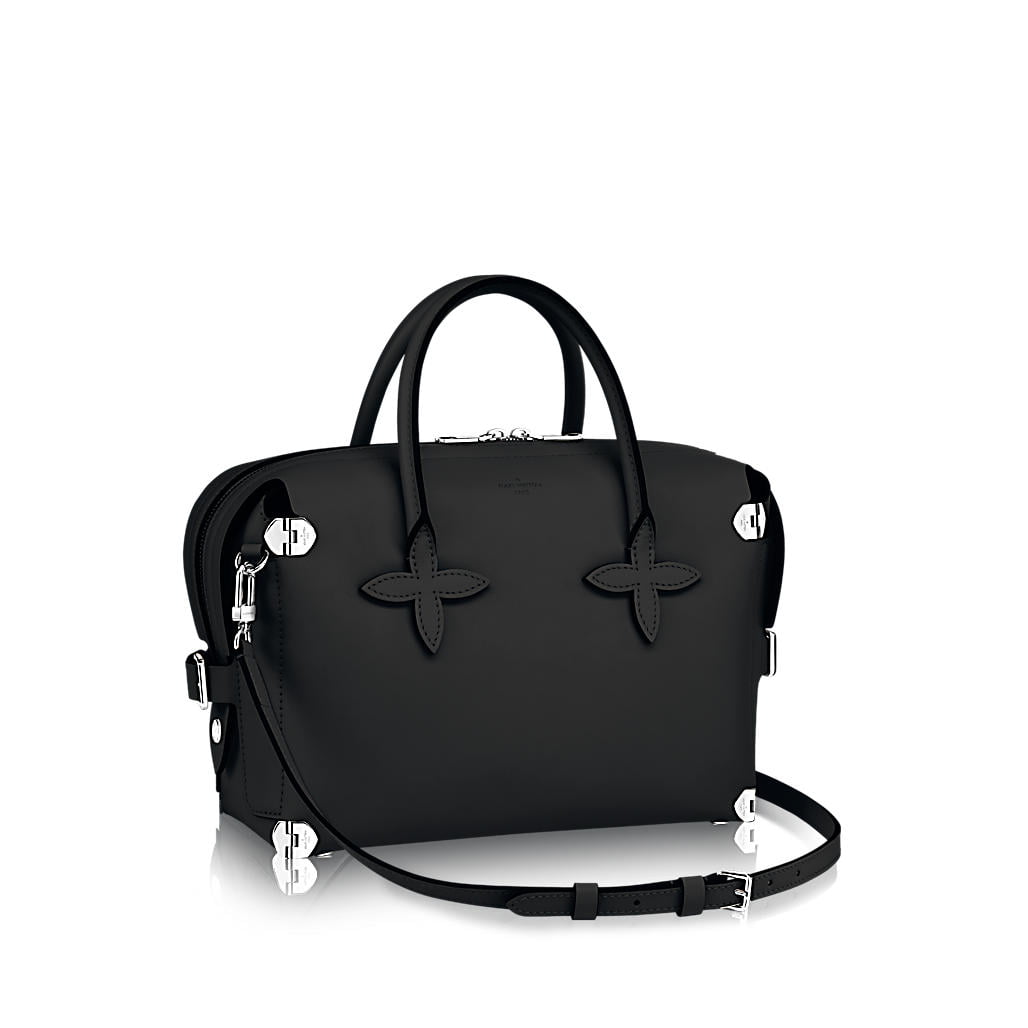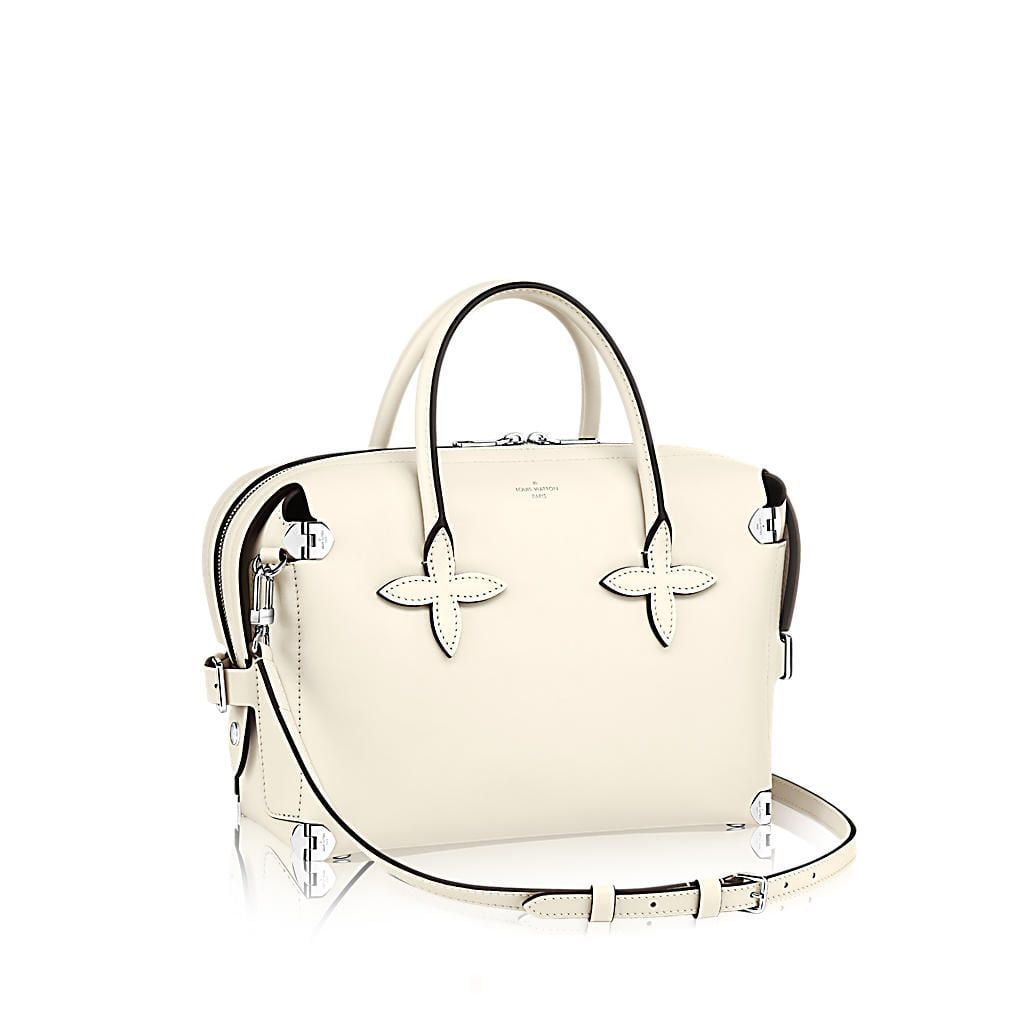 With the Garance bag, LV went "smart and sophisticated". Do you agree? Is it calling your name this season?
Love PurseBop
XO
Updated: May 18th, 2017