New Bag on the Hermes Front!
Hermes is a brand that has always perfectly balanced classic heritage and innovation. New designs, especially for bags, are not introduced very often, but when they come about they are truly masterpieces. Hermes has recently graced us with a new "masterpiece" called the Hermes Virevolte Bag.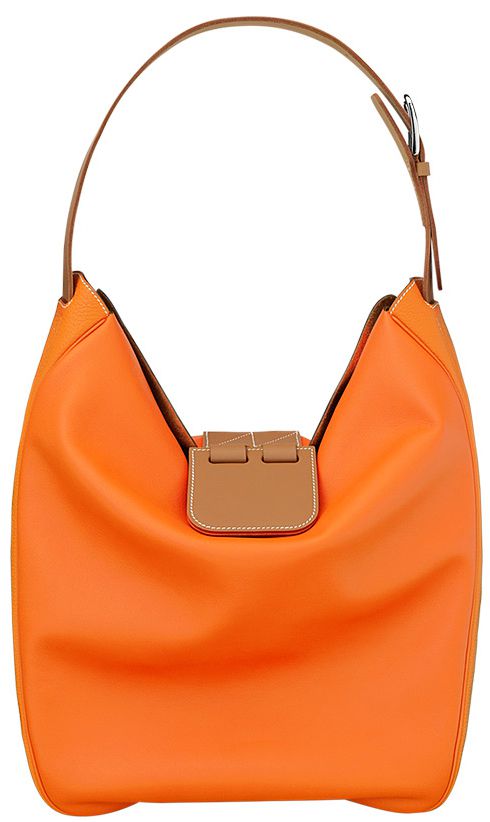 The Virevolte Bag was a part of the Spring Summer 2015 collection, and features a totally fresh design and structure. The bag in itself is kind of a contradiction. While it appears moderately slouchy, the bag actually does have some rigidity and holds it shape because it is made from Swift Calfskin and Clemence Bull Calfskin leathers.
Another feature that makes this bag pop is the counterweight fastening mechanism on the top. The fastening mechanism is made from natural hunter cowhide, and is both functional and decorative as it weighs down the top of the bag and secures the inside compartment. Inside the bag, there is one large pocket inside, but the deep shape of the bag and adequate dimensions (29 x 42.5 x 14.5 cm) provide lots of room to tote around your favorite items.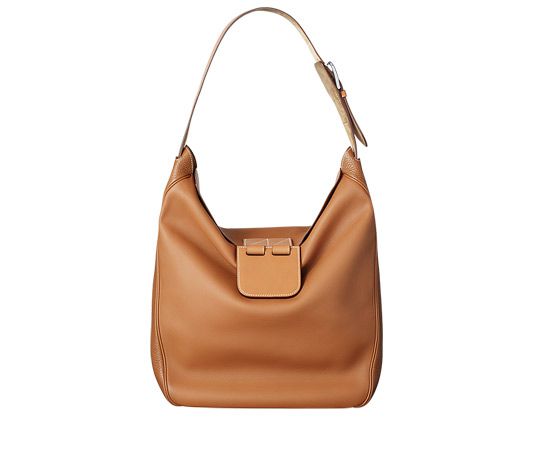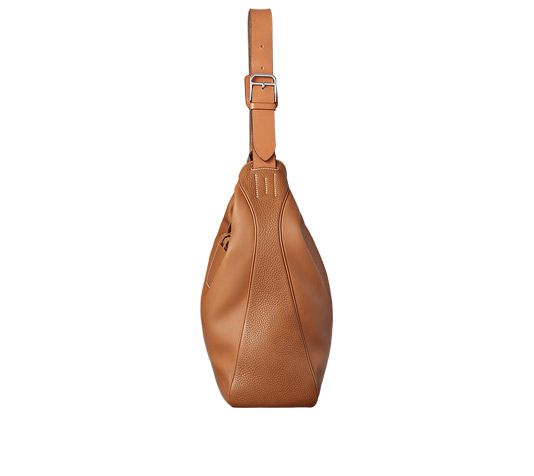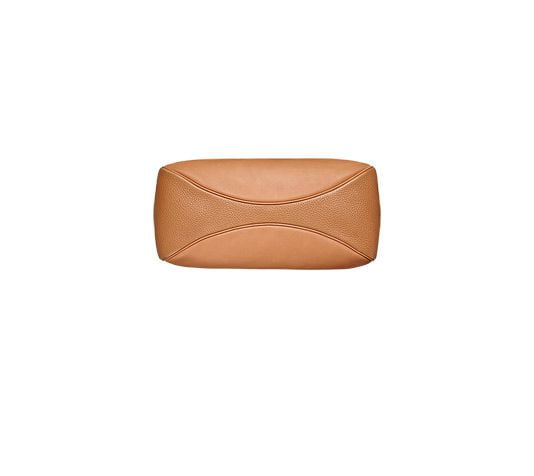 The slight slouch in the leather makes it easy to carry because the bag can more easily mold and adjust to your body. The bag also comes with an adjustable shoulder strap, so you can customize the length to fit your preference and look. The bags slouchy structure gives it casual look, but the fastening mechanism gives it an elegant flair. The Virevolte retails for $5850 USD and €3750 euro.
Could the Virevolte bag be your next Hermes favorite?
Love PurseBop
XO