Hermes made a variety of bag charms, and the most popular one is definitely the rodeo bag charm, which is shaped after a toy horse. These little horsey are made with a type of leather called Venus de Milo, which we commonly called Milo lambskin. This leather type is smooth, slightly glossy, and extremely supple — it is originally used for their gloves.
Hermès issued approximately 89 different color combos for rodeos (including the 7+1 for SS2021) ever since their first appearance in 2005. These rodeos charms can be categorized into a few different subtypes according to the product codes used by Hermes:
1. The most common tri-colored one – this group also includes the single-coloured options like the so-black, bleu zanzibar, and the latest one in rose mexico
2. The quadruple colored one with different color on the main body, mane, saddle, and strap
3. Those with same color on the saddle and mane, but different color on the body and strap
4. Those with real horse hair
5. Those with malachite color on the body/mane/saddle & strap
6. The 6-colored bi-surfaced one
7. The two rodeos with plongé leather instead of milo lambskin
8. The recently issued rodeo touch with matte Mississippiensis alligator on the saddle
No matter which subtypes a rodeo belongs to, each of them can come in 3 different sizes so you can pair them up proportionately with your size 25/30/35 bags:
1. PM size, measures 9.7 cm by 7.8 cm
2. MM size, measures 12.7 cm by 10.5 cm
3. GM size, measures 13.3 cm by 11.1 cm
So taking the most common tri-colored one as an example, their product code starts with H064, which is followed by a 3-digit code that corresponds to the size:
– 929 stands for PM size
– 930 stands for MM size
– 931 stands for GM size
Thereafter, it always comes with the two alphabets "CA" (which represents a leather product without any hardware), and then another two alphabets representing the color code of that specific rodeo.
As you can imagine, H064929CAAA would be the product code for the first ever PM size rodeo that Hermès issued. This rodeo is the "brother" of all rodeos and it is in bleu de malte/rubis/fauve. Below please find a complete list of all tri-colored rodeos issued by Hermès so far )…
As you can tell from the rest of the pics, I spotted every single one on their official Hermes website throughout these years! So even though it might be difficult to get an offer from our local store, we can always find this bag charms on their website! So good luck hunting these babies down.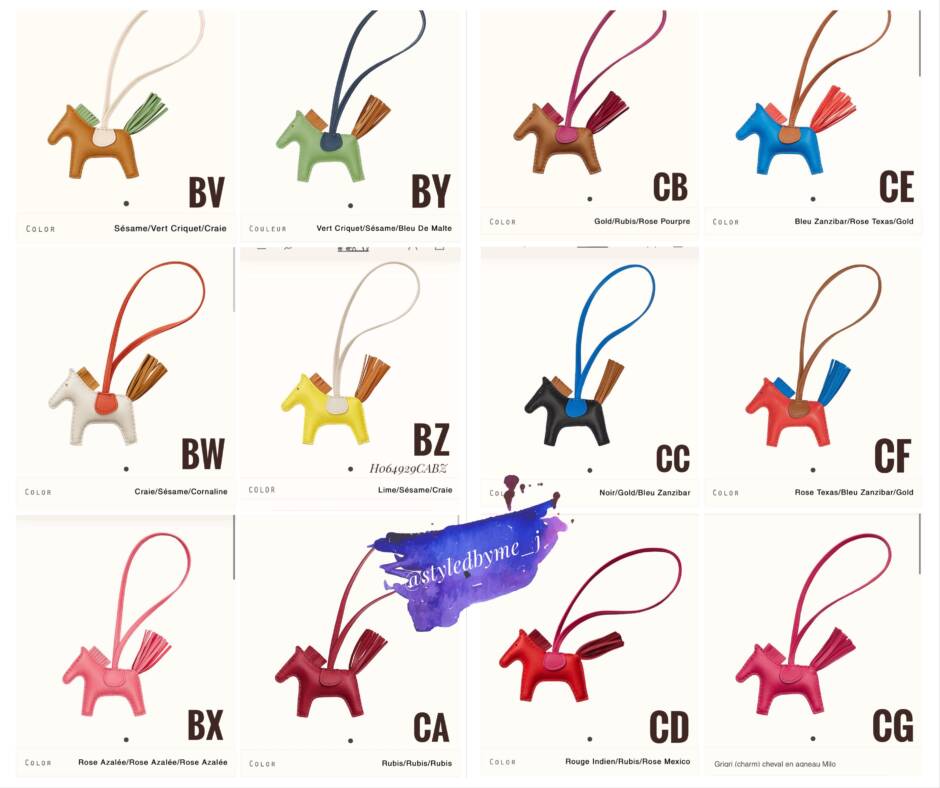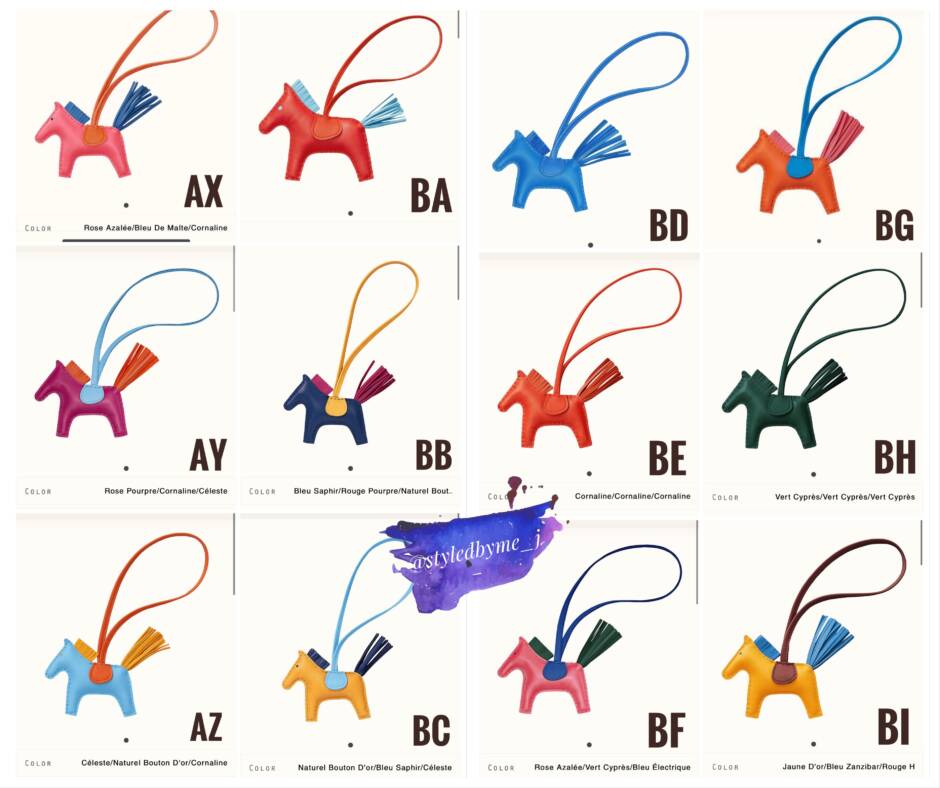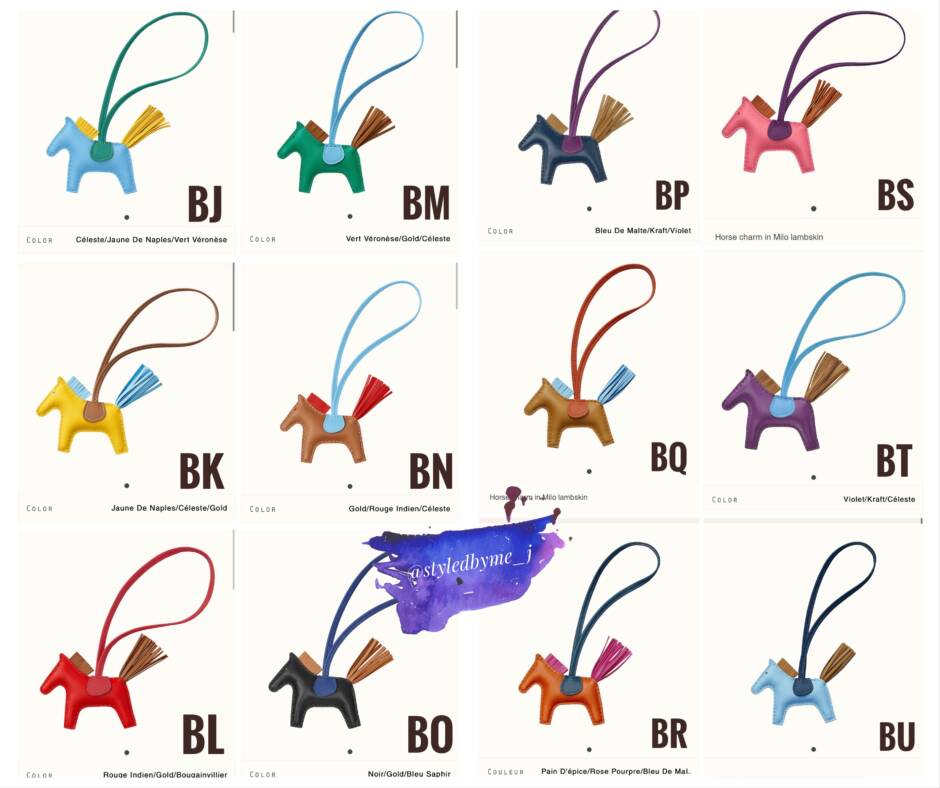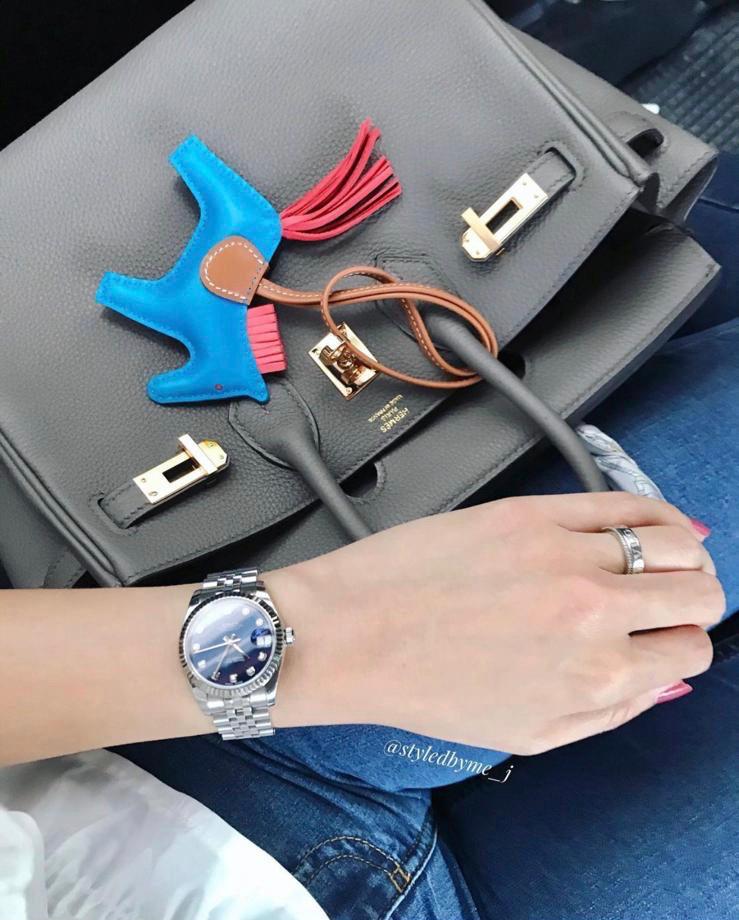 Updated: December 5th, 2020