It's no secret that PurseBop simply adores René Caovilla… (remember those blingy boots from a few winters ago?)
Well, we're excited to give you a peek at one of the brand's new designs for Fall/Winter 2018. The stunning stilettos—naturally, with a hint of bling—stood out to PurseBop from the moment she laid eyes on them. Perhaps you'll see why; take a look for yourself at the Galaxia sandals: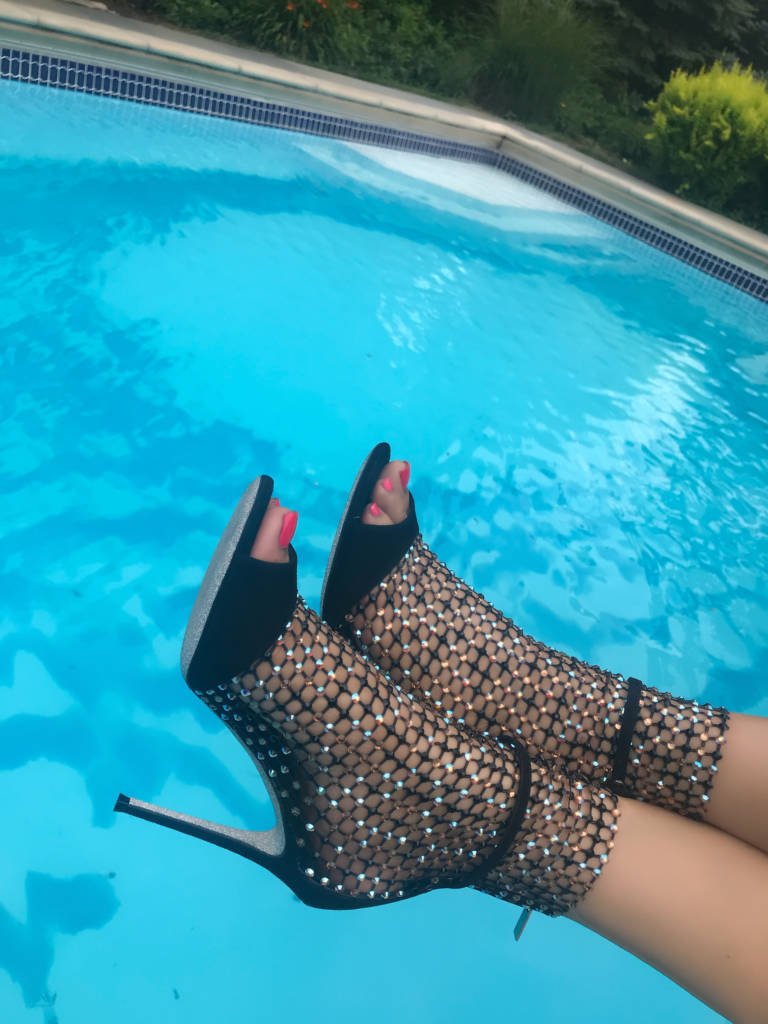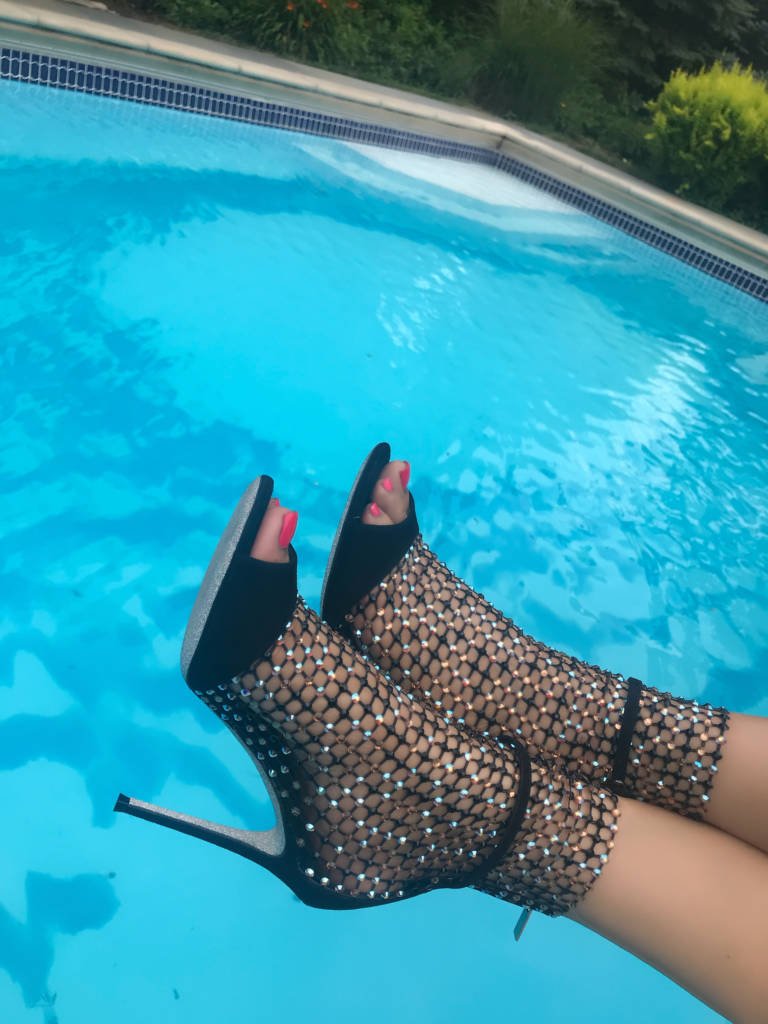 We must admit—they pair perfectly with PurseBop's Chanel Eve on the Moon minaudière. Just look at the two together, playing off one another's black and iridescent tones…an iconic luxury duo.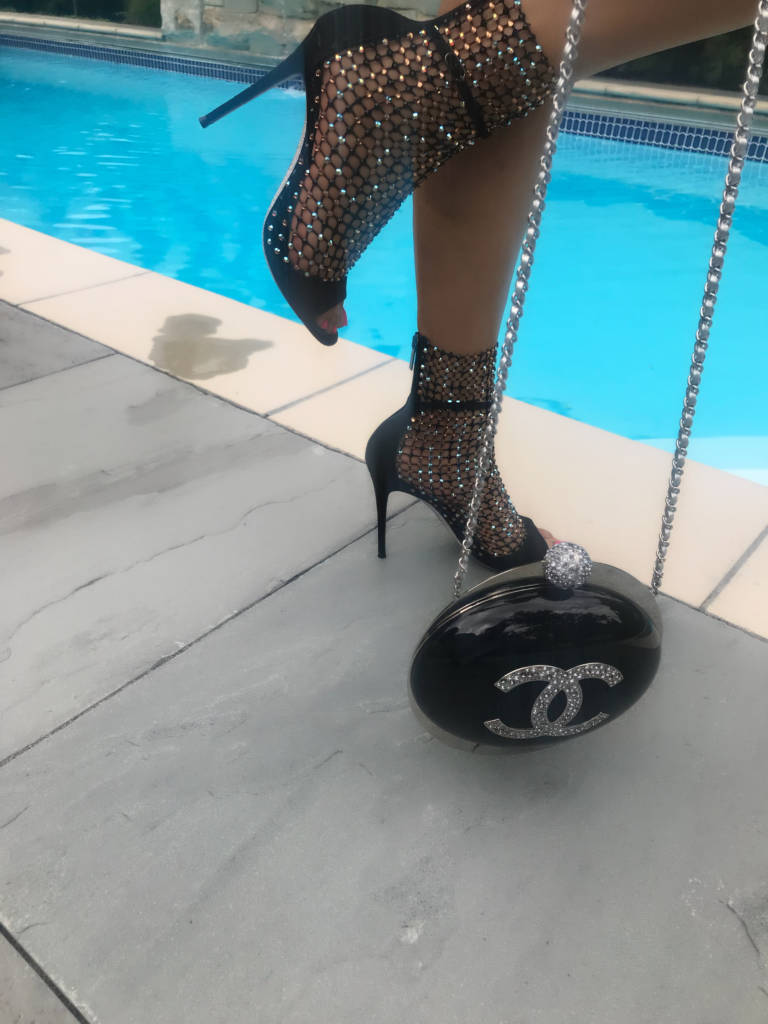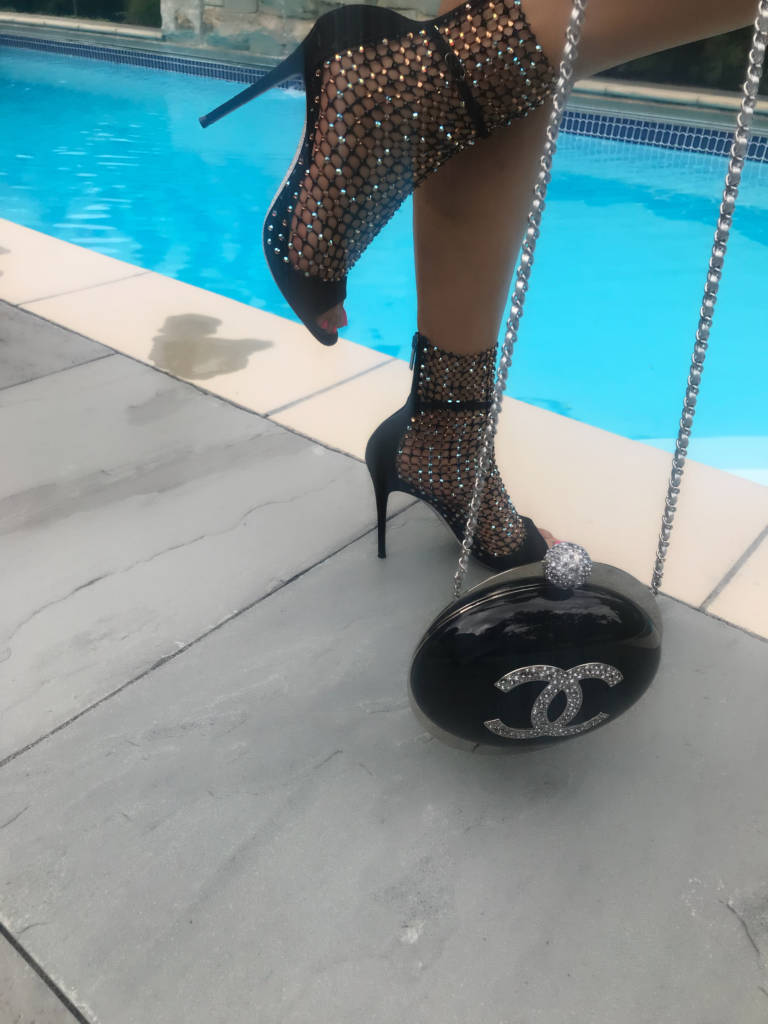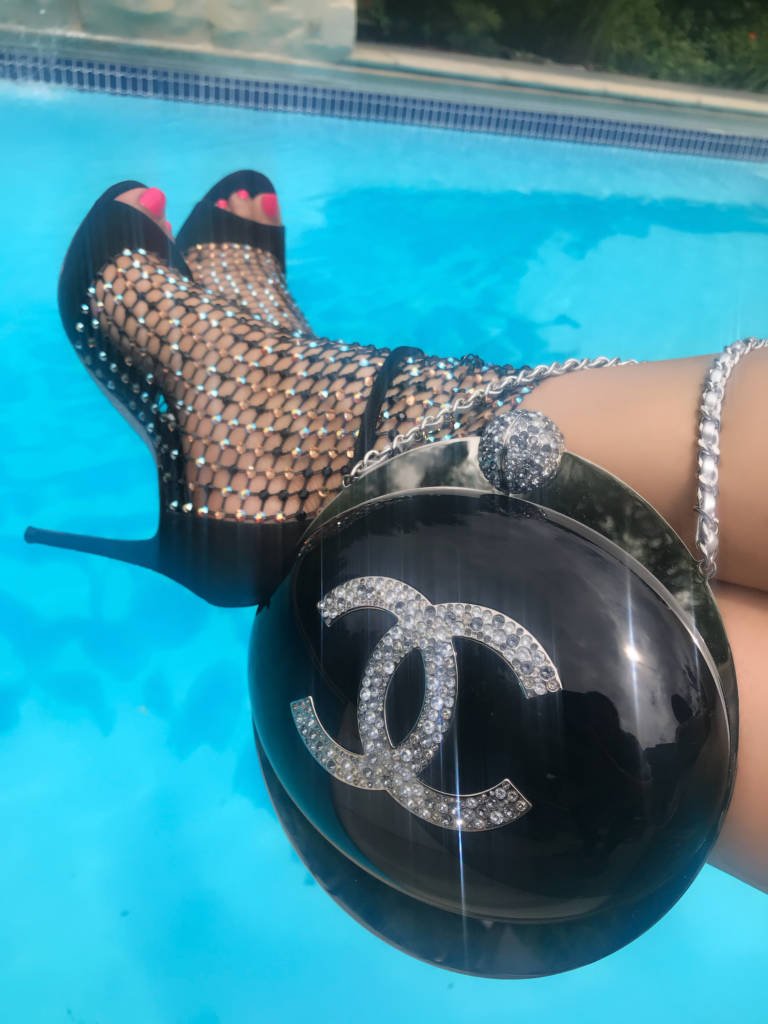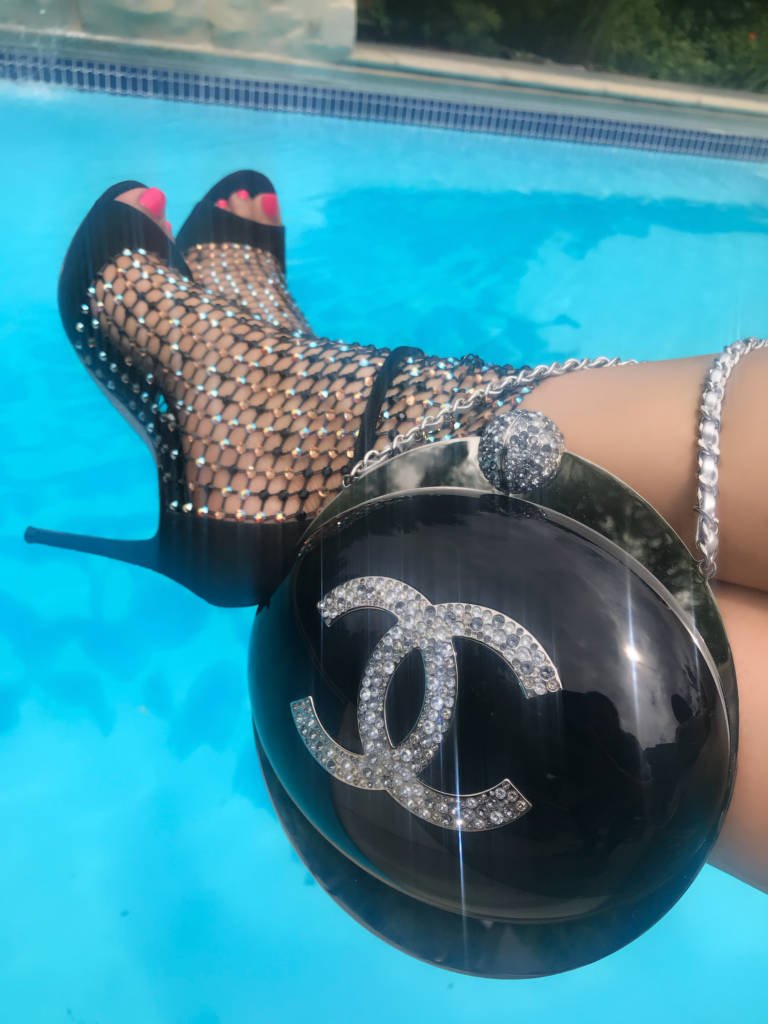 And now, the shoes in all their detailed glory: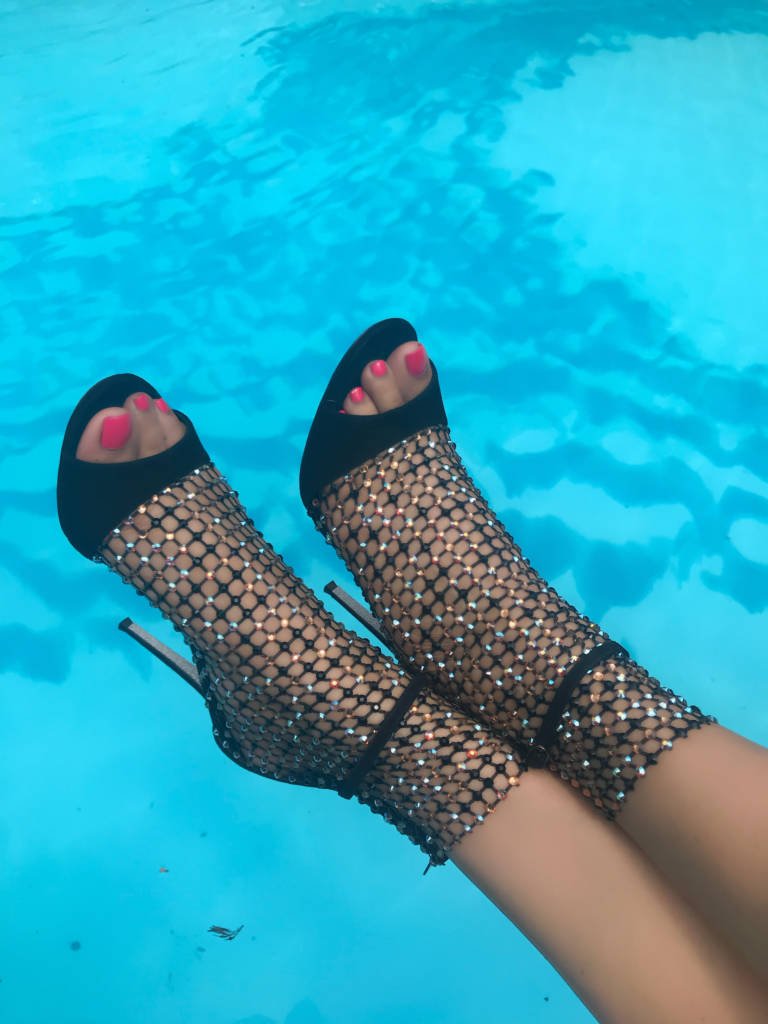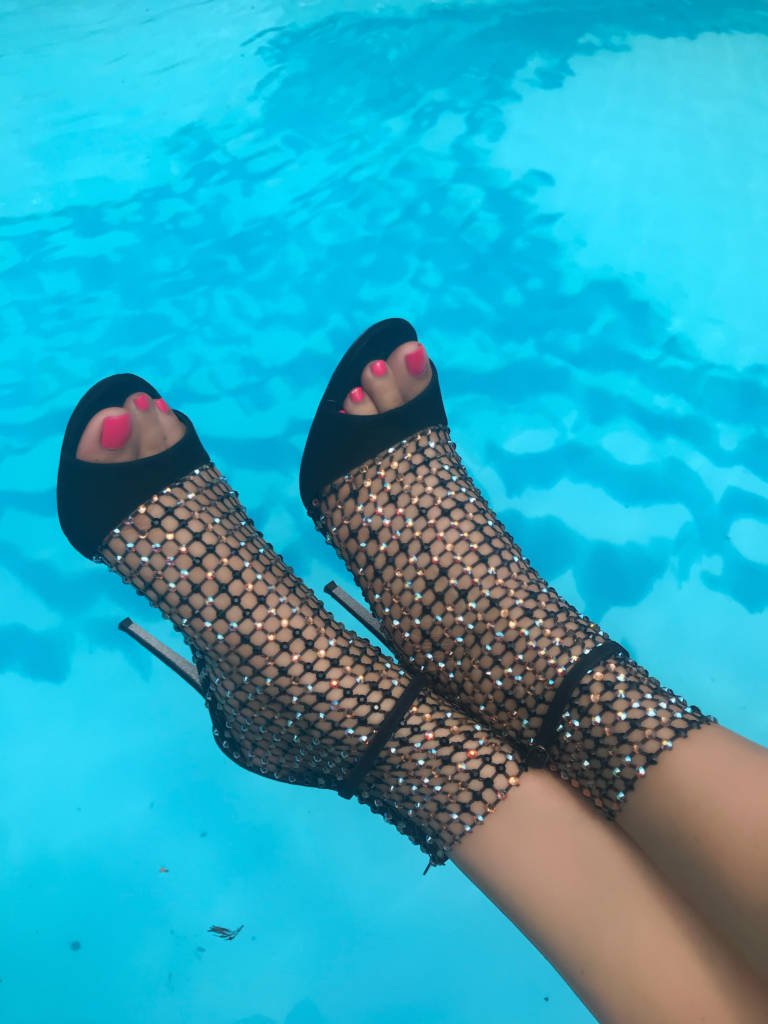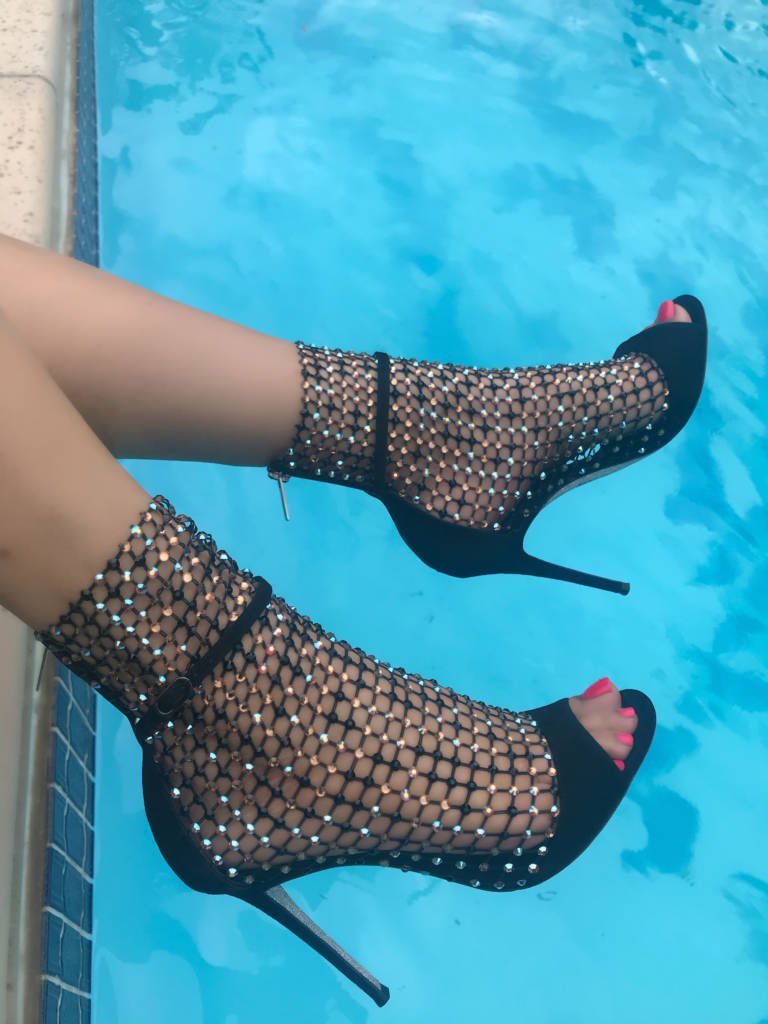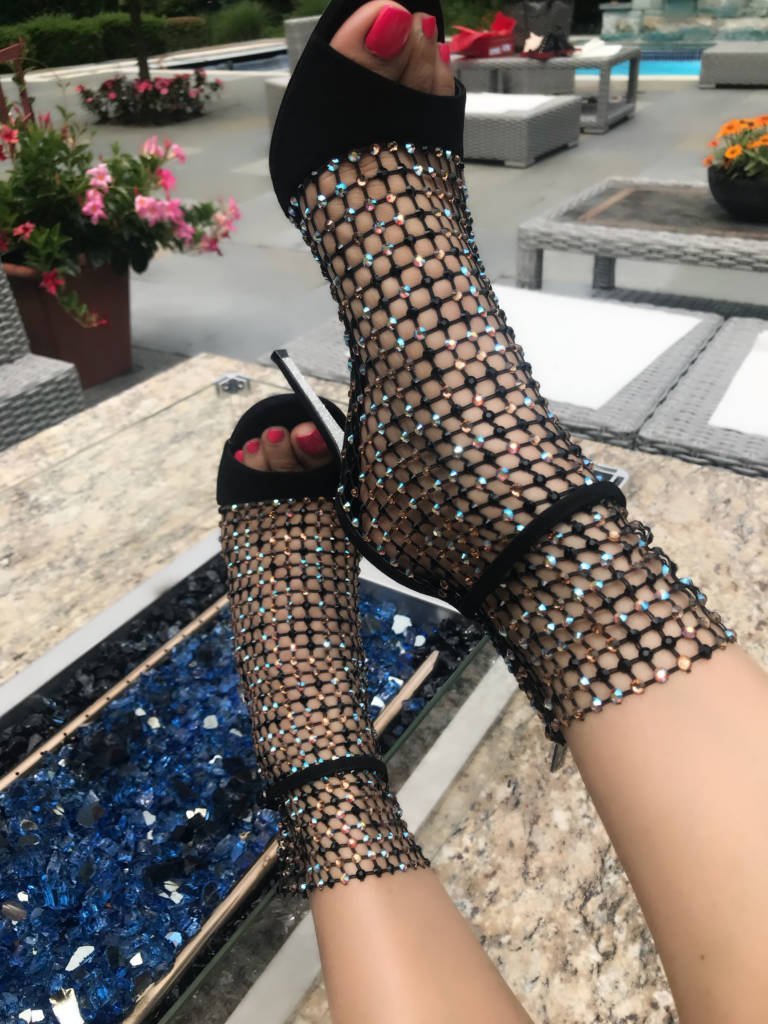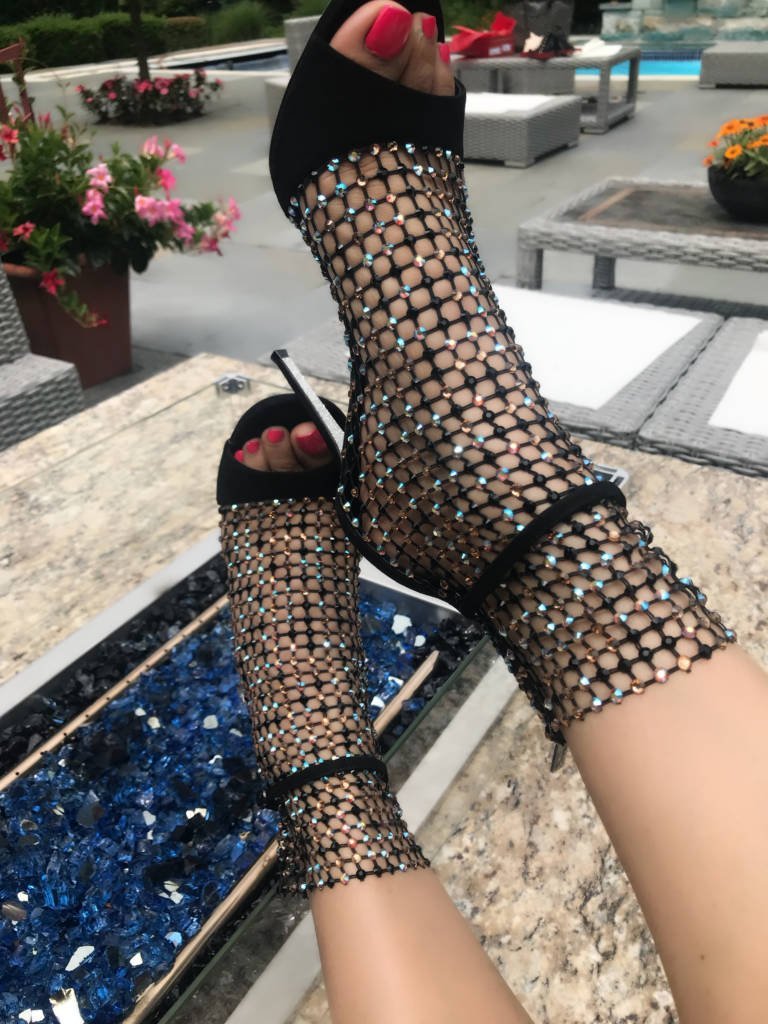 The caging is delicate and yet powerful, evoking armor and strength. Refinement is not sacrificed in this artful combination!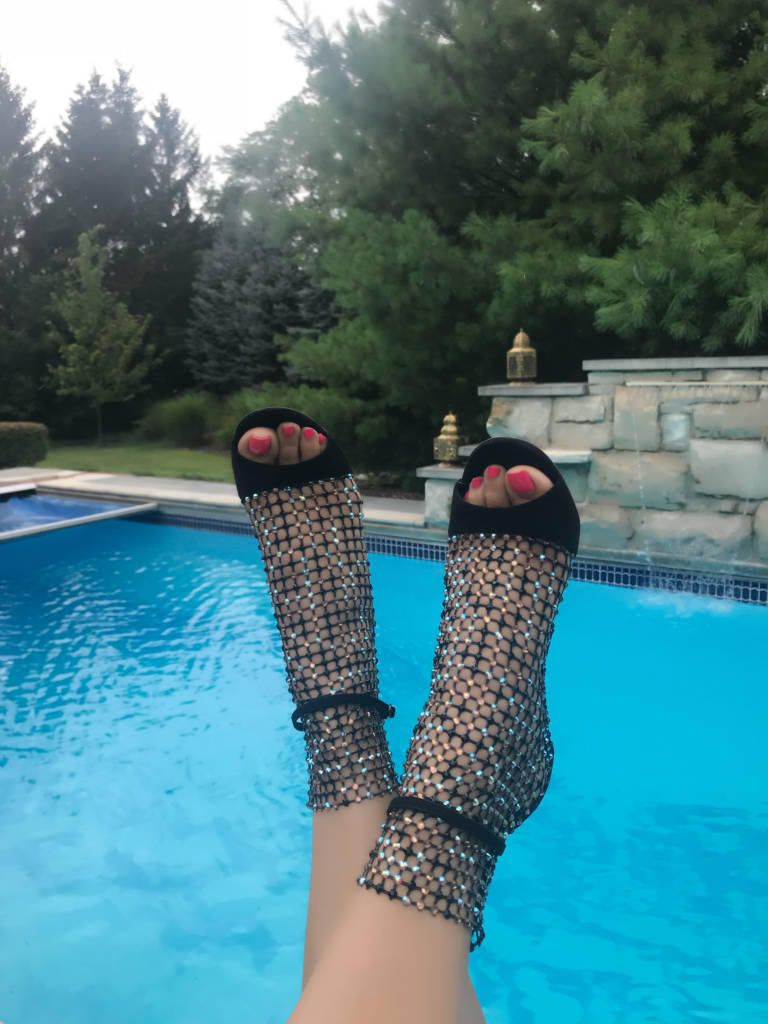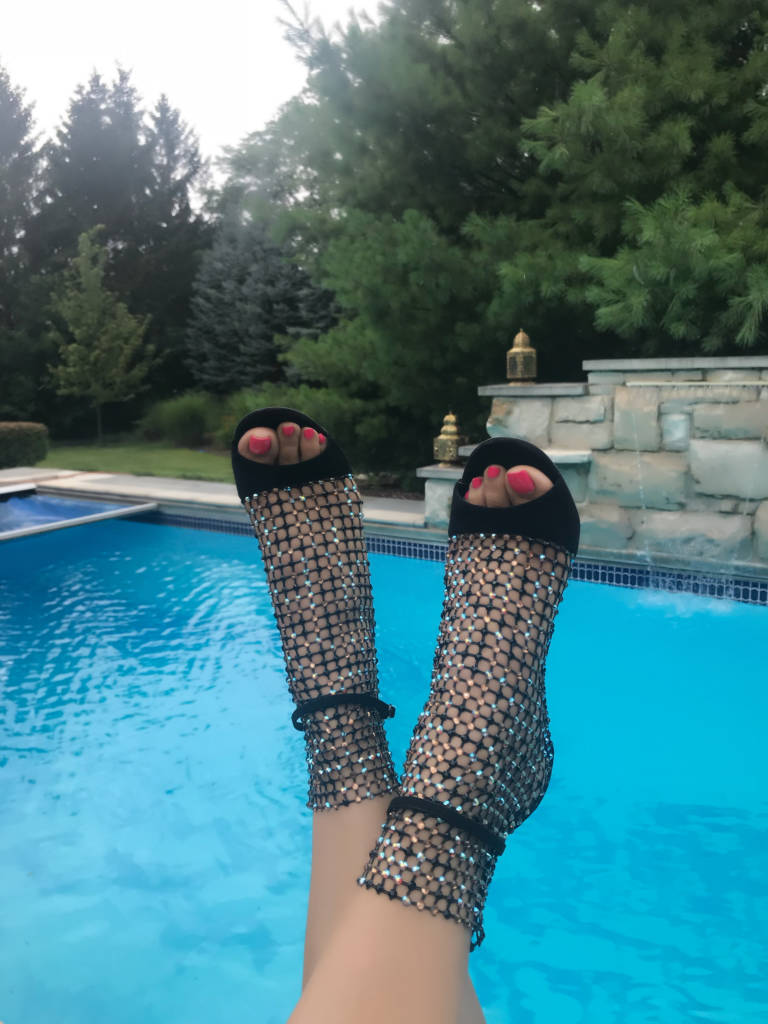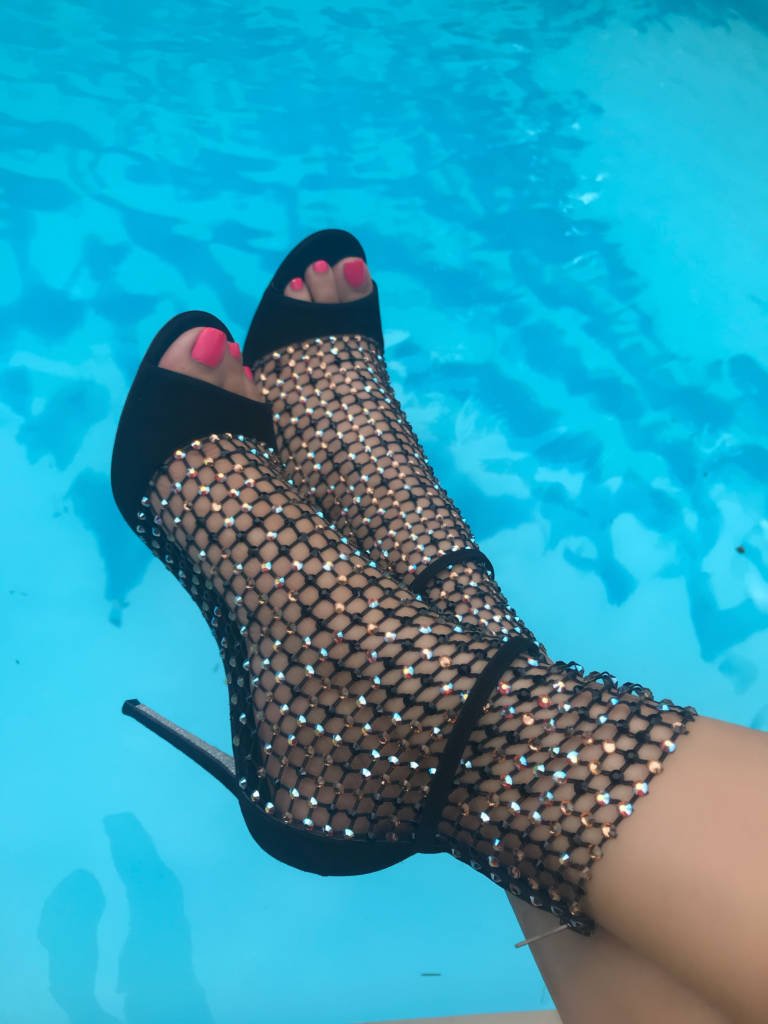 Are you swooning over these refined heels as well? Tell us below if you too have René Caovilla fever!
Read related articles:
The Blingy Boot: Rene Caovilla
Love, PurseBop
XO