There is excitement and then there EXCITEMENT, and this journey began in the glass cases at the Hermès mothership in Paris during my April visit.
Let me set the scene with a quick paragraph from chapter one…
One theme was overwhelmingly evident…birds: tons of birdies in so many vivid colors and shapes. I saw Vert Vertigo ostrich, Rouge Vif ostrich, a deep but bright blue ostrich… I saw Kelly 25's, 28's, so many pochettes all lining the glass cases in ostrich… there was one very pretty one in Parchment too. There were wallets, both Constance and Bearn in ostrich… it was like there was an Hermès ostrich convention…my eyes were scanning the display shelves all while making mental notes to review later- until my heart stopped, and my feet were glued completely still… what was in front of me in the case was an ostrich Birkin 30 in Rose Pourpre. My eyes were fixated, I was completely mesmerized.
The mysterious and  magical sealed box made it from Paris to DC, then was hand carried home to Chicago and left to sit for months (under my bed) till my birthday.
What follows is a picture story of my unboxing.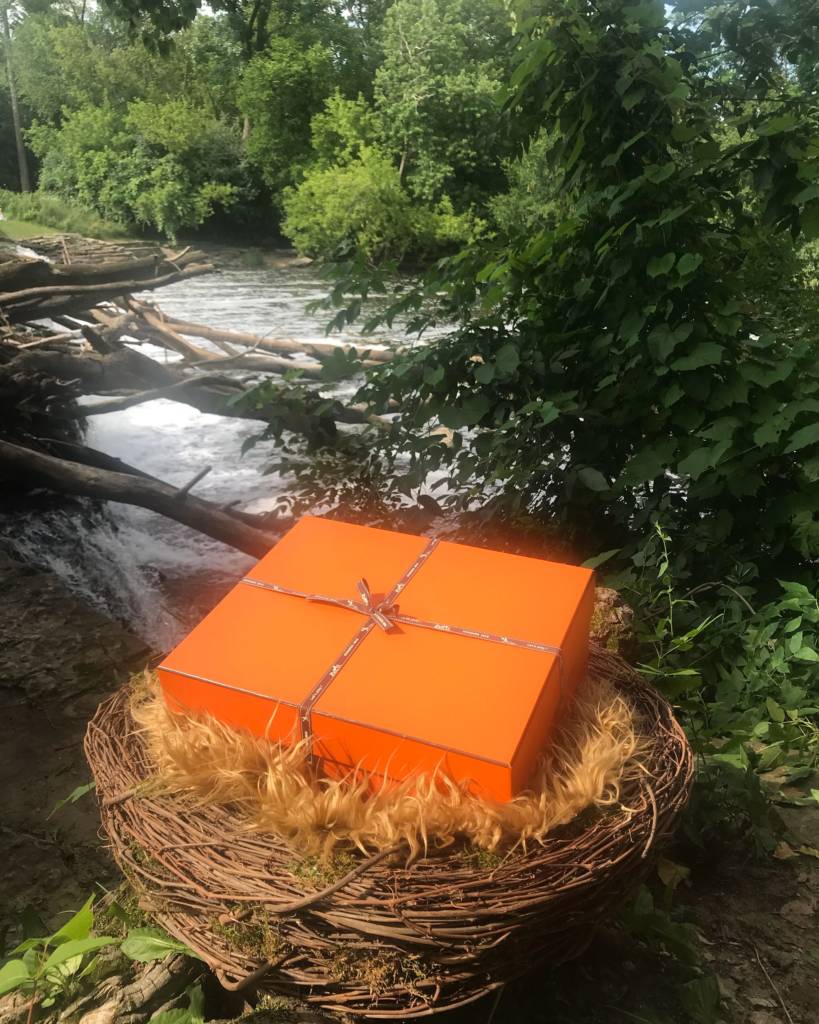 The Birthday Morning
Mr. PurseBop took me for a very early stroll through the forest preserve. All seemed perfectly normal this Friday morning except for this birds nest perched near the bridge around the bend near the waterfall. What followed were squeals of delight and an exuberant happy dance.
It was all such a sweet blur… a paralyzing moment of handbag bliss…the unveiling: that gentle sound of silk papers agains the rapid sound of the gushing waters… I was razor focused on the heavy brown ropes of the herringbone dustbag that hold us from the first glimpse of the leather, then the handles. I was mesmerized, totally speechless. I quite honestly don't remember anyone or anything else in that space for those brief and beautiful moments…
She was magnificent, she was ostrich and she was a vibrant cheerful shade of pink called rose pourpre.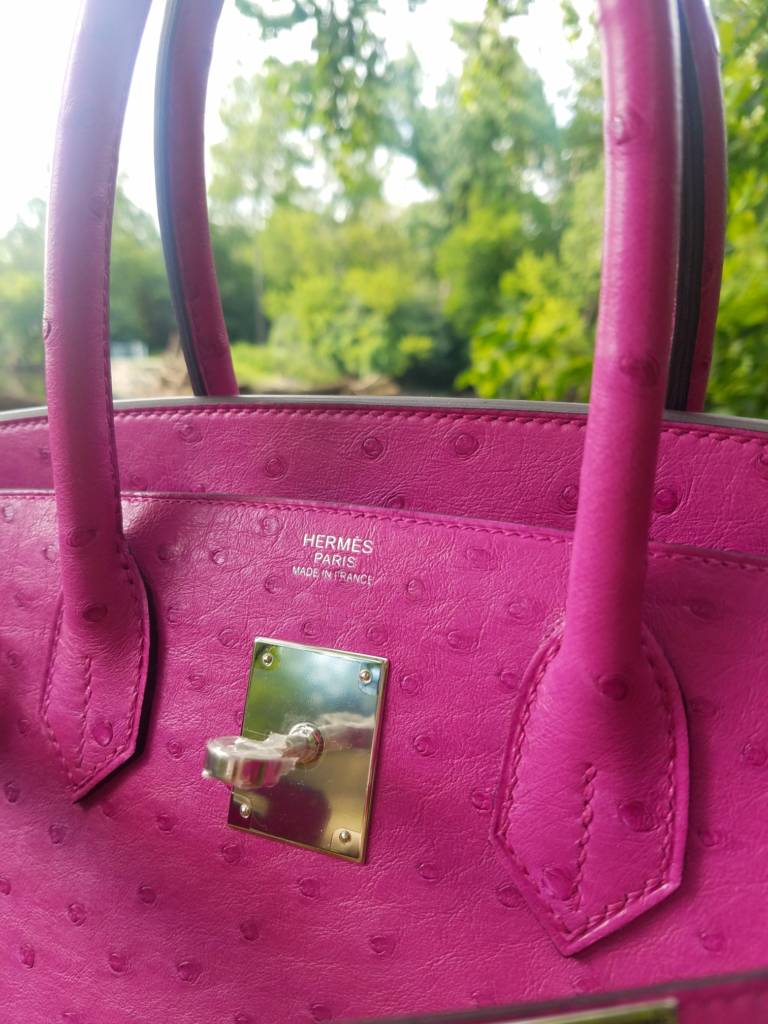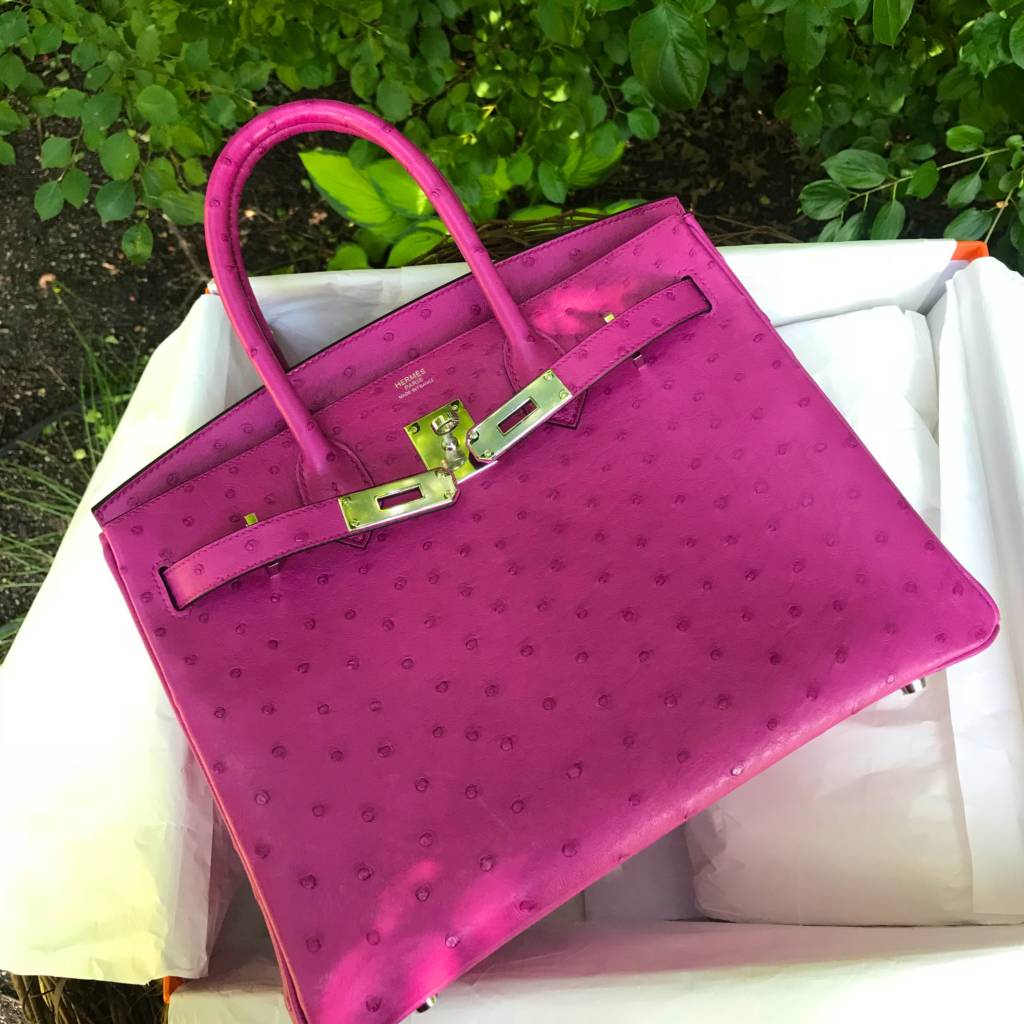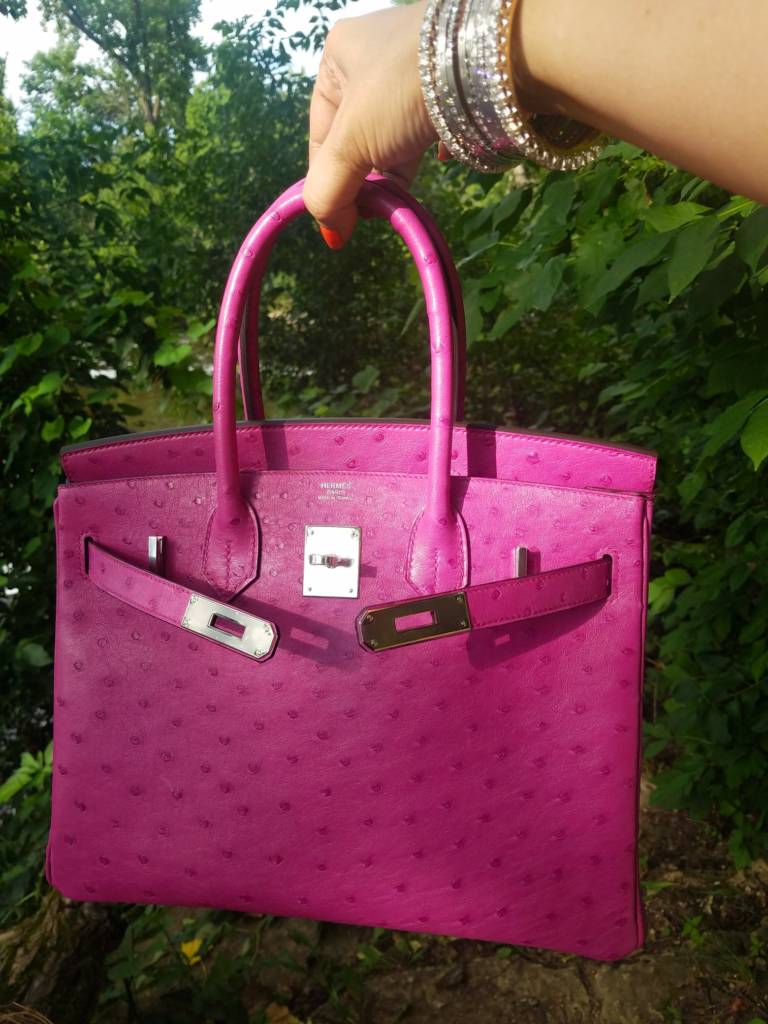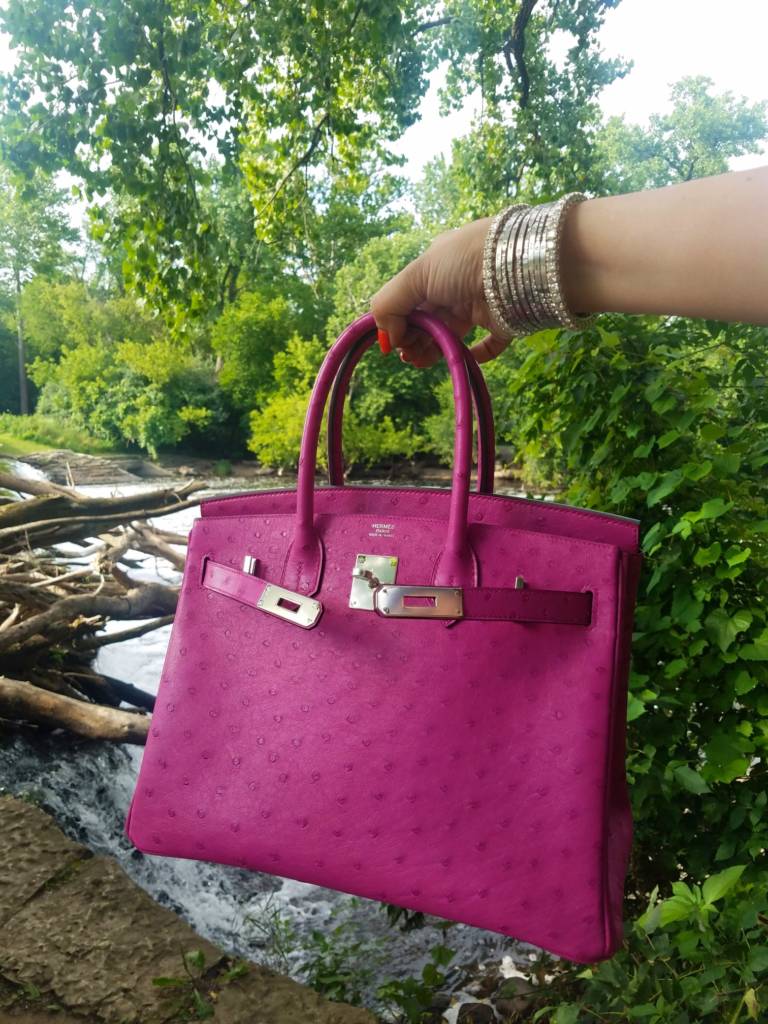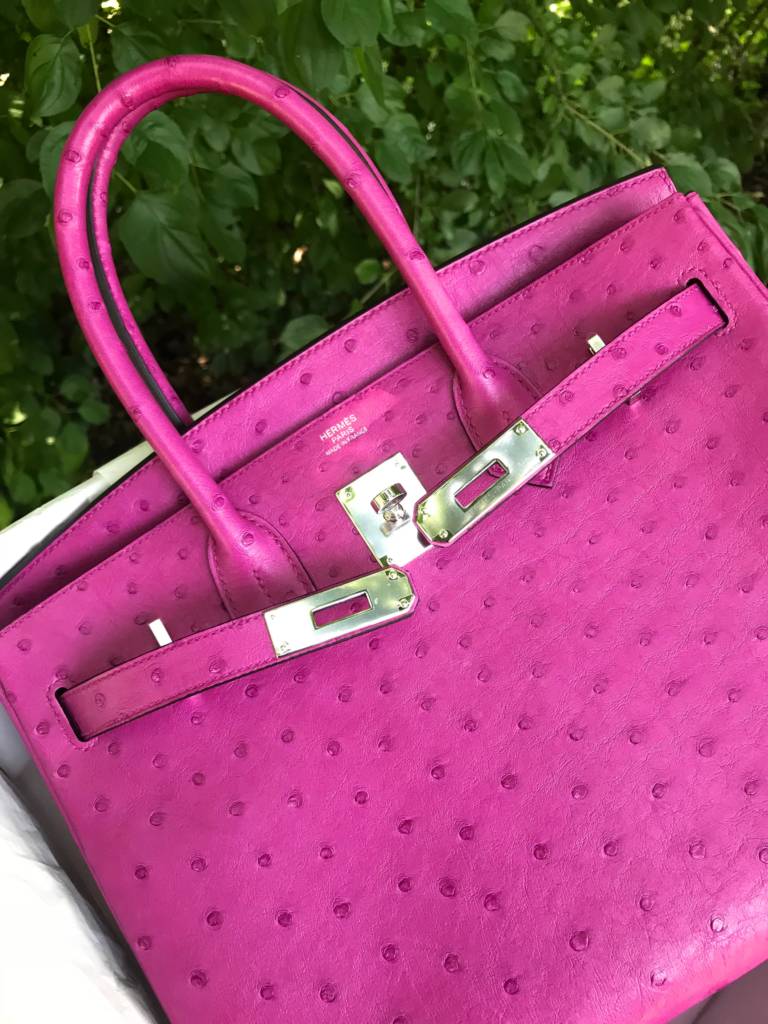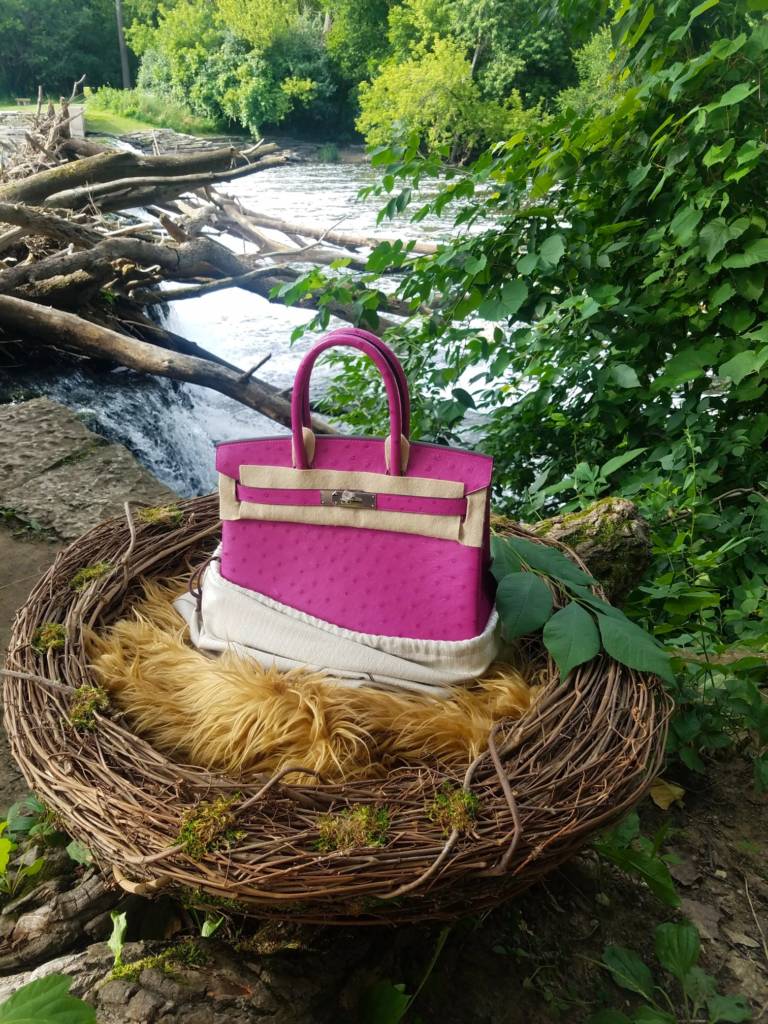 Photos to Document the Paris Moments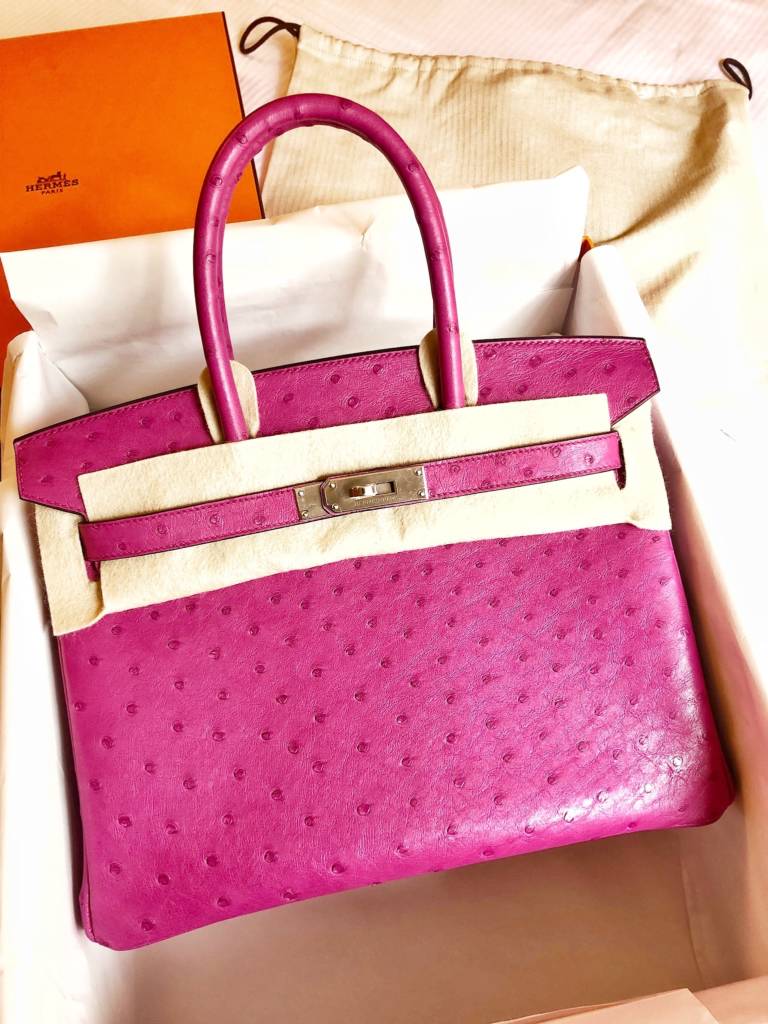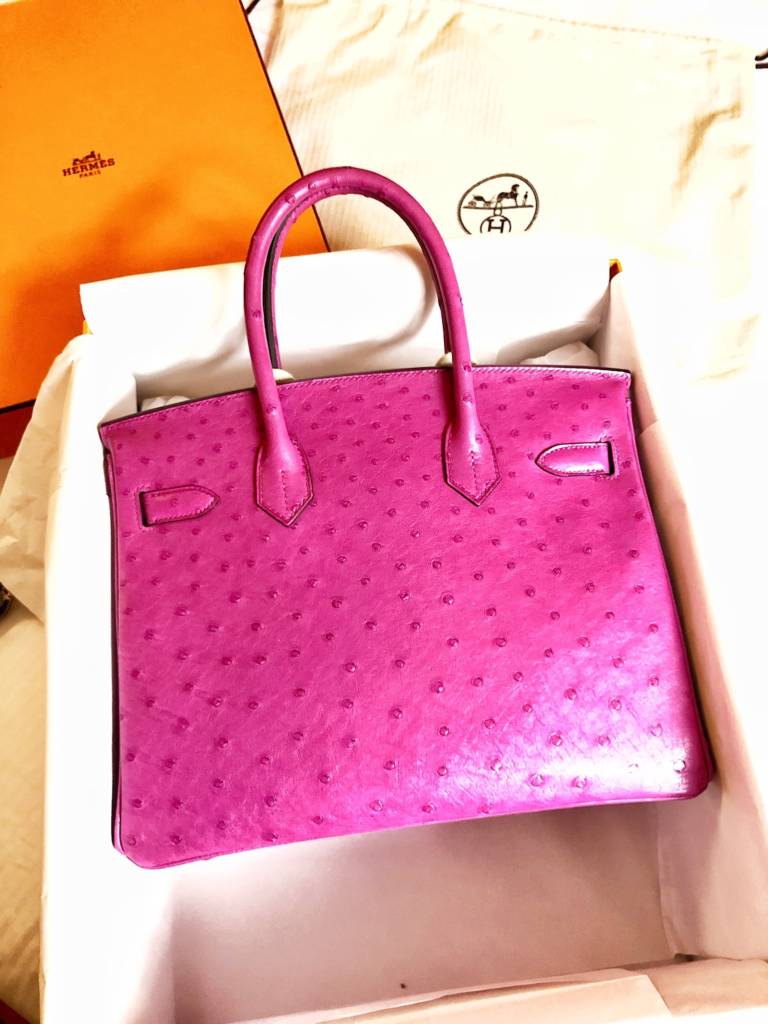 I'll share more details in the coming days, but as promised delivered the reveal, at least, LOL.
I would like to thank the hundreds of you that left warm and  loving birthday wishes @pursebop. I truly am humbled and blessed with your love and support.
Love your PurseBop
XO