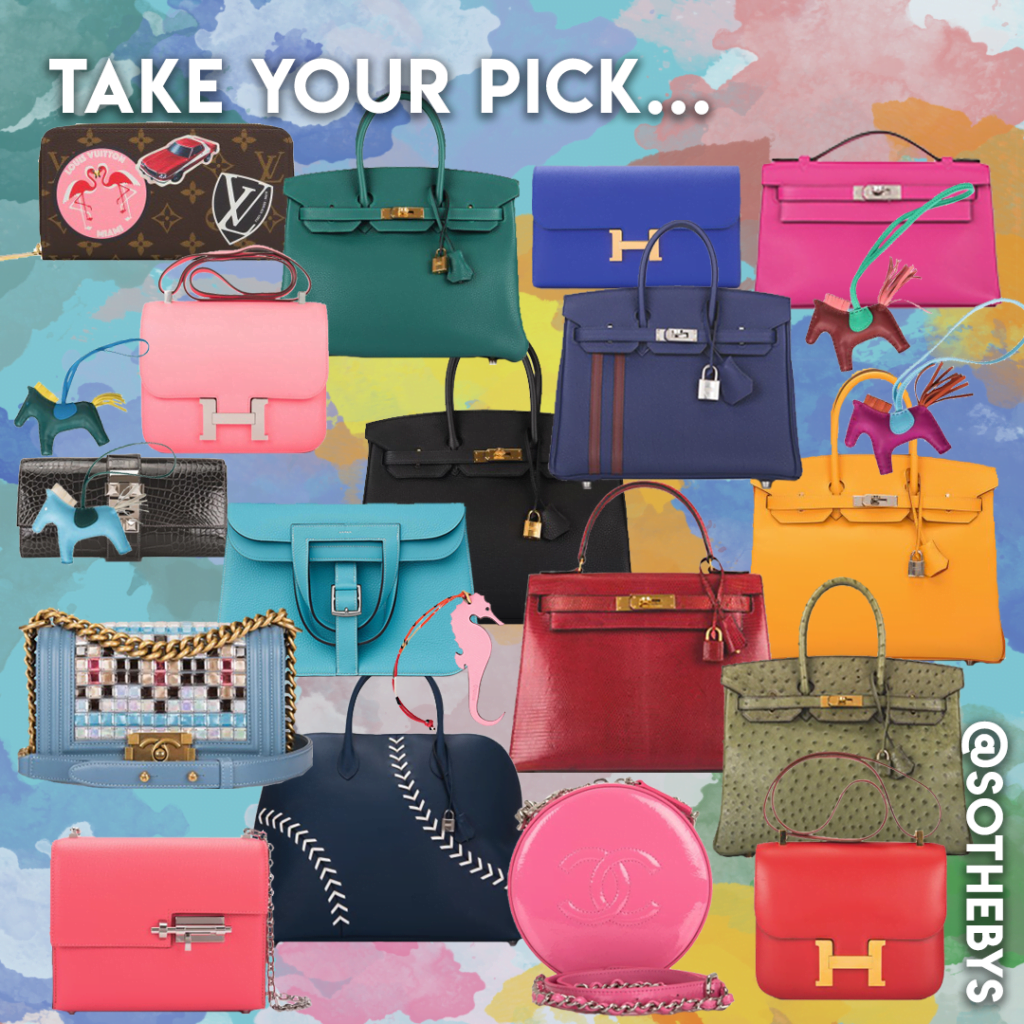 There are just three days left of the Sotheby's Handbags and Accessories Online Sale. Don't forget to register online here! And if you haven't already checked out PurseBop's picks, read our take on the loveliest bags from the auction.
In our article introducing the auction, we broke the bags that caught our eye into six different categories: (1) Candy-Colored Birkins, (2) Crush-Worthy Clutches, (3) Lipstick Ladies, (4) Quirky Takes on Classics, (5) Ocean Breeze and (6) Bona Fide Staples: Neutral Bs and Ks.
Now that we've had a week to think it over, we've narrowed things down a bit… Just for fun, here are PurseBop's favorite bags from each category we made for the Sotheby's auction! Will they align with your picks?
PurseBop's Favorite Candy-Colored Birkin
PurseBop's Favorite Crush-Worthy Clutch
PurseBop's Favorite "Lipstick Lady"
PurseBop's Favorite Quirky Take on a Classic
PurseBop's Favorite "Ocean Breeze"
PurseBop's Favorite "Bona Fide Staple"