My Hermes guru and TPF friend Chi Town Chanel and I sat down to one of our regular afternoon rendezvous.  I call her guru because she lured me slowly but surely into the world of orange. After walking across from the Chicago Hermes boutique we started a Birkin vs Kelly dialogue that went something like this… I asked her to put her thoughts in writing so I could share here:
When it comes to my personal look, I'll admit that I have different clothes in my closet that are at extreme opposites of the wardrobe spectrum.  There is my every-day city look of all black, and then there is the tropical vacation explosion hiding in the back of my closet that is saved for when I'm on holiday (or maybe for when I meet up with PurseBop because she totally appreciates that kind of stuff).  These are really different looks, and I feel like very different people when I wear them.

Recently over a lively lunch with PurseBop we ventured into this topic.  But since we had just been at the Hermes boutique, we were specifically focused on the distinct feel of carrying a Birkin vs. carrying a Kelly.  Even though I wear my mostly all black city uniform with my Birkin and also with my Kelly, I feel different depending on which bag I'm carrying.  Each bag gives me a particular kind of swagger.

Since I wear my Kelly with its strap, I adopt a different posture with it than I do with my Birkin.  Even when used casually, my Kelly makes me feel a bit more polished.  I catch myself making sure my hair is in place.  I stand up a bit straighter.  I feel cooler.  I even feel just a teensy weensy bit French (but I know I'm not that cool).  In contrast it seems that the Birkin has become so popular, and dare I say it, Americanized (especially through overexposure on reality TV) that I've shoved it to the back of the closet for a while.

However I must admit that with my Birkin on my arm I sometimes catch sight of my reflection as I pass by a window and think: WOW, look at that chic with the Birkin!  Oh wait, that's me.  Something about that leather box on my arm has a major impact.  I notice people talking to it instead of to me.  Kind of like the equivalent of a guy looking somewhere he shouldn't when talking to you, except I don't get nearly as offended in this case.

Which one do I prefer?  Definitely the Kelly (today anyway).  Well, at least until I catch an unexpected glance of my reflection and start to drool over my own Birkin again.

Chi Town Chanel
Which one do you prefer and why? How does carrying your Birkin feel different from your Kelly? We would love for you to share your thoughts! Email us at [email protected] and we'll add your comments here… 
Please hashtag your Birkin vs Kelly pictures #PurseBopPicks to add to our picture journal. As you post, we'll add here.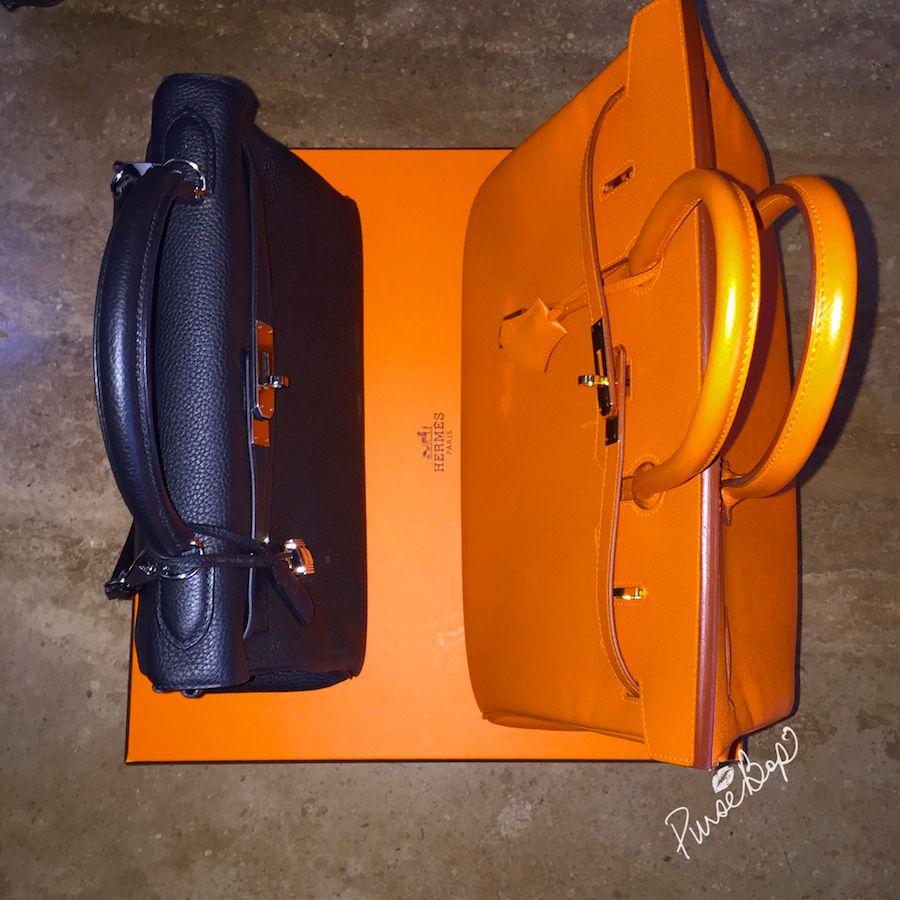 I quote our IG fashionistas directly below… please keep replying and hash tag your B vs K shots #PurseBopPicks!
"A real headache having to choose, can we loooooooveee both?"
– @theordinarysusan
"I thought I was the only one to prefer Kelly over Birkin (even though I don't own either hahaha), but Kelly´s long strap has my heart! Birkin is incredible, but Kelly is incredible and practical, and this "plus" makes her a winner to me"
[email protected]
"I'm a Kelly girl all the way…"
[email protected]_s1717

"I LOVE this face-off!
Both are too Gorg, but I choose the B!!!
Birkin, Birkin all the way…
[email protected]

"I only have Birkins so I gotta go with Birkin, but I really want a Kelly but I don't know what size?  #firstworldproblems "
[email protected]

"your recent Kelly posts and now this epic Birkin vs Kelly one couldn't come at a better time for me! Love it"
[email protected] _ultimate_makeup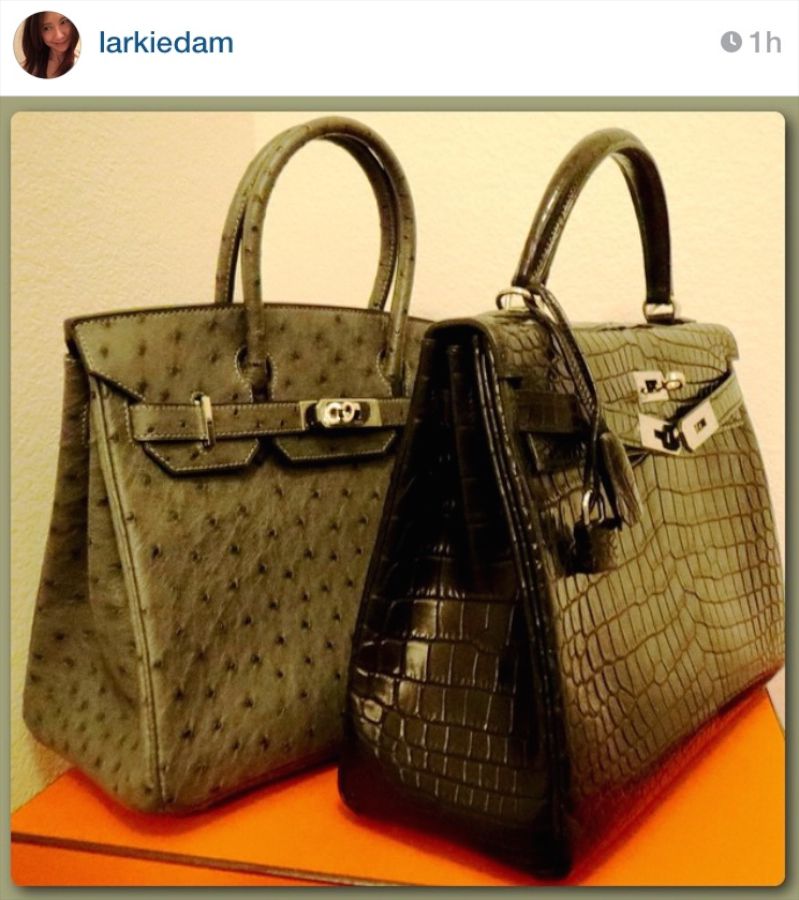 "I love my K's for the form and B's for the function. Best of both worlds…" 
– @larkiedam
"both iconic bags in their own right, my preference these days is to reach out for my Kelly instead of the Birkin. I love the option of the shoulder strap and the elegant yet casual look it gives depending on what you wear!"
[email protected]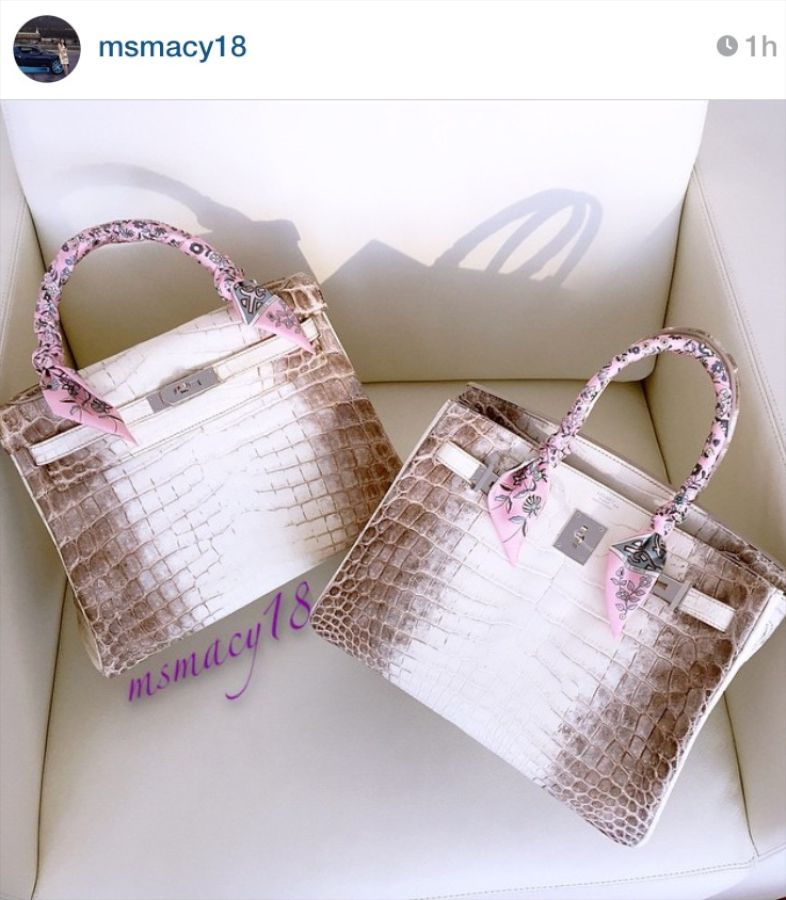 " I prefer the Birkin, it makes me feel extra special but life as a new mom,  the Kelly is a must since my hands are always full. Birkins are for days when I am free…"
[email protected]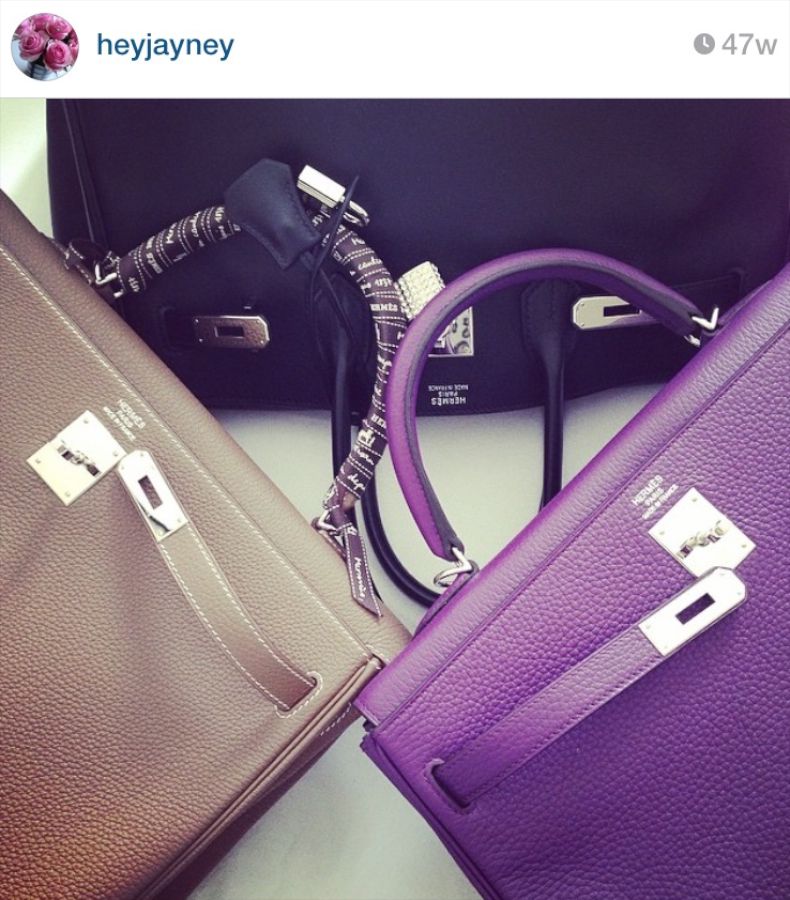 "The Birkin is just so much easier to use!"
[email protected]
"Love both but sucker for a Birkin…"
[email protected]_lover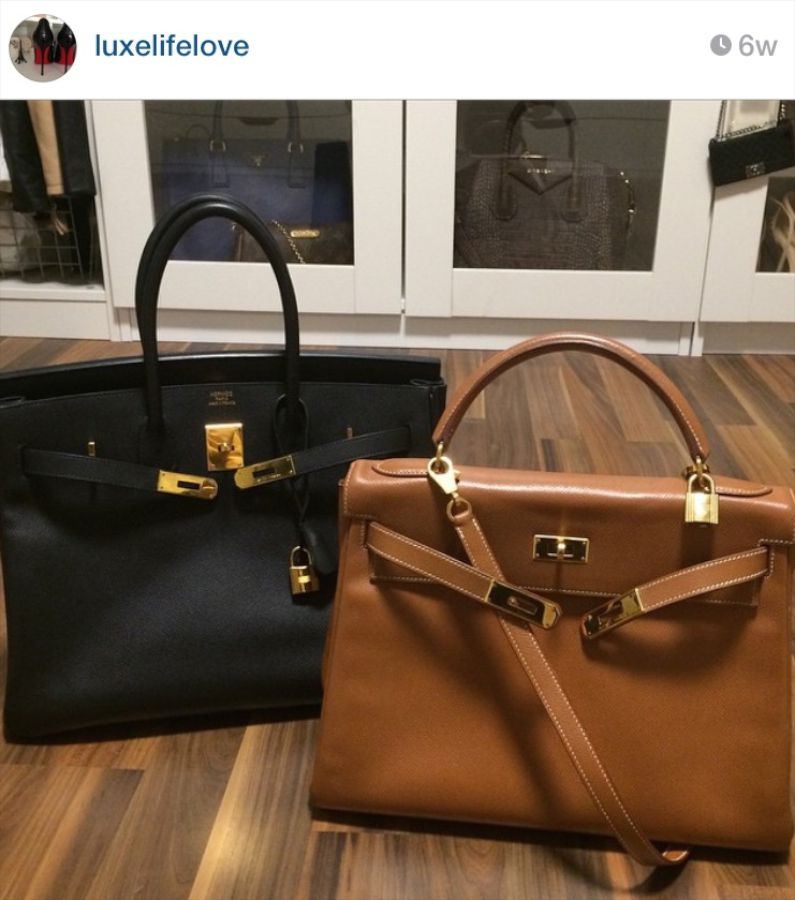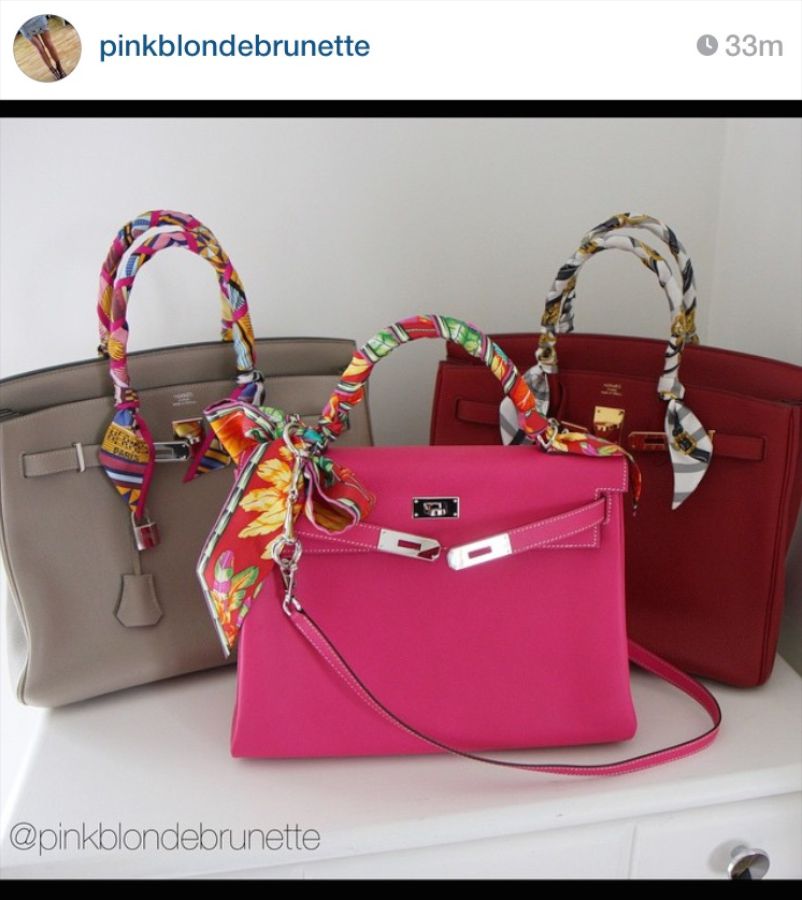 "I love the look of the K but the ease of the B"
[email protected]
"So pretty! As much as I love my Kelly, I love my B's, they're so much easier to get in and out of…"
[email protected]
"Not that I'm privileged to own one yet, but Kelly! The simplicity of the single handle and the elegance of the lines make it my favorite"
[email protected]
"I only have Kelly bags but maybe one day I'll venture onto the land of the B, LOL"
[email protected]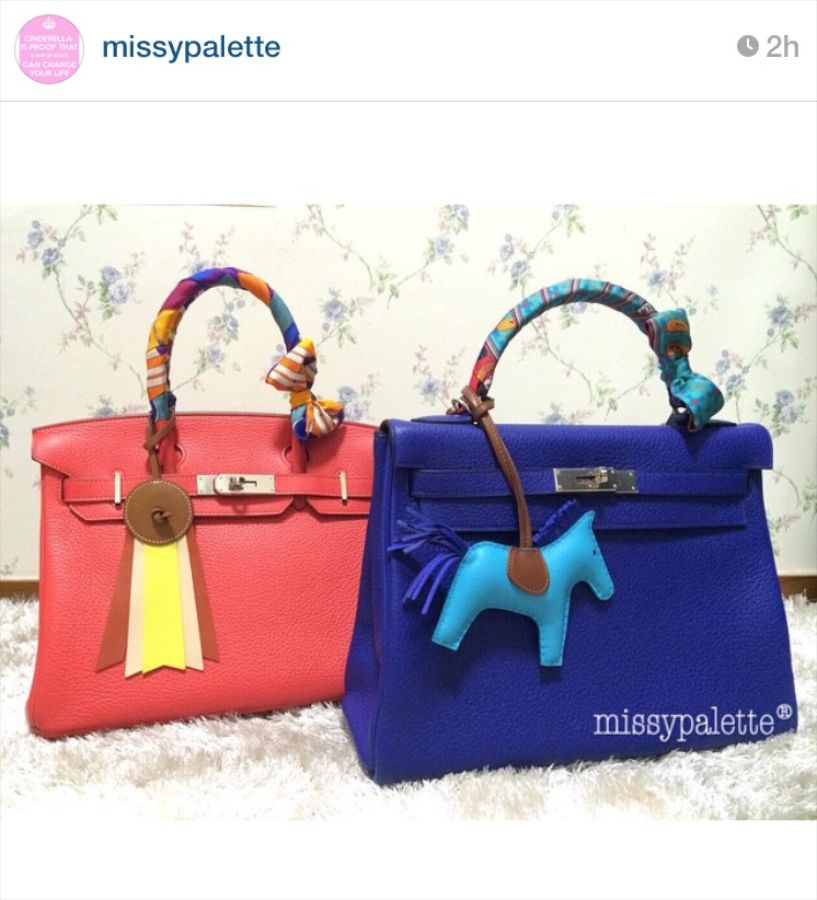 "Kelly is dressier while Birkin can go from formal to casual. With Birkin being an open top tote, it's so much easier to get things in and outta it. My vote goes to the Birkin."
[email protected]
"I vote KELLY, because of the strap babe, I have 2 kids and a busy lifestyle so I need a bag to hang on my shoulder or cross over. I have a  B and I hate that bag, looking forward to sell it. Never use it! It's heavy and I don't have a strap… I definitely need a Kelly.  I do love the look of the B though, it's a masterpiece, so classy and I love seeing my IG friends with their stunning B's but I will never buy one again…"
[email protected]_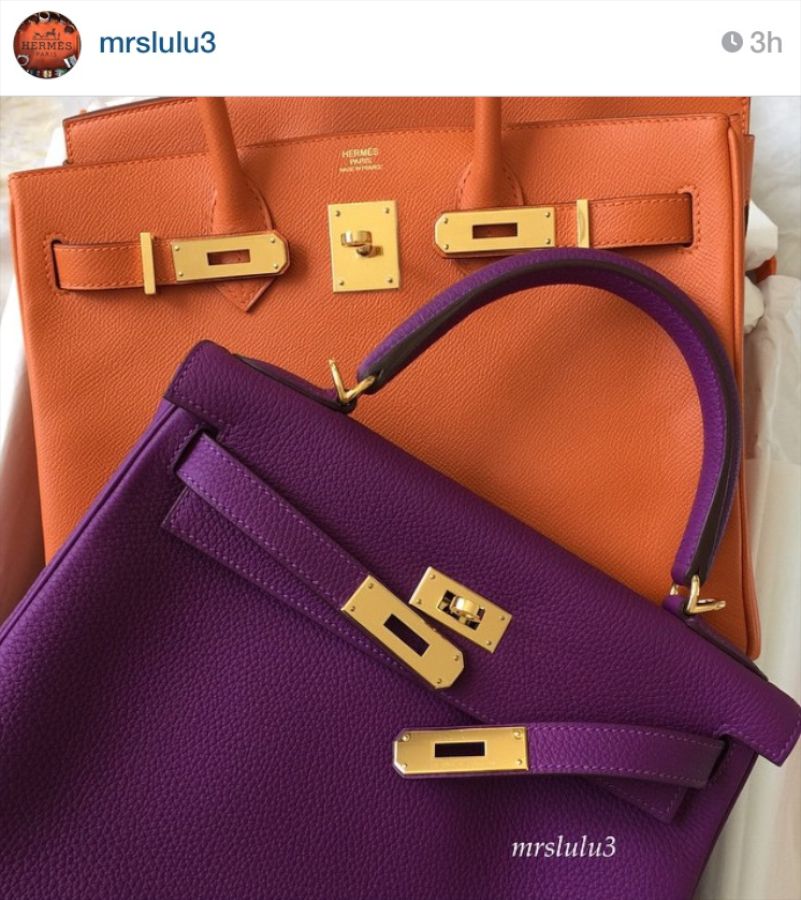 "The almighty Birkin vs. The graceful Kelly… My face-off pic for @purseboppicks @pursebop and my choice is… Kelly! Even though I do love a good B, Kelly holds my heart and is more suitable for my lifestyle. I love how Kelly comes with a long strap (hands free is a must for me!)… Have you ever been to restroom with a Birkin and did not want to set it on the wet counter or floor? (any tips are greatly appreciated, as I usually need to squeeze the B between my legs) So Kelly Kelly Kelly! 
[email protected]
"Between the ankles, with the bag tipped forward so that one side rests on the tops of your shoes… It's easier if you stand a little pigeon  toed while you do this. Or, my personal favorite hand my B to my husband"
[email protected]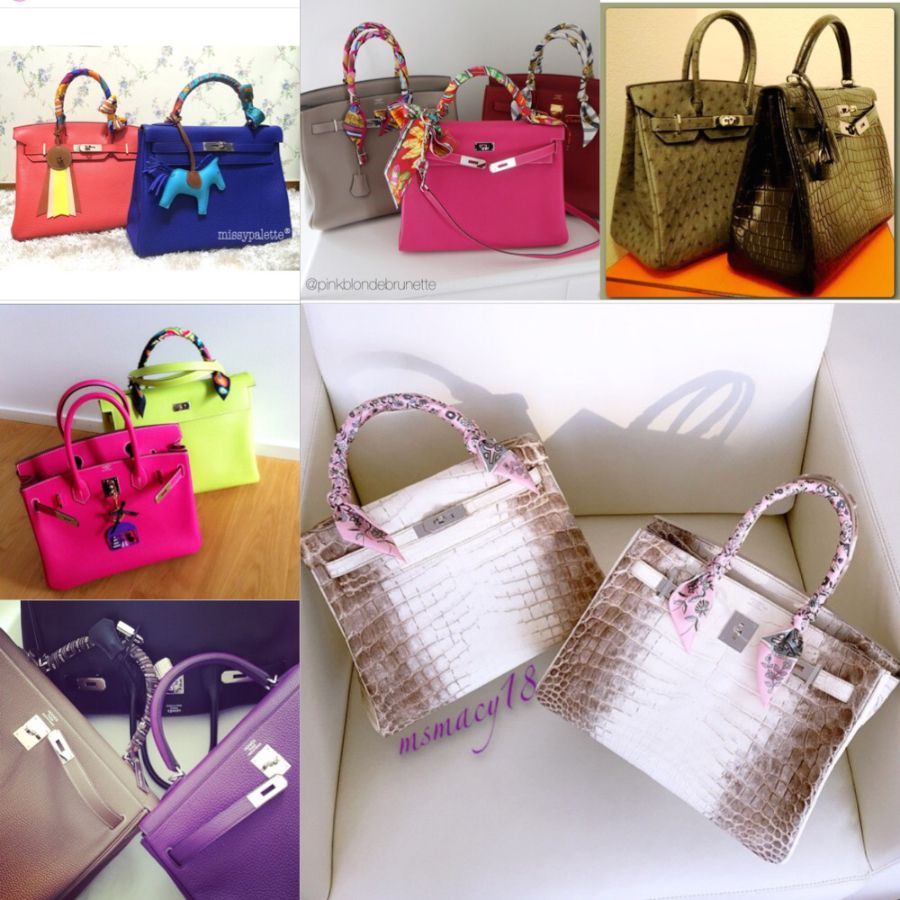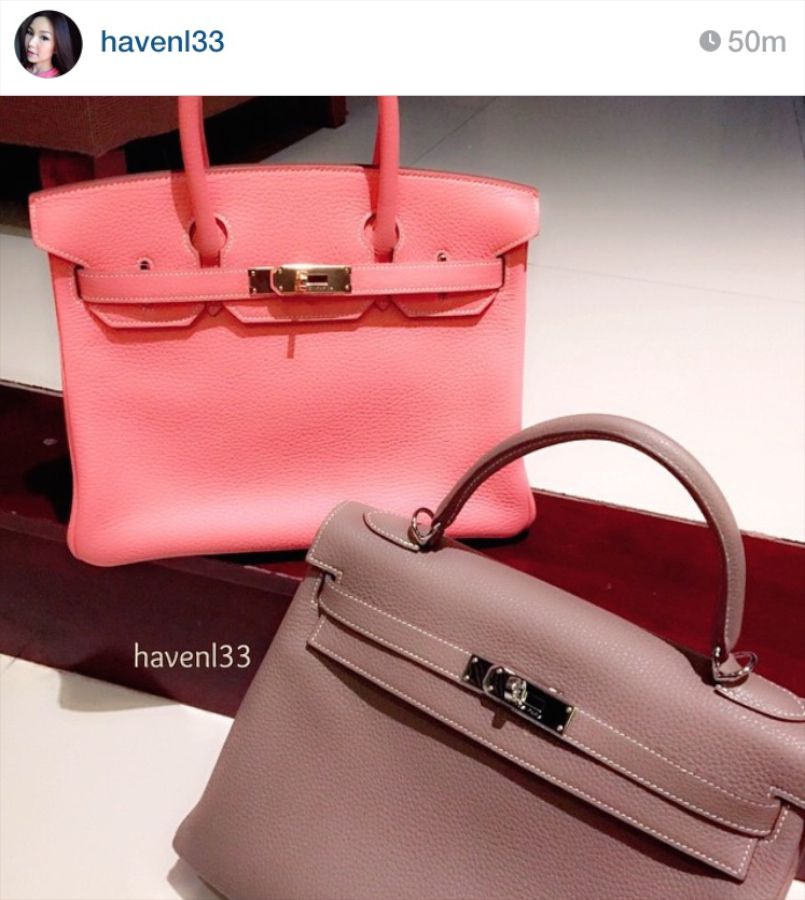 "Queen B vs Princess K…my contribution for @purseBopPicks and I pick Kelly! Thanks for the long strap that suits me best. Good travel companion and so much easier when I bring it with the kids…"
[email protected]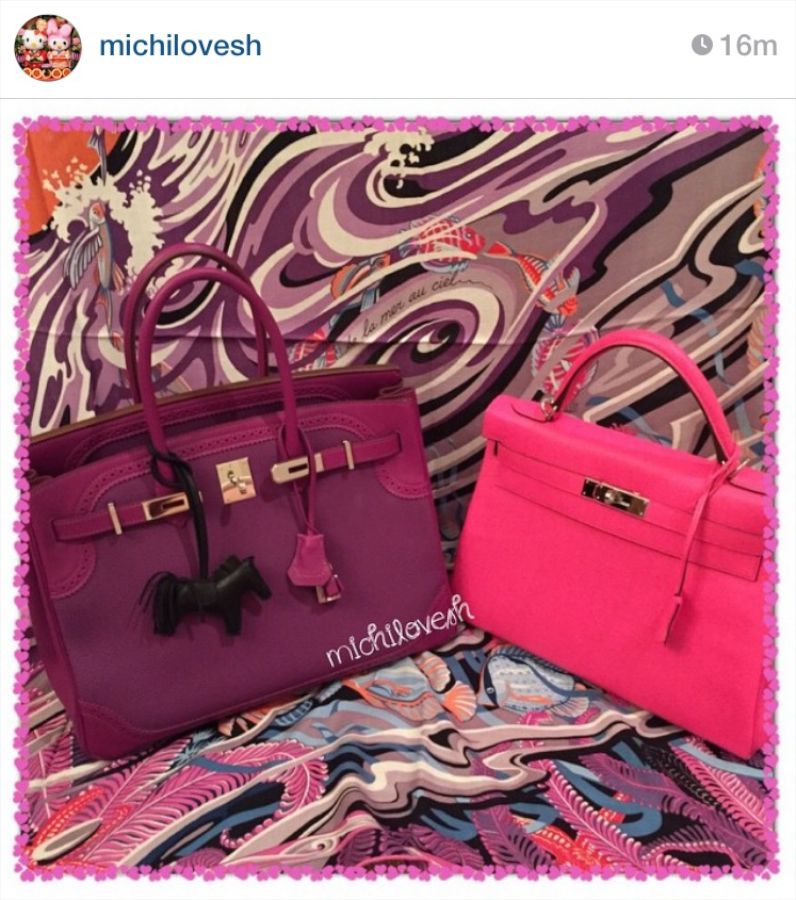 "Joining the Birkin vs. Kelly debate. I always loved B's because of the ease of a toga and still do. I love the Kelly nearly as much because of it's classic and feminine look. I actually don't like the skinny strap that much because it doesn't stay on my shoulder very well.  So the hands free element isn't as useful and it's harder to get in and out of a Kelly. So I tend to use a Kelly during the work week when not running around. On the weekends, a B or an Evelyne are my go to bags…"
[email protected]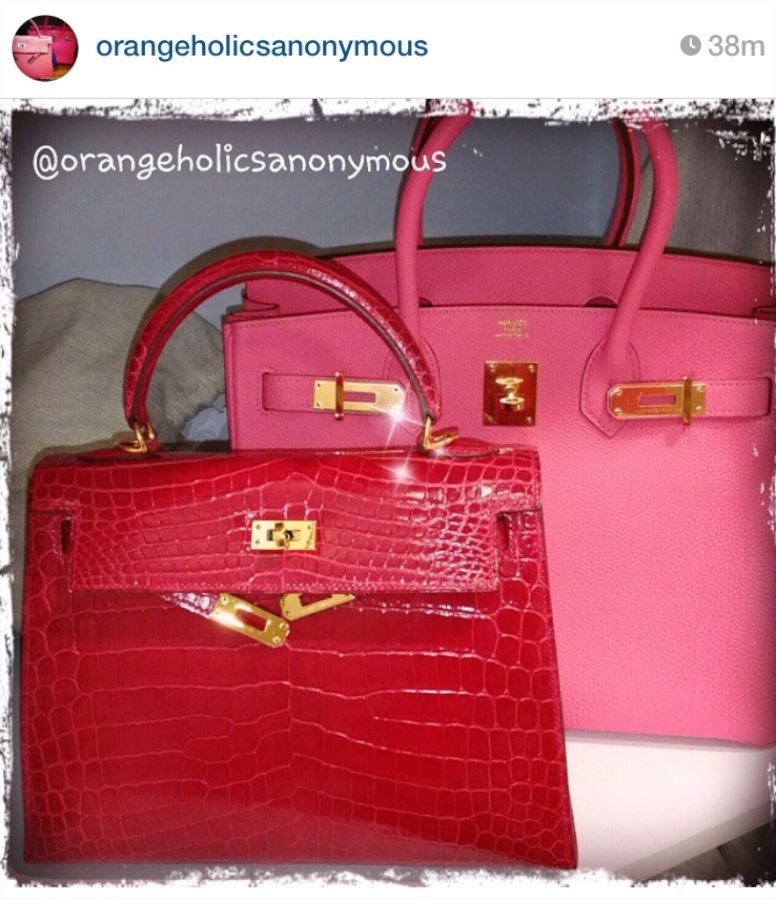 "Jumping on to the KELLY vs, BIRKIN discussion! I started our as a strictly Birkin girl, as I loved the casualness of the tote but over the years have fallen in love with the Kelly. Love how each has their own unique vibe, and now if I really had to choose between the two I'd have to go for the Kelly!"
[email protected]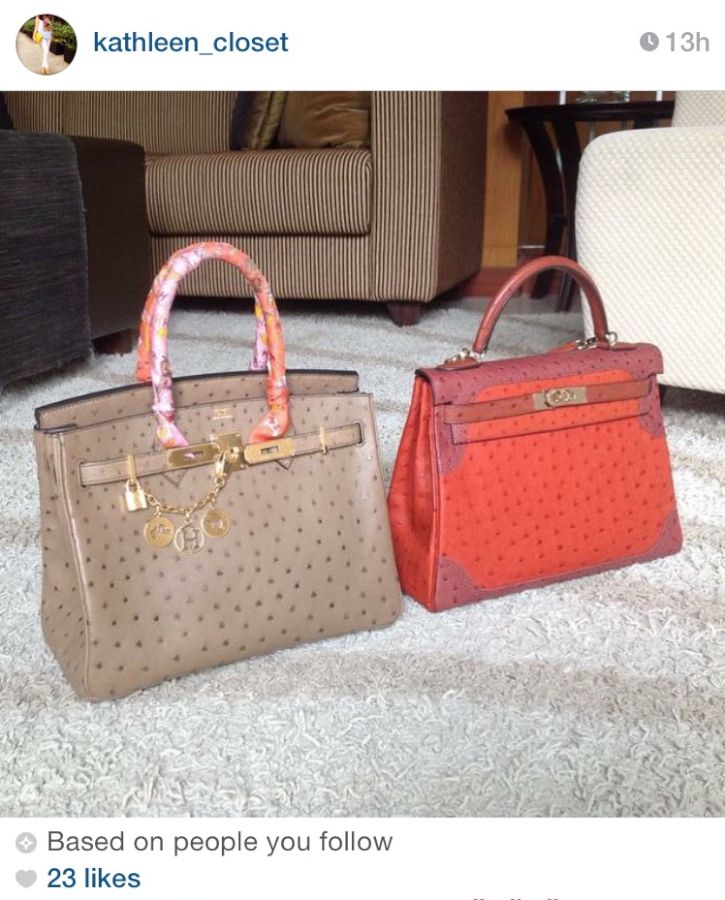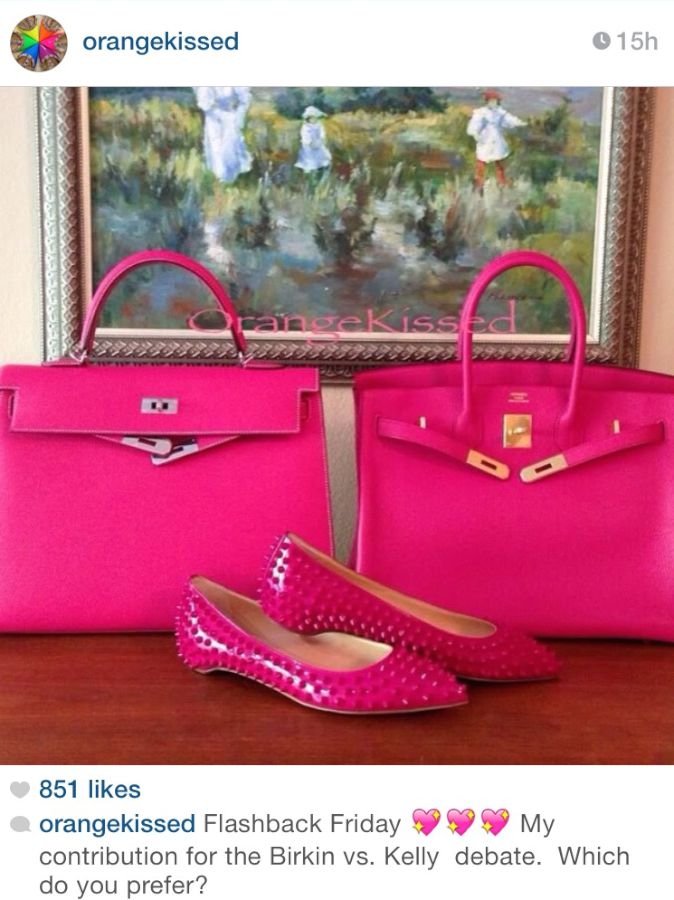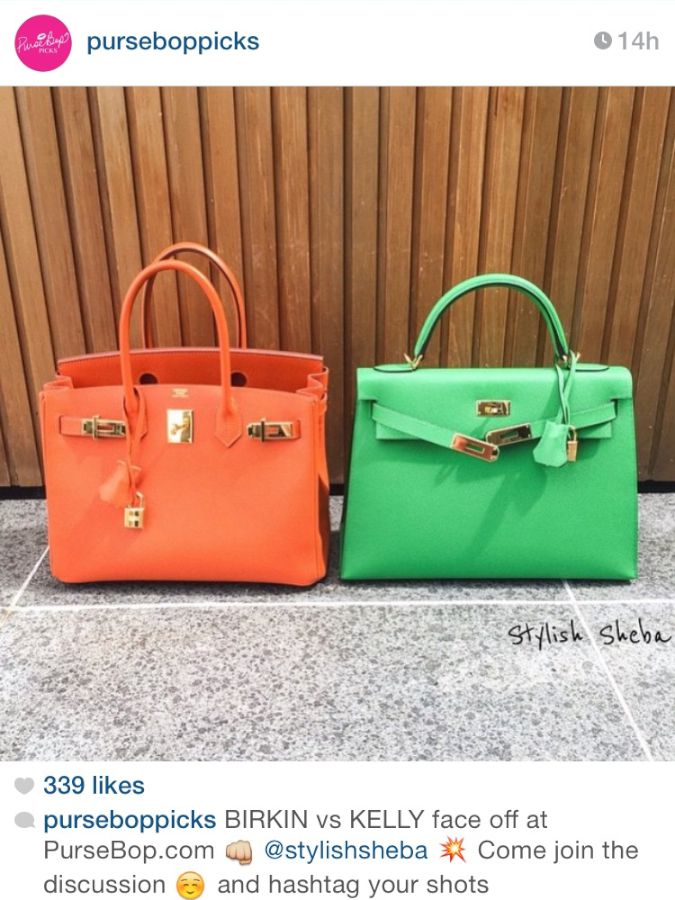 "I have to say I am now a Kelly convert. I love the Birkin;s casual look and the easy access to it's contents but the elegance and class of the Kelly combined with the functionality of the strap make it a winner for me: For what it's worth, my husband prefers the Kelly too!"
[email protected]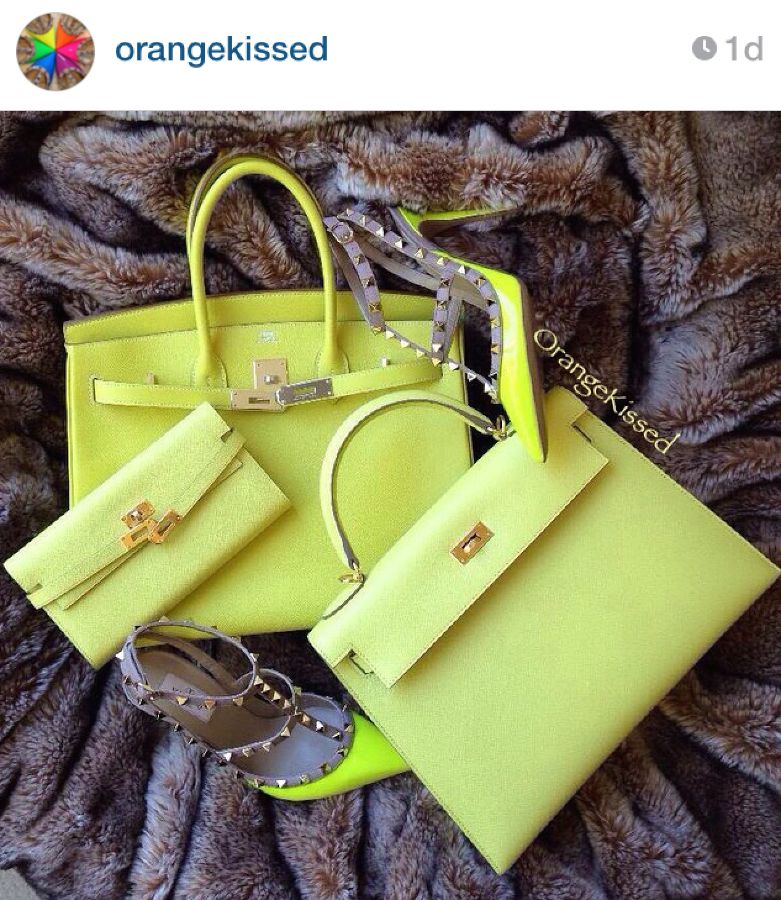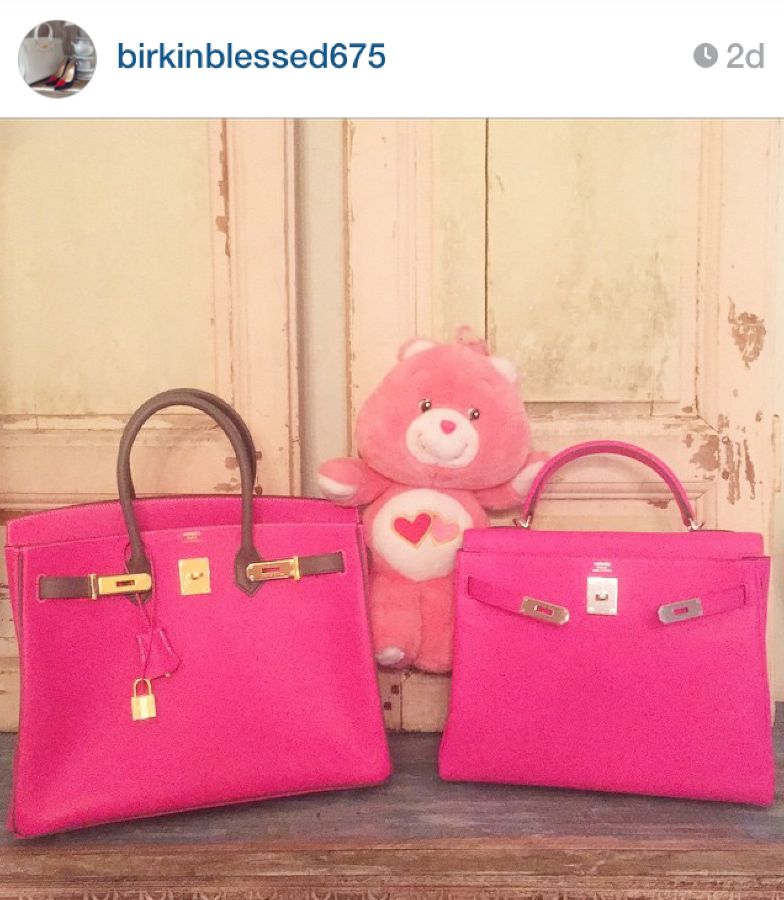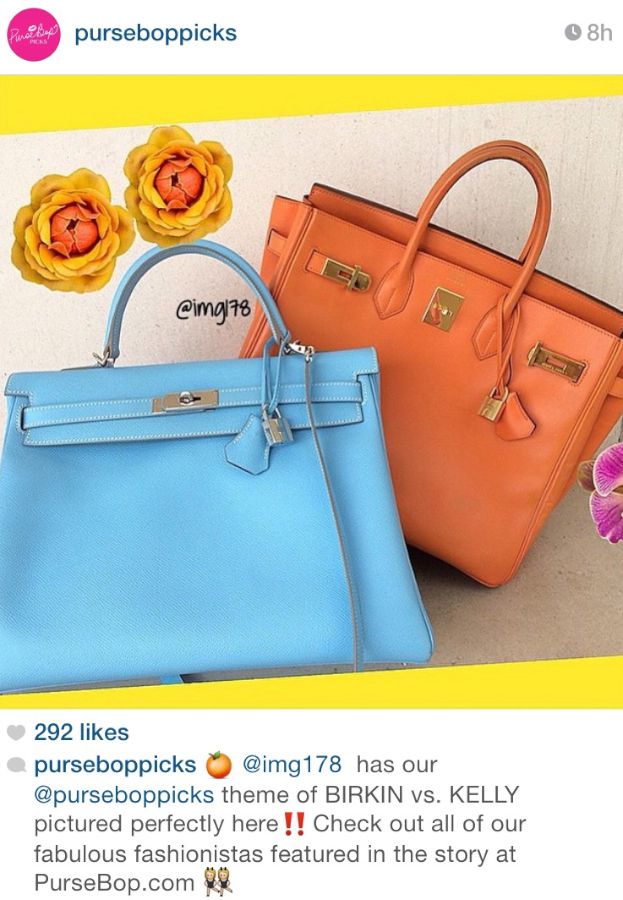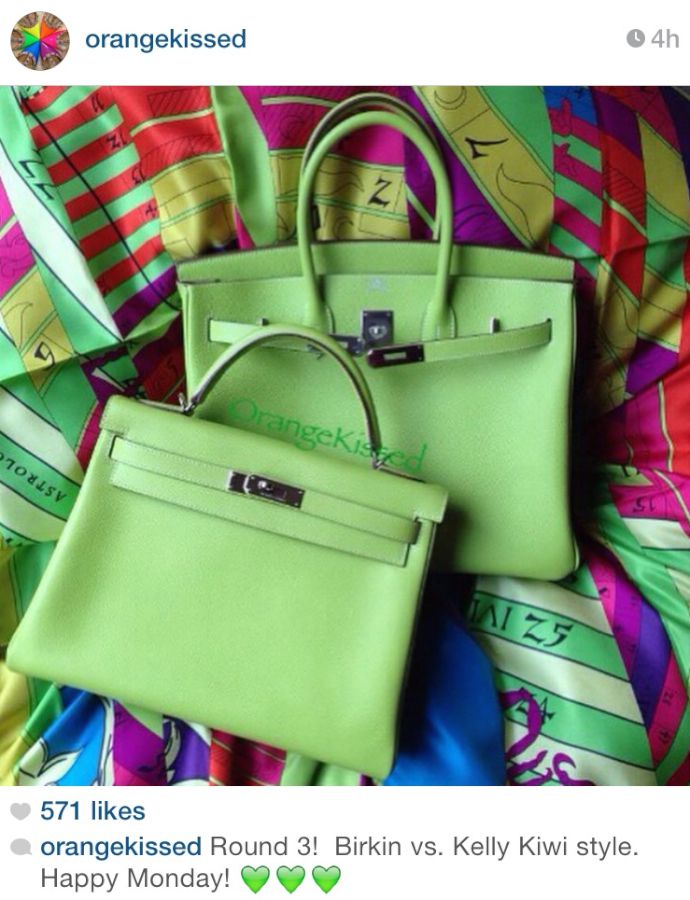 Let's hear your thoughts on the subject, WHICH DO YOU PREFER? SHARE HERE ON BOPTALK…