Louis Vuitton is rumoured to be raising their prices for the second time this year. Sources have shared that the increase is set to kick in on August 15th and could see prices increase by a margin of at least 11-25%. Something to highlight is that, as of now, it is being said that this price increase could affect all monogram and canvas pieces. That means bags and SLGs in classic monogram, damier ebene and damier azur print could increase significantly in price come next week. Adjustments for some products may already be in progress.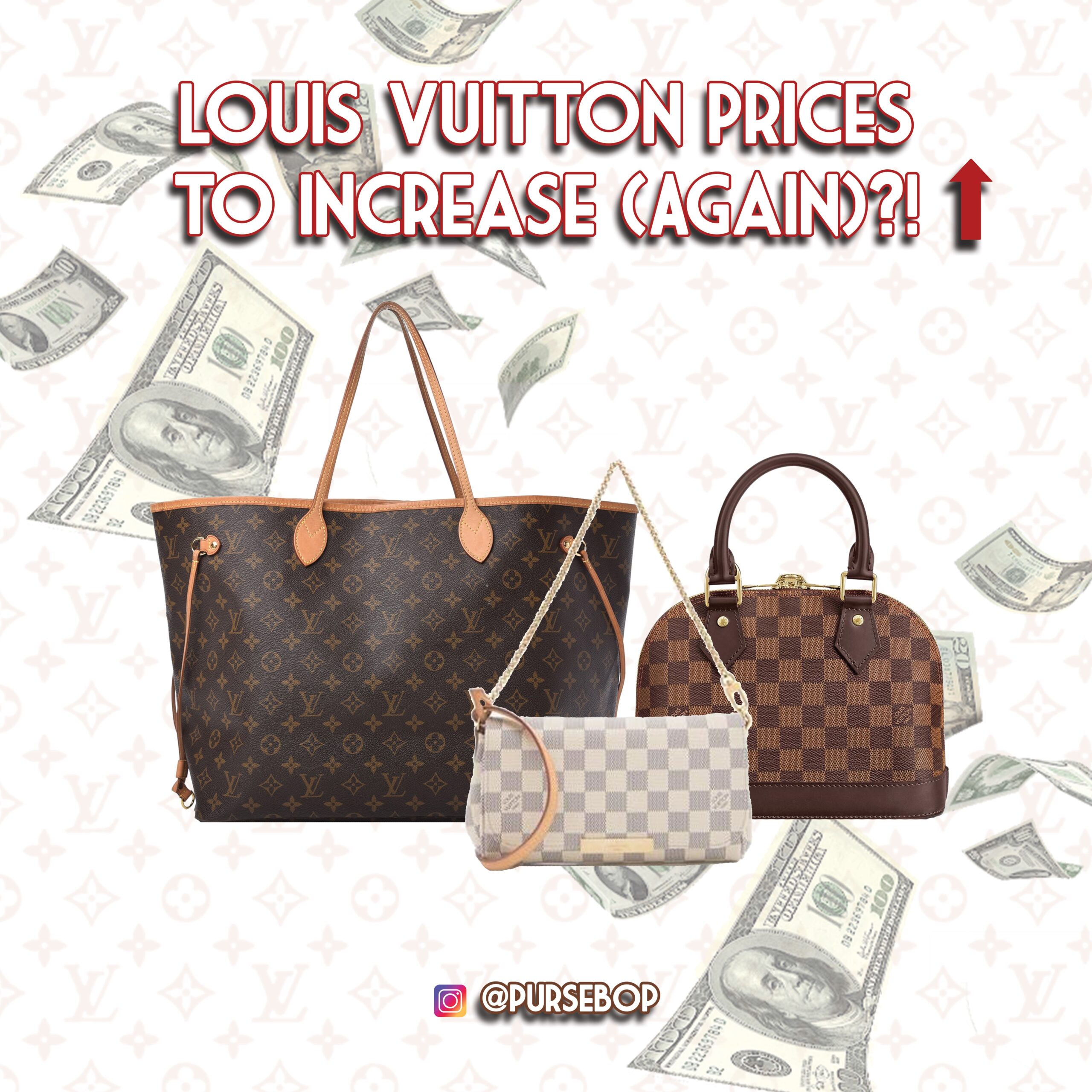 To put that into context- something like the félicie pochette, in monogram, damier ebene and damier azur canvas, currently sits at a price of $1,170 USD, and could possible rise to just under $1,300 USD.
Meanwhile, a fan favourite like the Neverfull MM in classic monogram, which is currently priced at $,1540 USD, could very well jump to upwards of $1,800! The pochette métis, another extremely popular bag, could quite possibly go from $2,050 to approximately $2,500. Interestingly enough, all these items are currently unavailable as prices are being adjusted online.

Which bags will be hit with the highest increase, and which will only jump marginally, is something yet to be seen, as product specifics have not yet been confirmed by sources or Louis Vuitton itself.
Shortly after news spread of the brand discontinuing their toiletry pouch range, the move sparked speculation over Vuitton's seemingly new strategy to focus on leather goods rather than canvas. Moreover, when popular items such as the On The Go, Vanity PM and other models in the classic canvas started disappearing from regional websites the world over, the luxury community was sent into confirmation overdrive. Everyone wanted to know what was going on with Louis Vuitton, are their favourite canvas pieces being targeted and, most importantly, why.
Read: Where Did All The Canvas Go? An Investigative Report on Louis Vuitton Leather and the Future of Monogram

More on this as it develops.
Why do you think Louis Vuitton is consistently singling out canvas pieces? Whether discontinued or affected by a price increase, is the quest for exclusivity, through heightened focus on leather, truly helped by the continuous targeting of canvas goods?
Be sure to share your thoughts!
Related Articles:
Where Did All The Canvas Go? An Investigative Report on Louis Vuitton Leather and the Future of Monogram
Image Credit: Louis Vuitton, Yoogi's Closet, NYLON Singapore