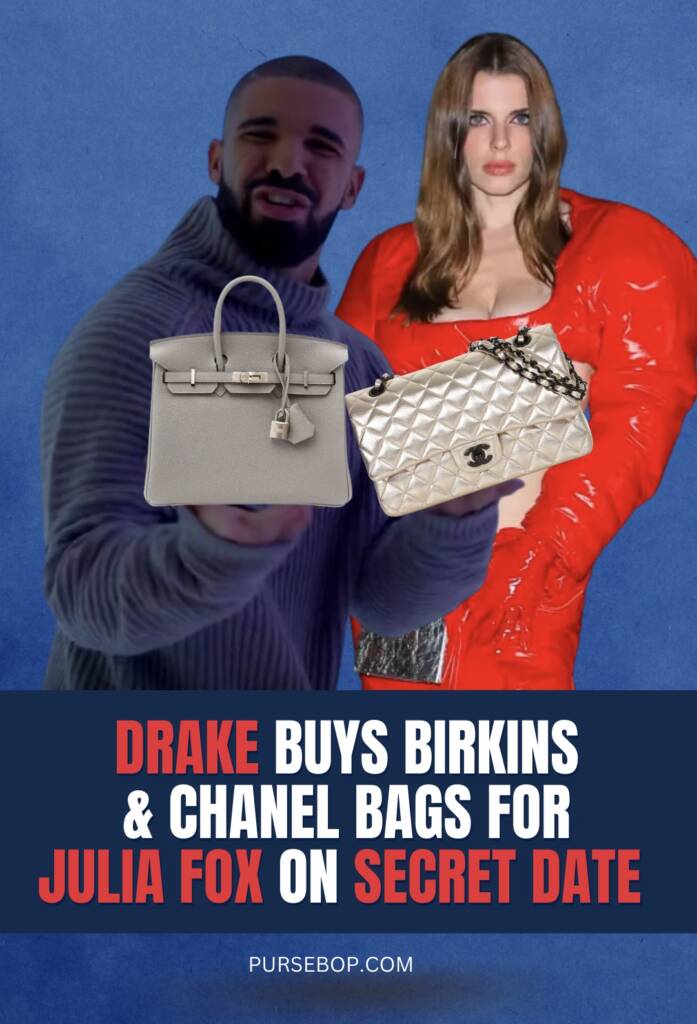 Julia Fox may not have been a name you knew before, but you certainly know now. Becoming somewhat of a household name in the world of social media and celebdom alike, it is perhaps her dalliances with other famous celebrities that almost always have people talking. Take, for instance, her recent relationship with Ye (formerly known as Kanye West). Though short-lived, their world wind romance certainly made headlines. In fact, it was a particular birthday gift the rapper surprised Fox with, that has all of us (especially in the luxury handbag community) drooling. Remember that black ostrich Birkin 25? You know the one… need we say more?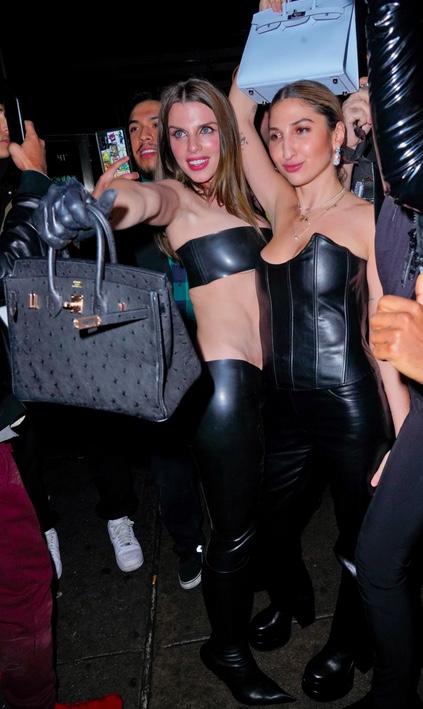 Image Credit: Jackson Lee/Splash News
Since then, it seems another admirer has contributed to the ever-growing Julia Fox handbag collection. And this time, it's everyone's favorite certified loverboy (no pun intended). Drake. Yes, Drake has been known to lavish the ladies in his life with a certain black-and-white, camelia flower adorned box from time to time. We're talking Chanel. In fact, at one of his birthday parties, every lady in attendance walked home with a Classic Flap that had us all wondering… how do we get an invite? Fastforward to just last year, and Mr. Aubrey Drake Graham splurged on Chanel bags for a bevy of exotic dances at a club in Miami. Julia Fox now has a story of her own involving Drake, a date and a Chanel handbag.
On the Bravo show "Watch What Happens Live," host Andy Cohen asked Fox to describe the best date she's ever been on. Though followed by a few nervous giggles, some blushing and a coy smile, Fox revealed that a "cuddle session" on a private jet, followed by gifts of "some Chanel bags" (SOME!) took the cake when it came to the question at hand. "[I] really, really can't say [who it was]," she added. However, when some savvy fans suggested the dashing gentleman to be Drake, Fox replied with a "maybe" (wink, wink).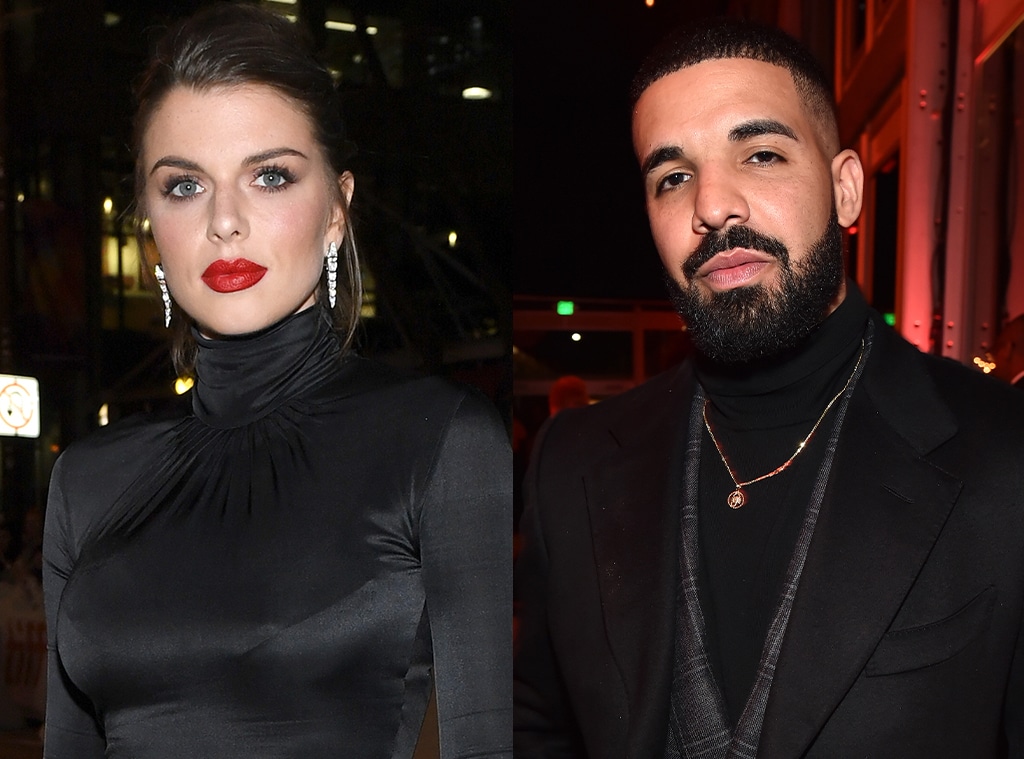 Image Credit: GP Images/Getty Images, Kevin Mazur/VF18/WireImage
According to Page Six, the two did have a reported fling back in 2020. At this time, the media outlet shared that Drake initially took Julia out on a date in New York City, before flying back to Toronto (perhaps this is the private-jet-Chanel incident of which she speaks?). While in the city, he gifted her not ONE but TWO Hermes Birkin Bags! OMG!!
So, as the story goes, Fox not only received several Chanel goodies from Drake, but also two Birkins. Not bad for a day's work, eh? What we'd really like to see is Julia's handbag collection now. We're sure it's a sight to behold…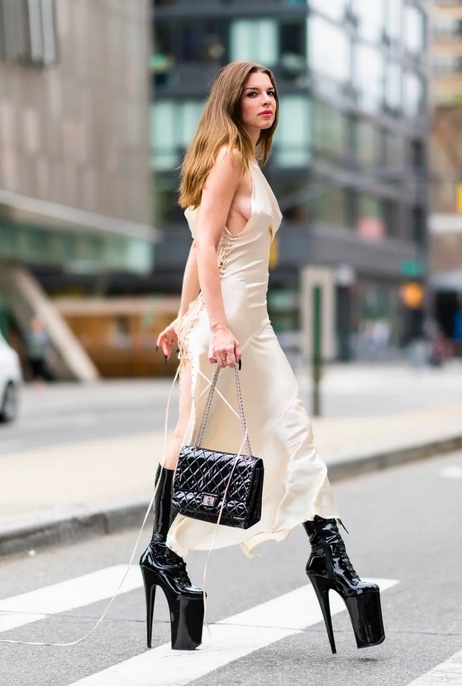 Image Credit: TheImageDirect.com
For more on this story, head to Page Six: https://pagesix.com/2023/01/05/julia-fox-hints-drake-gifted-her-chanel-bags-on-best-date/
What do you think of Julia and Drake's date night? Be sure to share your thoughts with us.
Read Related Articles:
https://www.pursebop.com/boptalk/topic/why-julia-fox-doesnt-carry-the-hermes-birkin-given-to-her-by-kanye-west
https://www.pursebop.com/boptalk/topic/secure-the-bag-literally-meet-michelle-lovelace-the-hermes-fairy-godmother
https://www.pursebop.com/boptalk/topic/drake-gifts-miami-exotic-dancers-chanel-bags

https://www.pursebop.com/boptalk/topic/drake-reveals-his-birkin-collection-for-the-future-mrs-drake