ANOTHER update in the Chaney-Kanye Birkin saga. On Tuesday night, rapper Kanye West gifted an extremely rare Hermès Birkin to girlfriend Chaney Jones. The bag in question? A metallic silver Birkin 30 in Chèvre leather with palladium hardware. No longer in circulation, it is being reported that West purchased the bag for a GOBSMACKING $275,000 USD! Here's a look at Chaney's newest addition.
Supposedly Kanye West watched via FaceTime as the bag his girlfriend actually requested – was delivered to her home in Houston Texas on Tuesday night. Apparently this is the 'one' bag she has wanted forever. Expensive tastes, don't you think???
For more on this, follow this link. 
Thoughts on this ultra-rare B? Do we love it? Let's hear your thoughts…
___________________________________________________________________________________________________________________________________________
Why Julia Fox Doesn't Carry the Hermès Birkin Given to Her by Kanye West
Julia Fox- it is a name that has been thrust into the spotlight recently. If not for being Kanye West's latest flame (though the two split up after only a few weeks of dating), then perhaps for being the lucky recipient of a rare Hermès Birkin… or five.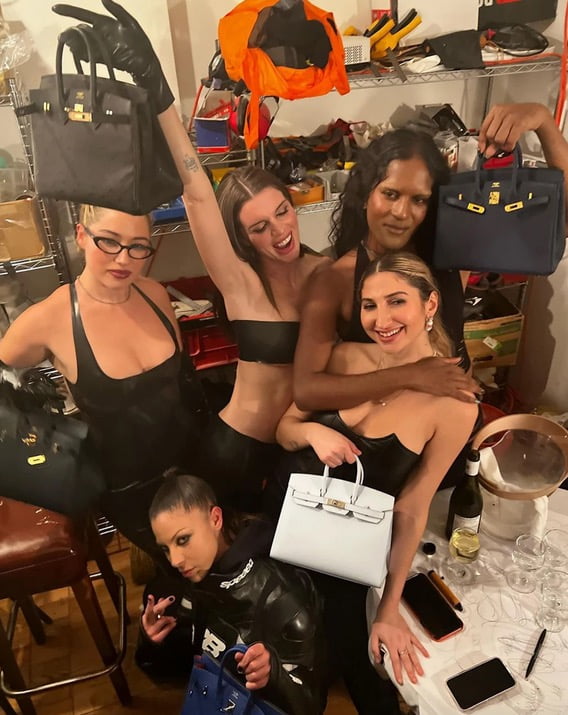 Image Credit: @tommy.dorfman
Ok, we admit, not all five were for her. However, Julia's then-beau, Mr. West, gifted her, and each of her four friends, Birkin bags during her 32nd birthday bash. Each handbag was reportedly specifically selected for Julia and her friends by Kanye based on their personalities. So what style of Birkin did these lucky ladies get? A recent New York Times articles shares that Julia herself was gifted with a black ostrich Birkin with rose-gold hardware (per pagesix.com) while her other friends happily accepted a variety of B25s and B30s in both Epsom and Togo leather.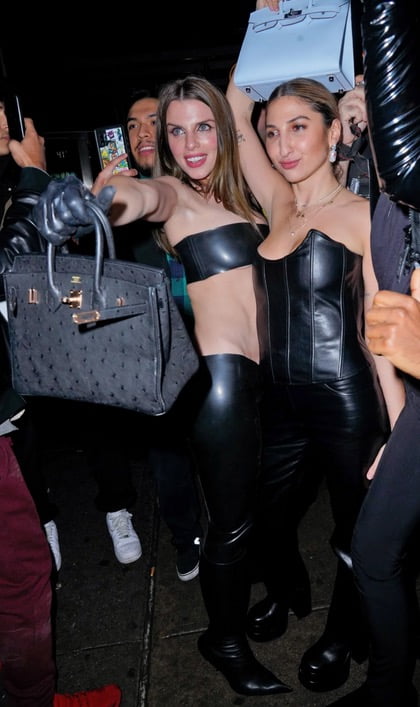 Image Credit: Jackson Lee/Splash News
Many within the luxury community can attest to the moment of receiving their dream Hermès bag- specifically a Birkin or Kelly. Whether offered one by their SA, or secured through a reseller or personal shopper, the feeling that orange box gives is unlike any other. Moreover, the prospect of being able to carry one's holy grail bag is butterfly-inducing. The excitement of finally being able to sport your gorgeous B or K is enough to keep you up at night… not for Julia Fox though.
When asked about her special birthday gift, Fox admitted to only carrying it around for a few days before she carefully packed it away. "I don't know if you know about owning a Birkin when you're not a rich person, but it's like the most anxiety-inducing thing ever… you're checking on the Birkin, making sure it's still there, that it didn't magically grow wings. It's scary to have a Birkin. It's a lot of pressure," says Julia.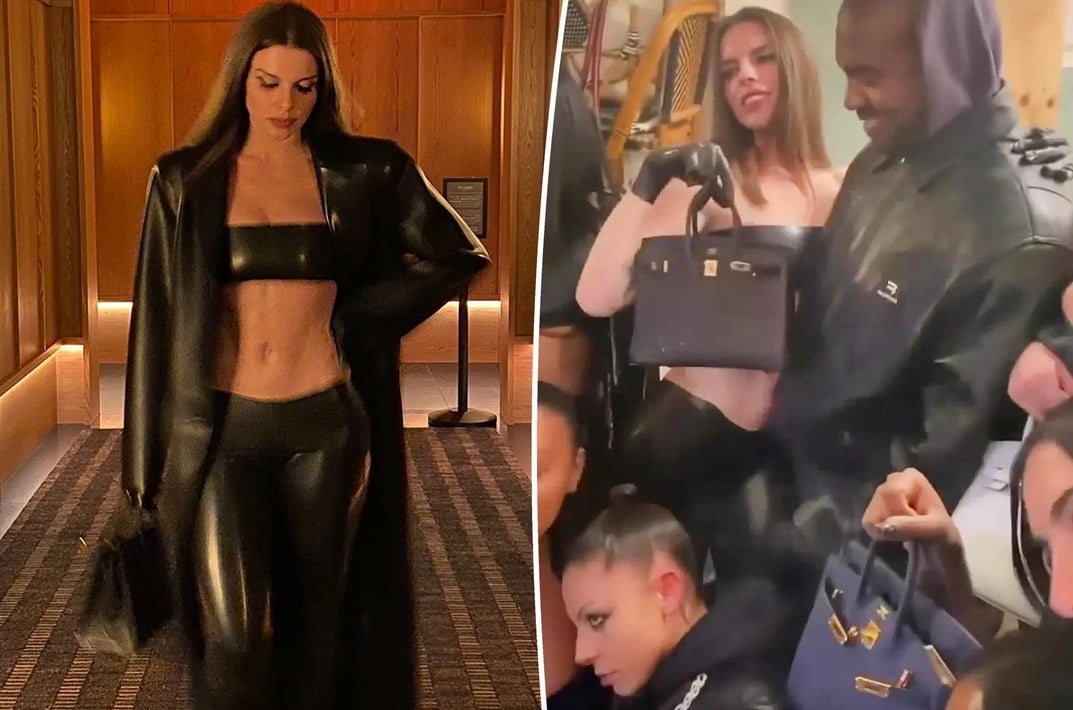 Image Credit: @juliafox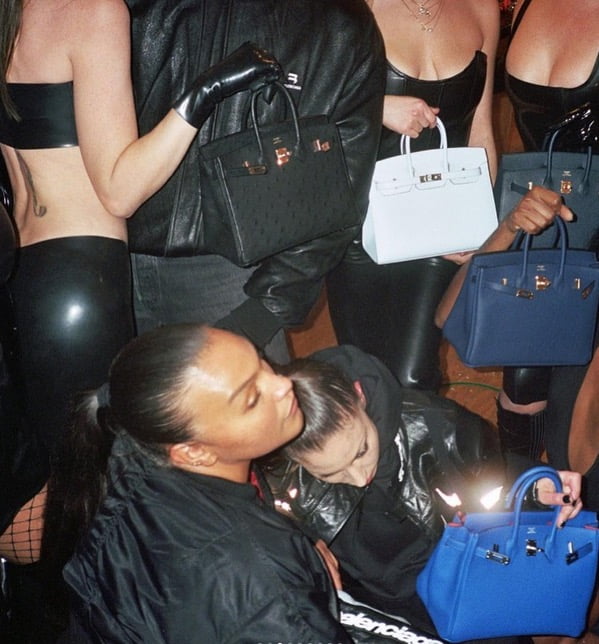 Image Credit: @juliafox
Now here's an interesting observation. Could we be seeing double? Kanye West has since been spotted with new muse Chaney Jones- and in the crook of her arm a Birkin that looks all too familiar. Dark, about 25 centimeters….and in ostrich leather? Dare we say it's the same bag as Julia Fox's? Can it be so? You be the judge.
Be sure to share your thoughts with us- we'd love to hear from you!
Read the full New York Times interview with Julia Fox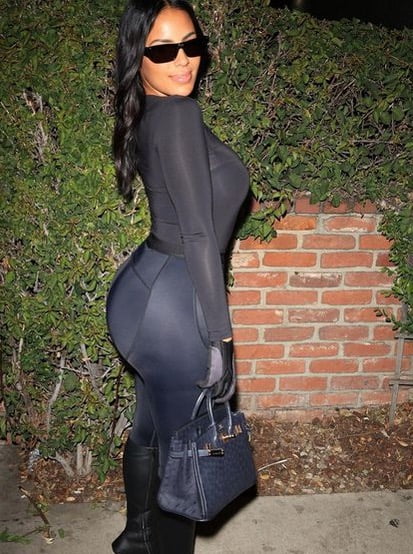 Image Credit: @chaneyjonesssss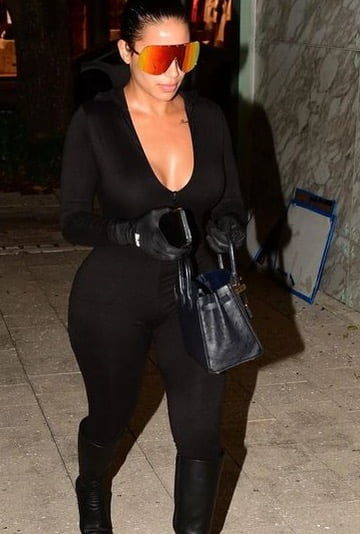 Image Credit: @chaneyjonesssss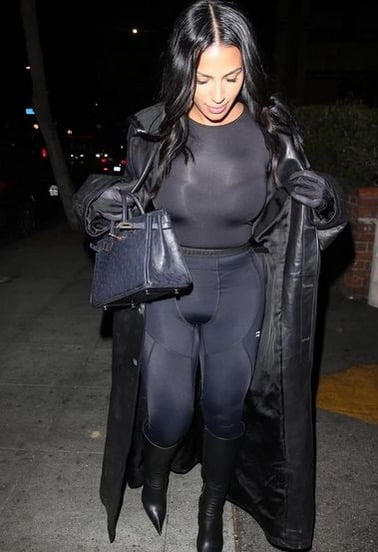 Image Credit: @chaneyjonesssss
Read Related Articles:
Guide on How to Protect and Insure Your Handbags + Reader's Poll
Birkin Bait: Is it Loyalty to the Brand or 'A Means to an End'?