UPDATE: Julia Fox has spoken about who was behind the Birkin attack.
While speaking to E! News at the Thierry Mugler event on November 15th, she revealed that her precious Birkin had been slashed by someone she knew.
"I got in a fight with a loved one," she told E! at the New York City event, "and I don't want to snitch because we're still friends."
As she put it, "Sometimes you fight with your fam."
As to why a loved one would attack a Birkin, she said:  "I deserved it, let's put it that way."
We wonder if the Hermes spa can fix this one? Julia Fox has sent FashionTok on fire with her sing-a-longs and ad-libbing antics to her OOTD styling.
This time, she shared the damage her gray special order Birkin 25 received after an encounter with a machete. Yes, a MACHETE.
TikTokers are saying that lived-in Birkin suggests the owner is wealthy and carefree.
Julia Fox stitched in @prettycritical's video where the user states "a lived-in Birkin is so chic because it suggests that a Birkin is not something that is so special that you have to keep it pristine- instead, it's an everyday luxury for you, and you feel comfortable using expensive things day in and day out."
After this clip, Julia gives us a tour of her cut up Birkin bag.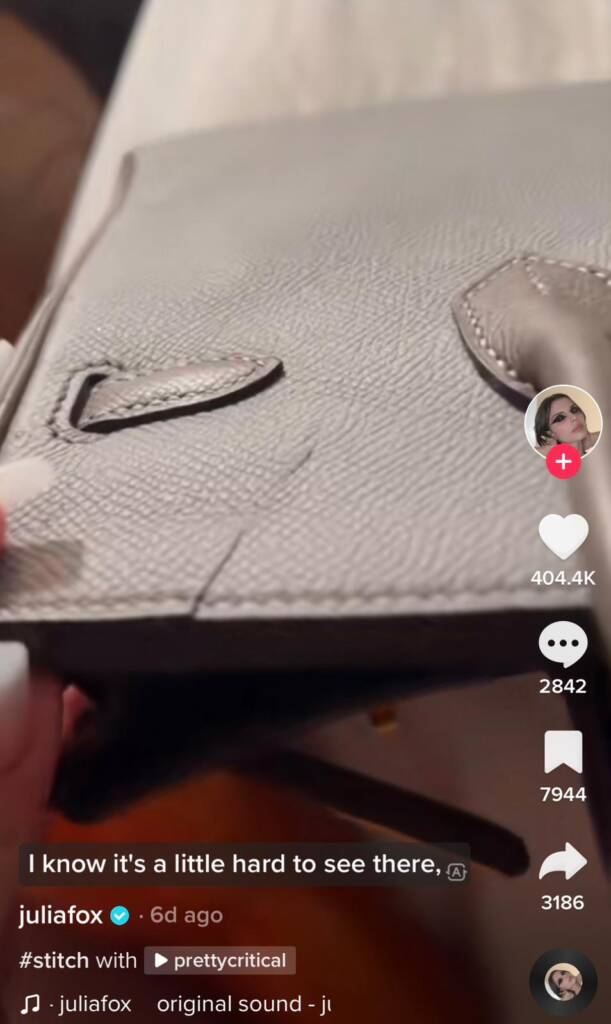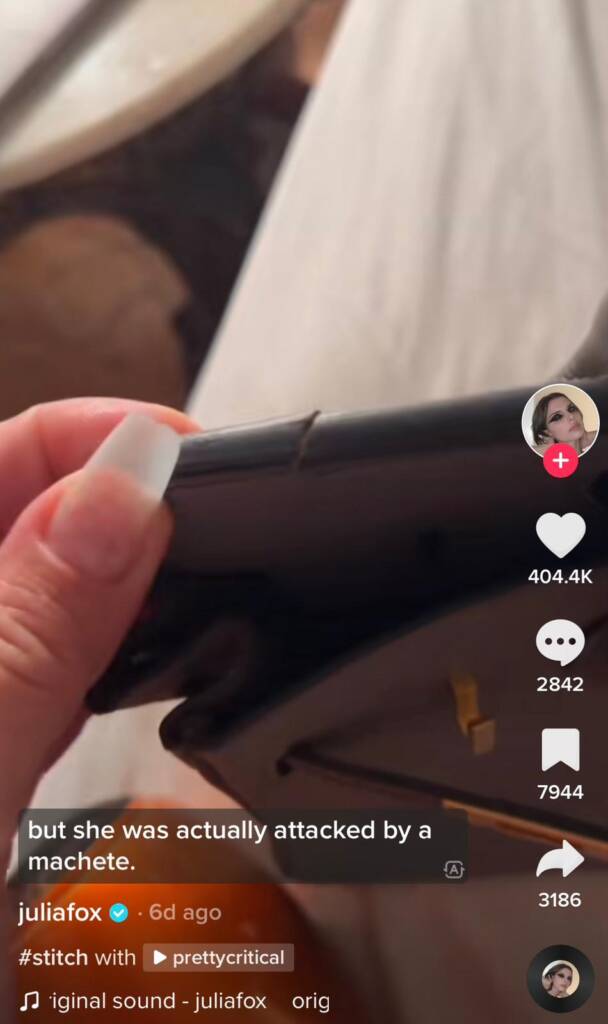 Though she is silent on naming the Birkin attacker, she is fine but the bag has sustained cuts and scratches.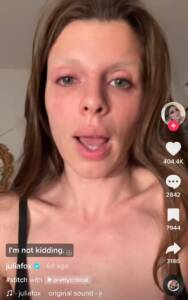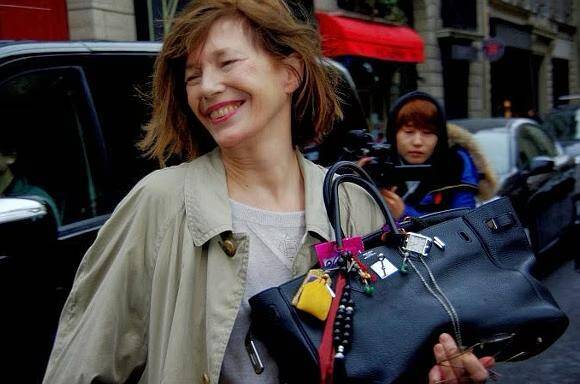 Updated: November 28th, 2022