The Fendi Baguette requires no introduction. (Read: The Fendi Baguette Bag is Officially Back). Since its re-release in 2018, the iconic 90s bag has become one of the most popular bags in the fashion world (and Instagram). Now, Fendi is using the iconic "It" Bag to make fashion history. This month the Italian fashion house released the first scented Baguettes.
@fendi
Fendi partnered with luxury perfumer Francis Kurkdijian to create scented leather with the fragance FENDIFRENESIA, which Fendi describes as "leathery and musky." With Maison Francis Kurkdijan's patented technique that imbues the leather with the fragance, the Baguettes will hold their scent for up to three years. The internal structure of the leather is key to keeping the scent, according to Fendi, and the bags also include a 5ml vial of the fragrance to spray on the matching card!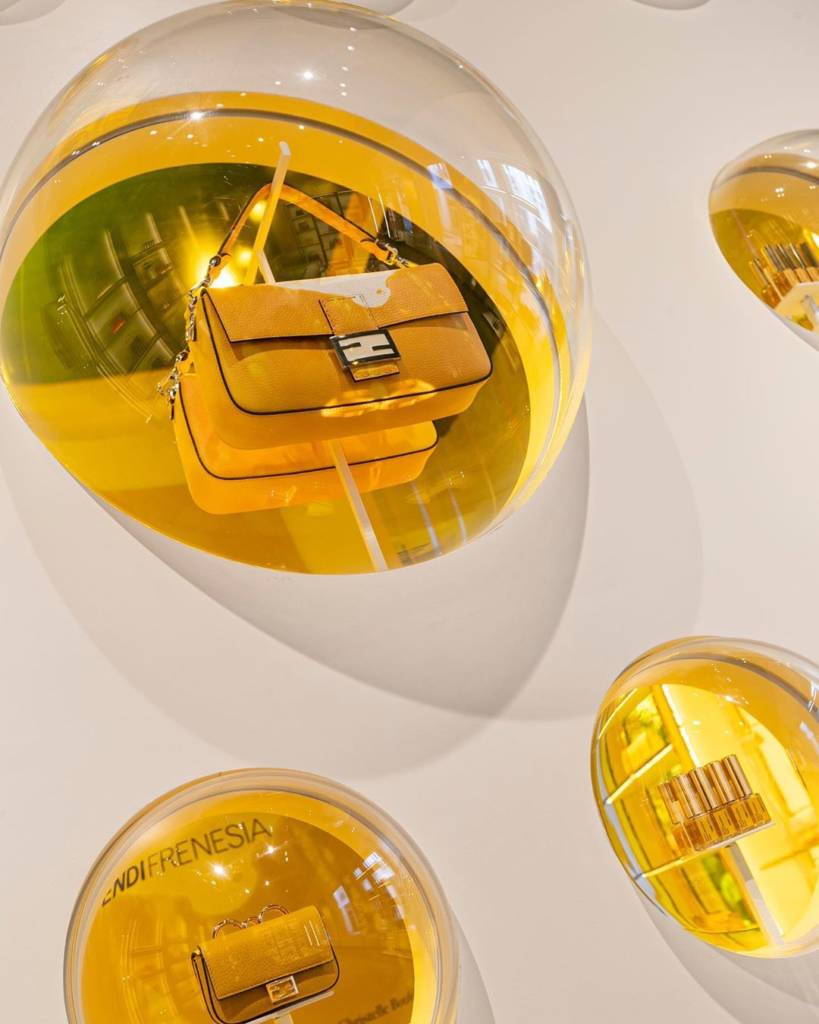 @fendi
The limited-edition line, which debuted this month at Fendi's Miami Design District Boutique, currently consists of yellow/white Baguettes in three sizes. The nano (aka super mini) version is currently available online for $630, and it comes with a clip so that you can attach it to larger bags or belts. (It also has a slim golden chain so it can be worn crossbody.) The rest of the collection, including the standard-sized Baguette, is only available in stores. And if you're interested, act quick—the scented Baguettes are only available until December 20!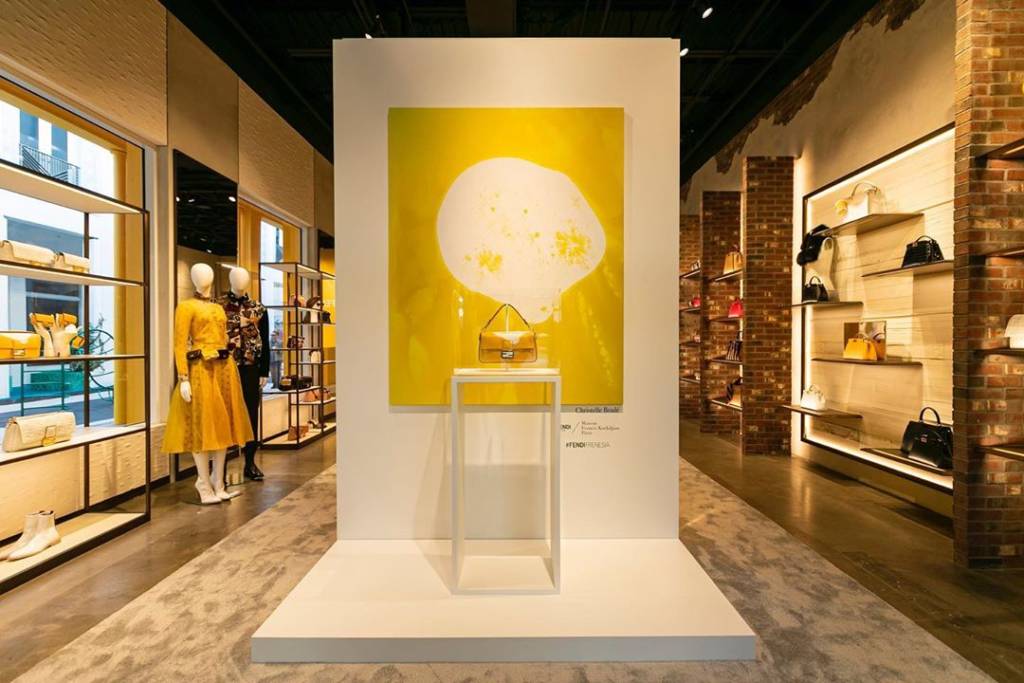 Displayed in the Fendi boutique. @Fendi
What are your thoughts on this development in the fashion world? Brilliant or unnecessary? Are you intrigued? Discuss below!
Read related articles below:
The Fendi Baguette Bag is Officially Back
Dior x RIMOWA: The Collab We've All Been Waiting For Is Here
Dior Gets Back on the Saddle Bag and more from Fall 2018