2023 marks the Year of the Rabbit. Lunar New Year is celebrated by over a billion people worldwide. It is the beginning of the lunisolar calendar which occurs annually. Each year in the Lunar calendar is represented by one of 12 zodiac animals and this year is the rabbit. It is the most important holiday in China and also celebrated in Asian countries, like South Korea, Vietnam, Singapore, the Philippines, Indonesia and Japan. And with this celebration comes major retail promotions.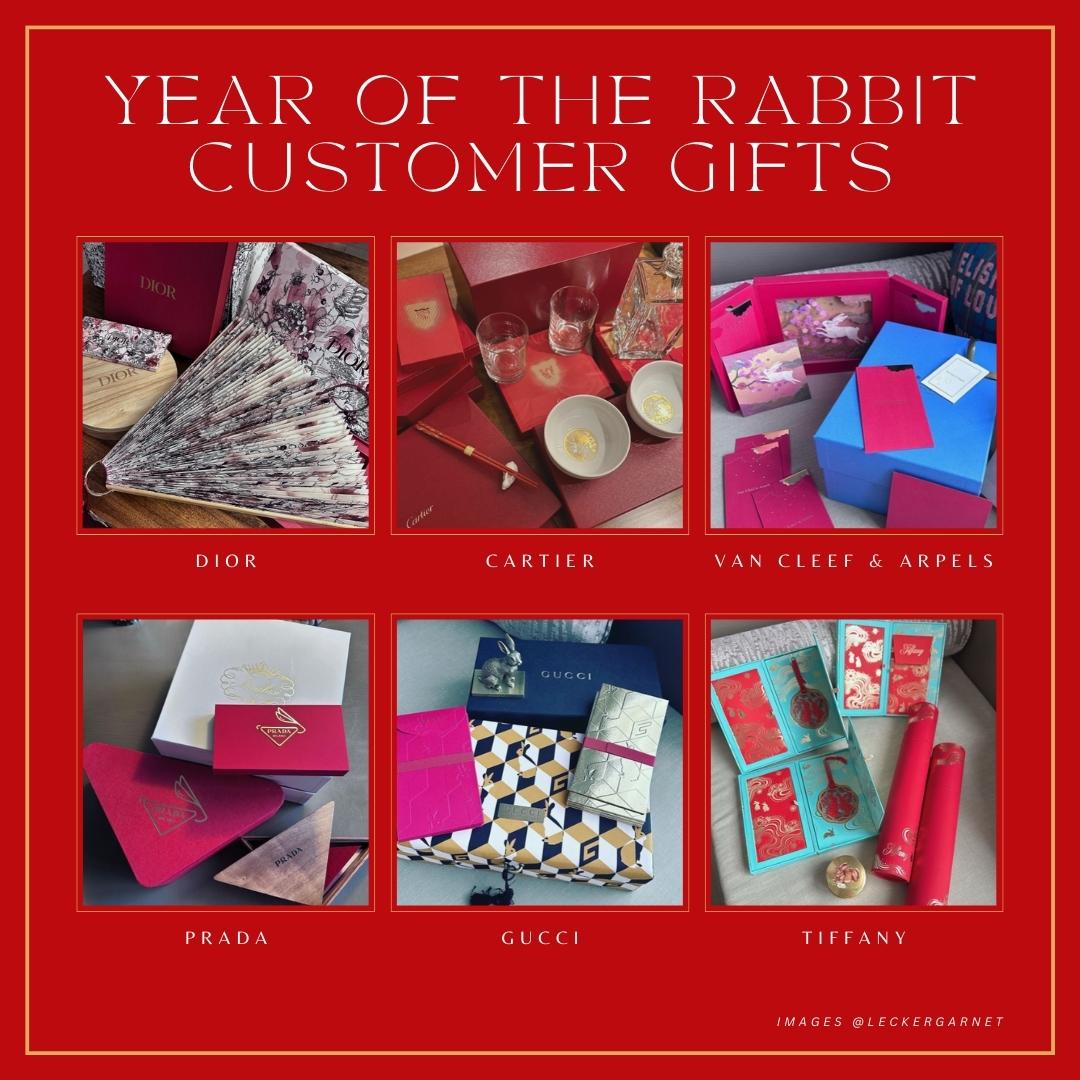 An essential part of the Lunar New Year celebration is exchanging presents among family and friends. It is thought to bring good luck to give and receive gifts. Traditionally, Lunar New Year gifts often come in the form of food and money in red envelopes, or items that symbolize prosperity and good luck. In Chinese culture, red is an auspicious color. Therefore, you will notice most decor and clothing in this hue.
To start the new year off right, our favorite luxury brands created limited edition items and even gave their customers special gifts and red envelopes. It is tradition to get new clothes for Lunar New Year… and even new handbags in our case.
Hermès and Chanel
While our two favorite brands, Hermès and Chanel, did not create special handbags for Lunar New Year, they did give some lucky customers decorative red envelopes and gifts.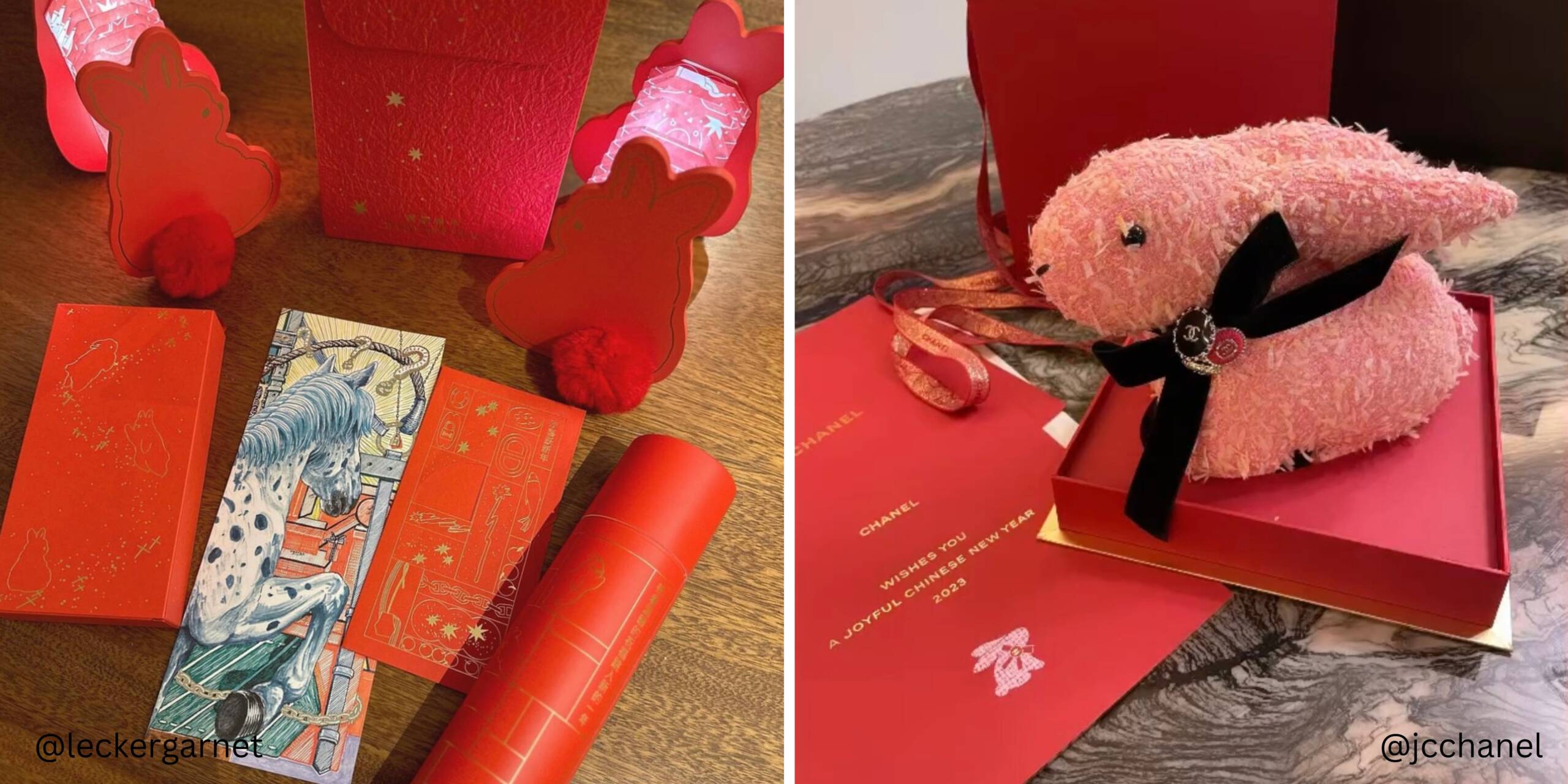 Looking for an Hermès gift to bring you luck? There are Rabbit neckties available to purchase at Hermès. Or you may be lucky enough to snag a Petit H Rabbit charm off the Hermès website.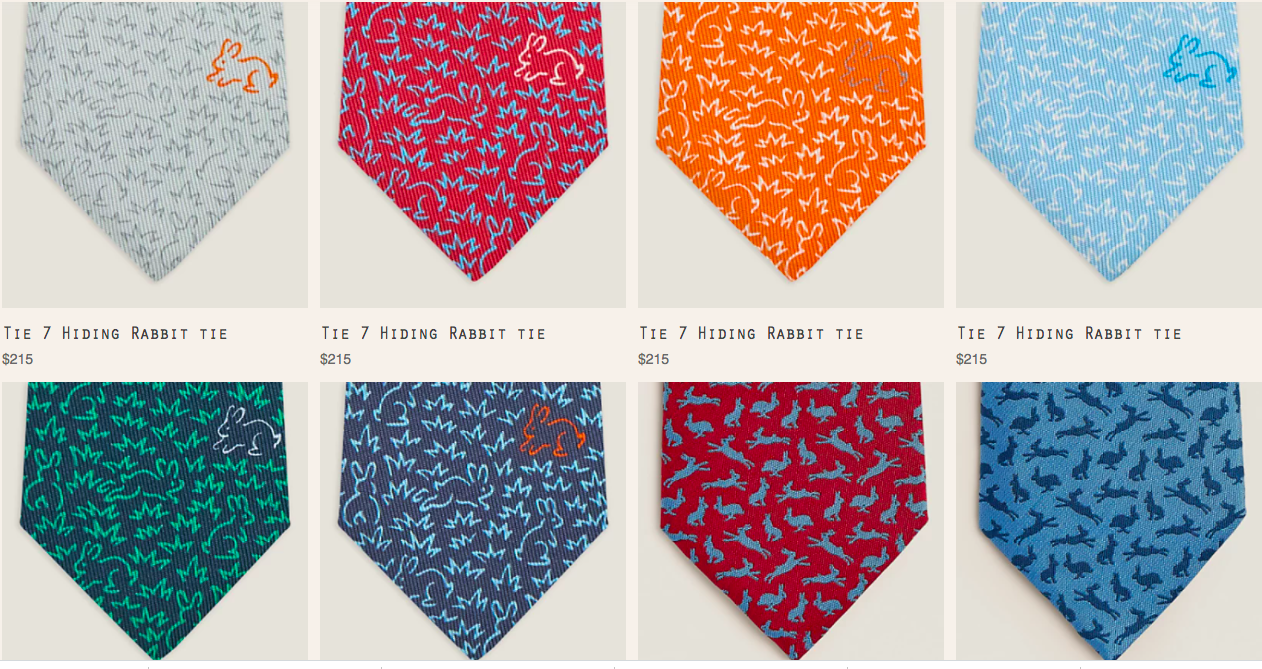 Now, let's take a look at some other luxury brands' Lunar New Year items:
For those shopping for handbags, Prada, Celine, Dior, Fendi, Gucci, Mulberry, Loewe, Burberry and Longchamp have created special edition items to celebrate the Year of the Rabbit.
Prada
While Prada didn't put a rabbit on their bags, this new puffy Napa leather in Pink was launched to celebrate New Year.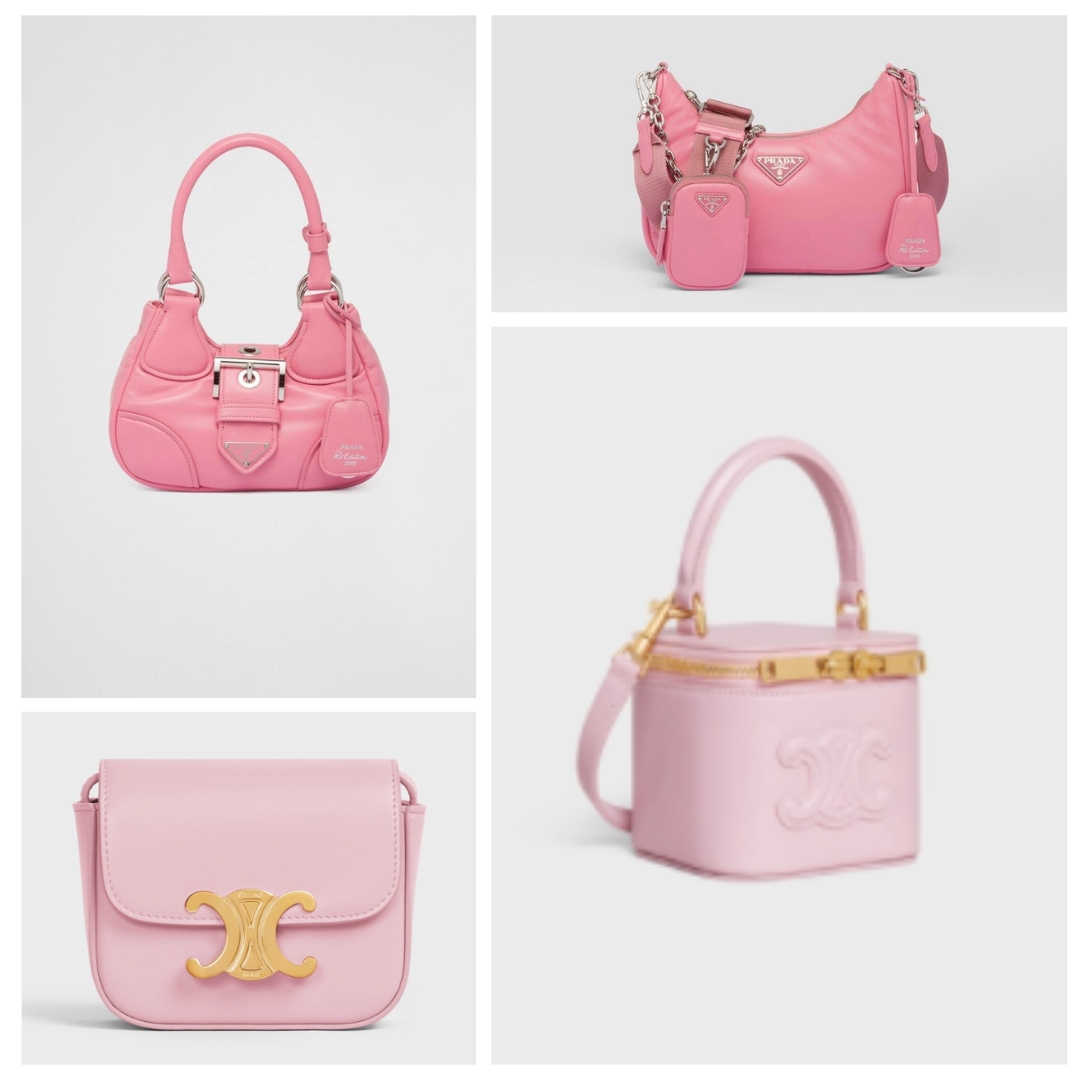 Celine
Similarly, Celine created a Lunar New Year capsule of "Light Pink" bags (pictured above), which were mostly only available in Asia. This collection includes a Teen Triomphe, Mini Vanity Case, Ava Bag, Mini Bucket Cuir Triomphe, and the Besace Triomphe.
Dior
Dior has two handbags exclusive for the New Year, including one red crossbody with a rabbit motif and a crossbody jacquard monogram with an embroidered rabbit design. Along with these two bags, there are furry rabbit sneakers, silks, clothing items and accessories in this collection.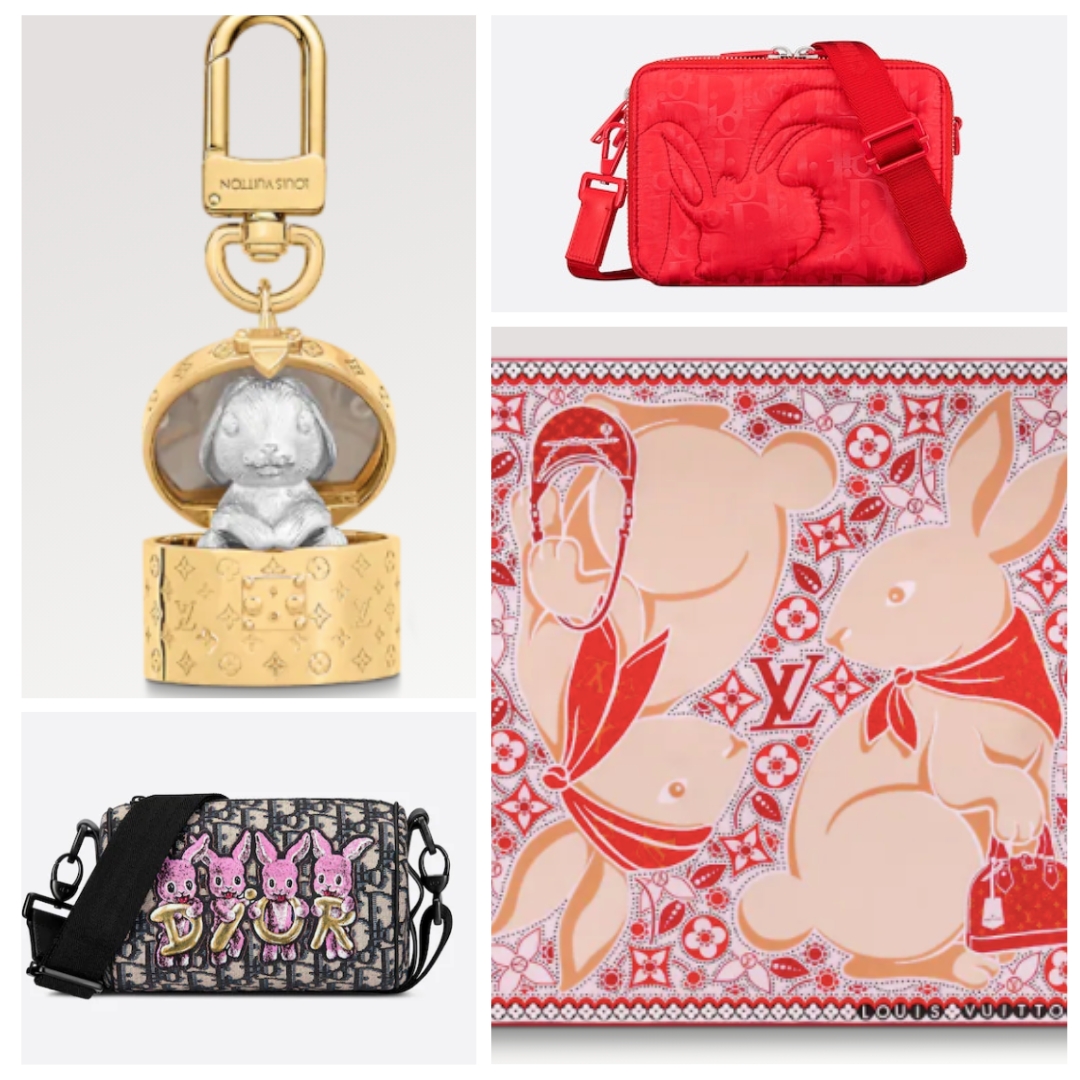 Louis Vuitton
While Louis Vuitton did not create an exclusive bag, there are many rabbit themed accessories available, including scarves and keychains (pictured above).
Gucci
Meanwhile, Gucci has a large collection of items under the Year of the Rabbit theme. Taking their classic bags, such as the Gucci Horsebit 1955 and the Gucci Diana Tote, Gucci produced these bags in a unique colorway for the new year. There's also clothing, shoes and accessories available in this special collection.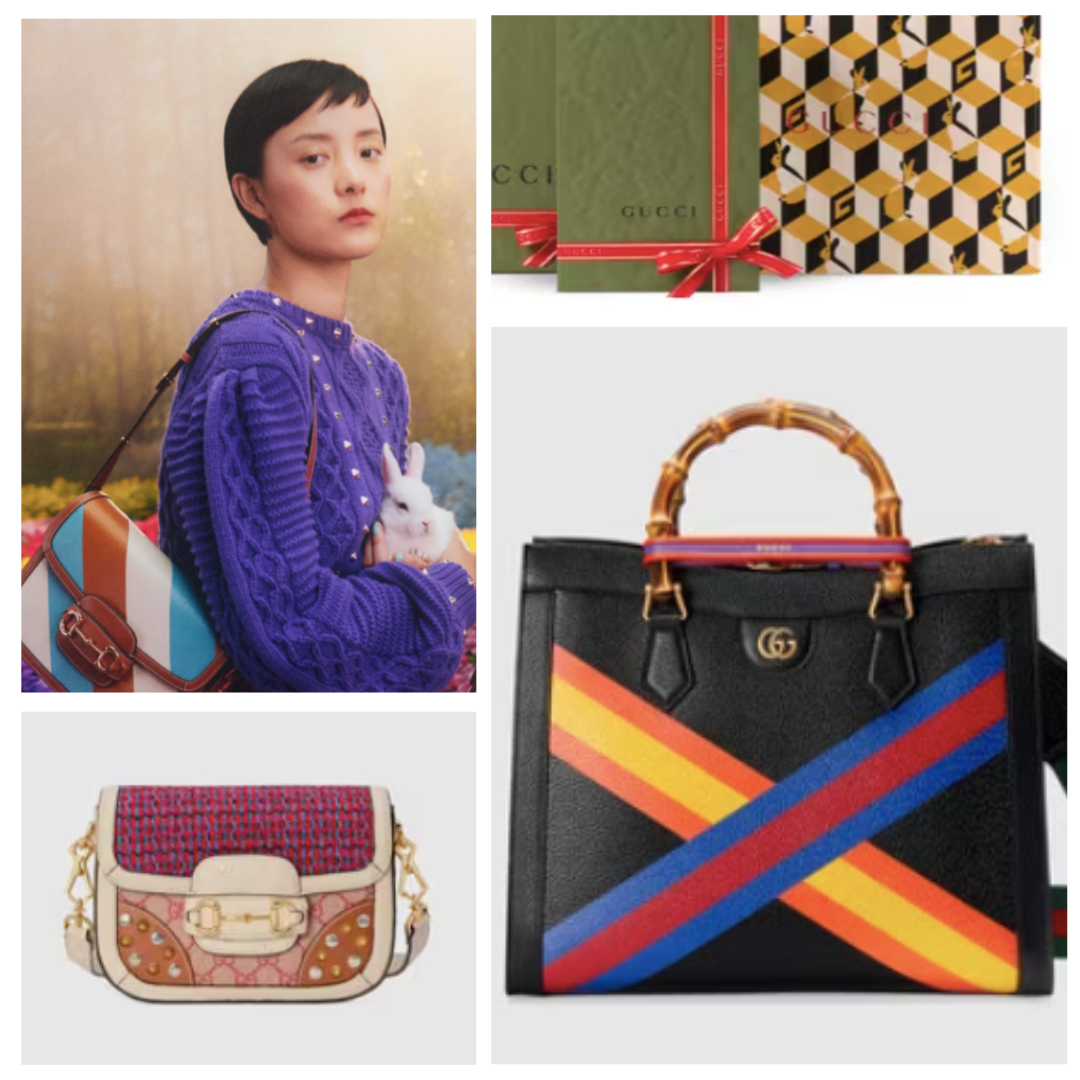 Burberry and Loewe
Probably two of the most playful collections are from Burberry and Loewe. How adorable are these rabbit themed bags? Loewe's pink fuzzy bunny bag is already sold out.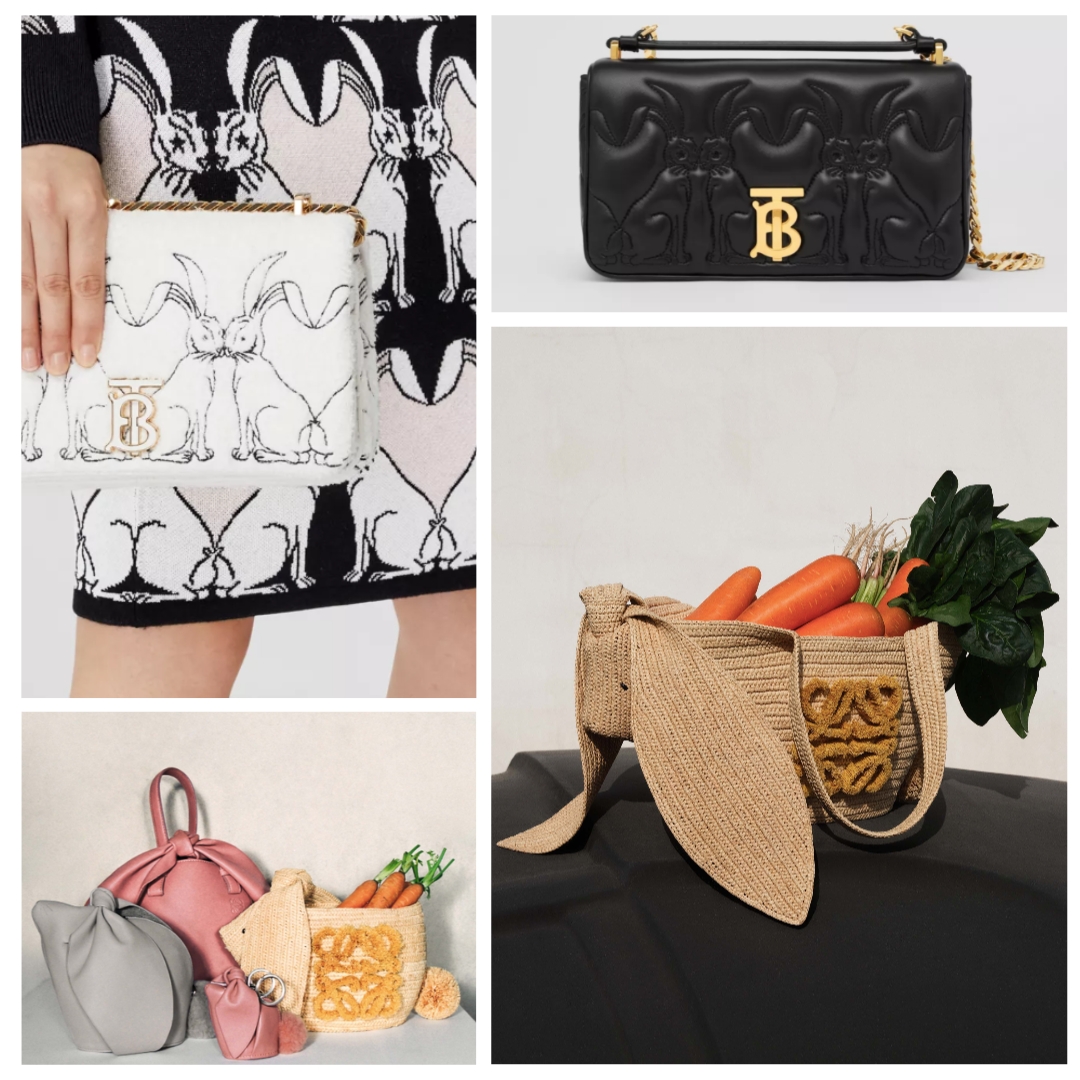 Mulberry, Fendi and Longchamp
Mulberry teamed up with the animated character Miffy for their New Year's collection of handbags. While Fendi created special red and white editions of the Baguette, Peekaboo ISeeU, and the Nano Fendigraphy. Longchamp offers a collection of pink tote bags with a whimsical carrot print and blue bunny bag charm.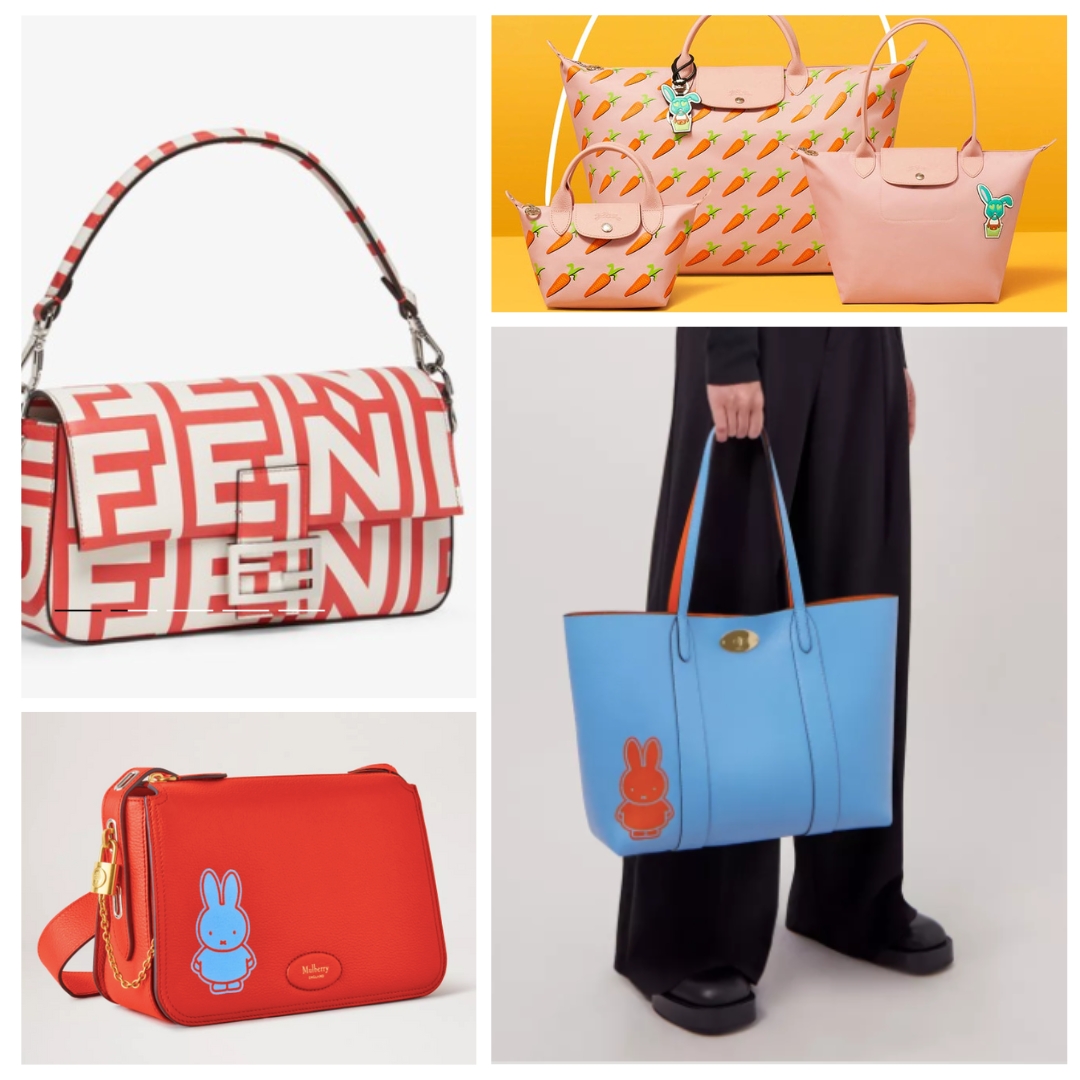 Which one do you plan to give or hope to receive for good luck in the Year of the Rabbit? Let us know below!
Read Related Articles:
It's not a Bag: It's a Fendi Price Increase in 2023