It's barely New Years, and love is in the air, that is- our adoration for heart-shaped handbags. Certainly, it's not a new concept. Chanel released a new one for Spring/Summer 2022, renewing vibes of the mid-1990s version and sending fans clamoring for their own heart.
Read: https://www.pursebop.com/the-chanel-heart-obsession-runs-deep-how-do-you-wear-yours/
Louis Vuitton is also in on the love game. You may have first spotted the Louis Vuitton heart bag in the Gossip Girl Sequel (filmed in 2020) over the shoulder of Monet de Haan, played by Savannah Lee Smith.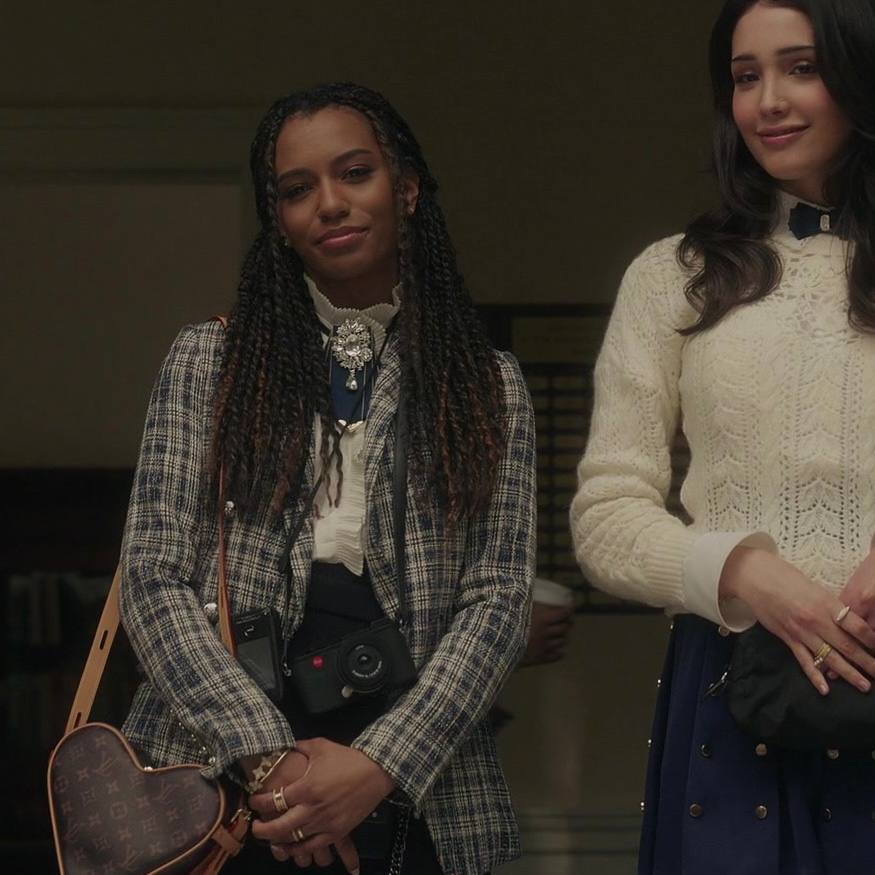 Image Credit: HBO Max
The Louis Vuitton Game on Coeur quickly became one of legend and notoriously hard to secure. Personal shoppers were flooded with requests for this heart shaped handbag. First launched in 2020 as a part of Nicolas Ghesquiere's Cruise collection, Louis Vuitton fans have been giddy for a reboot since then. Originally, the bag retailed for a reasonable price of $2,100 at the time.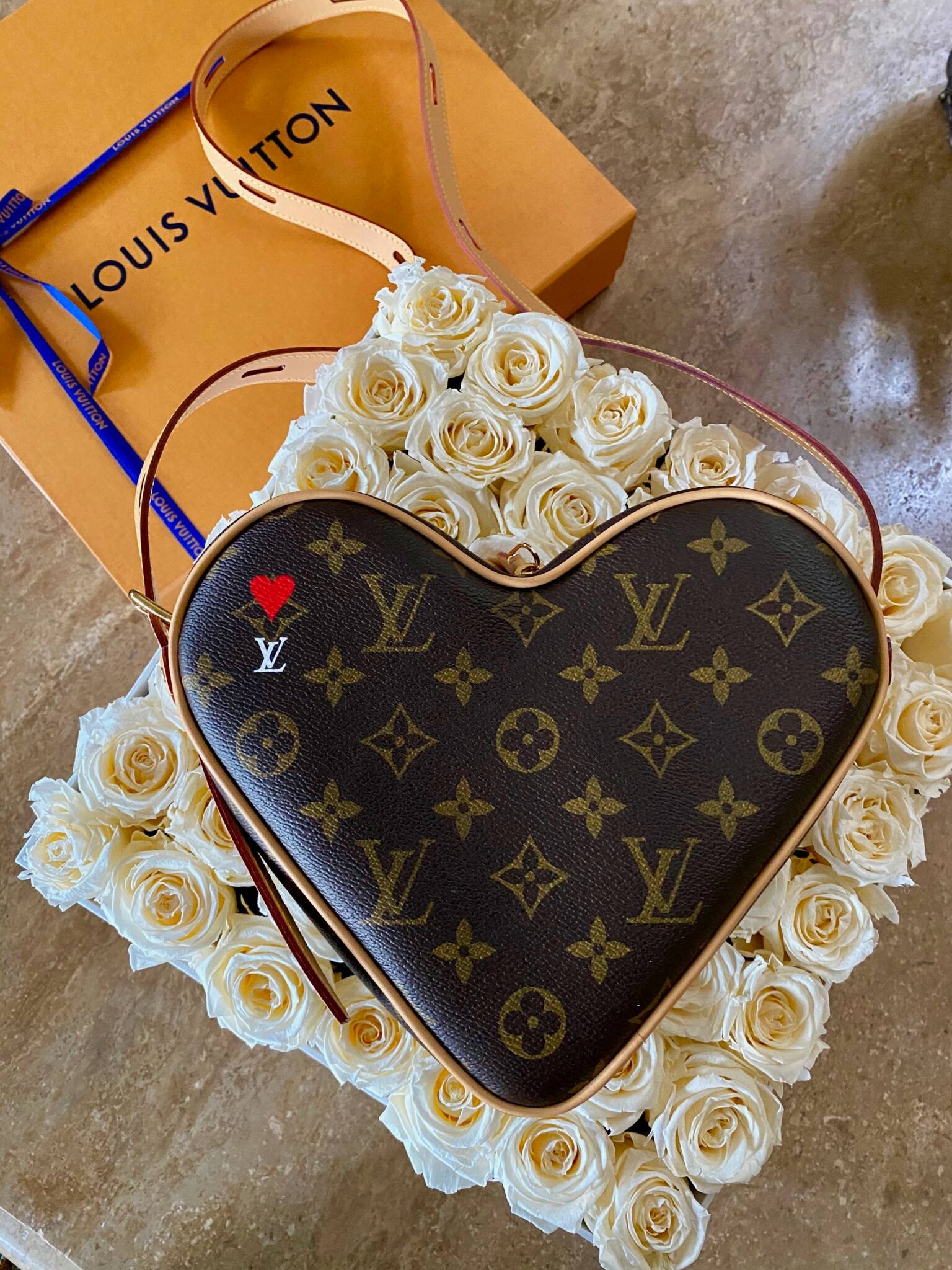 Well fear not, my heart loving friends. Louis Vuitton is bringing back a heart shaped handbag! As part of the Bubblegram line, this new "Pop My Heart" pouch is bound to steal the hearts of many. Launching on January 20th, this is an exclusive collection for Valentine's Day. It will come in two colors, Lilac and Dragonfruit, retailing for $2,050.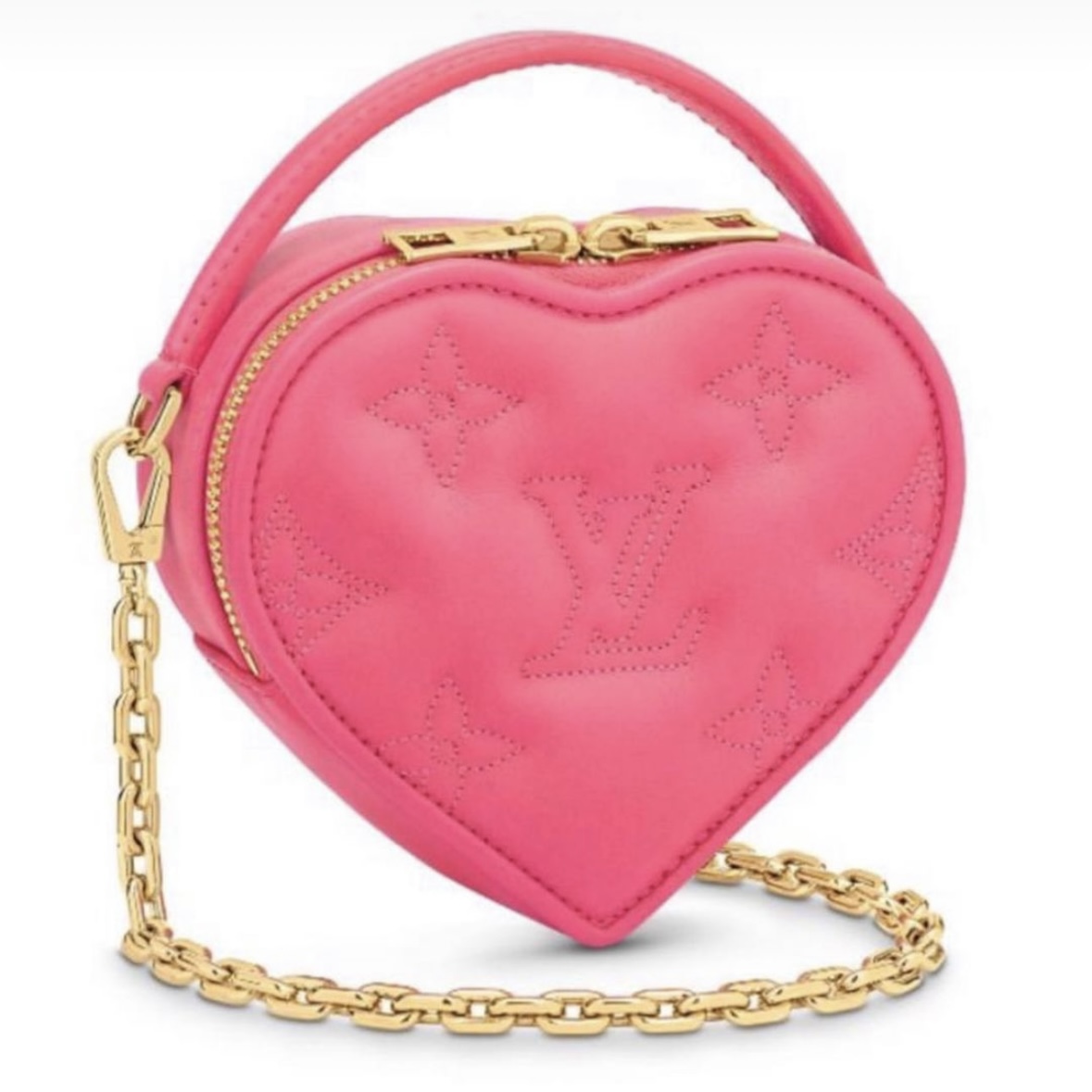 Image Credit: Louis Vuitton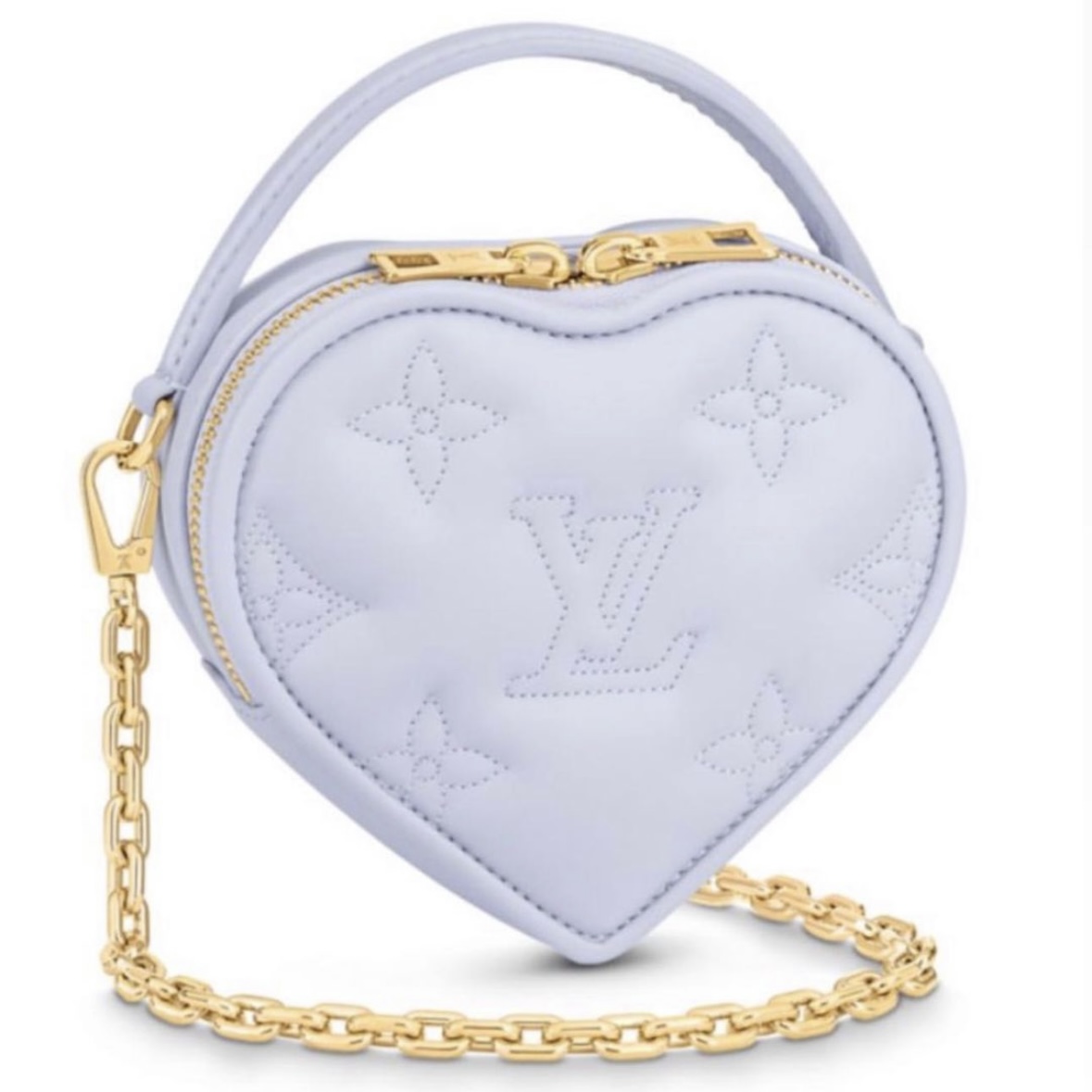 Image Credit: Louis Vuitton
Unlike the original in monogram canvas, this bag is monogram-embroidered in quilted calf leather. It features a removable, gold chain and small top handle. Along the top, there is a double zip closure. The chain drop measures 44 cm. However, it is substantially smaller than the last design.This one measures 5.5 x 5.1 x 2.2 inches, as compared to the spacious 8.7 x 6.3 x 2.4 inches of the original. It is doubtful that this minibag will fit your iPhone, but should accommodate keys and lipstick.
Are you in love? Or holding out for the original Coeur? Let us know what you think!
Read Related Articles:
https://www.pursebop.com/boptalk/topic/new-louis-vuitton-workshop-coming-to-italy-lvmh-announces
https://www.pursebop.com/boptalk/topic/news-louis-vuitton-to-open-hotel-in-paris-alongside-worlds-largest-boutique
https://www.pursebop.com/boptalk/topic/where-in-the-louis-vuitton-world-is-vivienne