Sometimes, dear readers, you and your stories inspire me! In fact, it was @styledbyme_j 's article here on Boptalk that got me craving a special order Bastia and Calvi. Mind you, I've never owned any Bastia or Calvi. But the idea of a SO was too enticing. Only this time it wasn't something I could beg my SA for. Nor could I even do it myself because… this opportunity was only granted to citizens of the EU.
When I shared this special order news with all of you on my Instagram and expressed my wish to have one for my collection, a lovely friend in Germany that I met through IG offered to place the orders for me. Let's say it was telepathy because she had just posted a story about it too. It was so much fun plotting the colors for the interior/exterior, picking out the special stamp, and determining placement of my initials.
Colorwise, for the Calvi I selected Rose Pourpre on the outside. It's fairly obvious why… I had my SO K25 Noir/Rose Pourpre in mind (let alone my RP ostrich).
Read:
When you Win the Hermès Lottery: My Horseshoe Reveal
Hermès Reveal: A Little Birdie Flew In For the Birthday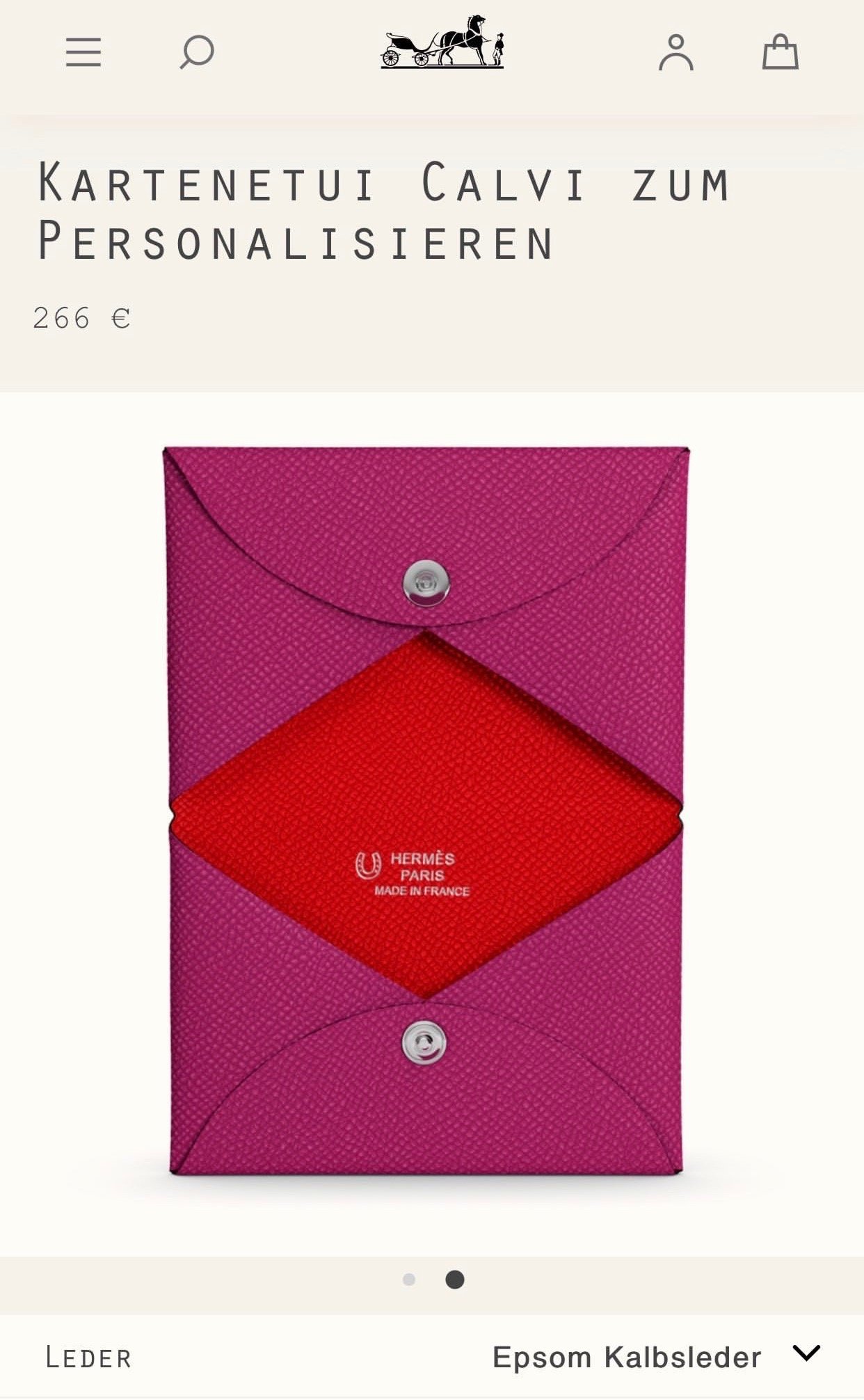 Inside is another color pop, my new favorite Hermès red, Rouge de Coeur. It's more vibrant than Rouge Casaque but without a hint of orange. Even in Epsom, Rouge de Coeur feels deeply saturated as compared to the brick hue of RC, particularly evident in Epsom.
As for the other, is it a total wild card? Or a hint at something to come? 🤷🏻‍♀️ We'll leave that a mystery for now. Let's just say I couldn't be more excited with the way they both turned out.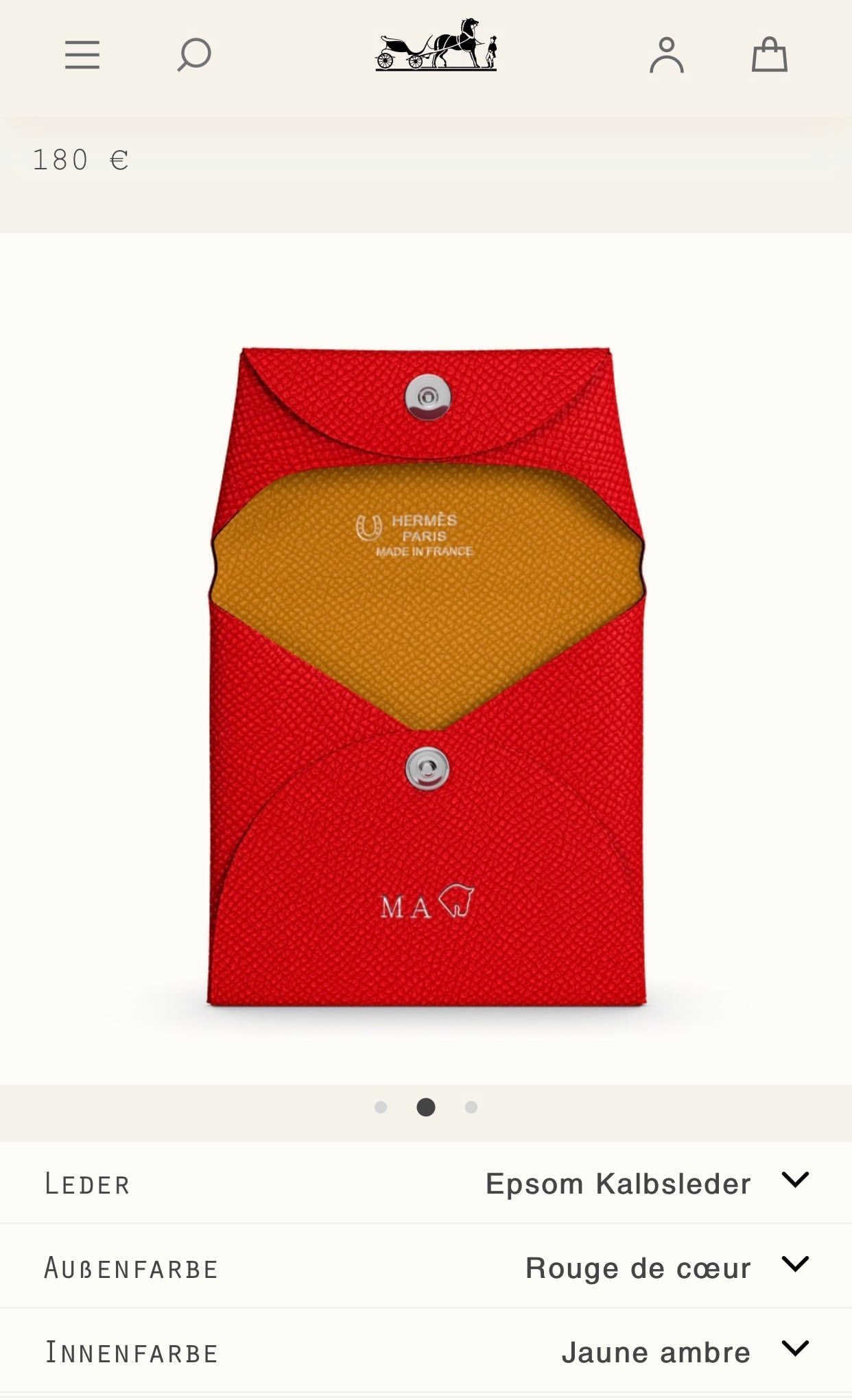 My special order treats arrived all the way from Germany but there's a story here too. They were mailed on December 16 and received just a few days ago at home in Chicago. But since I am currently here in Florida visiting my parents, the box had one more leg of travel to do before they would be finally be revealed.
I was completely confident they would show up at some point but I confess there was the possibility that they were lost. I'm going to let @dresscodeshopping (who updated me every step of the way) share that part of the story below. Thank you Suzanne :)
I made a fun video with a special guest ❤️ that I am sharing on my IG that I don't want you to miss.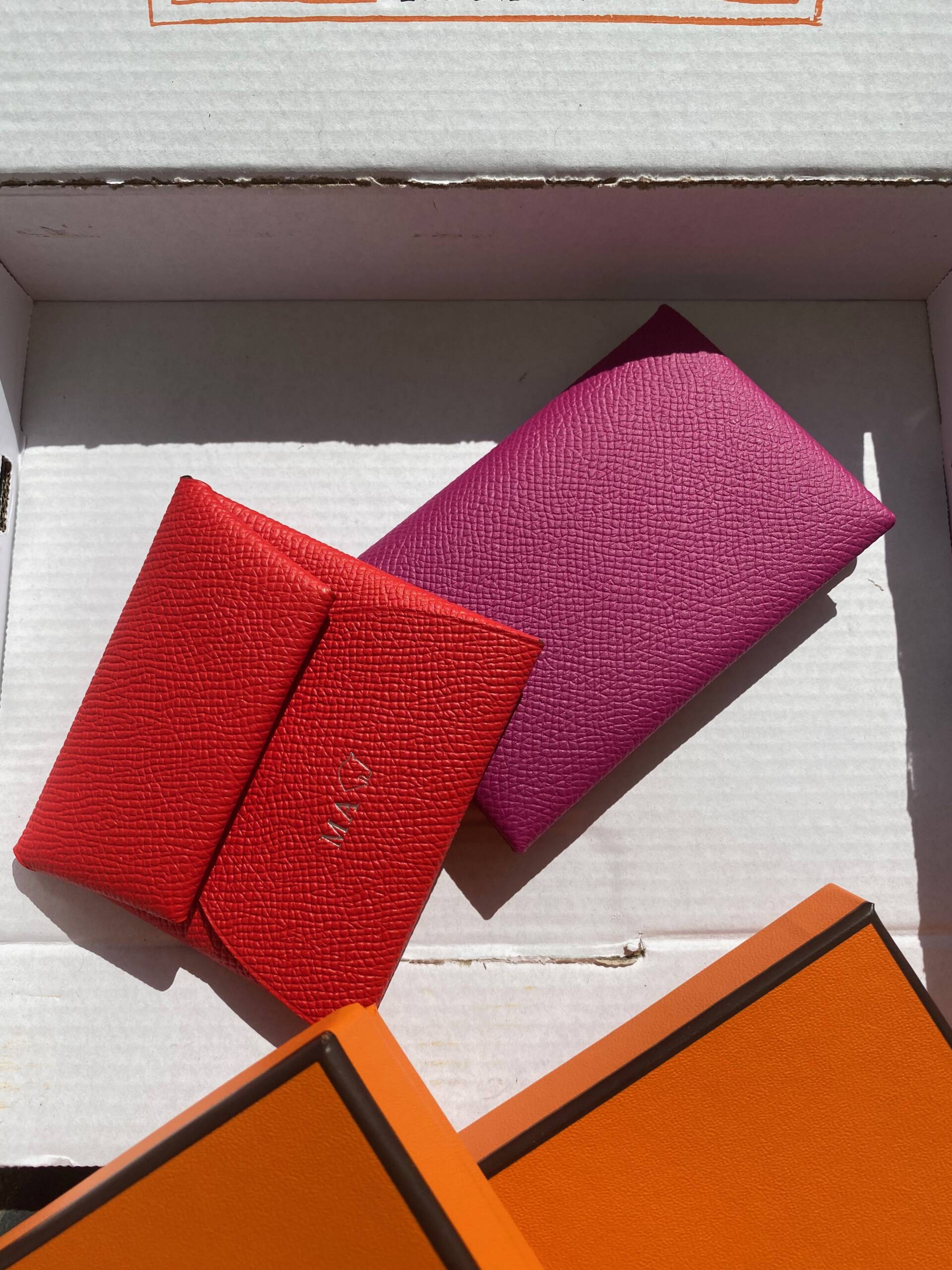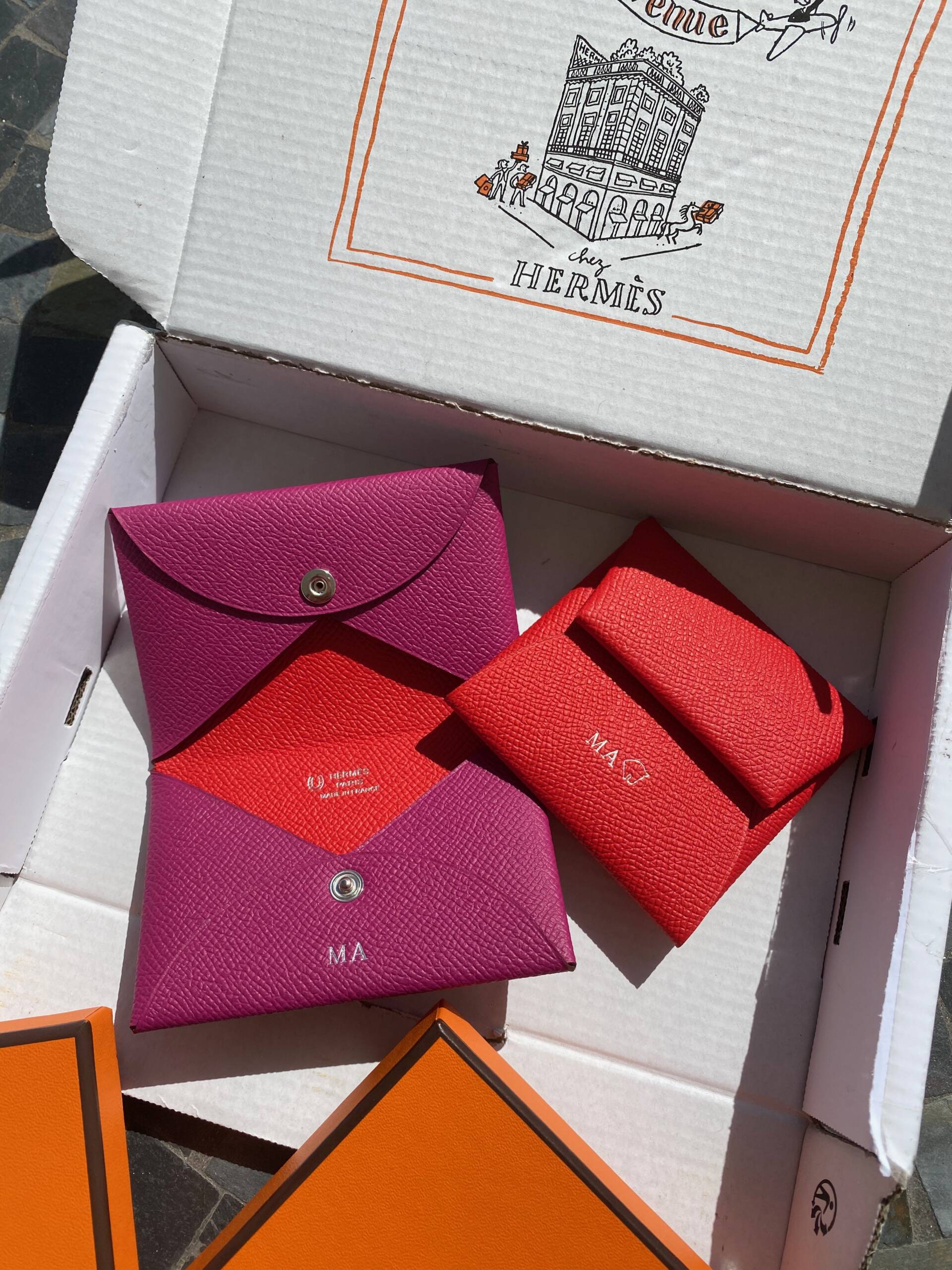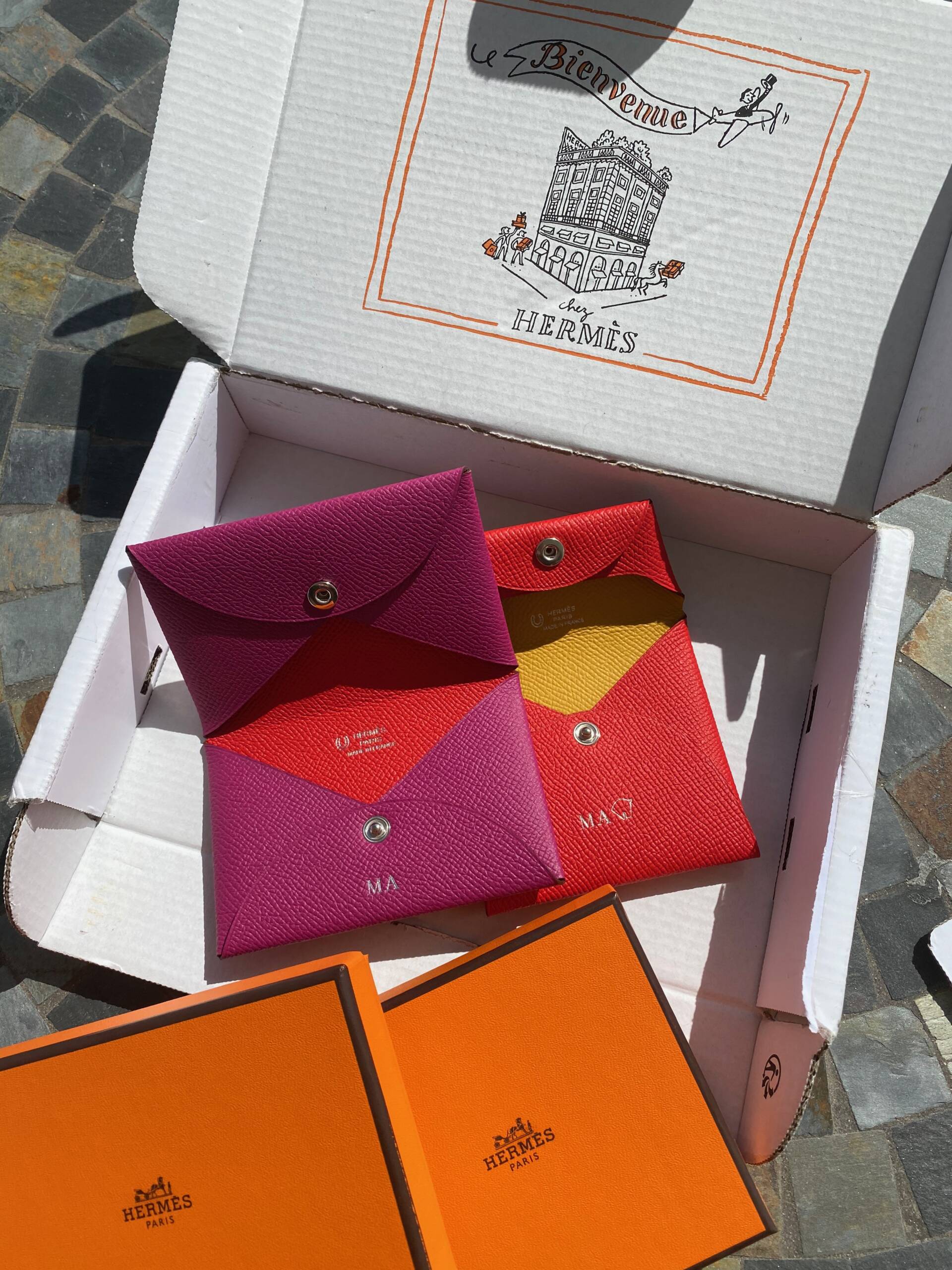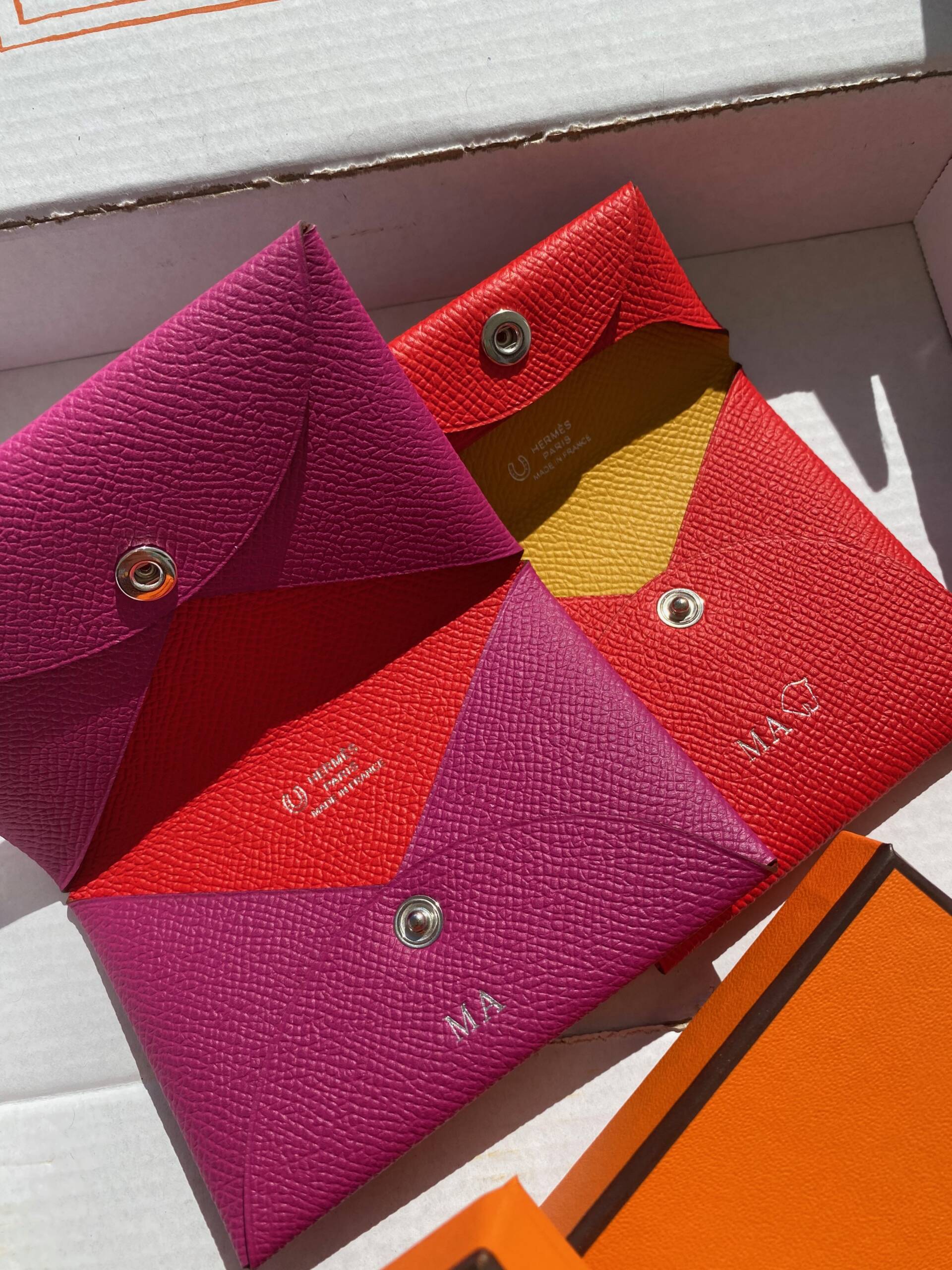 Please login first to submit.
As a Personal Stylist / Personal Shopper myself I follow Monika and her amazing Pursebop website and Instagram page since many years and I was able to grow my own knowledge only because of Pursebop.
I'm an Hermès collector and fascinated by the brands history and craftsmanship.
Every visit to an Hermès boutique (pre-corona) was an immediate mood booster and a total weekly highlight.
Back in October 2020 I posted on my instagram story (@dresscodeshopping) about the possibility of making a Special Order SLG (Small Leather Good) for either a Calvi or Bastia wallet, which was only possible in the EU.
I was thrilled when Monika asked me to order both the Calvi and Bastia SLG's for her.
Immediately I ordered her wishes and aas pretty sure they would arrive before Christmas 2020.
Weeks passed by and mid December 2020 I finally received Monika's Calvi and Bastia wallets.
I ran to the next post office and shipped the pieces to the US, in big hope Monika will have them before December 25th.
I asked the post office lady how long the parcel might take and she answered me it'll take 6 days but no longer as I have bought the premium service for faster delivery to the US.
I hugged myself and texted Monika the tracking number and shipping company.
Of course I tracked the parcel myself and checked shipping status like every hour, I was this excited. 1 day past and the parcel was already about to leave Germany. I was grinning from ear to ear…
but my grinning didn't last long.
I waited almost a week to have the tracking status checked again on December 21st and was fully shocked, the status hasn't changed at all…
Half part of me was cool and relaxed and my inner voice said 'come on…it's lockdown, there's a lot of shipping going on' and the other half of me was anxious and nervous and deep down I knew the parcel wouldn't arrive in time for Christmas.
Another week past by and New Years eve was around the corner. No tracking status update, no information. I really started to worry.
2 more weeks of updating the tracking number full of hope but getting nothing in return.
My hope was really put to test.
Calling the shipping company I was transferred from department to department, no one could help me and my tracking number…
Monika and I could only wait….and wait…..and wait.
Mid of January I was allowed to start an investigation request at the shipping companies complaints page and of course started the investigation immediately.
But nothing…..
Nothing happened.
Daily calls at the shipping company still didn't help either finding or delivering the package…
50 days passed since the last tracking update on December 17th until I received a welcome "PING" from my phone.
It was February 5th and I was in the car on my way to a meeting and saw an email from USPS.
I stopped my car immediately on the sidewalk and checked what the mail said.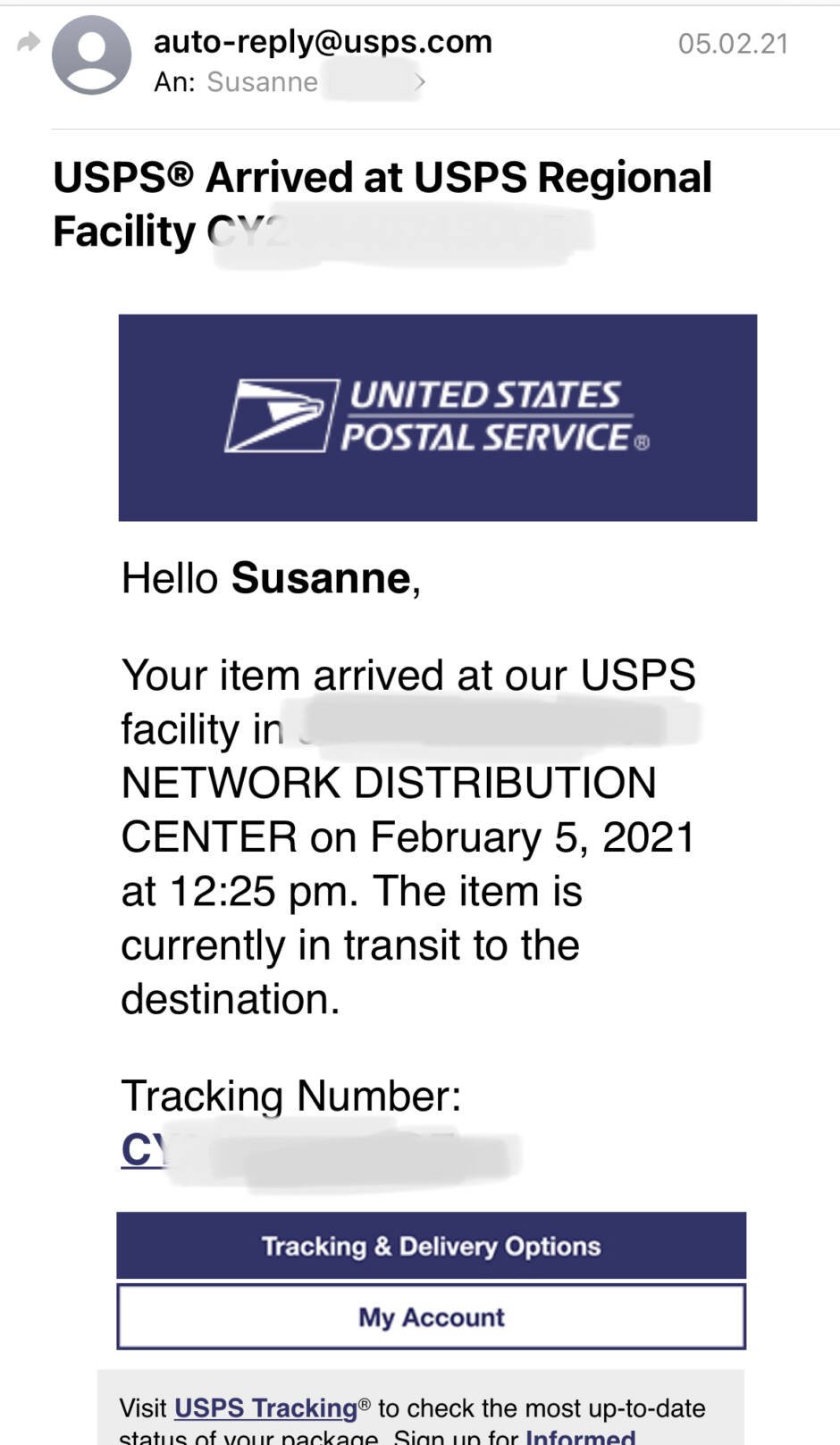 I couldn't believe my luck! The parcel arrived in the US!
I texted Monika the very next second and felt so relieved and happy!
And within 3 more days the parcel was delivered! 🎊🍾
I am extremely happy for Monika having these Special Order SLG's now and I deeply hope they will last a lifetime and bringing her the most of joy.
I will always remember the feelings of being devastated and helpless but also feeling extremely happy for Monika's order and even more grateful for her patience and trust in me.
The next orders are placed and I know I will never use the same shipping company again!
🙈
You must login to post comments
I don't know how you did it, but I can't find this on the France site.