In news coming stateside today, a shipment intercepted in Louisville, Kentucky contained nearly 600 luxury watches. From Rolex to Cartier, US Border Patrol seized the package that, had the items been authentic, would have totalled nearly $22 million USD.
The watches were said to have been sent from Hong Kong with a destination of the state of New York. This is not the first time such a confiscation has occurred. Over the course of the past four years, statistics released by the Agency show that nearly $1.8 billion USD in counterfeit watches have been seized.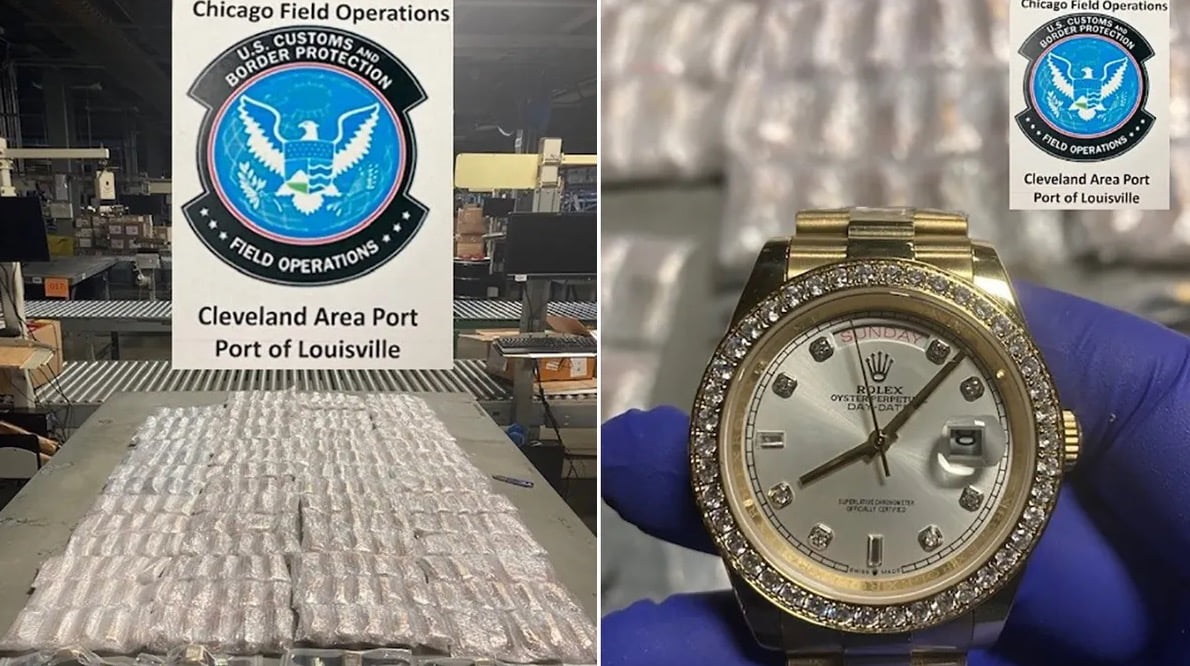 Image Credit: U.S. Customs and Border Protection
Once again, authorities are cautioning shoppers against such items that look like a steal online, though they end up being anything but. "Consumers are always looking for the best deal, the unfortunate part is criminals are also online pedaling their counterfeit products," says Thomas Mahn, Border Patrol Port Director in Louisville.
For the full story, check out this link: https://www.foxnews.com/us/cbp-kentucky-seize-hundreds-counterfeit-rolex-cartier-watches.amp
Read Related Articles:
https://www.pursebop.com/boptalk/topic/more-counterfeit-handbags-found-entering-the-united-states
https://www.pursebop.com/boptalk/topic/hot-watches-rolex-robberies-on-the-rise-across-europe-uk
https://www.pursebop.com/boptalk/topic/u-s-customs-seizes-fake-chanel-brooches