Louis Vuitton recently launched a 'boutique on wheels' service called LV by Appointment.
The service is reportedly available for clients living in Los Angeles; from mid February to mid March and will thereafter be available in the Orange County area till the end of April.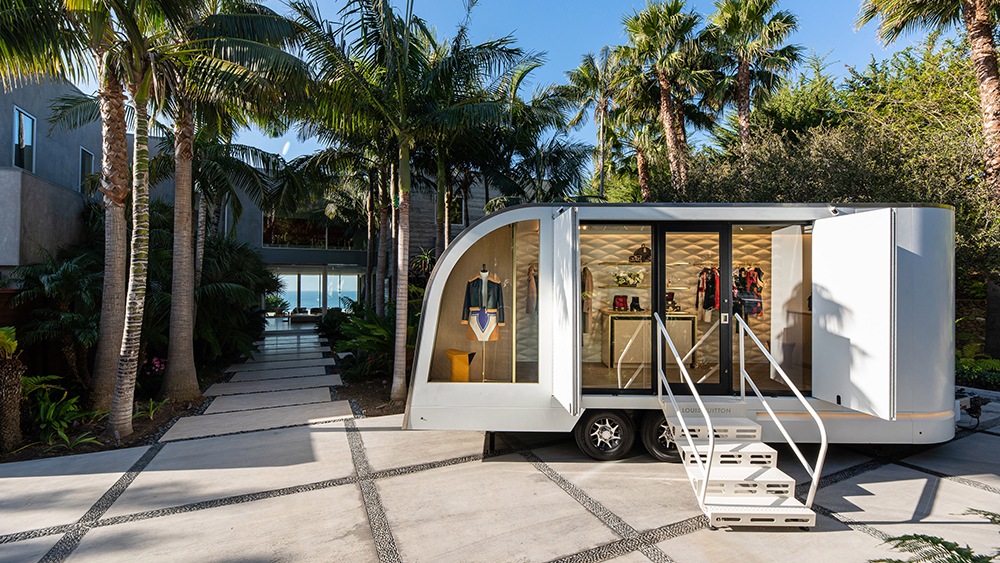 An existing patron residing in California can, for the next few months, avail of this service by simply contacting their local LV boutique and fixing a date and a time. Their sales associate will curate a selection of goods, in accordance with the client's preferences and send across for the client to browse and buy from their doorstep! The service is also available to people who haven't shopped at LV before- but erstwhile patrons will be given priority.
When the date for the appointment arrives a custom made luxury trailer, will haul the selection of good over to the client's doorstep for their consideration. The selection will include Louis Vuitton's clothing, accessories, watches, perfumes, jewelry, leather goods and a few rare and difficult to source pieces, all put together keeping the client's style and taste in mind. They might even include a few straight-off-the-ramp looks! To assist the client, a sales associate will be present in the mini shop. There doesn't appear to be any time stipulation for the duration of the appointment, the client is free to take as long as he or she requires. But with this curated a collection, you are likely to be in and out in a jiffy.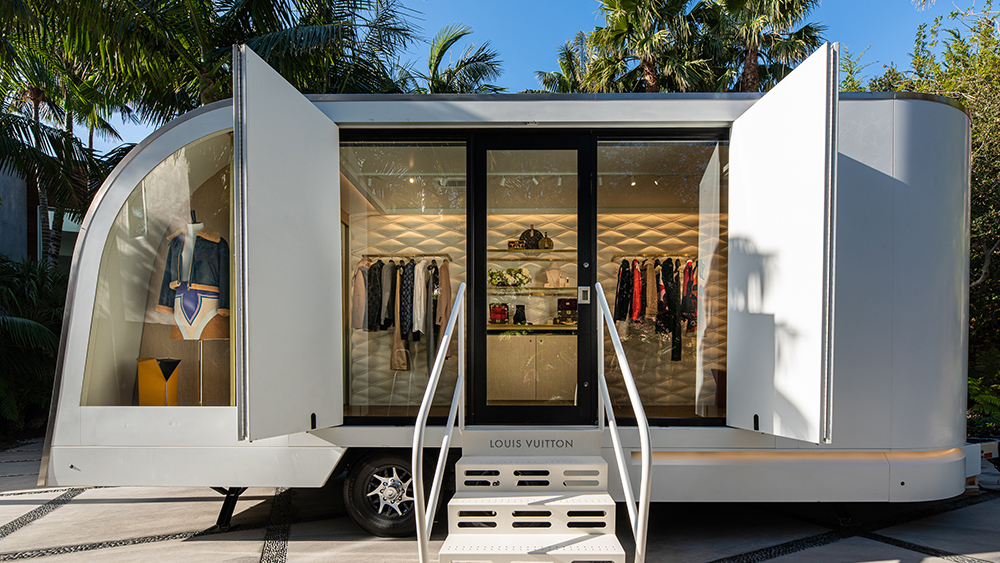 The service debuted in the latter half of December 2020; when in light of the pandemic and the existing social distancing norms- the LV boutique took to the streets of New York. At the time, only three people were allowed to be in the trailer at one go, and were required to wear face masks through the duration of the appointment. The mobile store has been crafted to allow proper ventilation at all times, and weather permitting leave doors and windows open to further facilitate air circulation.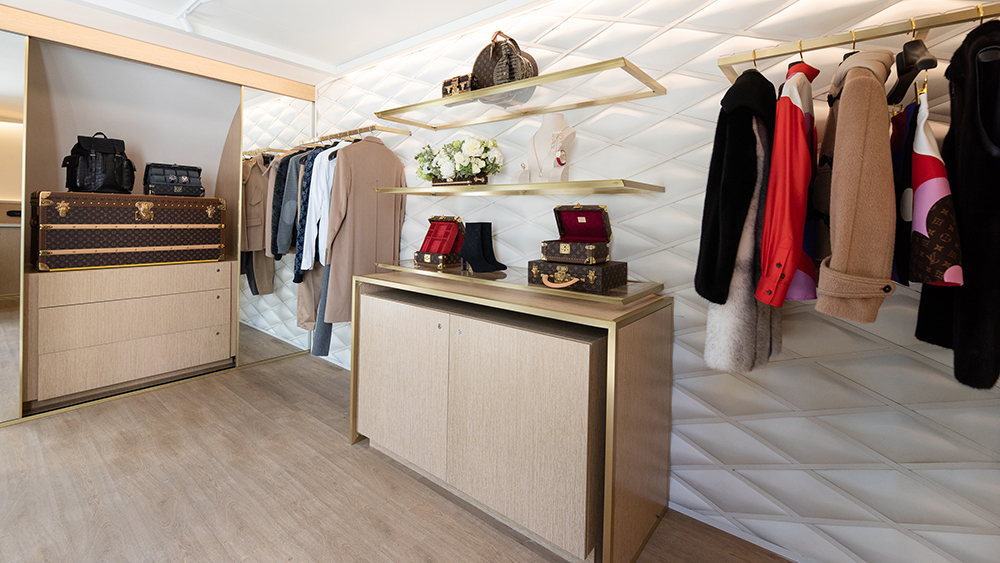 This is perhaps a preface to luxury retail in the post pandemic world. Louis Vuitton is among the top two LVMH brands that have manage to show positive numbers even in the wake of the pandemic, and perhaps it was thanks to such avant-garde initiatives by the brand that those results were even possible. (Read: Which Two Luxury Brands Nailed Success Amid the Hardest Time?)
What are your views on this new age concept?
Are you going to be making an appointment?
Personally… We're intrigued and can't wait till LV launches its boutique on wheels in our city!
Read related articles below:
No Travel, No Problem! Louis Vuitton's Skyscraper Jackets Have You Covered
A Look At Louis Vuitton's Pre-Fall 2021 Bags
Louis Vuitton Price Increase 2021
Picture Courtesy: Owen Kolasinski/BFA.com via robbreport.com