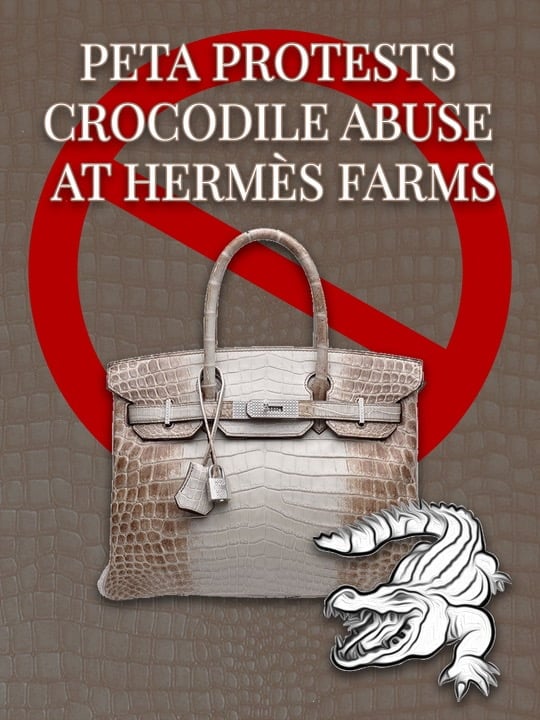 PETA, the organization that fights for the ethical treatment of animals in industries across economic sectors, is no stranger to confronting high profile names in the luxury goods market. A vocal critic in staunch opposition to the use of animal skins and furs, PETA has made its position clear time and time again- that such practises for the sake of materialistic vanity should be abandoned entirely.
This time, a report released by the Kindness Project (in conjunction with Farm Transparency Project), and shared by PETA, is highlighting one luxury house in particular, and unmasking their supposed "highly ethical" animal welfare practices. The brand in question? None other than the high luxury house- Hermès.
So, what exactly happened, and why is PETA attempting to expose Hermès again? Well, for starters, at the Hermès Annual Shareholder meeting back in May 2021, Hermès management refused to answer a question about banning the use of exotic leathers. A PETA protest followed.
To read more about PETA's statment, & view the report, click HERE.  
Now, just a few months later, according to PETA, the video included in the aforementioned report, shows crocodiles on a farm in Australia owned by the brand confined to pens and being mutilated and stabbed with a screwdriver. This farm is the source of reptilian skins used to create some of Hermès' most coveted handbags. With the video as evidence, PETA challenges Hermès' repeated assertions that it follows stringent conservation and welfare policies.
Just this week, PETA organized new protests at many Hermès boutiques worldwide as retaliation against the brand. Often punctuated with the provocative sight of bags dripping in blood, PETA stated in a direct letter to Hermès that "no purse is worth an animal's agonizing death" and that "[the organization] is calling on Hermès to listen to the outcry against cruelty to crocodiles and ban exotic skins." Highlighted by PETA is the often repeated claim that three young crocodiles, are needed to produce just one Hermès bag. Read more HERE. 
This is not the first time that PETA has charged Hermès with animal cruelty. Over the years, there have been similar allegations. For example, in 2015, PETA criticized similar practices at Hermès owned farms in Texas and Zimbabwe. Following that incident, PETA became a Hermès shareholder, attempting to have a voice within the company about its exotic skin sourcing.
But likely the most influential action then came from the bag's namesake – Jane Birkin. The actress demanded that Hermès drop her name from the handbag unless it changed its practices on crocodile harvesting farms in Texas. Can such a feat even be fathomed, though? Can the Birkin ever be known as anything but the Birkin? It is hard to imagine, even now, when theoretically speaking.
Although we have not yet seen Hermès' response to the latest PETA video, and its subsequent claims, we wonder how this will affect Hermès as a brand, and the greater demand for exotic luxury goods. After all, the crowned jewel of handbags – period – is the Hermès Himalayan Birkin bag- made from none other than the skin of the animals at the heart of this discussion.
What do you think about this? Moreover, what are your thoughts on exotics within the handbag market as a whole? Do you think this will damage Hermès' image, even though the majority of its goods are made from leather? Be sure to share your thoughts…
Read More:
California Bans Exotics – What Does This Mean for Luxury Bags?
The Birkin Continues to Make Headlines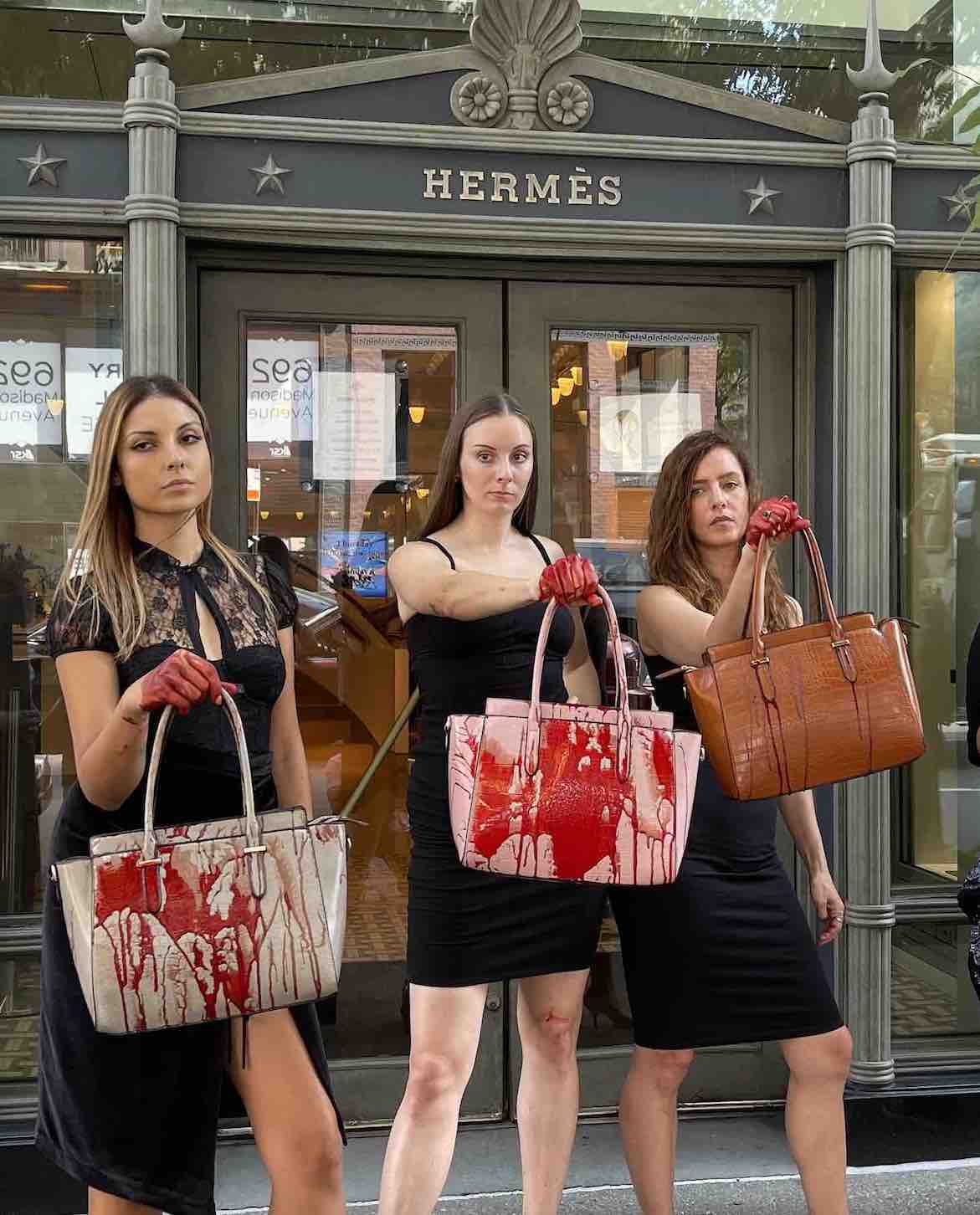 Image Credit: PETA/ Their Turn
Please login first to submit.
Thank you to both people who posted about the barbaric act of using the exotic leathers. I could not agree more with you both. I hope more people in the luxury community move away from exotics and stay with meat byproducts and vegan leather options. I love Hermes, but agree they have some shady practices that need to change with the times.
I think we in the luxury community should join animal rights activists in protesting exotic leather! It's completely different than calf & lambskin, which are byproducts of the meat industry. Hermés breeds & tortures crocodiles just for you to carry as a purse! I wouldn't even be able to wear that leather without guilt and shame. I can't imagine the dirty looks from people who know what you're wearing. There's not much ethical about this brand, they torture their customers with their weird mind games to even be offered a bag, abuse animals and continue to use Jane Birkin's name without consent. Gross practices around 🤢
This is very upsetting and shows that the time has come for even Hermes to drop the use of animal skins as there can never be any guarantee of no animal suffering. I personally own a crocodile Kelly that was purchased 20 years ago and am ashamed and feel sadness to carry it. Might end up selling it finally. With all the innovation of man made materials and Hermes new mushroom leather they need to invent a new type of man made that will give us all peace of mind. I'm not down for even 1 creature suffering. The French are notoriously resistant to any change though. So it will be difficult. Very sad story. But I hope change happens for all the animals in this world.