Just the word "Birkin" is enough to set off a fashion frenzy. The Birkin Bag is inarguably Hermes' most iconic bag ever. The eponymous bag was conceived after an anecdotal moment, but forever changed the handbag game. In 1981, Jean-Louis Dumas sat next to actress Jane Birkin on a plane and realized she was struggling to keep her belongings together in the straw bag she was carrying. Birkin lamented that she couldn't find a leather bag she liked. After that Dumas, set out to design a leather bag adequate and stylish enough for the busy woman to keep her life together.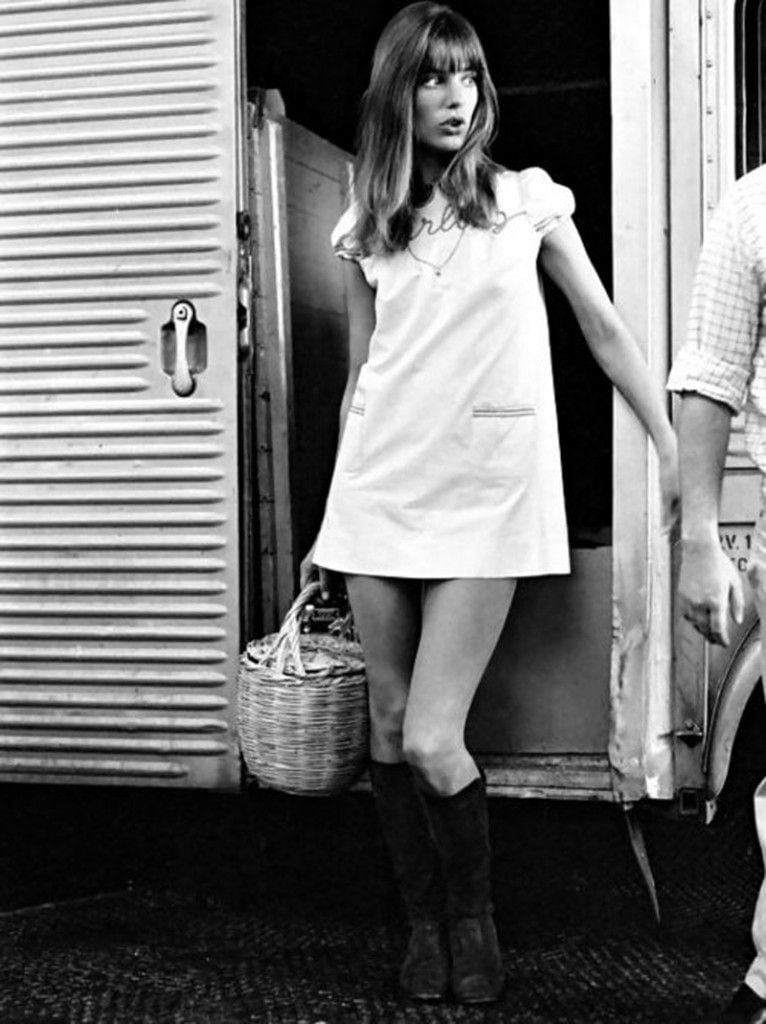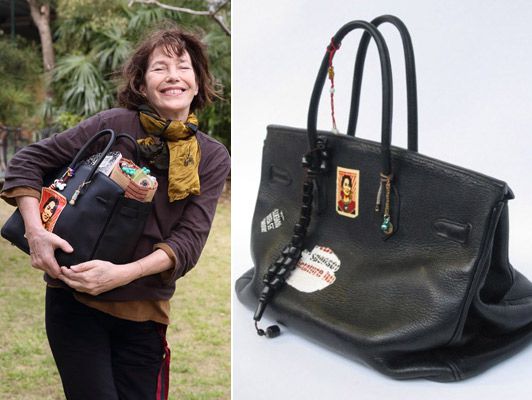 Since then, the Birkin has become a huge icon in the fashion world and frequently tops people's Holy Grail Bag list. Being able to say you have a "Birkin " is a big part of the Hermes bag experience. However, that could change after the statement released by Jane Birkin this past Tuesday. Jane Birkin, the namesake behind the Hermes' Birkin bag, has demanded the company rename the bag.  Why you ask?
A recent PETA (People for the Ethical Treatment of Animals) investigation in the Hermes owned alligator factory in Winnie, Texas found many instances of alarming, inhumane practices within factory procedures. Animals were being skinned in conscious states, and dying slow, painful deaths. A series of dialogues took place after the concerning report.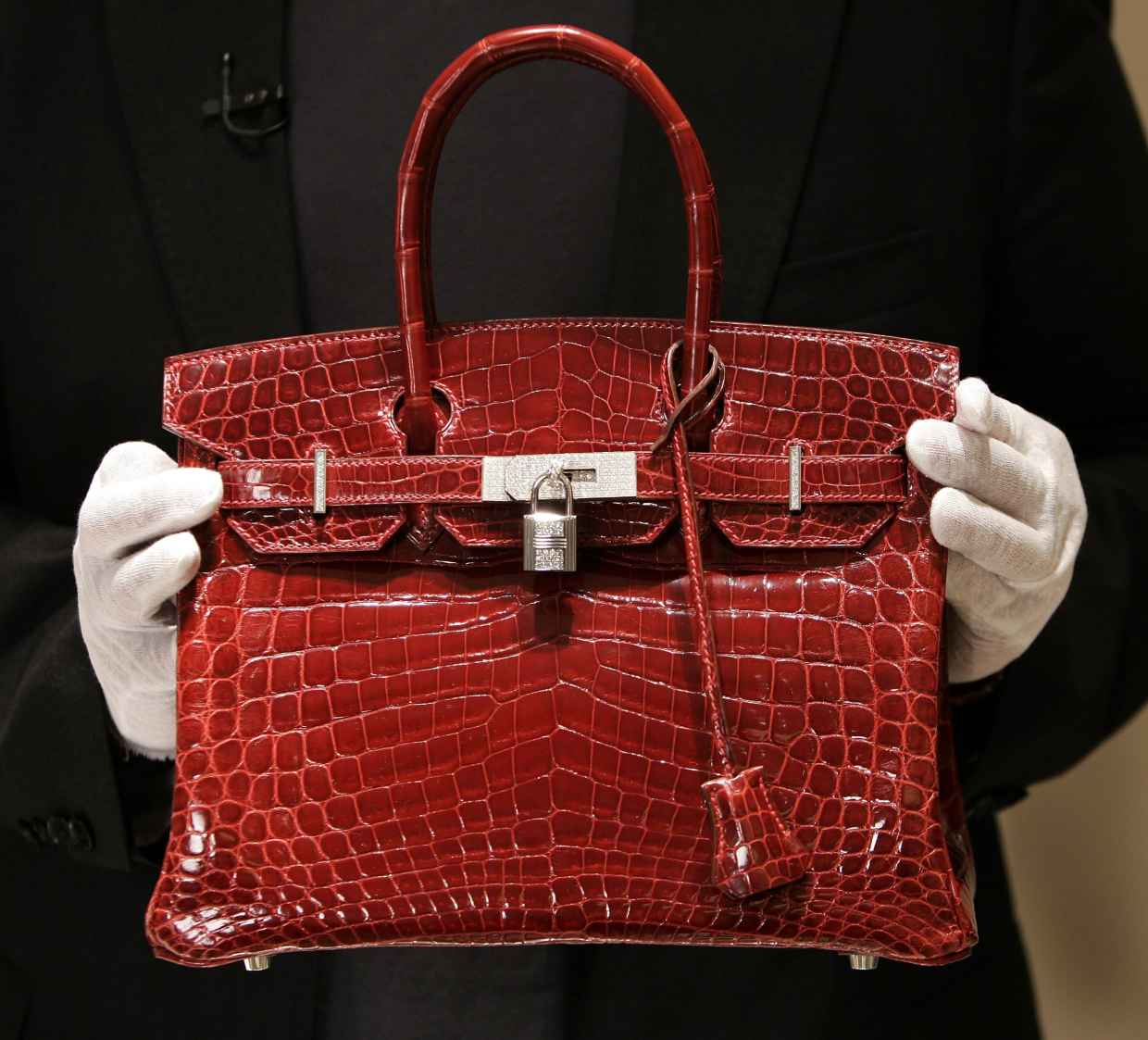 Jane Birkin first shared her objection to Hermes practices with AFP Tuesday. Even though most versions of the Birkin are made in plain leather, Birkin made no distinction in her request when demanding her namesake back:
Having been alerted to the cruel practices endured by crocodiles during their slaughter for the production of Hermès bags carrying my name…I have asked Hermès Group to rename the Birkin until better practices responding to international norms can be implemented for the production of this bag.
PETA commended Jane Birkin for her firm request:
Once, Birkin bags marked people as celebrities or at least members of the super-rich, but soon, no one will want to be caught dead carrying one, and animal advocates will then breathe a sigh of relief.
Hermes responded promptly to Birkin's request:
Jane Birkin has expressed her concerns regarding practices for slaughtering crocodiles. Her comments do not in any way influence the friendship and confidence that we have shared for many years. Hermès respects and shares her emotions and was also shocked by the images recently broadcast.

An investigation is underway at the Texas farm which was implicated in the video. Any breach of rules will be rectified and sanctioned. Hermès specifies that this farm does not belong to them and that the crocodile skins supplied are not used for the fabrication of Birkin bags.

Hermès imposes on its partners the highest standards in the ethical treatment of crocodiles. For more than 10 years, we have organized monthly visits to our suppliers. We control their practices and their conformity with slaughter standards established by veterinary experts and by the Fish and Wildlife (a federal American organization for the protection of nature) and with the rules established under the aegis of the U.N.O, by the Washington Convention of 1973 which defines the protection of endangered species.
Based off the immediate and thorough response from Hermes, conditions in their factories are expected to change soon. With that being said, the Birkin may be able to keep its iconic name. Interestingly enough, Jane Birkin hasn't been a big fan of the Birkin bag for a long time.  In 2012, she discussed how she disguises her "bloody heavy" bag with stickers.
However, PurseBop can't help but wonder – what would you call it INSTEAD? The thought seems unfathomable given how the name Birkin is so engraved in our heads. Let's take the conversation to BopTalk! Give your name suggestions, but more importantly, share your thoughts on the PETA findings and how you feel about Hermes crocodile bags going forward.
Love PurseBop
XO