Brands take inspiration from each other constantly- it is not the most far fetched idea. After all, imitation is the sincerest form of flattery, is it not? We have discussed the concept before and asked whether, at the end of the day, if all things like bags, shoes and clothing, are simply reimagined versions of older styles. Sometimes, though, certain brands take their "inspiration" quite literally.
Read: https://www.pursebop.com/is-every-quilted-flap-a-chanel-copy/
For example, earlier this summer, we couldn't help but draw comparisons between Louis Vuitton's capsule collection with Italian designer Fornasetti, and a certain Hermès bag. The arched window design on many of its pieces, most prominently the Capucines, instantly reminded us of the Faubourg Birkin, which also features miniature arched windows. Have a look- are you seeing what we're seeing?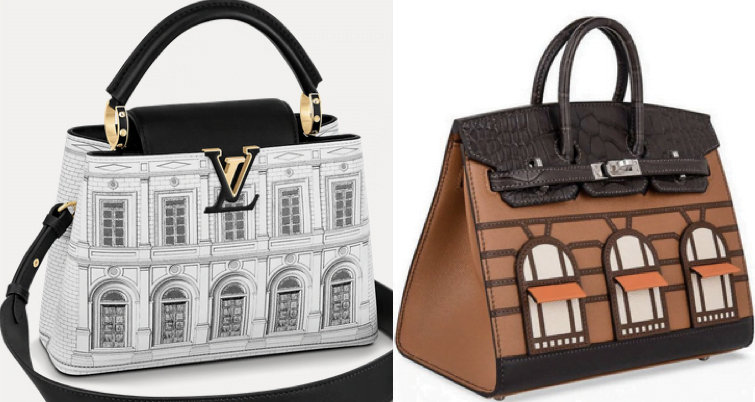 Read: https://www.pursebop.com/boptalk/topic/louis-vuittons-new-handbags-look-a-little-familiar
Fast forward a few months later, and Louis Vuitton is still at the center of this "copy-cat-conundrum". However, what's different this time around is Vuitton is the source of "inspiration" for another brand seldom on our radar these days- Michael Kors. Take a glance at the images below. This is the Michael Kors Karlie bag. A top handle, flap closure bag available in a variety of sizes, colours and materials (leather, canvas and croc). Our jaws dropped at the similarities between this style and- yes, you guessed it, the Louis Vuitton Capucines!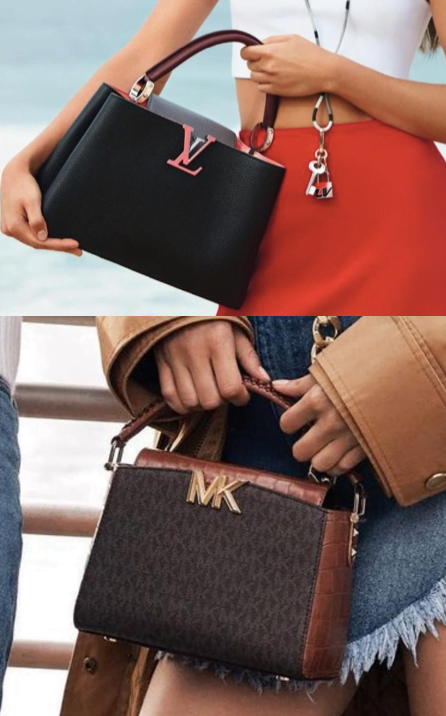 Just looking at the side-by-side of LV's mini Capucines and one of Kors' Karlie bags and it's almost enough to do a double take. Is this an instance of a brand taking inspiration too far? Do you feel the resemblance is truly uncanny? Another interesting thought- would you opt for this Michael Kors bag as a substitute for the pricier Louis Vuitton version?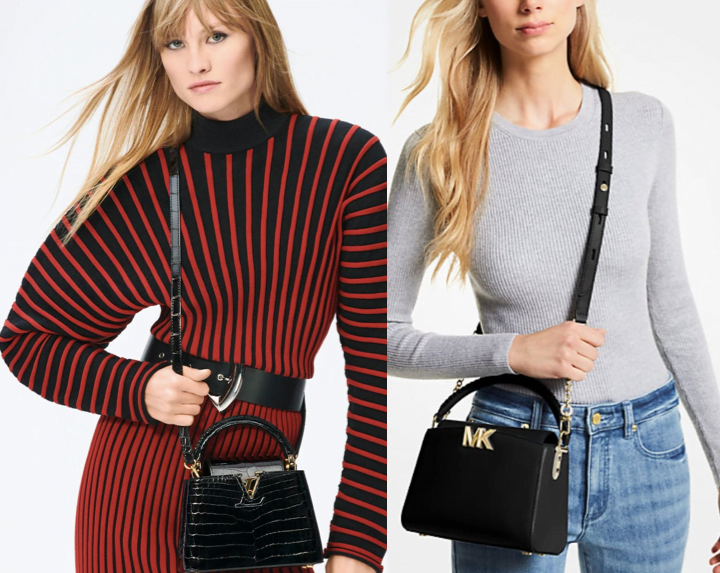 Let us know what you think and whether you thought the same thing as us when looking at these two bags…
Image Credit: Louis Vuitton, Michael Kors, World's Best
Please login first to submit.
Are you kidding? He is the KING of Copy! ANYTHING he does, you can trace right back to the original, he doesn't even try to be sly. I cannot stand him for that and will never buy anything with his name on it.
You must login to post comments
He has for years and years… Designers often copy/get inspiration from each other, but he has done it on another level. MK quality is awful too. Just not a fan. Save your coins folks
You must login to post comments