The 90's are back in vogue!
Recently Hermès introduced Gen Z to the famous 90's fad of the scrunchies (Read: Hermès Scrunchies Could be the Stand-Out Accessory of the Season?) The trend went viral on social media and compelled other fashion houses like Chanel to present their version of the accessory too!
Bottega Veneta seems to have gotten the memo…the Italian fashion house recently launched their new collection of concept jewellery, including necklaces, rings and earrings- completely inspired by the 90's icon – the telephone cord!
You know the coil like wire that all our landlines were connected to? Well, thanks to Bottega, you can now wear it around your neck, for a price of $2000!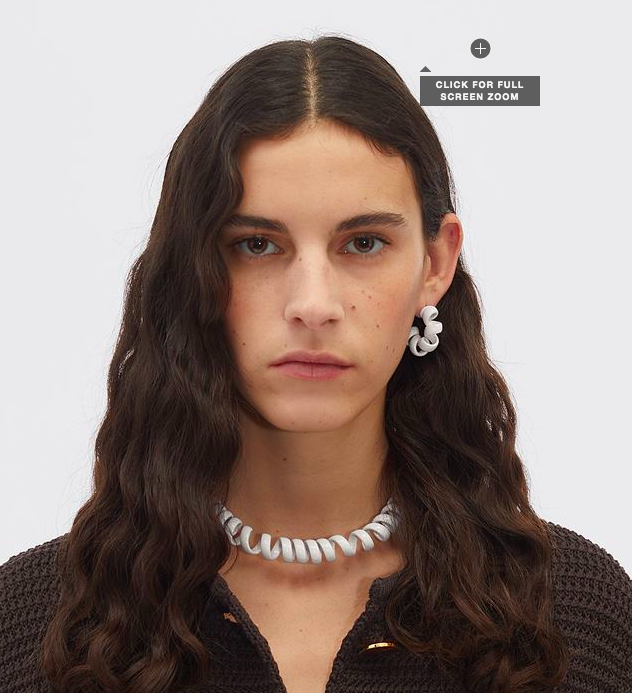 The necklace is made of enamelled sterling silver, and is available on pre order on their website in white and mauve colors. Accompanying the necklace are earrings in Lavender, Grass Chilli, Tapioca and Bianco (the brand's posh names for mauve, green, red, beige and white) retailing at $800. For those who love the concept, coiled rings too are available in lavender, green and white, retailing at $480 a piece!
The netizens, who are having a field day trolling the concept and the fashion house, feel that the use of precious metal too doesn't justify its steep price- specially when you can recreate the look at home for about $2.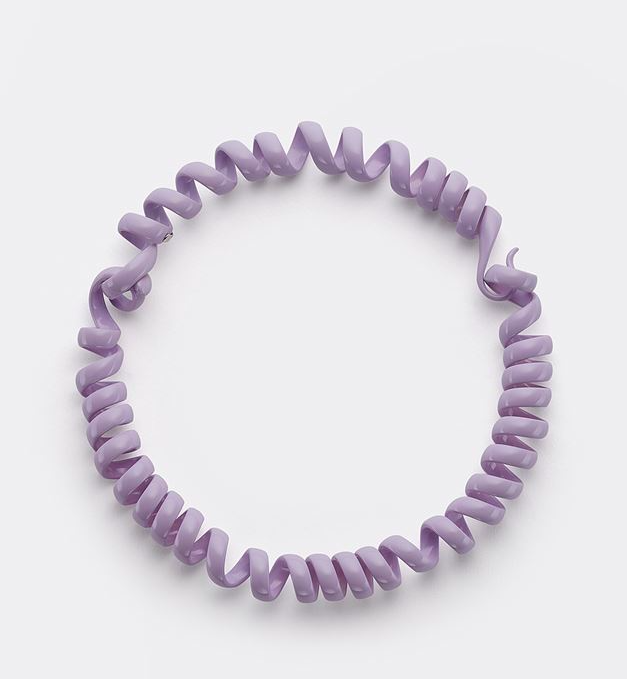 Bottega Veneta has given fashion aficionados many drool worthy classics in the past (Read: Presenting Bottega Veneta's Understated Iconic Bags); but it seems like this avant-garde concept isn't going to receive the same love. Trending for all the wrong reasons, the reviews are a total cringe fest!
On a lighter note, Bottega does house some rather cute accessories (click here to view) that we'd love to get our hands on, but with regard to the coil necklace…. We need a moment to consider…
What are your views on this funky accessory – Buy or Pass? Share your thoughts with us via comments below or via our Instagram handle.
Read related articles below:
With Your Birkin Sidelined on Zoom, Headbands Go Lux
Scarves Are THE Pandemic Must-Have Accessory
Pucker Up; $1400 LV Lipstick Holder
Pictures Courtesy of : BottegaVeneta.com
Please login first to submit.
hahahaha. Maybe I should just take apart an old phone and put the cord on my wrist!!
HAHAHAH I was thinking the same thing about the phone cords!!!!! old school
You must login to post comments