Lately we've been hearing a lot about the fall of the American department store. Henri Bendel shut its doors in January of this year, and Barneys, a NYC staple, filed for bankruptcy in August. While online sales soar, traditional department stores just can't keep up and are losing revenue fast. That's why this update to the NYC department store saga came as quite a surprise…
Seattle-based department store chain Nordstrom is finally opening a NYC flagship store in Midtown on October 24. The project, which was originally slated for 2012, will be the first full-sized Nordstrom in the city. (The company opened up a men's store there in 2018.) The seven-story, 320,000-square-foot flagship on 57th and Broadway, which some outlets have estimated as a $500 million investment, is seen as a last-ditch (and risky!) effort to buoy the company's revenue, according to The Seattle Times.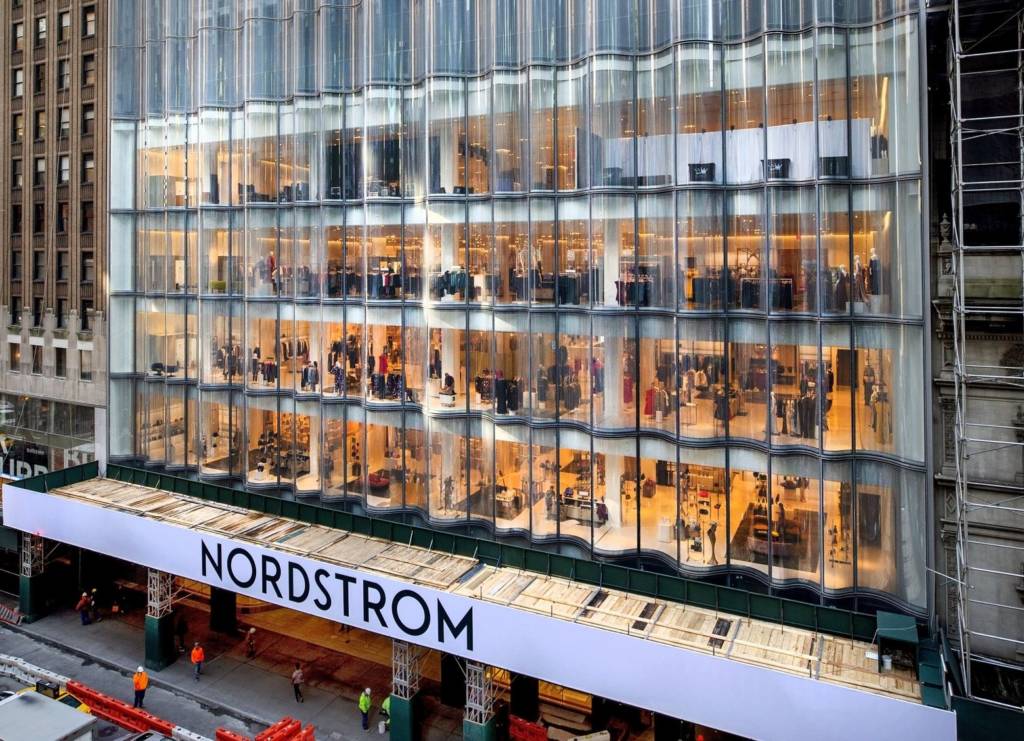 Photo courtesy of Andy Bao / The Seattle Times
Part of Nordstrom's bet is that this sleek and official flagship will boost the company's reputation. While Nordstrom is known in the U.S., it doesn't yet have full global standing. And even its reputation in the U.S. is slightly less prestigious than the company would hope. While Nordstrom has always carried designer brands, it's always been considered somewhere between Macy's and Saks—something like a staple for the upper-middle class rather than a true luxury center.
Photo courtesy of Connie Zhou, Nordstrom
Although Nordstrom's brick-and-mortar sales have fallen in recent years, the company's growing online sales have kept it afloat. In this new store, Nordstrom will be attempting to bring these two experiences together by offering classic brands, such as Chanel, with brands that are primarily known for their trendy online presence and direct-to-consumer model, such as Everlane and Reformation.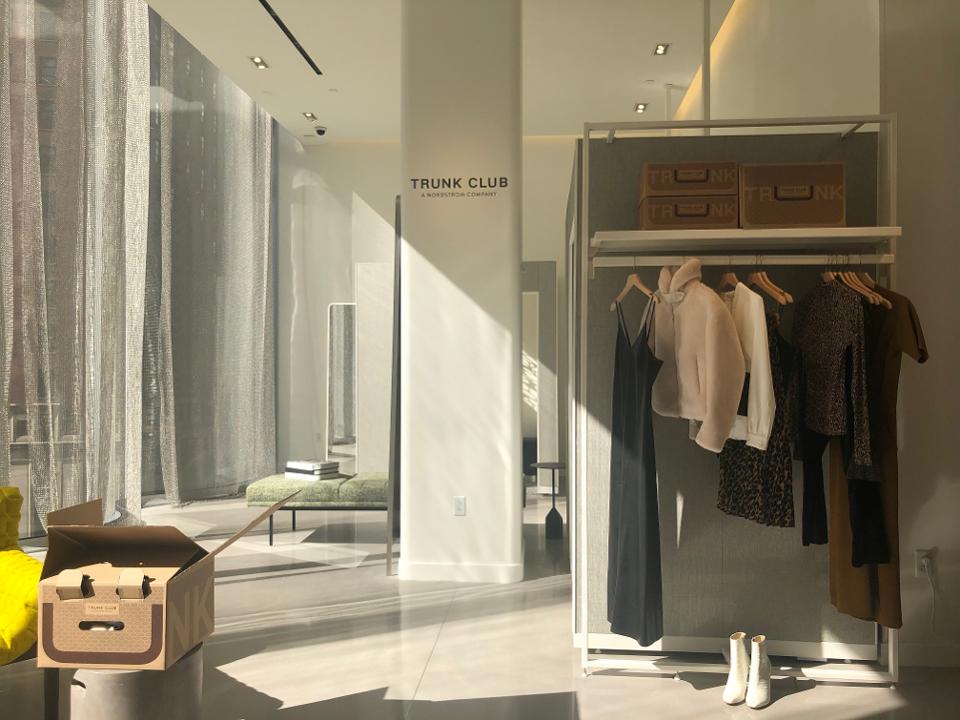 Photo courtesy of Andria Cheng / Forbes
"We like to say we have everything from Vans to Valentinos," Teri Bariquit, Nordstrom's chief merchandising officer, told CNBC. "Customers buy Nikes with their Guccis. … We want to be a place for everyone."
We're excited to see how it pans out, though the whole endeavor is certainly a gamble. What are your predictions for Nordstrom's fate in NYC? Tell us below!
Read related articles below:
Strange Places to Find Pre-Owned Luxury Handbags
Luxury in the Age of Millennials
Are Handbags No Longer Big Business for Luxury Brands?