Good news for the luxury goods market: according to the latest Bain & Co. luxury study, released in collaboration with the Fondazione Altagamma, the market is expected to return to growth in 2017! As we reported, 2016 was a weak year for luxury. (Read: Luxury Market Expected to Bottom Out This Year). Luxury goods sales last year fell to €249 billion (about $280 billion) from €251 billion in 2015, but the first quarter of 2017 has been auspicious, and the market is expected to grow 2-4% this year.
Multiple factors contributed to this forecast, including heightened domestic spending in China and increased tourism and consumerism throughout Europe. Additionally, Bain predicts that Millennials and Generation Z (the demographic cohort after the Millennials) will be the key for growth, upping the value of the luxury market to €290 billion ($324 billion) over the next three years. Furthermore, Millennials and Gen-Z are expected to account for 45 percent of the market by 2025.
Yet despite such promising predictions, the situation is fairly tricky. The values of Gen-Z and Millennials don't quite map onto traditional business models. The challenge, then, is for brands to adapt…but how?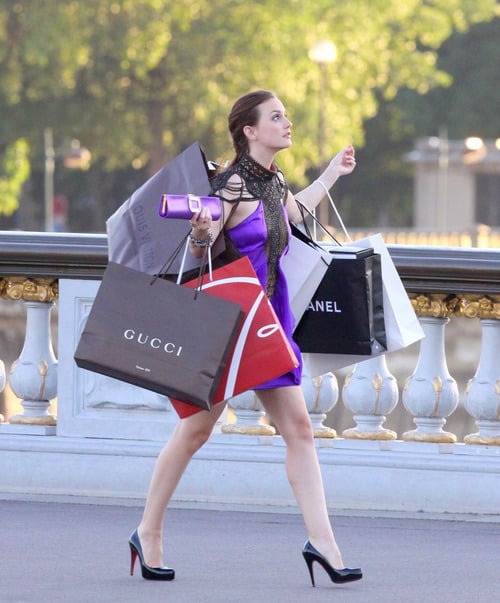 First, we have to consider what drives this newer generation of consumers. "In the past, a luxury brand's goal was to create a superior product that encapsulated ideals of exclusivity and aspiration," writes The Business of Fashion. "Now, brands must consider the values of younger generations, for whom community, authenticity and transparency play an important part in how they purchase luxury goods." (Read: Are Millennials Less Concerned About Handbag Brand Names?)
"The key success factor will be the clear and differentiating strategies that [brands] can put in place," says Federica Levato, co-author of the Bain report. "It's the first generation with radically different behaviours and attitudes towards all consumption and lifestyle to the generation before."
And the outlook of the new generation of shoppers isn't self-contained—Millennials and Gen-Zers are greatly influencing older generations and their approach to luxury consumption.
In addition to this new attitude toward consumption, online shopping will continue to shape the market in the years to come. (Read: Handbag Shopping – Does More Browsing Increase Satisfaction?) With the possibilities of the Internet, the in-store experience has to be especially enticing. Millennials and Gen-Z are looking for immersion—there needs to be something that draws them to the store, that brings people together, and that offers them something that online shopping doesn't. The future of luxury relies on a strong brand culture and lifestyle that may incorporate sharing time with others, learning, and doing good.
"Since the 1950s, there was a clear and predominant definition what an 'aspirational life' looks like," said Claudia D'Arpizio, one of the study's lead authors. "This was also reflected on consumption models, to the extent to which products were a way to testify the passage across life stages and achievements."
Things have clearly changed. "Consuming products and brands is not just a way to say who you are but a way to define who you are," D'Arpizio said. "This is why Millennials are more engaged than previous generations with self-expression."
Updated: June 22nd, 2017