Big news, fans of the quintessentially British fashion house: Burberry has a new logo and print. The traditional brand, which has generally stuck (rather firmly) to its roots, is finally branching out.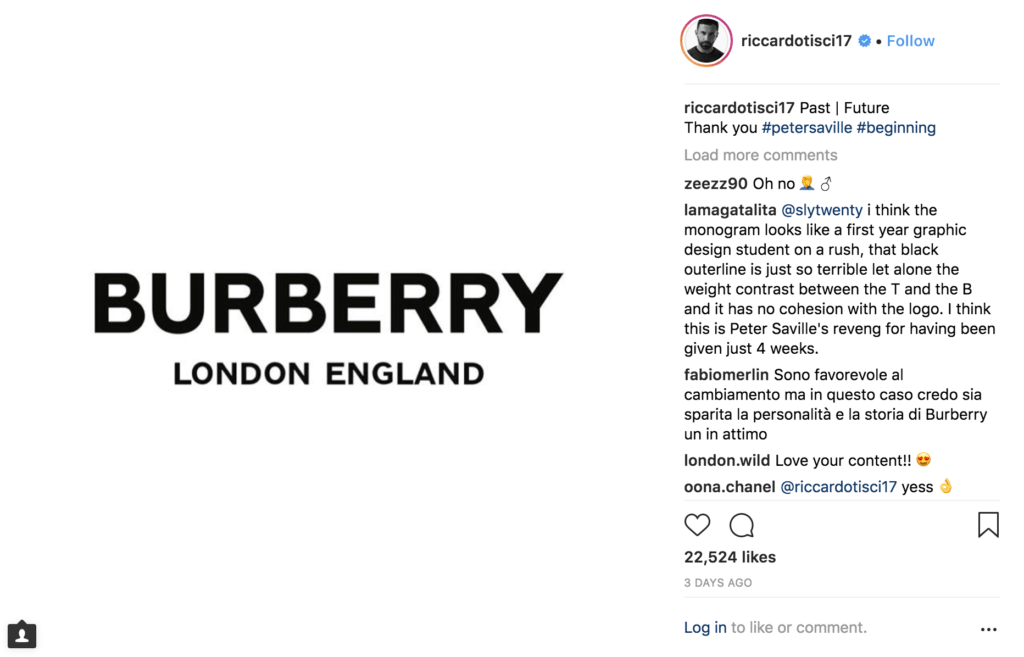 As you may know, Burberry instated a new creative director in March: Riccardo Tisci, the former creative director for Givenchy. The new logo is modern and bold, with sans-serif script, replacing the equestrian knight logo the house is known for. The print is inspired by archival material from 1908, with an interlocking 'TB' after the founder of the house, Thomas Burberry. It will be featured in the Burberry designs that debut in September for Tisci's first collection at London Fashion Week.
These redesigns were created with the help of artist Peter Saville (who recently designed Calvin Klein's new, cleaner logo). 'Peter is one of our generation's greatest design geniuses. I'm so happy to have collaborated together to reimagine the new visual language for the house,' said Tisci.
This is the first new logo for Burberry in almost 20 years (the last change was removing the 's from 'Burberry's'), and it's undeniably a major revamp. Many have bemoaned the lack of heritage in the new logo, while some have embraced what Tisci called 'the new visual language' for Burberry.
Burberry devotees are also mixed on Tisci's first major public design, a custom outfit for Beyonce on her world tour. The ensemble, with a bodysuit, jacket, boots, and sunglasses, is a twist on the brand's check pattern, combining the traditional pattern with unusual silhouettes.