From prosecutor to purse purveyor, Caviar and Chevre's owner Smreti Didwania has come a long way, both literally and figuratively. Born and originally educated in India, she practiced law there before coming to America where she earned both a JD and Masters of Law.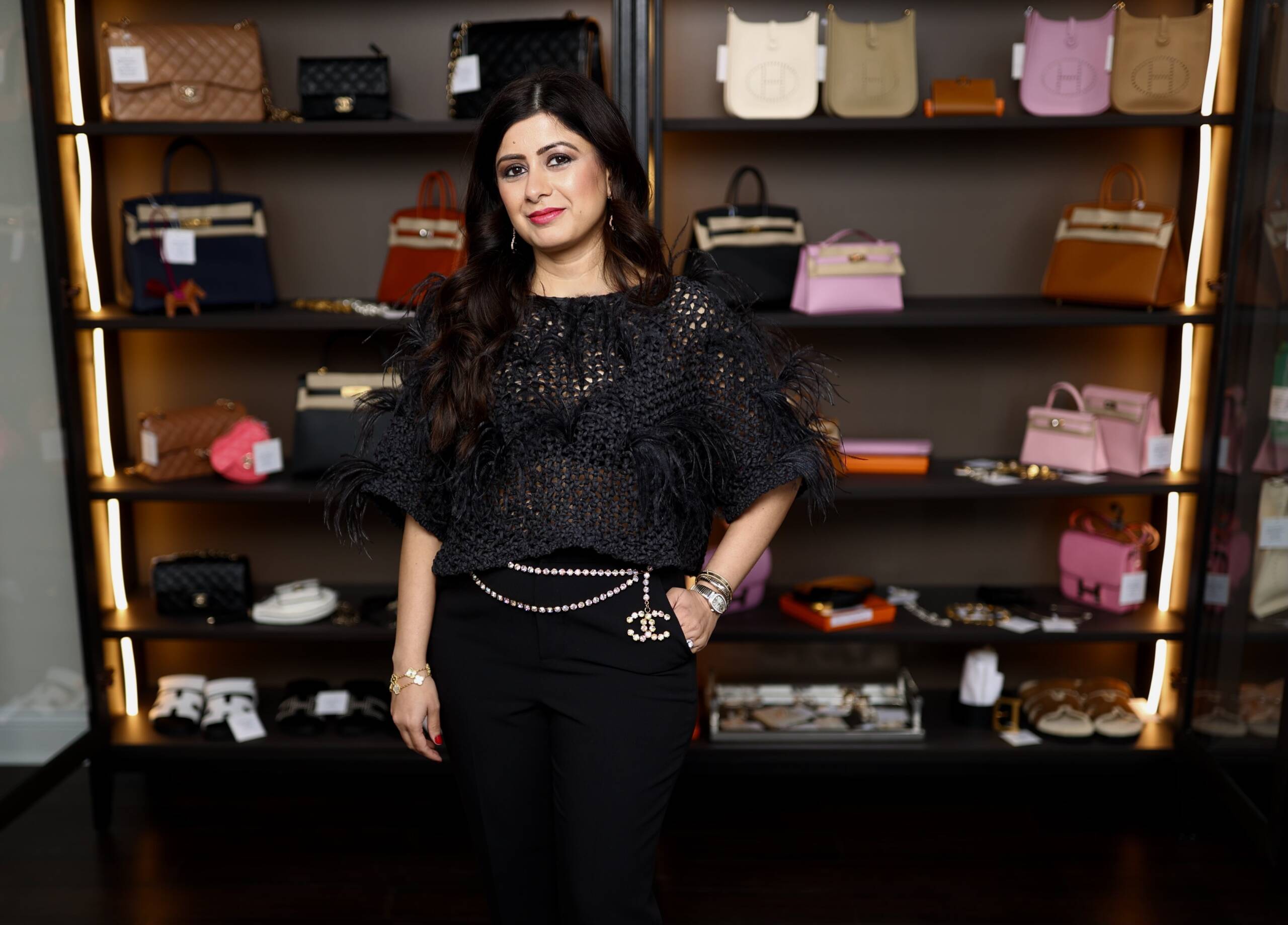 After years as a criminal prosecutor in Illinois, Smreti pivoted career wise to focus on her passion, luxury handbags. And she comes to this originally as a fan, a consumer, recognizing that a top-notch bag not only lasts through life phases, but ups the chic factor on any ensemble. Her first such bag was a Louis Vuitton Neverfull in 2009 that she has used as a tote for law school, diaper bag, and office bag, with plenty more life left to live. Lesson learned – that $800 was a great investment for her.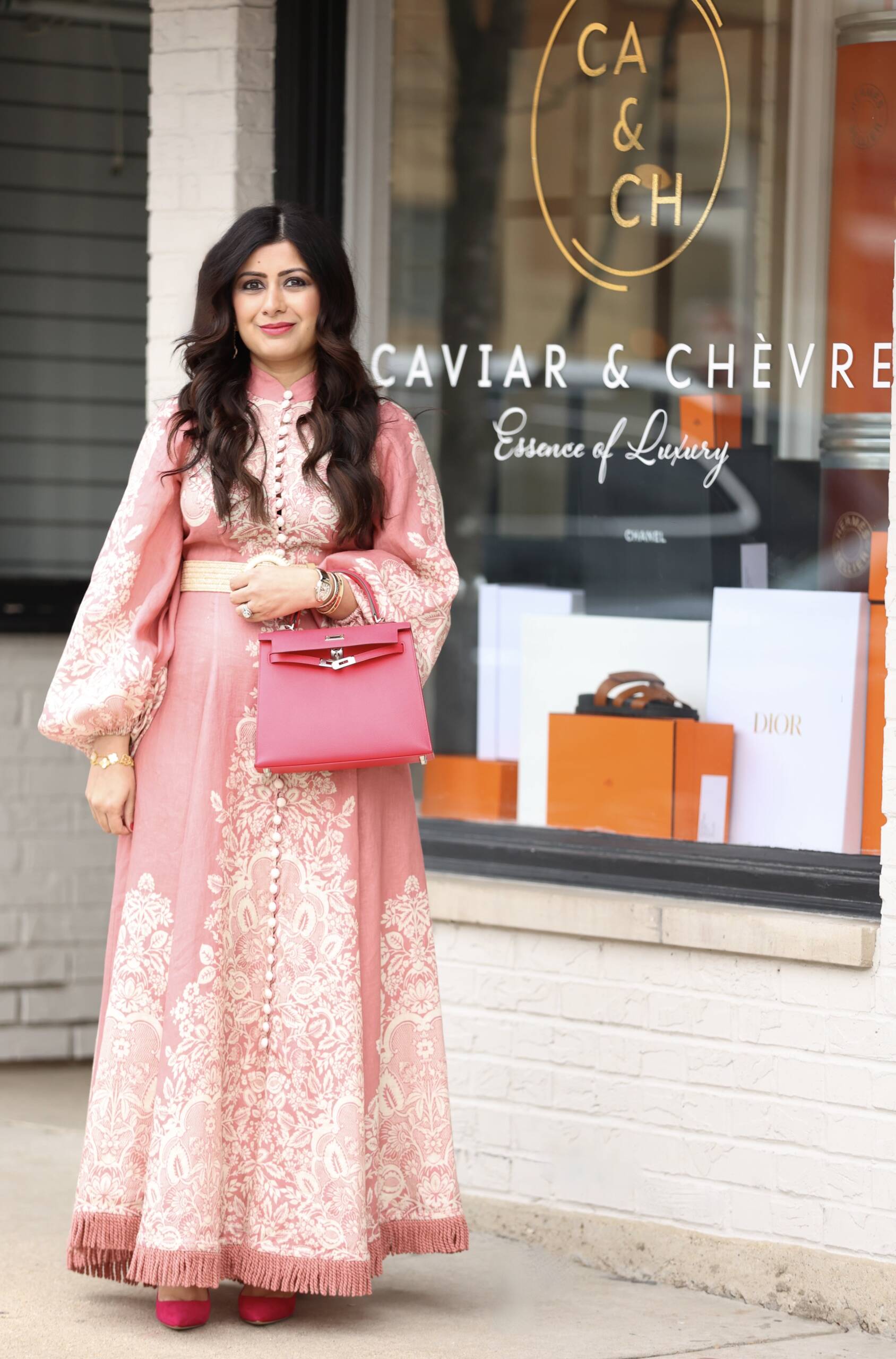 Caviar and Chevre's new brick and mortar location in Hinsdale, IL (a Chicago suburb) is an outgrowth of the private instagram business she developed sourcing high end bags for customers. It's a shop chock-full of Hermès sought-after handbags with a sprinkle of Chanel and Louis Vuitton bags. Eye candy galore greets you upon entering, along with Smreti's personal welcome.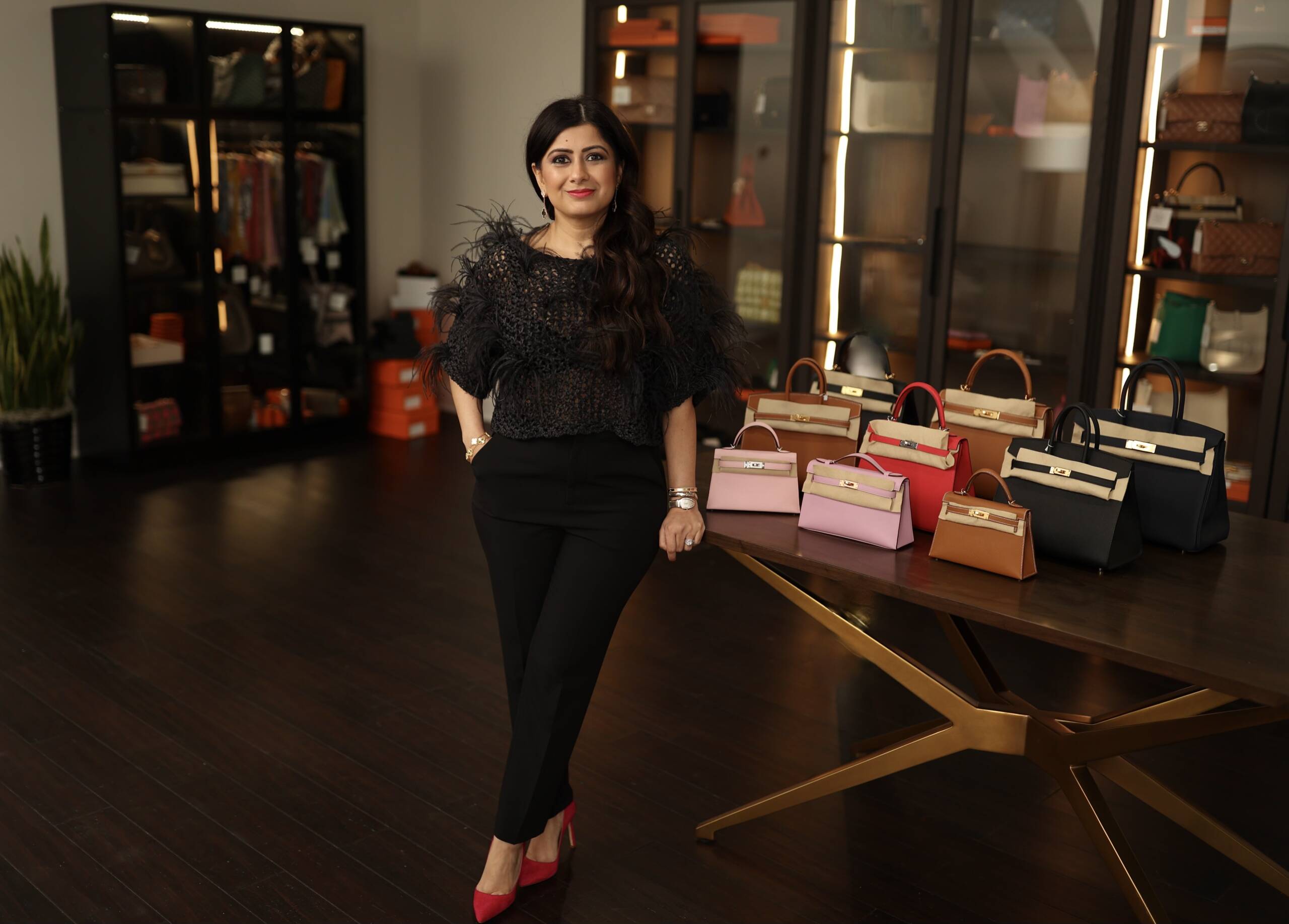 Smreti has a seemingly magical touch in making handbag dreams come true, able to find for clients the most elusive items. Although her sources may be confidential, every bag is fully authenticated by a third party authenticator and the paperwork accompanies each bag sold. After all, this former prosecutor knows the criminality and danger of super fakes. 
The boutique operates by appointment only. Not nearby? No problem. Smreti remains reachable on IG and by phone. Details here at caviarandchevre.com
PurseBop sat down with Smreti to learn more about her venture and fashion advice.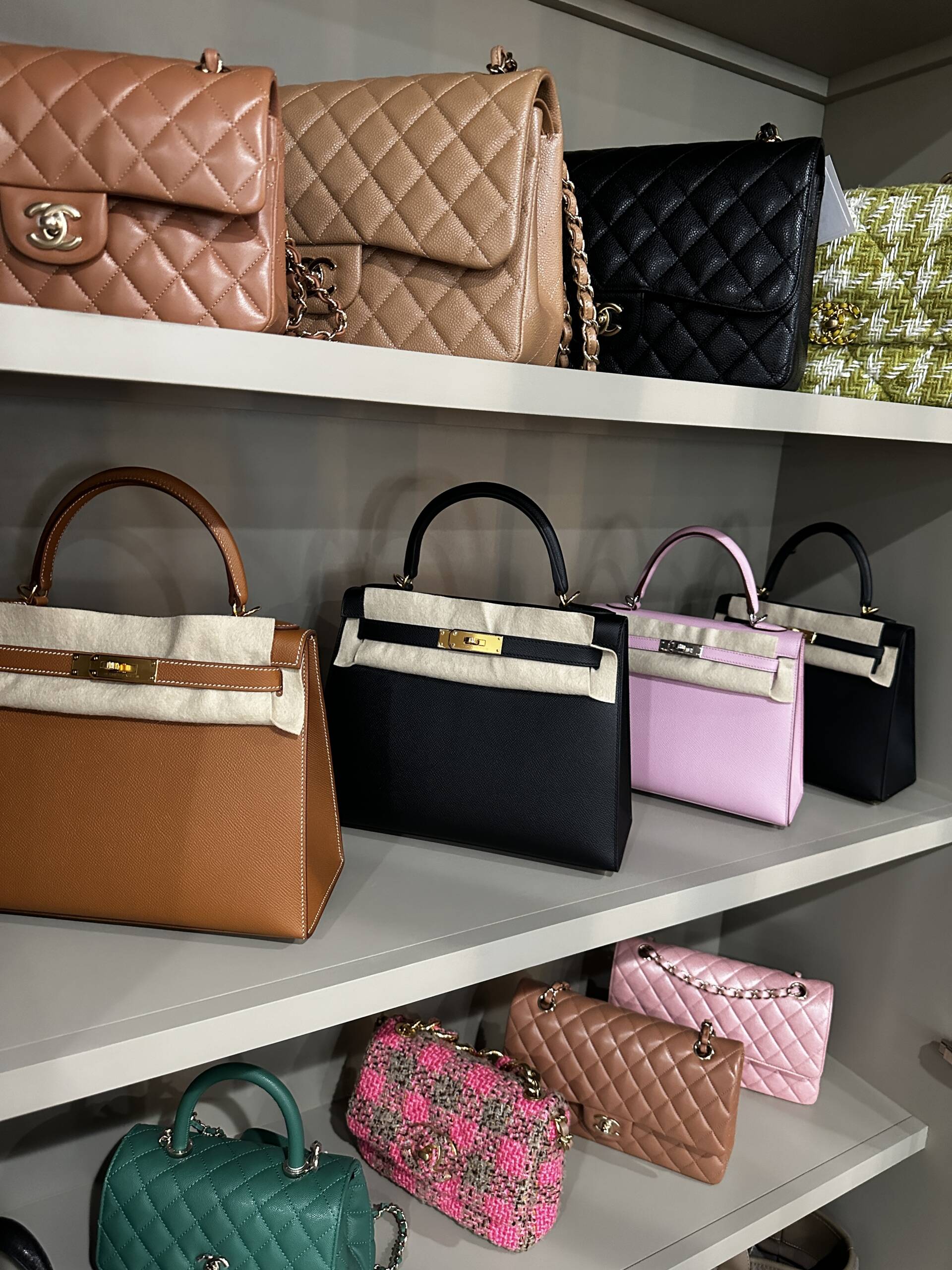 PB: Do you have a personal handbag-collecting strategy?
This might surprise you but I follow a strict "one in, one out" method when it comes to bags. This way, I am constantly rotating my collection. And if something new catches my eye, I have to let a bag go. While it's difficult, if something makes your heart sing, it's well worth it!

Right now, my collection consists of approximately 12 bags. I like to keep a tight collection and a variety of bags are needed with my two daughters in grade school.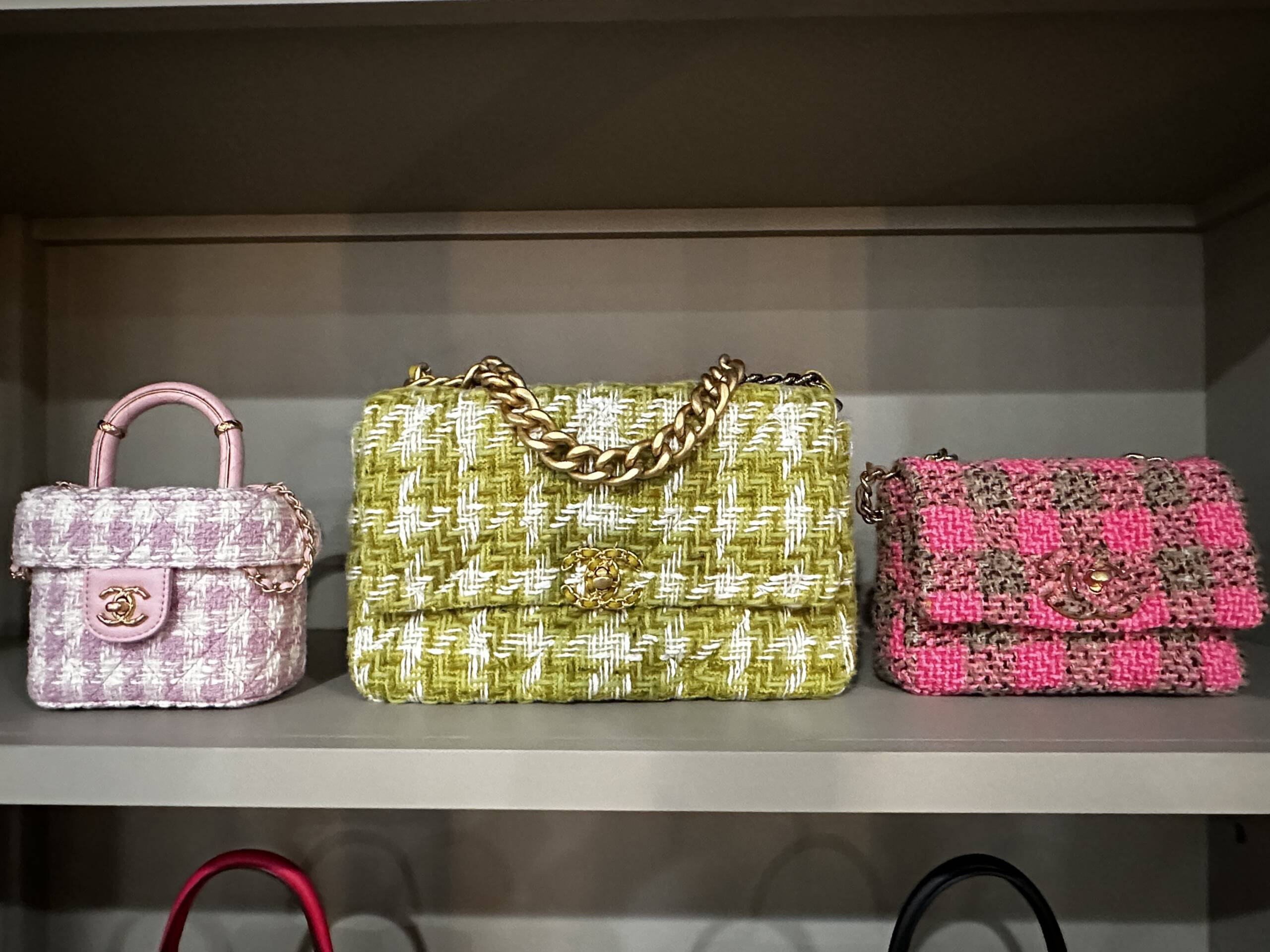 PB:What is your day-to-day handbag?
I carry a Hermès K25 Lizard Touch Noir Retourne in Togo Leather with gold hardware. I love the subtle hint of exotic on the Hermès Touch bags, it's so luxurious yet a little more understated. This bag works on my petite frame while remaining roomy enough for my everyday essentials.
PB: Do you take the stickers off your hardware or keep them on?
I must admit, I'm team stickers on! I never remove the stickers on my Hermès and Chanel bags, for fear of damaging the hardware. Although I love using my collection, I want to keep all my bags in the best condition possible. When I do decide to let a bag go to make space for a new arrival, I aim to get the best return possible. This way, I get to enjoy wearing my bags and protect the investment.
PB: What is the Chanel hot bag of Spring/Summer 2023?
No question about it, it's the Chanel Mini 22 with pearls. Chanel and pearls? Classic. I love this mini variation of the classic Chanel 22, it's super cute and practical. Although, it currently seems impossible to find at any Chanel boutique right now! And as far as colors go, all shades of Caramel (old and new) are constantly requested.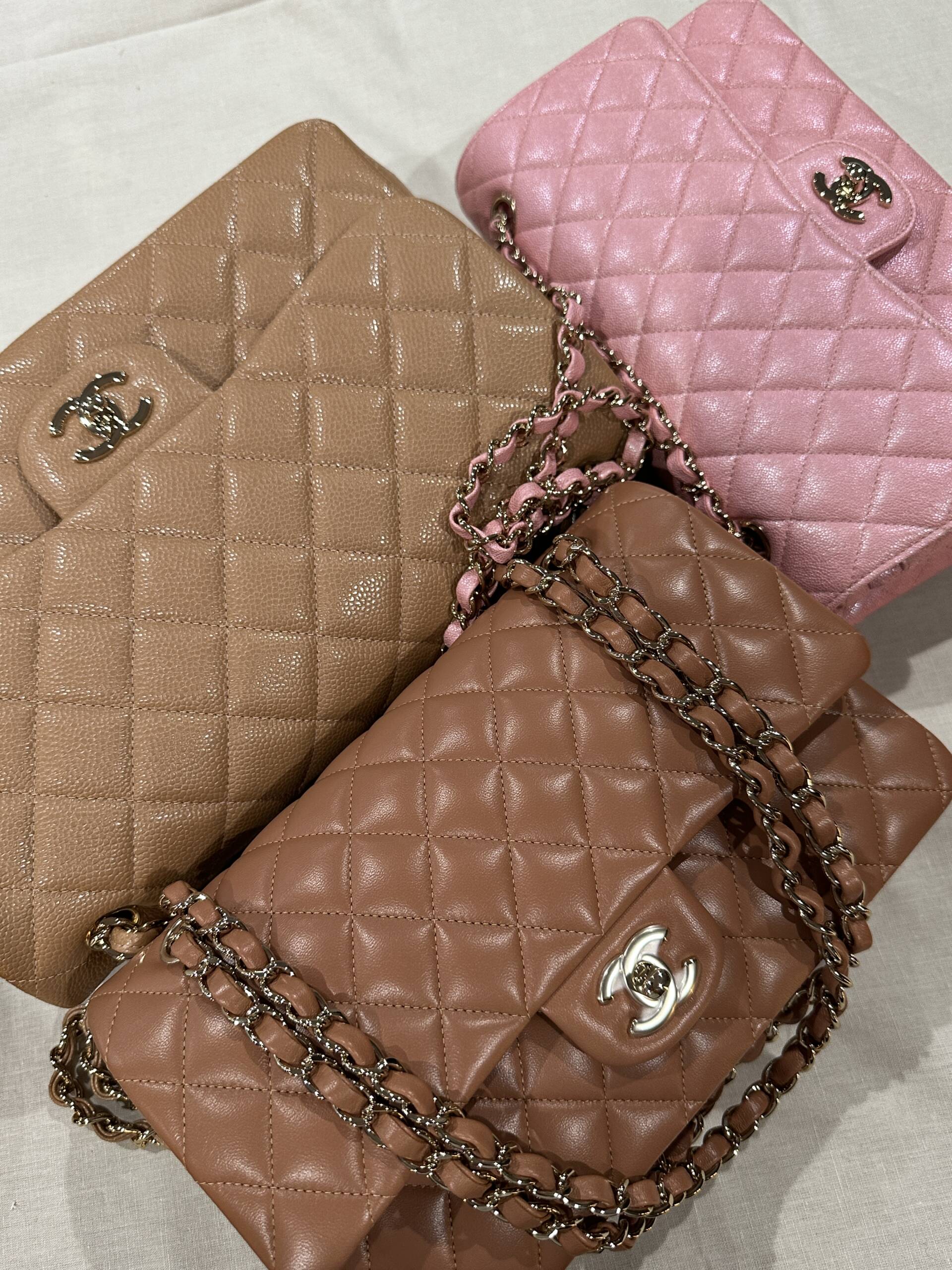 PB: What is the hot Hermès non-bag item right now?
Look no further than the Kelly Pocket 18 belt. It's a fresh take on the classic Kelly buckle belt, and doubles up as a cardholder – what's not to love? Très chic!
PB: With Hermès pink hues in demand, which pink is at the top of the color chart?
Without a doubt it's got to be Rose Sakura, an older shade that's returned in recent years. This specific Hermès pink is becoming increasingly hard to come by, especially at the boutique. As a result, Rose Sakura bags sell for a premium on the resale market. We're lucky enough to currently have a Mini Kelly in house – it's the most sublime pop of pink.
PB: Thoughts about Hermès' Sellier Birkin? 
It's definitely a classic with a modern twist. Lovers of the Kelly Sellier, are definitely fans of this Birkin. But it's also perfect for anyone who loves structured bags. It's a functional bag that can be worn day to night and that looks like walking money! How many bags can do that?
PB: Best Hermès bag on a smaller budget?
The Evelyne. It's definitely the most sought-after and functional bag from Hermès. Most importantly, it won't break the bank! Retailing under $4K in the preloved market it's great for those looking to begin exploring the brand, and makes for a fantastic starting piece to any collection. The cross-body strap is definitely a perk, as it's long enough to wear over bulky coats in the colder seasons while looking incredibly chic at the same time.