BopTalk Celebrity @swedishandstylish has become a frequenter to gracing the front rows of the couture shows in Paris. It is our good fortune to be able to vicariously experience these fashion spectaculars that she shares exclusively here at PurseBop.com.
I would like to sincerely thank dear @swedishandstylish for this opportunity and many special thanks to CHANEL from all of our CC adoring PurseBop community members. We are truly privileged and honored to share your events.
I had the opportunity to talk to Swedishandstylish several times during her magical week in Paris and ask the questions we all want to know. She is a special VIP Chanel client and was invited to Paris to attend all the couture week events.  Swedishandstylish has been a devoted Chanel collector for nearly 15 years. Her Chanel passions began with the love of their bags, but it has grown to appreciating the RTW (ready to wear) collections, and Chanel fine jewelry too.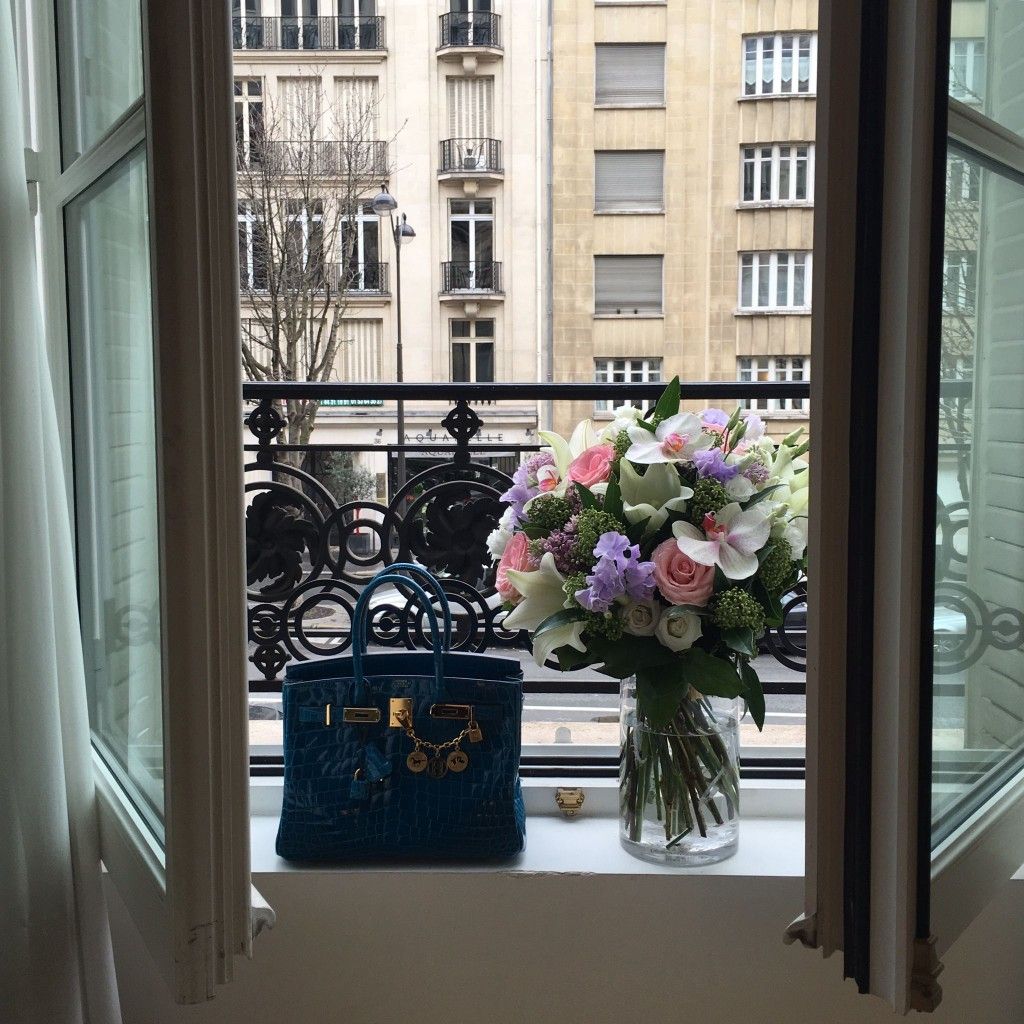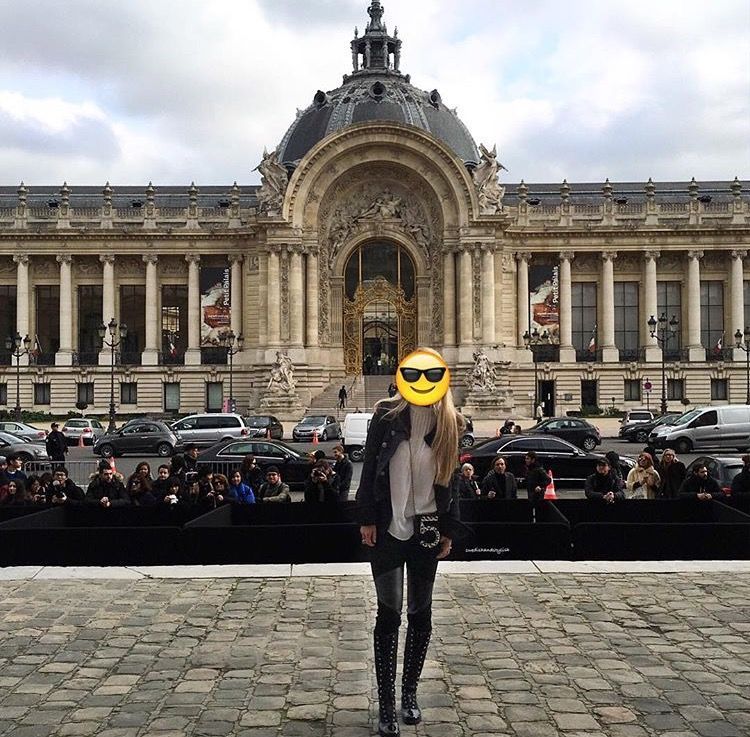 Jewelry Showing
PurseBop: We all know you have a passion for exquisite jewelry. Share with us your Chanel experience?
SwedishandStylish: The first event I attended was the high jewelry viewing. I had the pleasure to meet Patrice Leguereau, the designer of Chanel high jewelry, the bracelet shown in this photo is a very unique piece. There was only one created, but he will create one more for the asian markets. The jewelry viewing was at the Place Vendome. It was a pleasure to spend one-to-one time with the designer himself. Mr. Fantastic accompanied me and was a trooper through all of the events.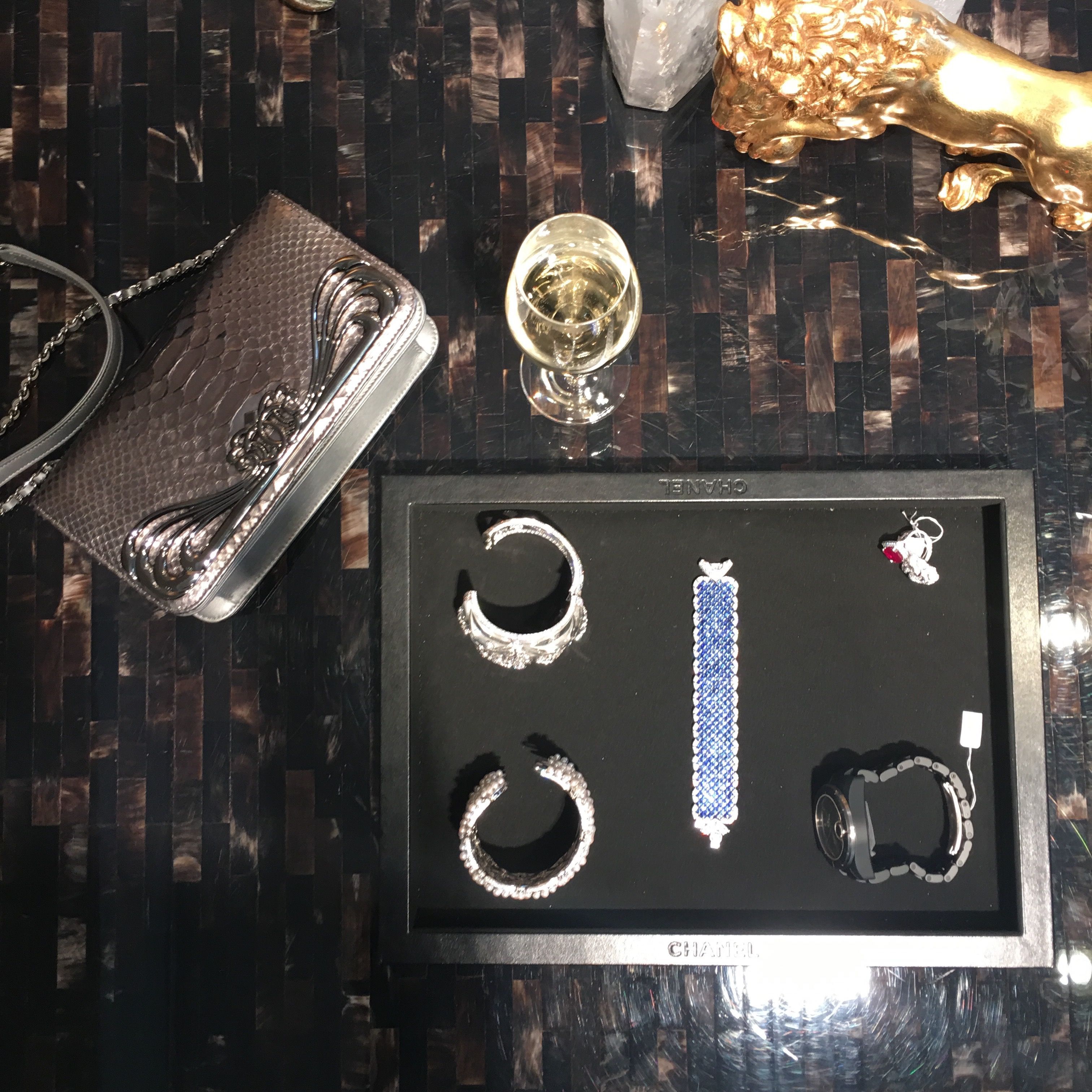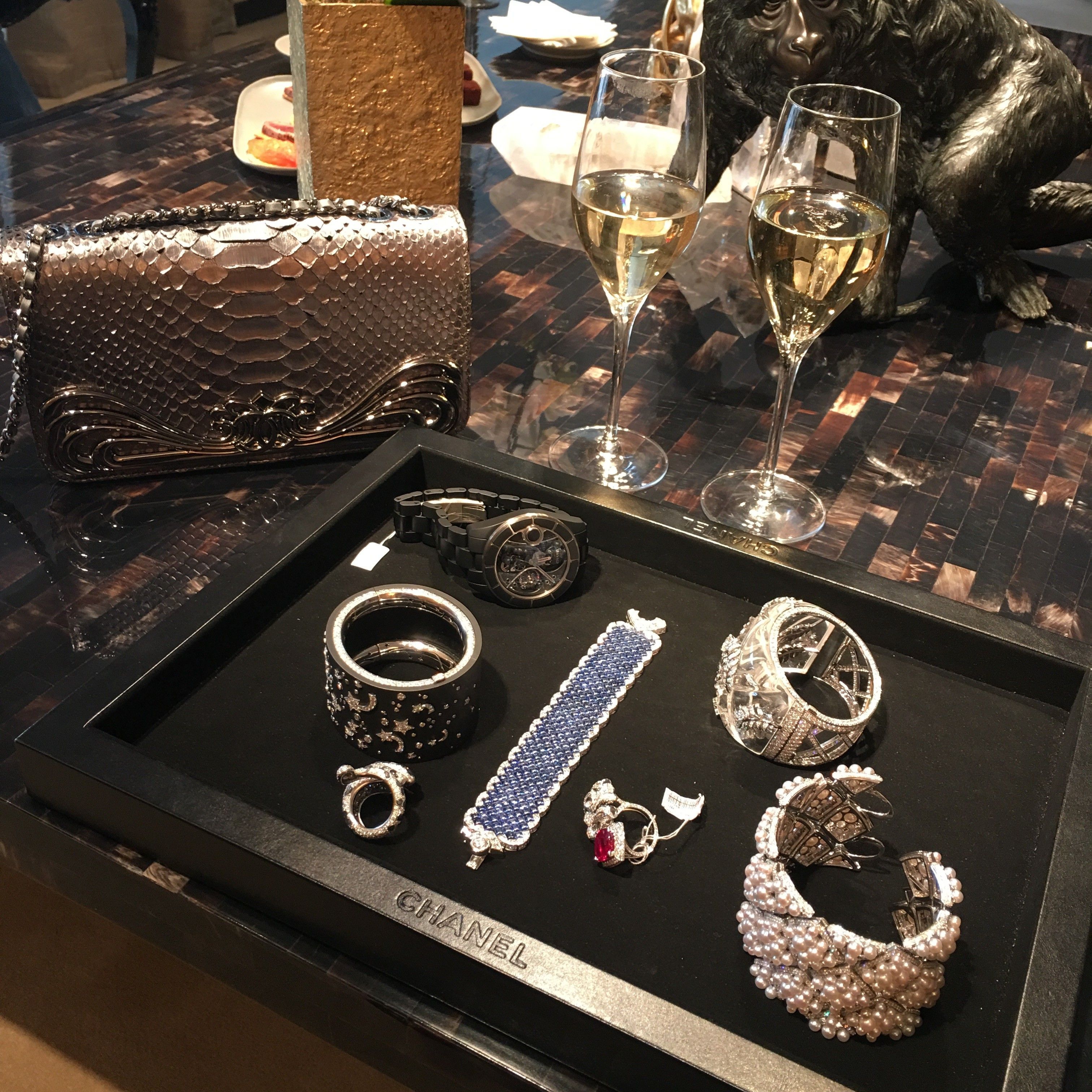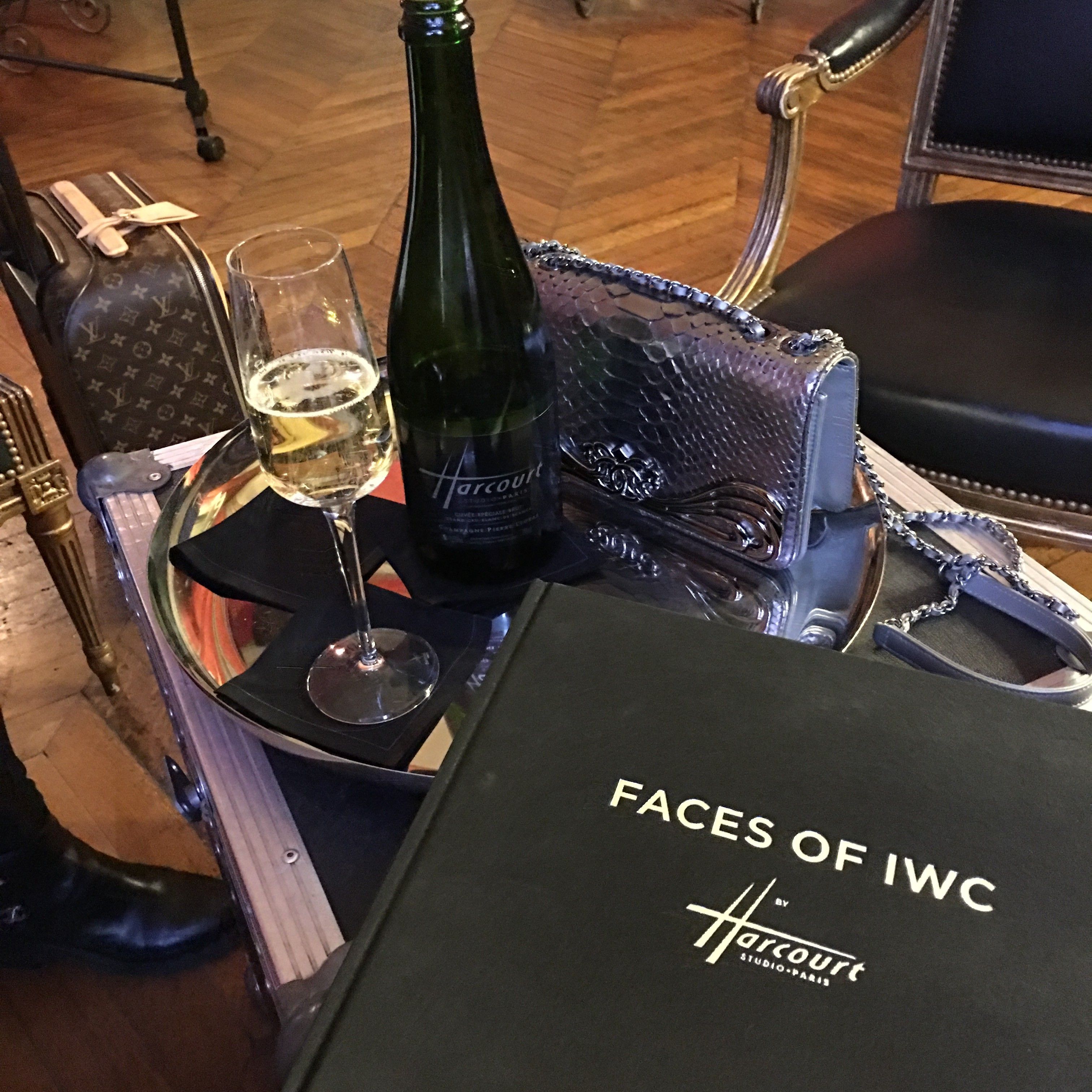 The Glitz & Glam: Studio Harcourt
PurseBop: Your pictures from Instagram have us all mesmerized about what appears to be a photo shoot ? Please share…
Swedishandstylish: One of the highlights of my trip was a special gift from Chanel – a personal photo shoot, which was to be photographed by Studio Harcourt. Studio Harcourt is famous for their black-and-white photography of movie stars and celebrities. I am now a part of the studio's history. Many actors from the 1930s till today are photographed there. Studio Harcourt is considered a very prestigious historical sight. They use a special style of  lighting to replicate the vintage feel of olden day portraits.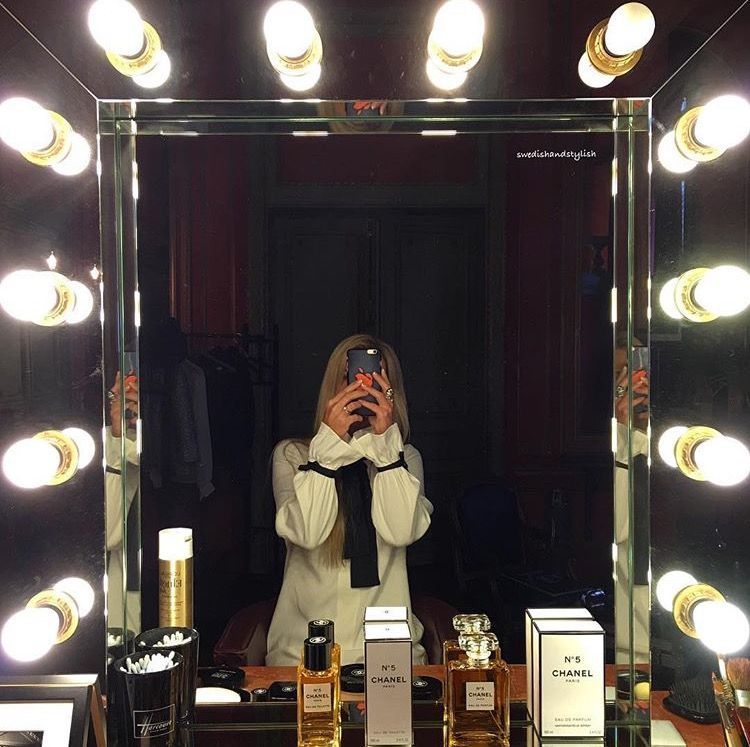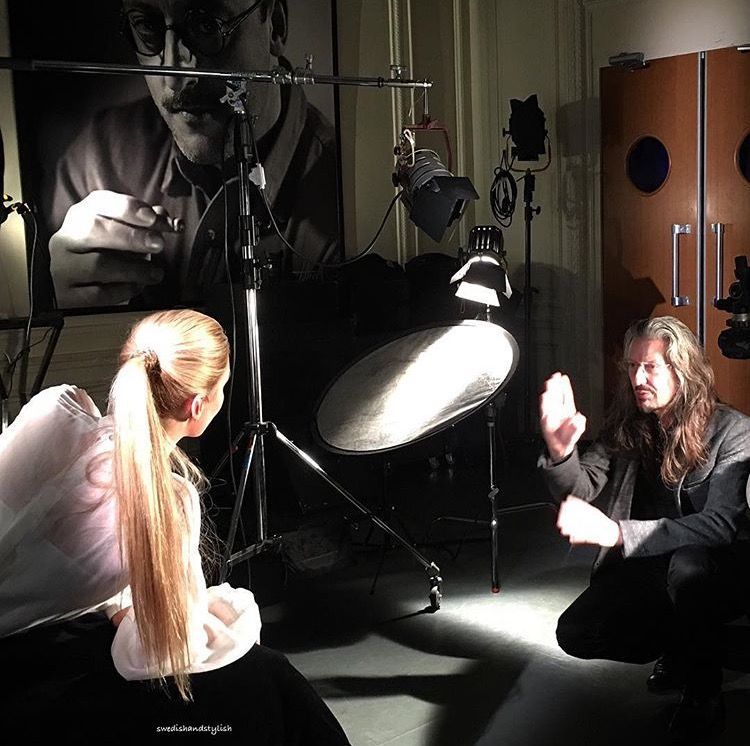 Chanel Haute Couture Fall/Winter 2016 Show
PurseBop: Tell us about the haute couture show, the energy? Did you see any celebrities?
Swedishandstylish: The biggest day was of course the haute couture show. I was blown away by the spectacular setting, of course the amazing designs, and overall theme of the show. It was an experience I will cherish forever. We had front seats and an excellent view of everything.
Kendall Jenner and Gigi Hadid walked the show. I was so excited about the runway show itself that I forgot to look around. Afterwards, I realized that many celebrities were viewing the show as well including Gywneth Paltrow and Kris Jenner. I wish I could replay the event so I had more time to soak everything in.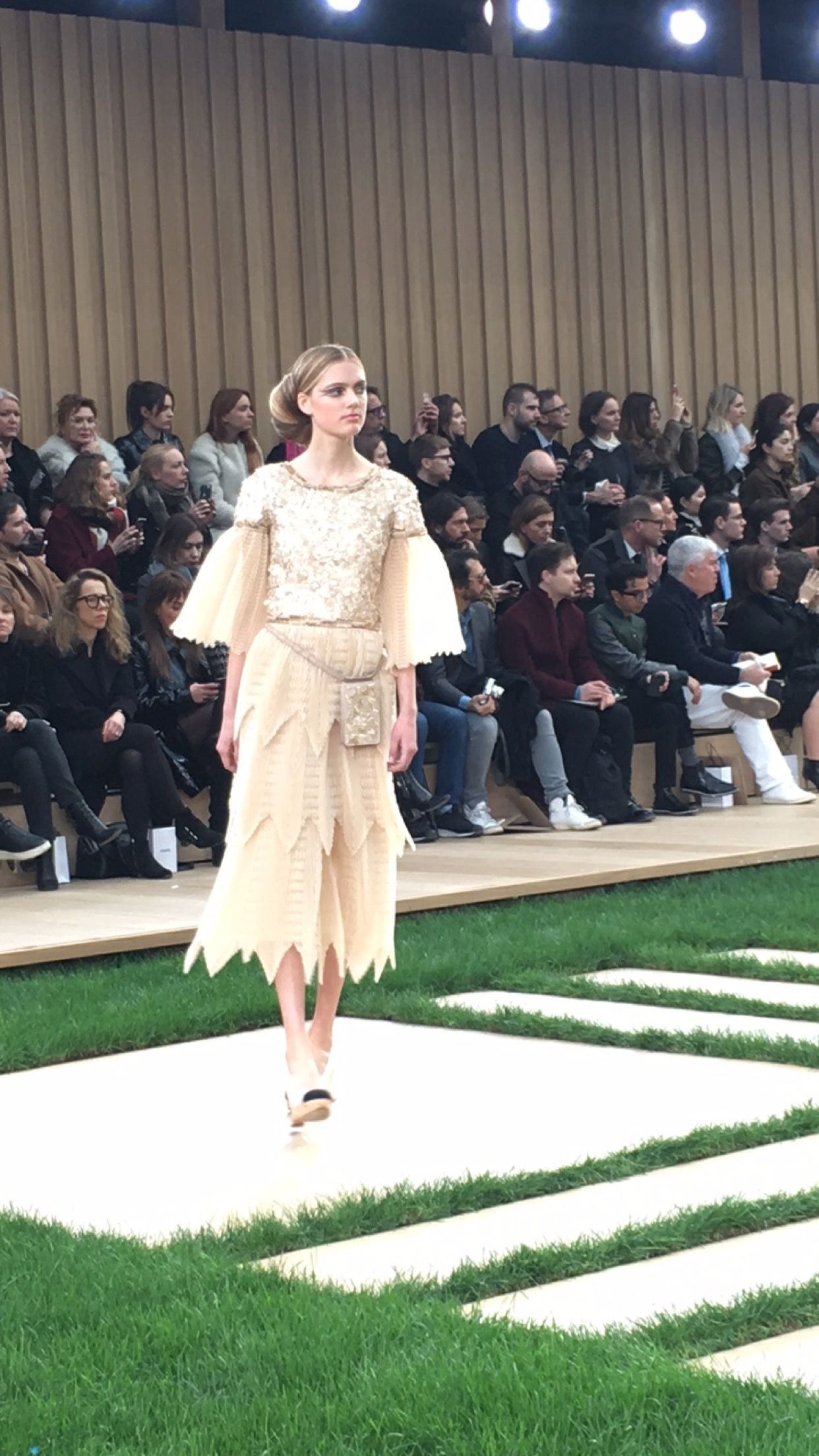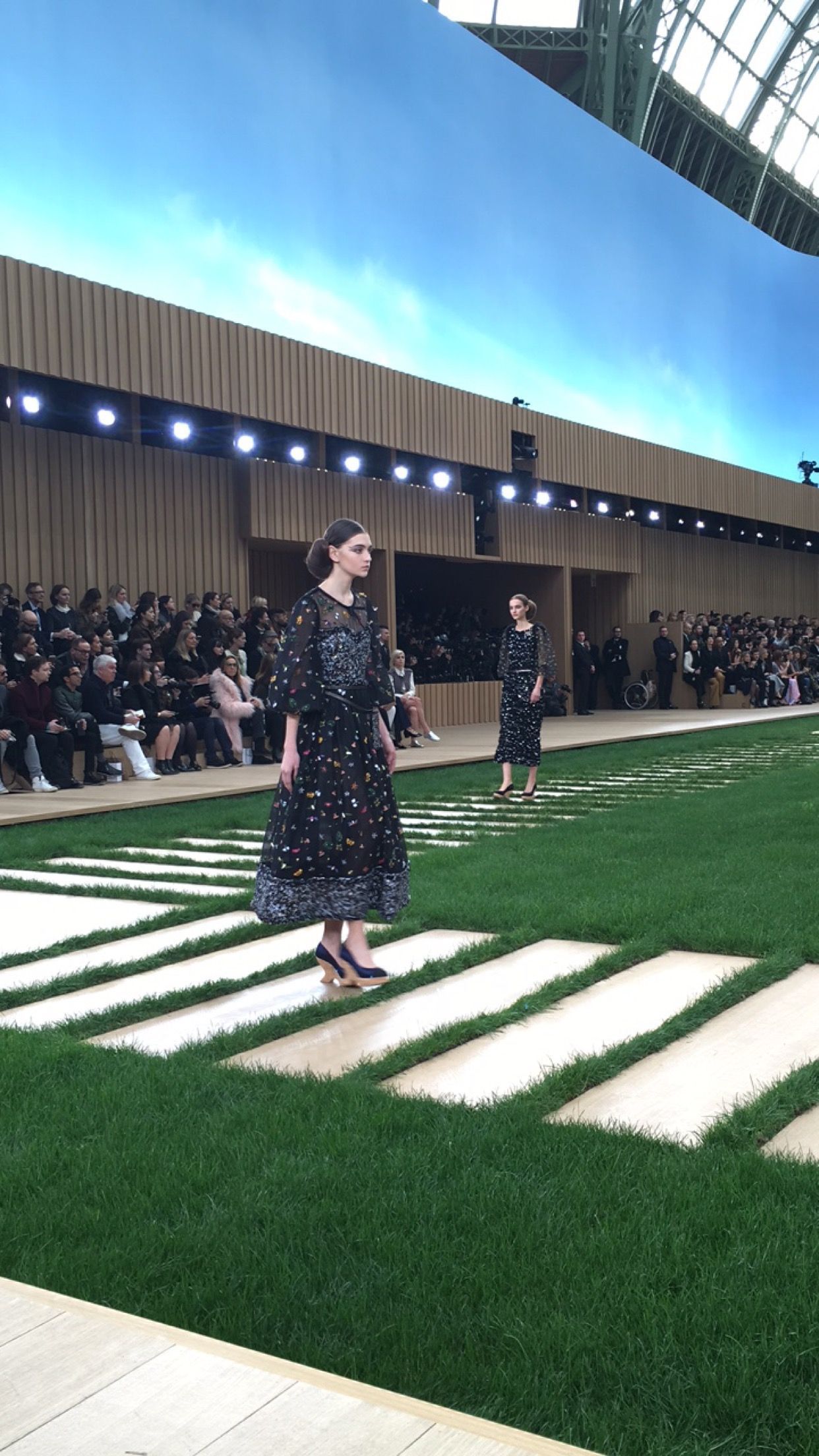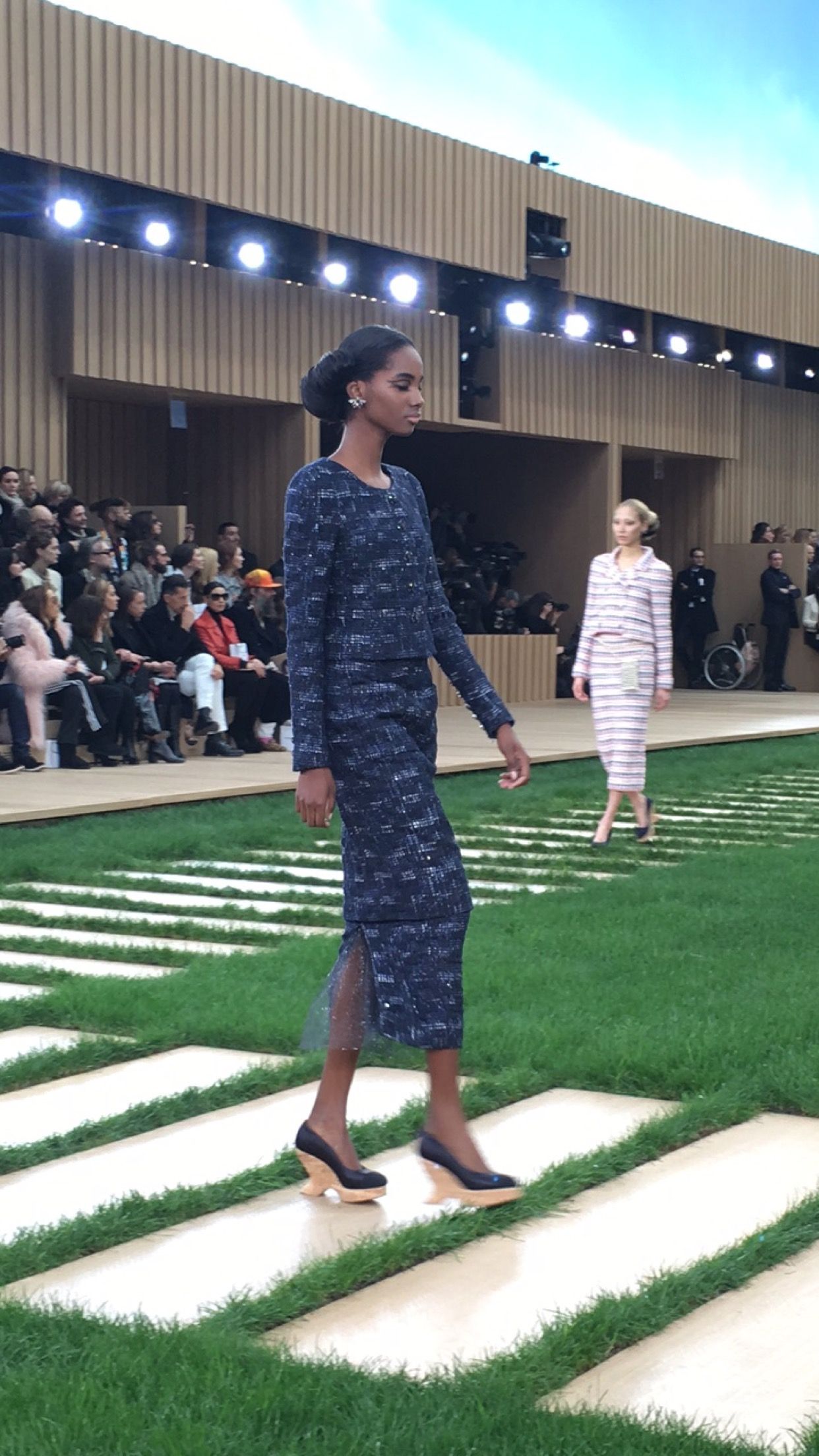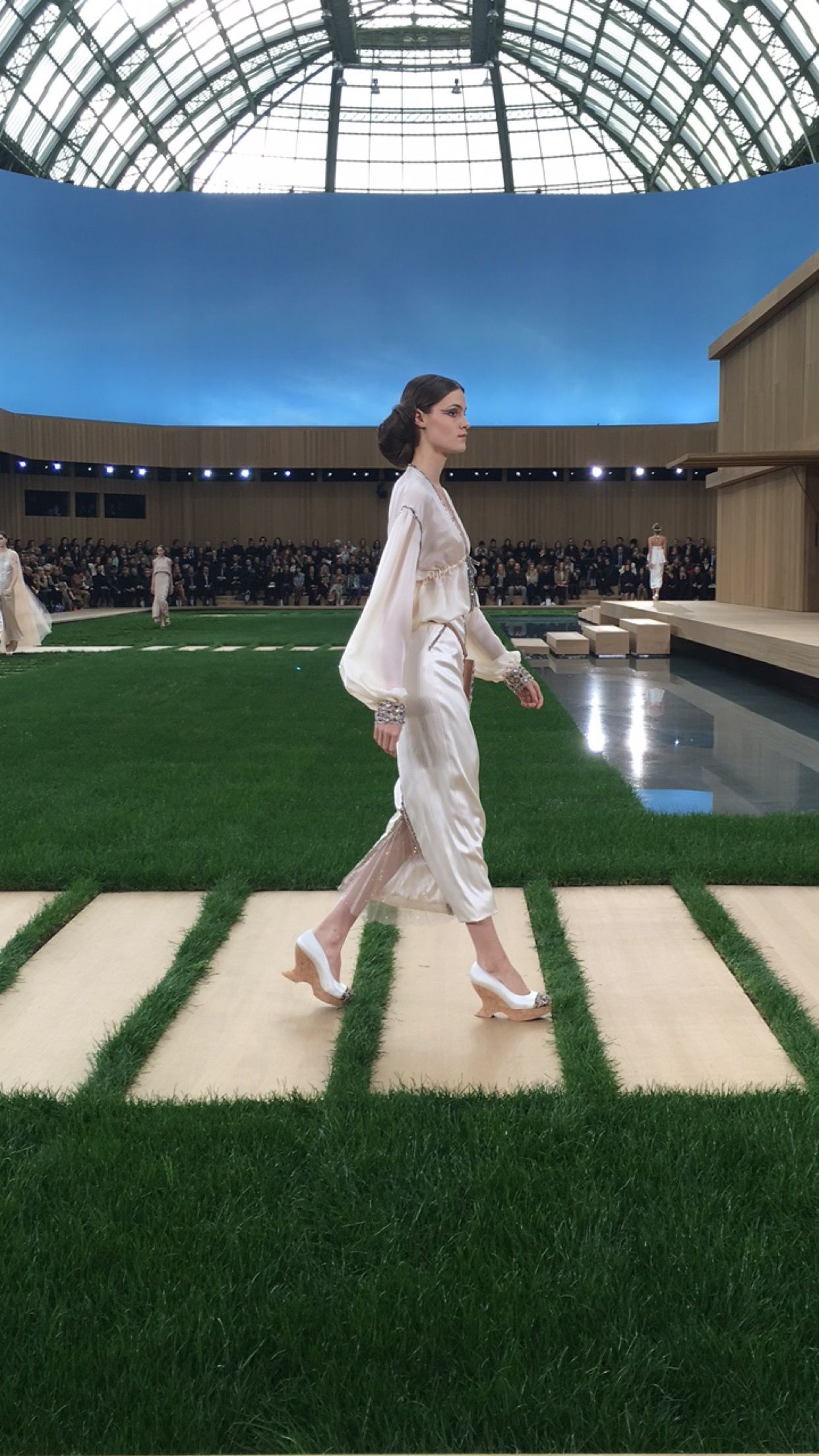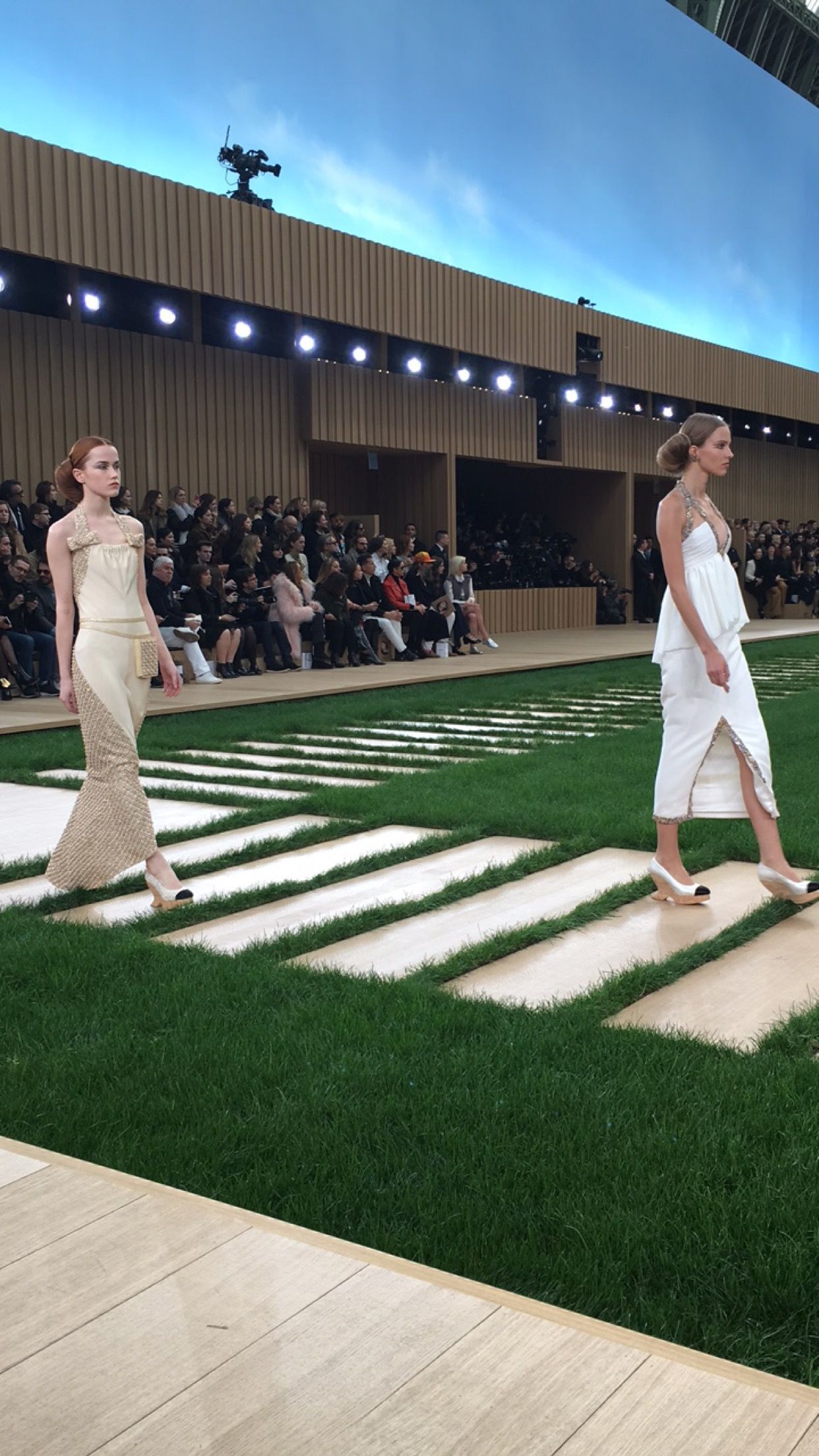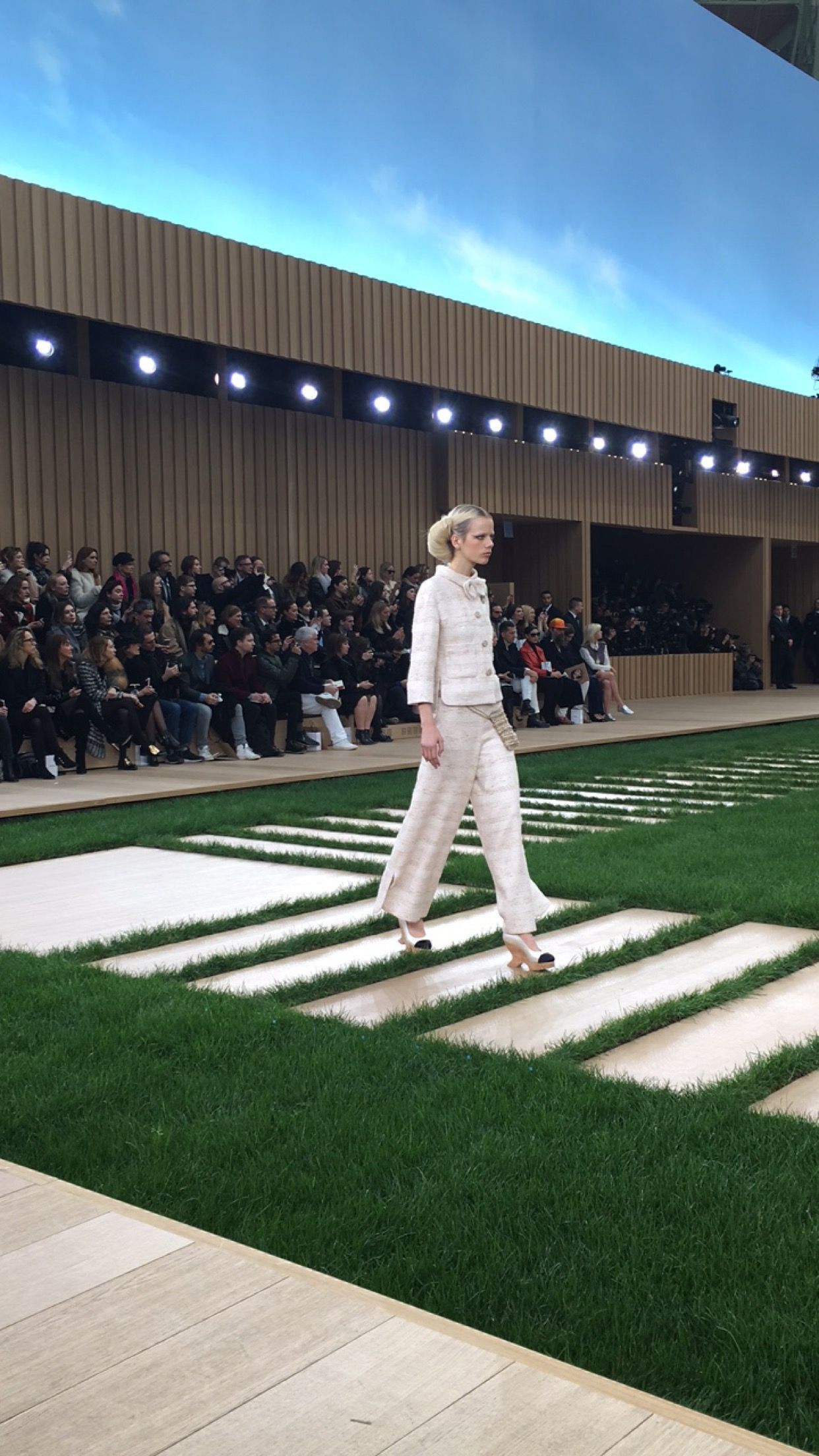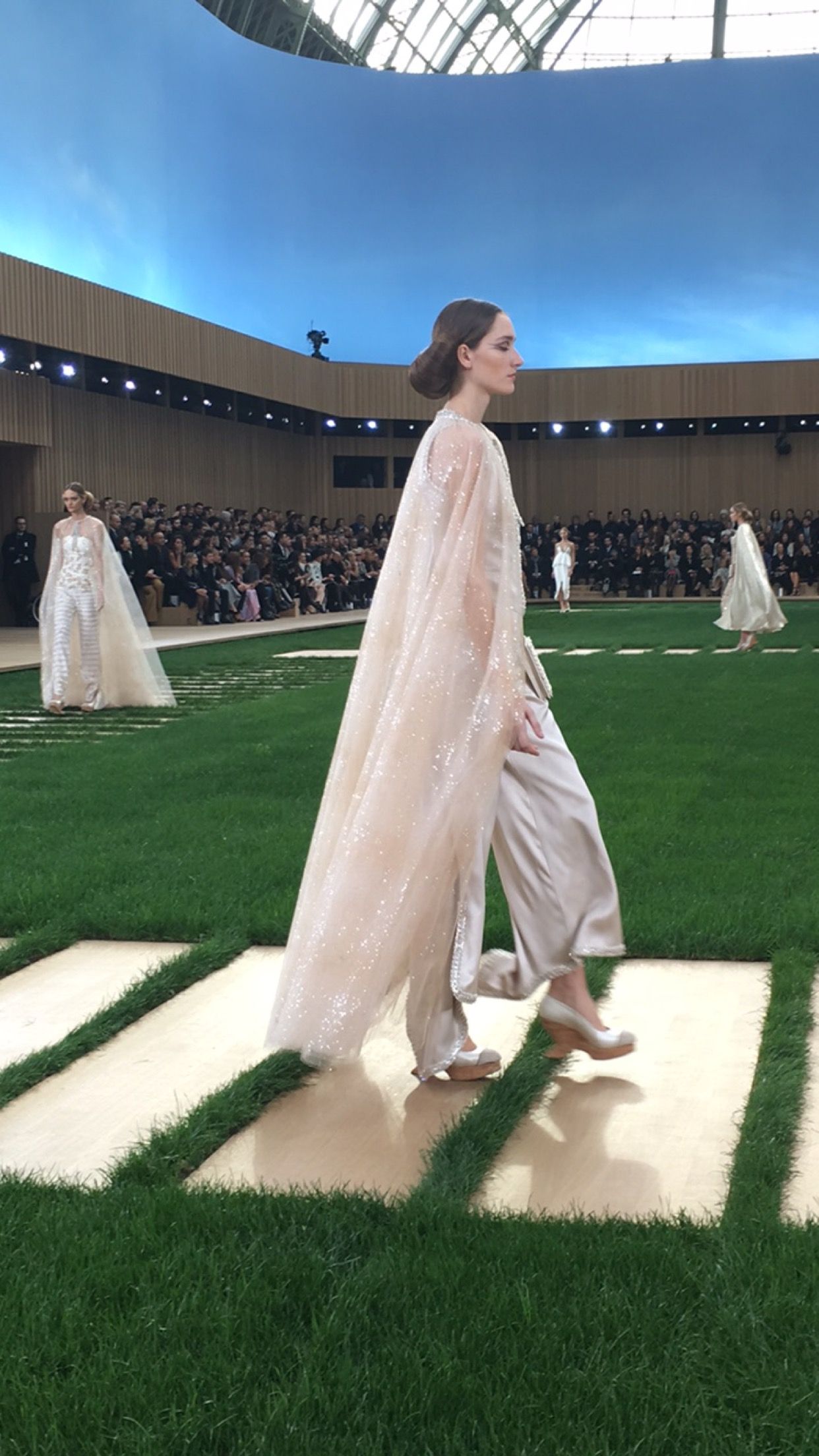 Special treat: We created a collage of Swedishandstylish's video clippings from the show to give you live glimpses! Enjoy.
Behind the Scenes
PurseBop: With your busy schedule, did you have an opportunity to try new restaurants?
Swedishandstylish: Many of our meals were planned around the schedule of the events. My experiences were truly unforgettable.  I had the opportunity to lunch with Chanel VP's at Maison de le Truffe, which was amazing. I also wine and dined with many other Chanel executives after the shows. Dining in Paris is always magical and oh, the sweet treats. Let's just call it macaroons galore!
PurseBop: Paris is the top destination for shopping, did you have time to explore any stores?
Swedishandstylish: I didn't have time to shop unfortunately. This was my second trip to Paris in the last 6 months, but I did not have time to roam the stores. I spent a short time at Hermes and was lucky to pick up one treasure. I did have a few minutes to run into Chanel, but my time was very limited. Our schedule was jam packed but I managed time with one special friend.
Swedishandstylish: After the show we were invited to see the Haute Couture pieces being showcased in Gabrielle "Coco" Chanel's apartment. The meticulous details were highlighted and explained to us. I have an entire new level of appreciation for their fine pieces. It amazed me just how much detail and thought was put into each button, weave and embellishment. Each truly a masterpiece of art.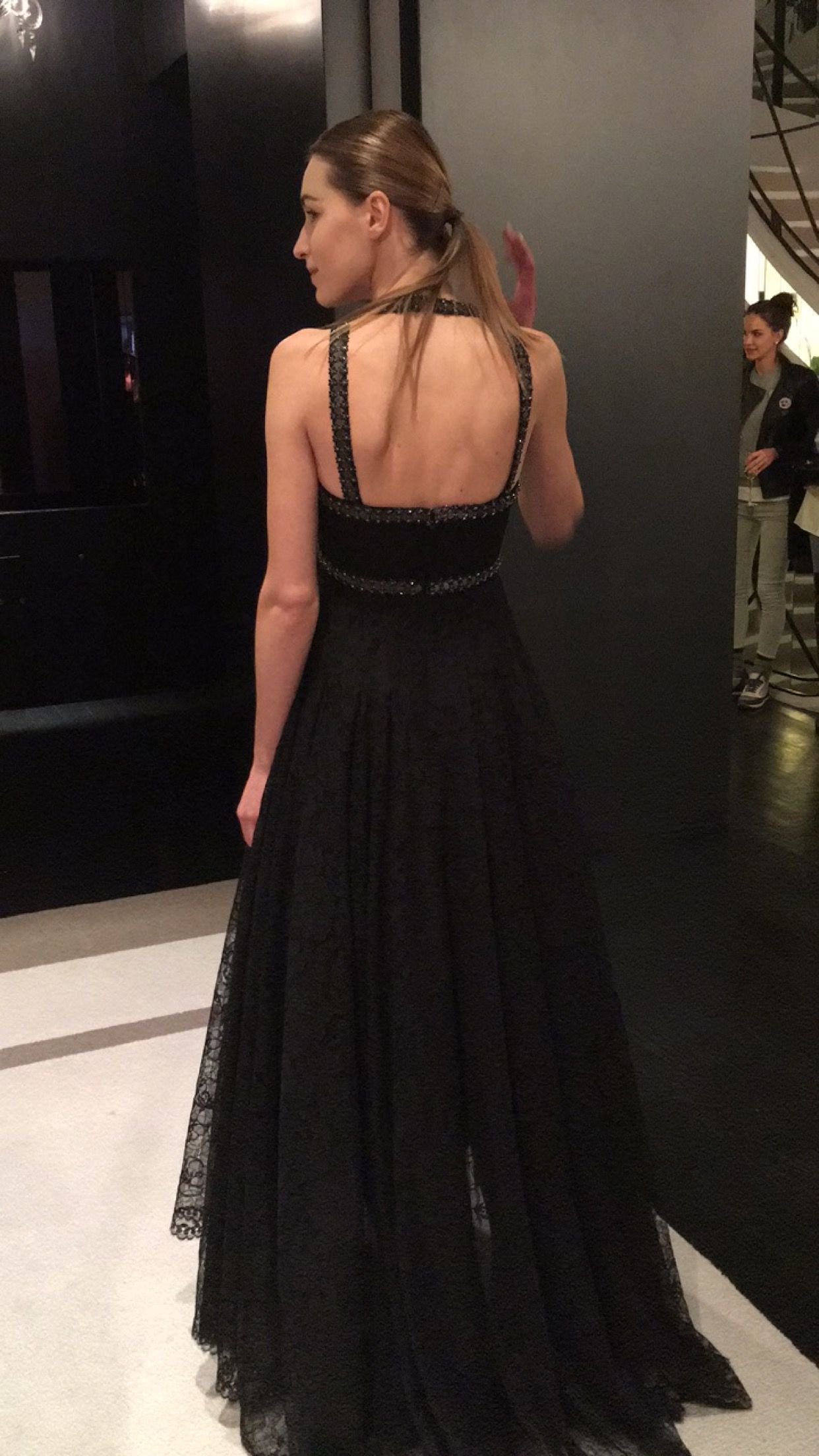 Special thanks again to our dear friend and Boptalk Celebrity Swedishandstylish for taking the time to share the Chanel magic with all of us.
Love PurseBop & Swedishandstylish
XO