While fashion folk are awash in the 2018 Met Gala, we at PurseBop are still floating with Chanel's 2018/19 Cruise collection.  It was, quite literally, a cruise collection – set aboard an ocean liner erected in Paris's Grand Palais. The luxury ship, complete with live entertainment and an oyster bar, was named after Coco Chanel's summer house in the Cote D'Azur, La Pausa, and follows the pre-Fall Metiers 2018 steamship-themed show in Hamburg Germany, after a walk in the forest for Fall 2018.
Certainly, Kaptain Karl played with maritime themes in clothing and accessories.  Nautical stripes, blooms, cc-logoed ocean liners and maritime signal flags fell against a deep blue sea backdrop.  For braver souls (and stronger stomachs), cropped tops are in.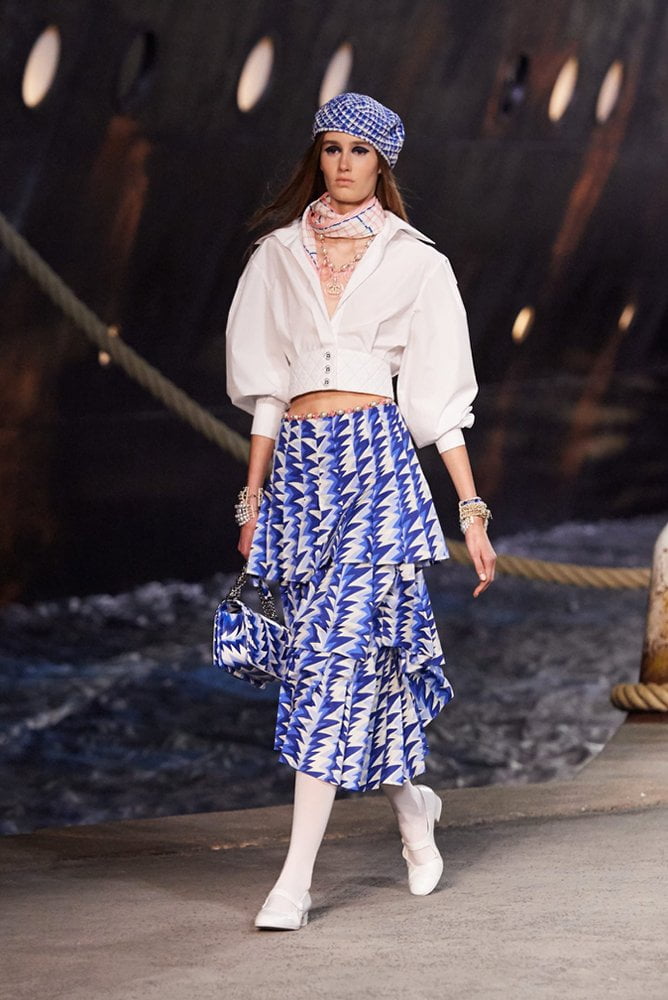 And the footwear . . . Whether they're upscale boat shoes or on-duty nurse maryjanes, they sure do look comfortable.
There also was a lot of pink and white; pink as a feminine touch and white representing the froth on waves and wakes from boats as they move through the water.
Put the two together and you get a life-saving purse… Wonder what fits in that besides air.
There also is a new Boy in town.  Shown in shades of white and navy, it is quilted, narrow, elongated and cross body.  In some photos, the hardware is turned on its side to appear diamond-shaped. Chanel says it will come in the nautical colors of the collection.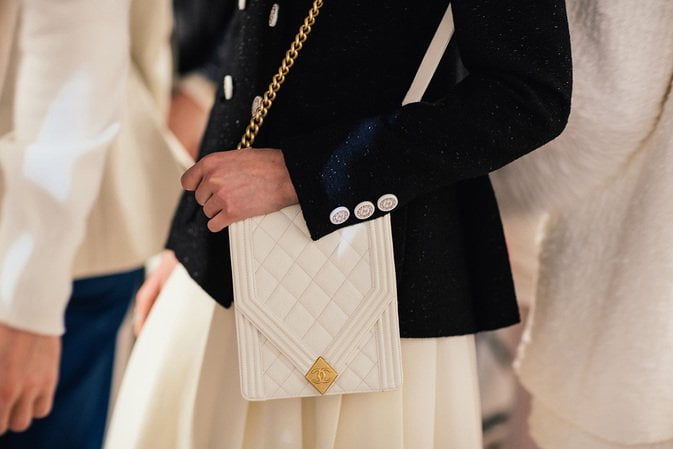 Gabrielle is still here for the voyage in pretty pastel shades. 
Square, round, clutch and PVC bags also made the cruise cut, along with cloth totes. Nautical rope replaced leather and chains as straps for some bags.
Did this collection float your boat? Or sink like the Titanic?
Read related articles:
Sharing exclusive photo's from long time PurseBop community member @mrssophiiia who had the distinct priviledge of attending the show in Paris.  Thank you for letting us vicariously share the magic…
XO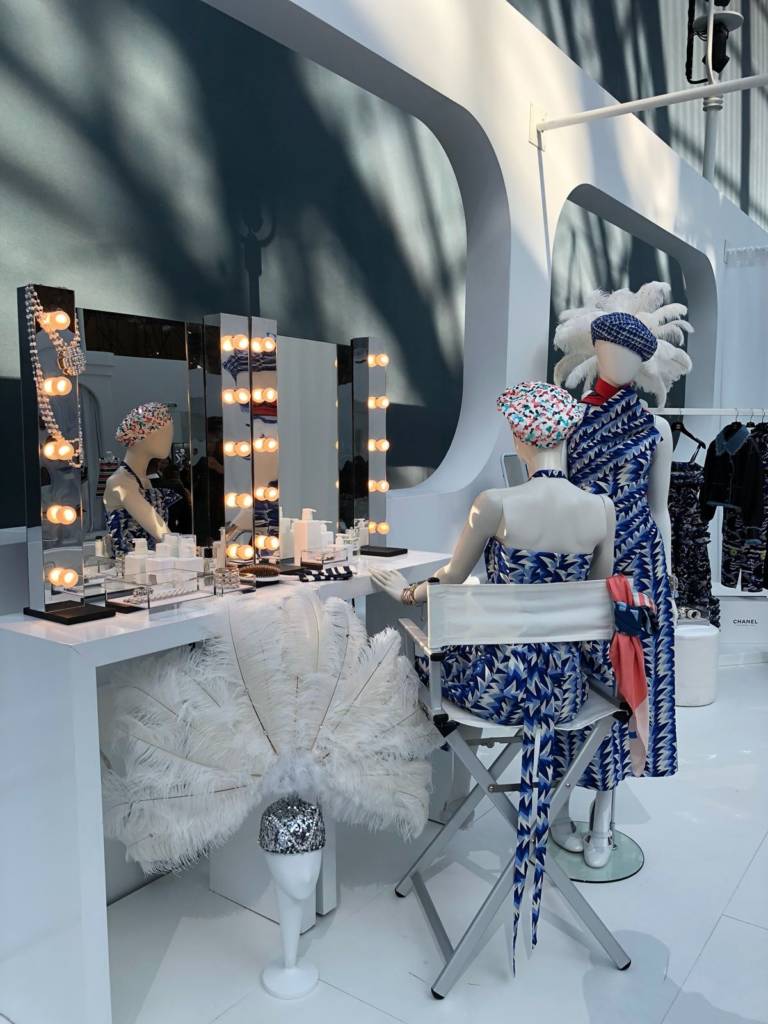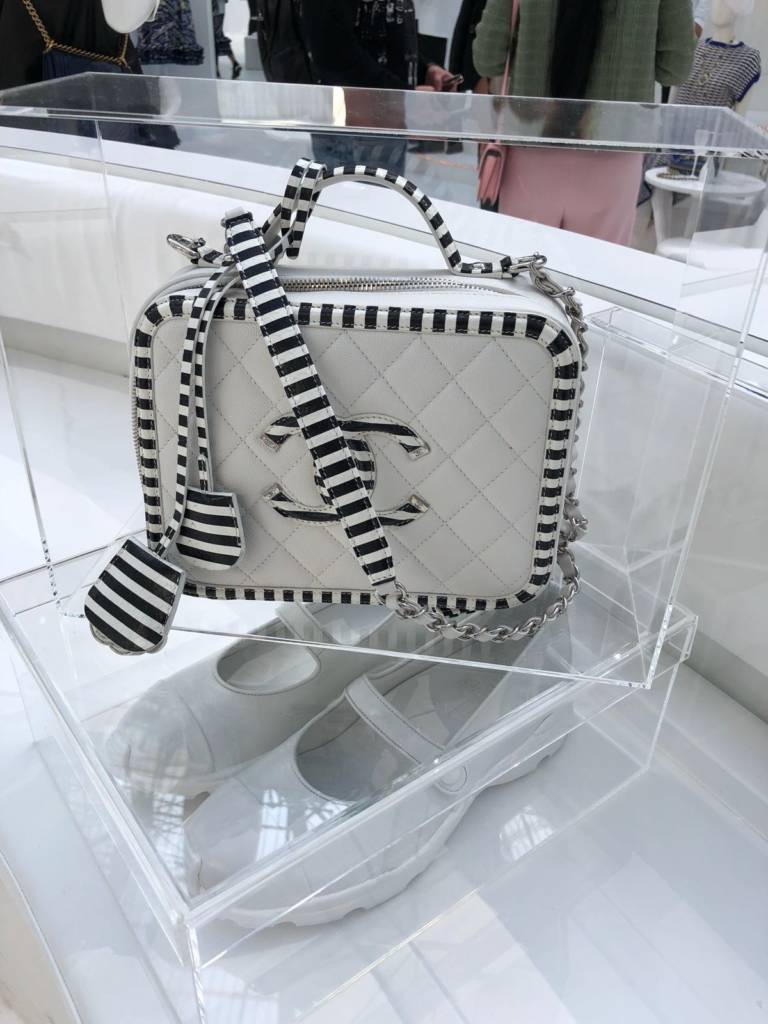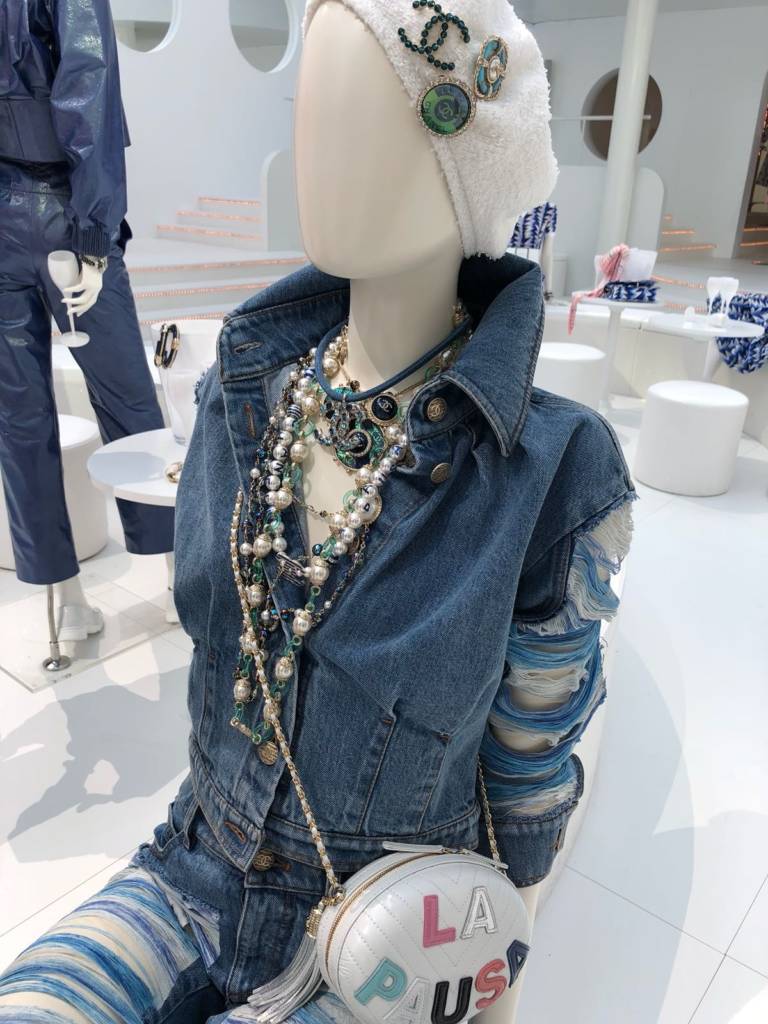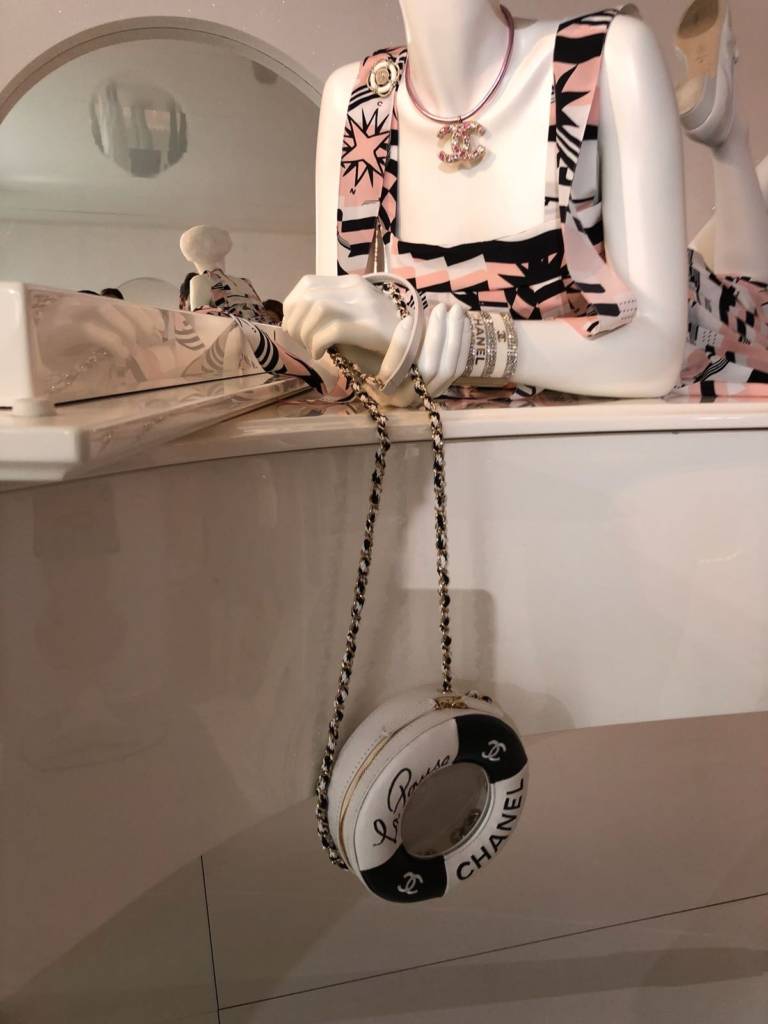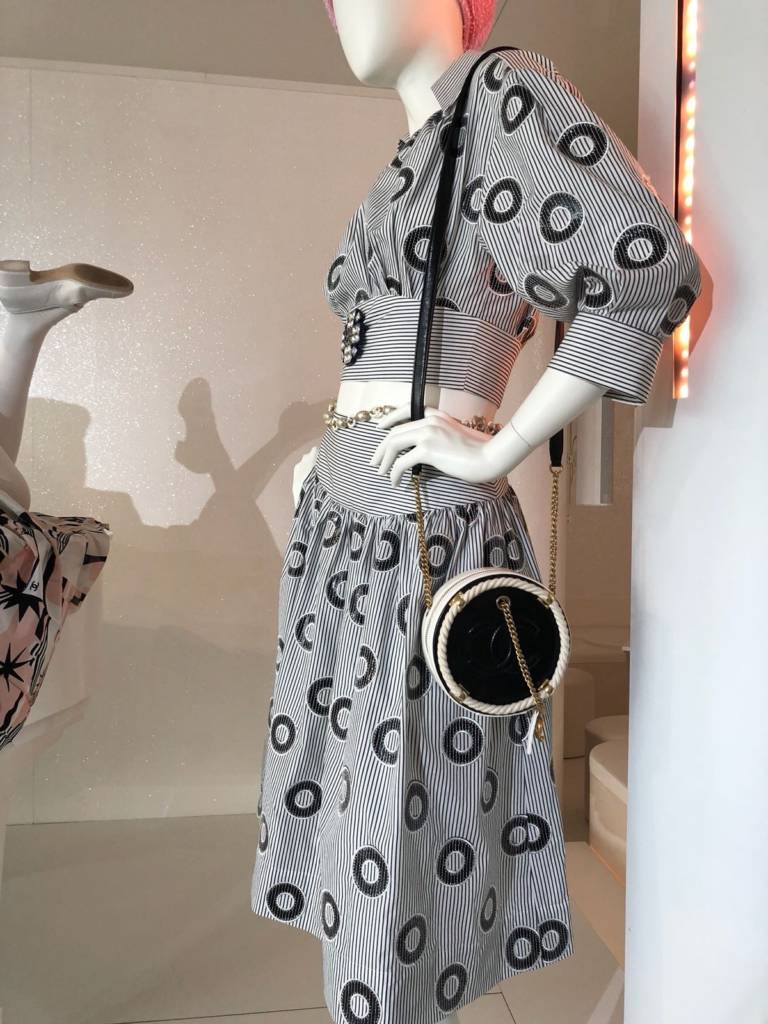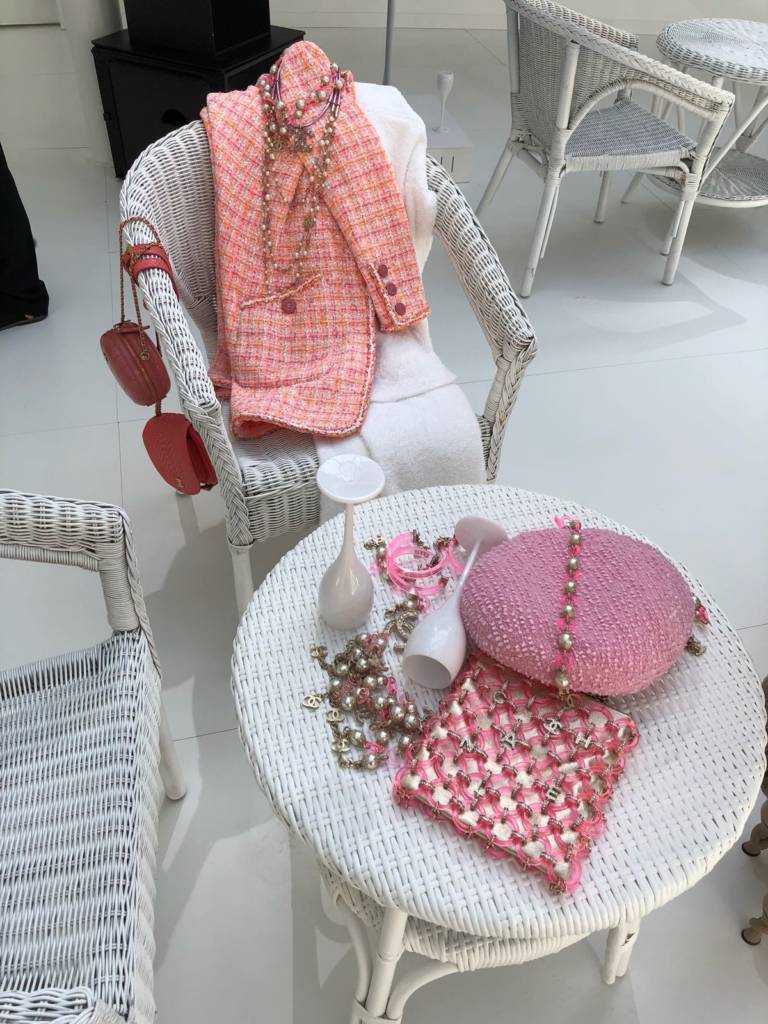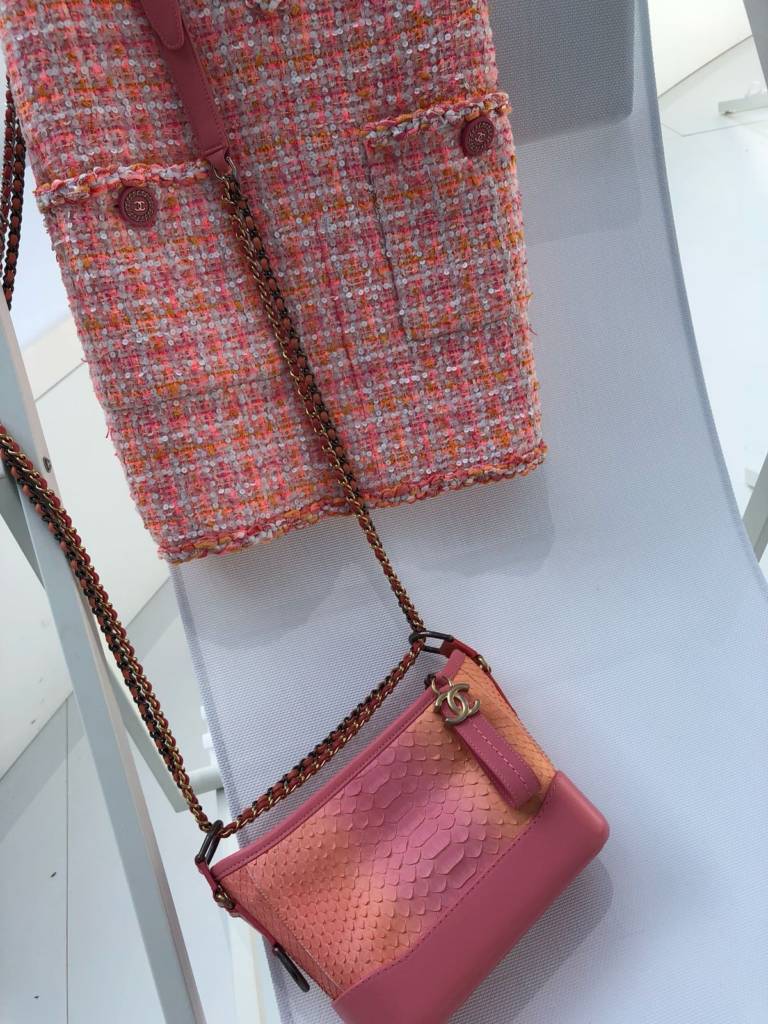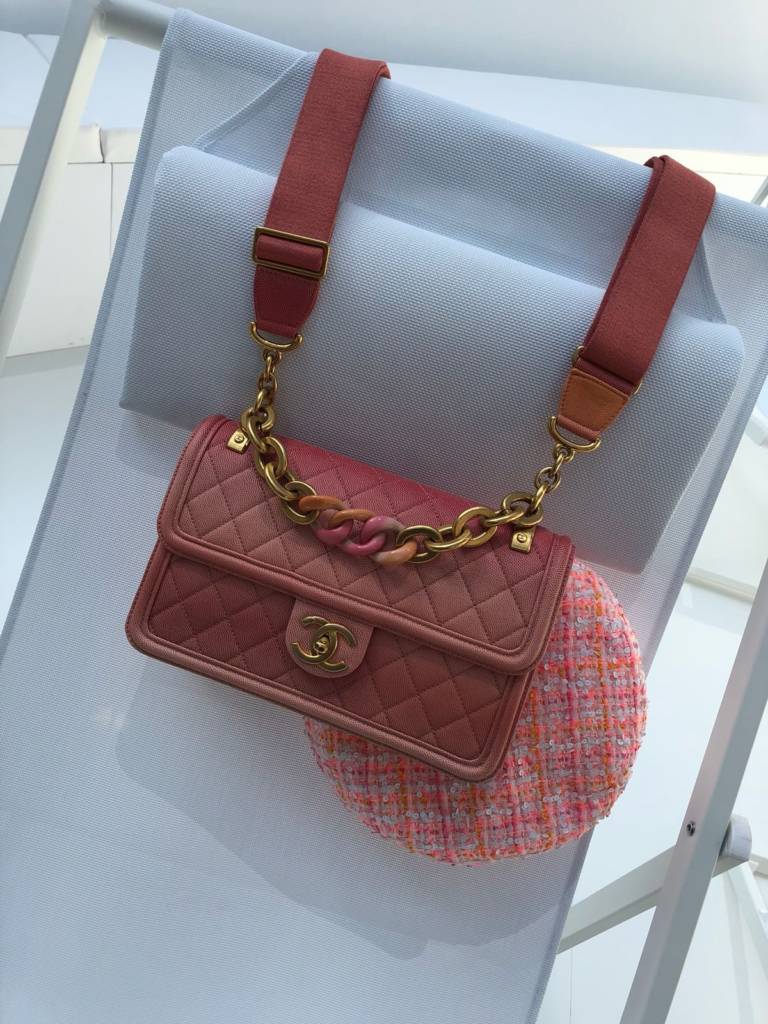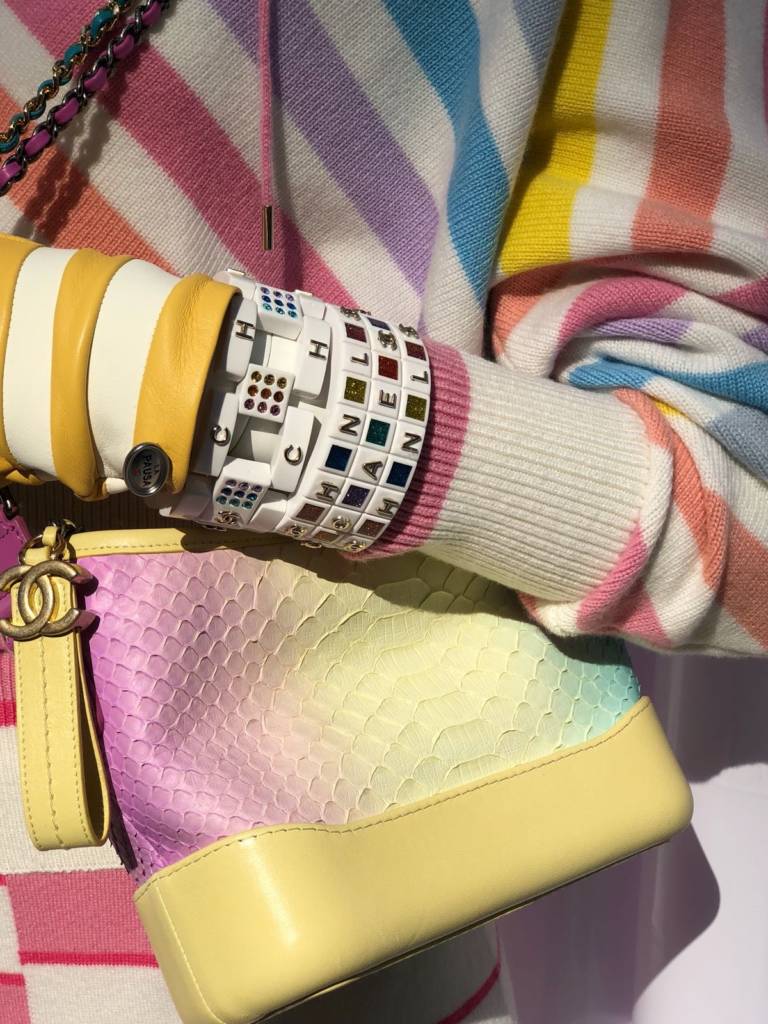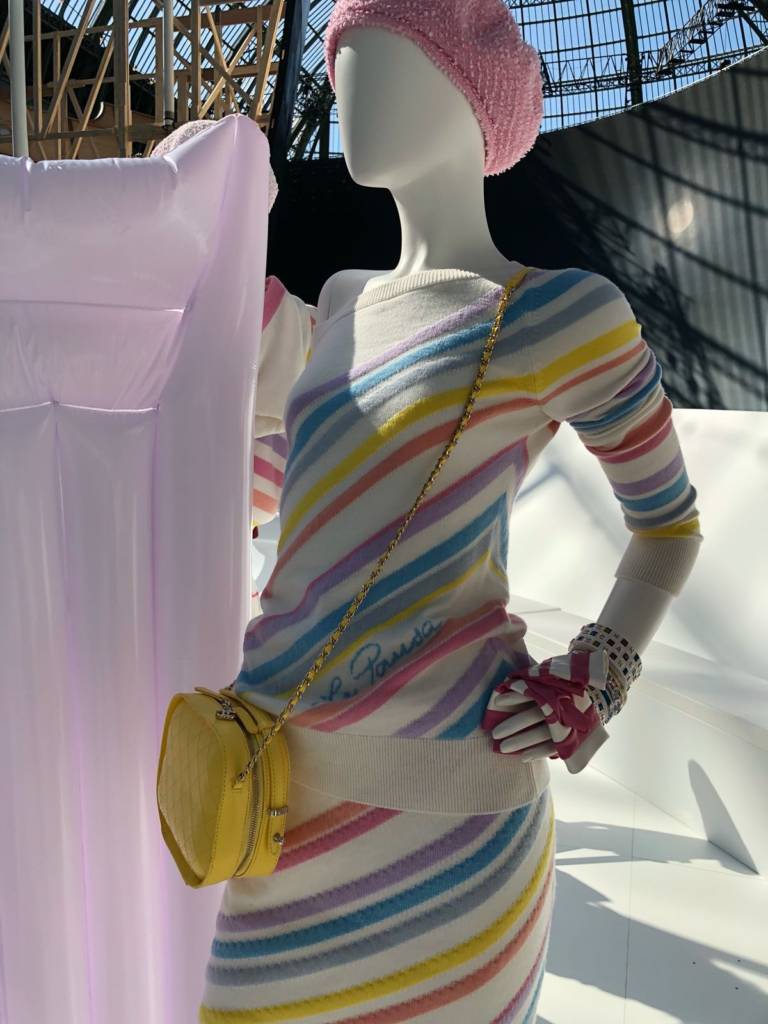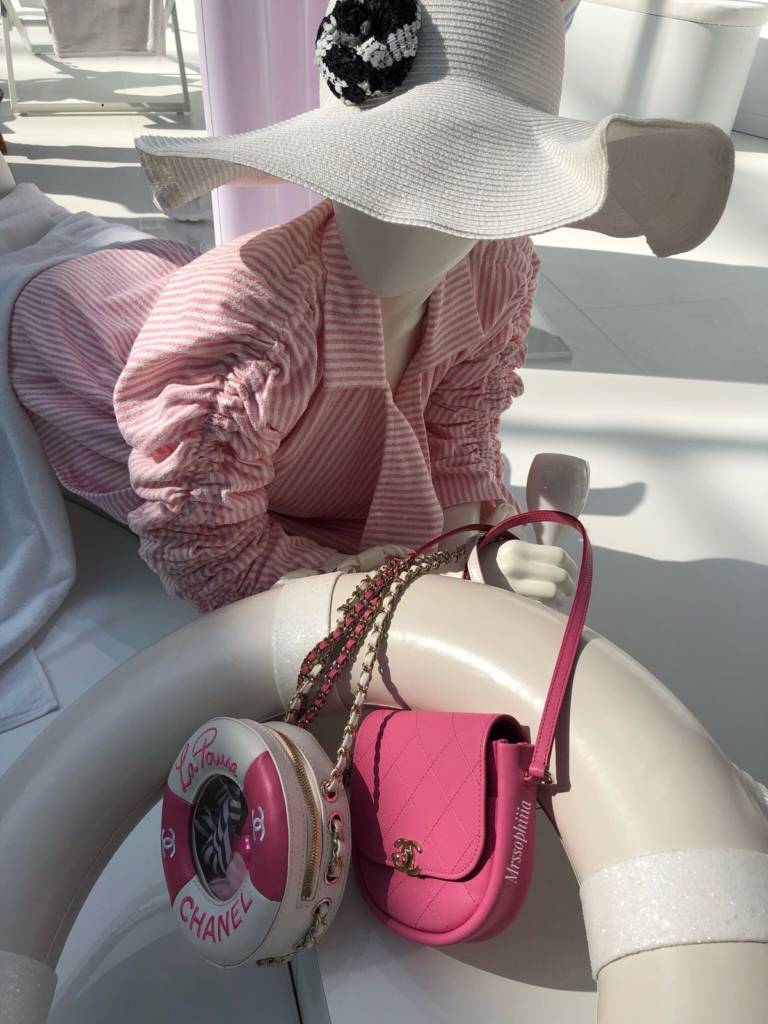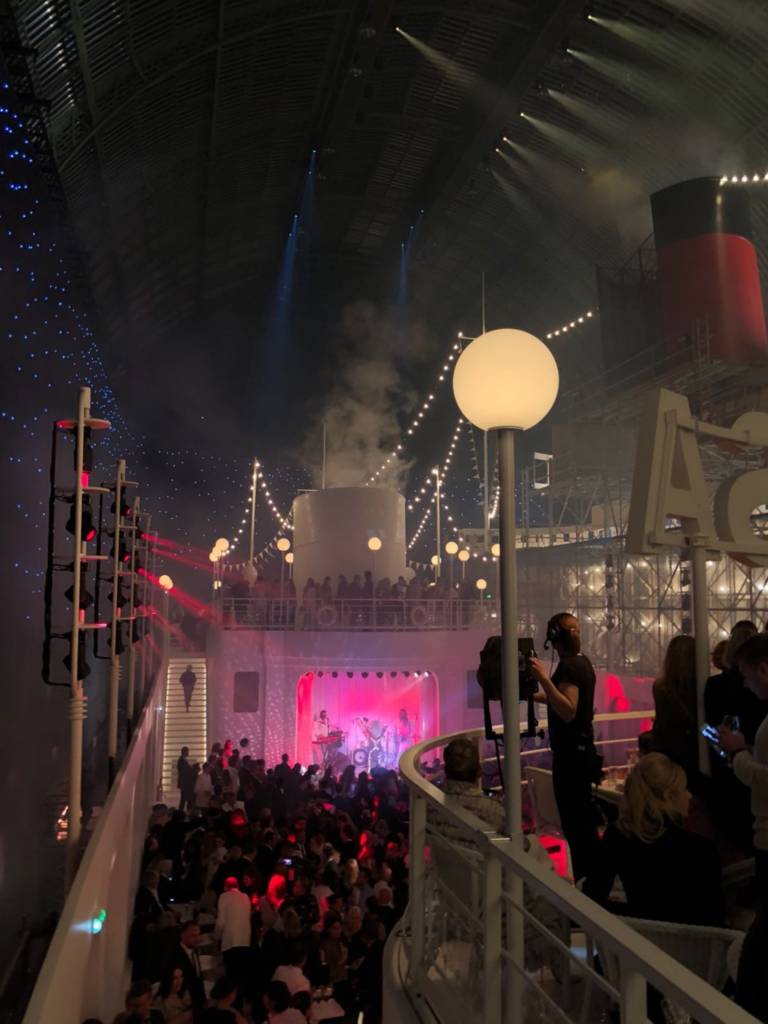 Updated: May 14th, 2018