While Coach might not be a brand that we cover as often as Hermès or Gucci, there is no denying that interesting changes are taking place at the company. They have impressed everyone with their campaigns and their embracing of technological advances (Read: Top 10 Most Digitally Savvy Brands) and still remain one of the most popular and successful handbag companies. One indicator of their success? They are one of the companies that has experienced the most problems with fake replicas of their products (Read: How to Spot a Fake Designer Bag 101 Guide).
Now, after its 2015 acquisition of Kate Spade and Stuart Weitzman, Coach Inc. has taken the most publicly scrutinized step in a company's rebranding: a name change. The brand is clearly trying to take their success to the next level. The executives justify the change to mirror the transformation from a "monobrand specialty retailer to a true house of emotional, desirable brands."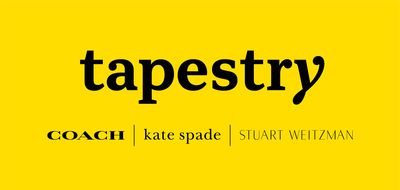 The company and chief executive Victor Luis sought a name to  capture the changes in its brand, "We searched for a name to reflect these values while also expressing the cultural diversity of our people and our brands for today and tomorrow." The search for the name, Tapestry, took three months and was led by marketing consultant firm Carbone Smalone Agency.
While the name Tapestry might evoke Carole King for anyone over 30, the brand insists that it did not intend to associate itself with the famed chanteuse. Similar to the often used "melting pot" metaphor for America, the brand wants to create a quintessential American brand that captures the diversity of the country.