Over the past few years, Coach has really changed their game up. After weak sales and decreased consumer engagement, Coach shifted their focus less from monograms and short lived "it" bags to more traditional silhouettes with quality leather craftsmanship. The new "Coach 1941" Spring Bag collection really speaks to their mission to reconnect with their roots.
To celebrate their 75th anniversary, Coach went vintage and launched a new collection of bags that reimagines iconic styles with a few creative twists. Overall, the line has lots of 70s inspired details, crazy patterns, and bold floral prints. However, there are so many timeless styles in this collection, everyone is sure to find a bag they like even if you aren't big on the throwback.  Scroll below to see all their new work! We've given you collection highlights tailored to your bag interests…
Notable Styles:
The Rogue Bag – Tote-shaped Satchel Bag
The Outlaw Bag –  "Doctor's Bag"-shaped Satchel Bag
The Saddle Bag – Classic Saddle Bag Shape
The Ace Bag – Mini Crossbody Bag
The Dinky Bag – Wallet on Chain style Crossbody bag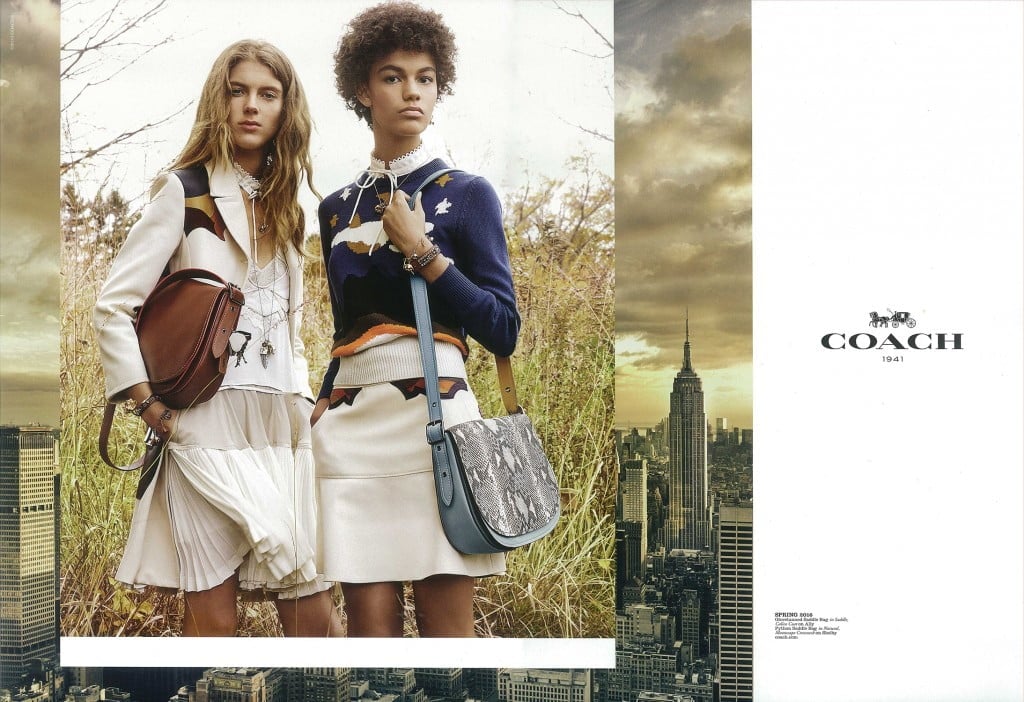 For everyday bag lovers...
The Rogue bag is one of Coach's newest designs. It is a fairly roomy satchel bag and can serve adequately as an everyday bag or travel bag. It is not only functional, but has a luxe feel. It is slightly more expensive than some of Coach's other bags, but you get a lot of bag for your money in terms of features and craftsmanship. The middle compartment securely zips, and there are two small slots on either side for convenience. You can carry the bag  by its two top handles or detachable shoulder strap.
Similarly, the Outlaw bag is another satchel bag with a semi-circular silhouette like an old doctor's bag. You can zip the bag up from both ends of the bag and close it at the very top. The detachable strap makes for easy crossbody wear. Like the Rogue bag, it has the capacity and security of an everyday bag.
Coach Rogue Leather Satchel – $795 via Nordstorm
Rogue Leather and Python Satchel – $1,200 via Saks Fifth Avenue
Coach Outlaw Bag 36 Leather Satchel – $595 via Nordstorm
Coach Embellished Patchwork Outlaw Bag – $795 via Saks Fifth Avenue
Explore more Tote Bag styles in PurseBop's Guide to the Best Designer Totes
Explore more Everyday Bag styles in PurseBop's Top 5 Staple Bag under $500 feature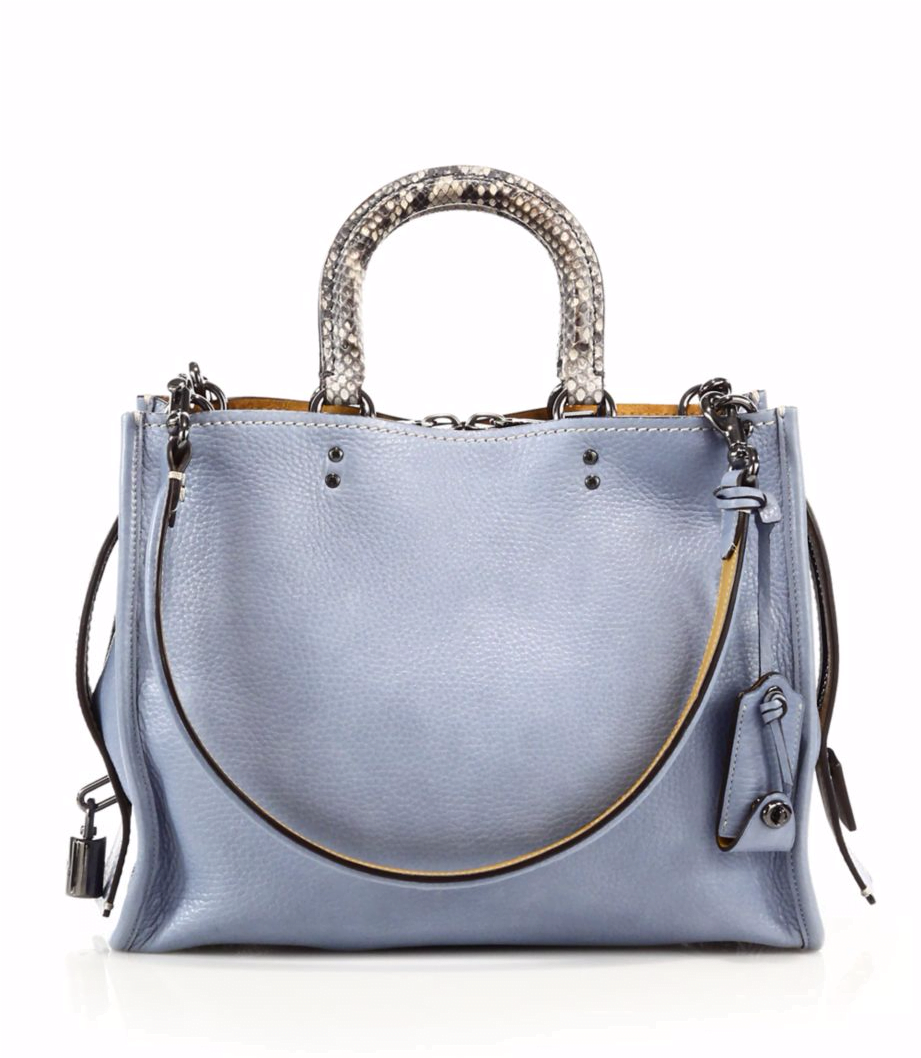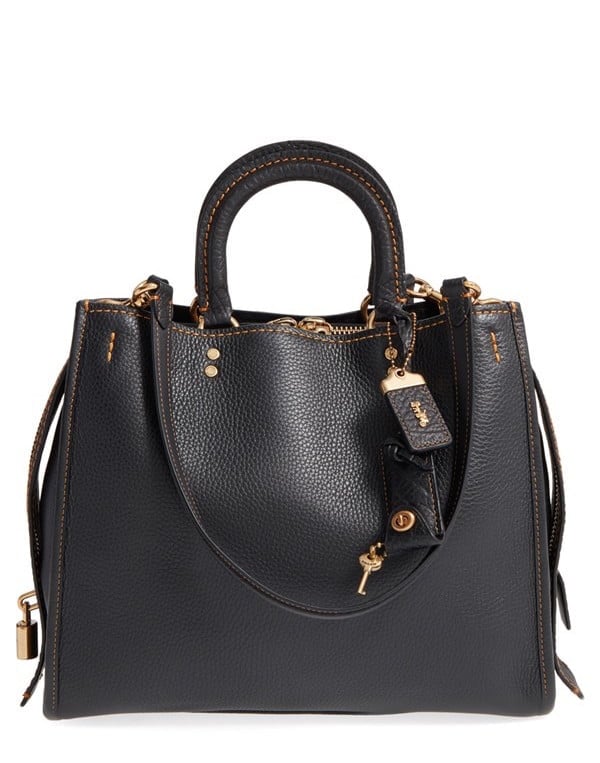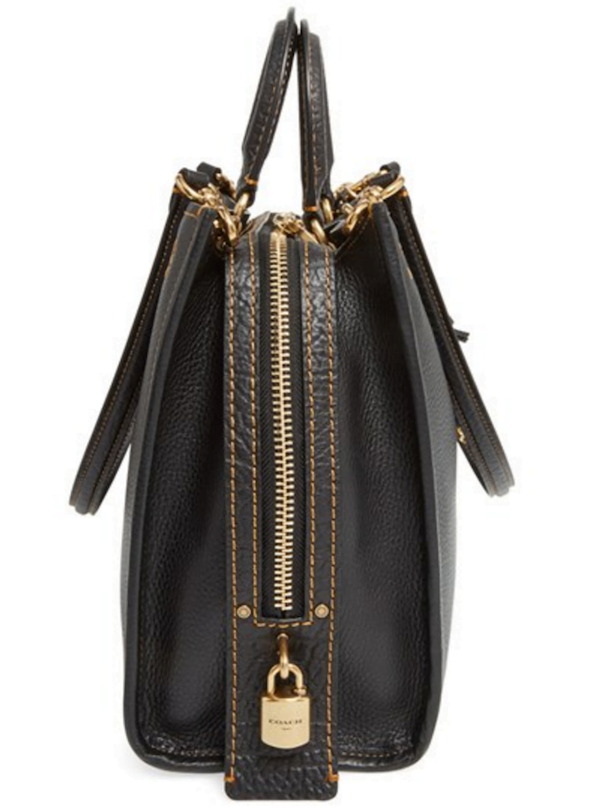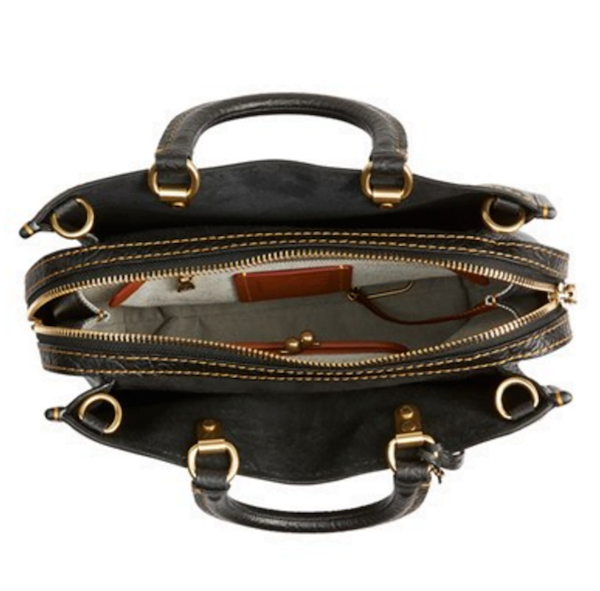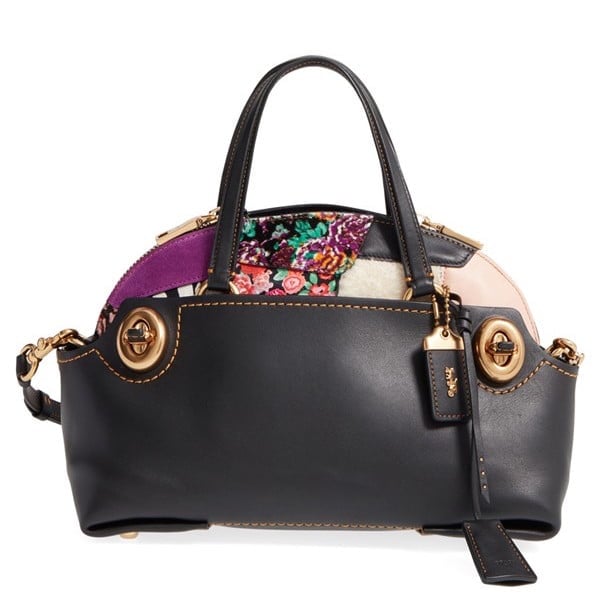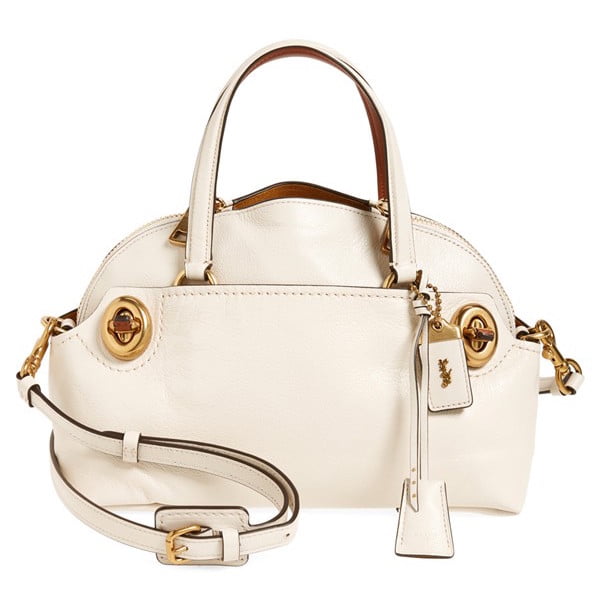 For vintage lovers...
The Saddle Bag is a must have classic! This Saddle in the 1941 collection is inspired by Coach's 1972 Pouch bag. The simplicity of the saddle is its biggest selling point. In plain leather, it's the perfect companion bag to any look. Its clean lines and big planes also show off floral patterns very well too.
Coach 1941 Leather Saddle Bag – $450 via Saks Fifth Avenue
Coach 1941 Python and Leather Saddle Bag – $1,400 via Saks Fifth Avenue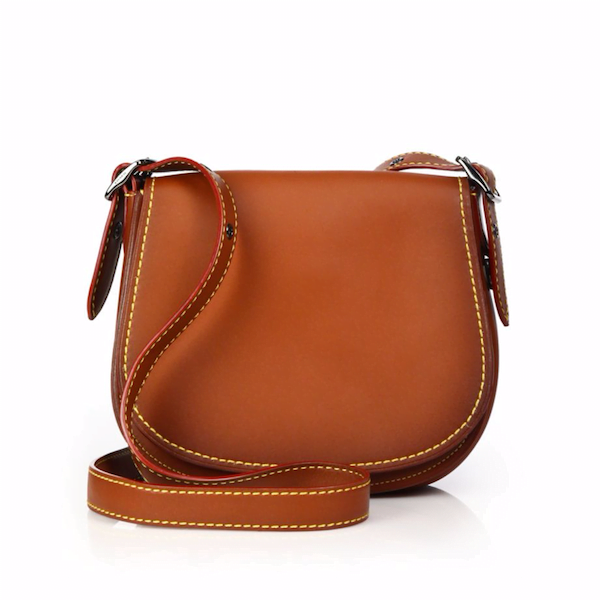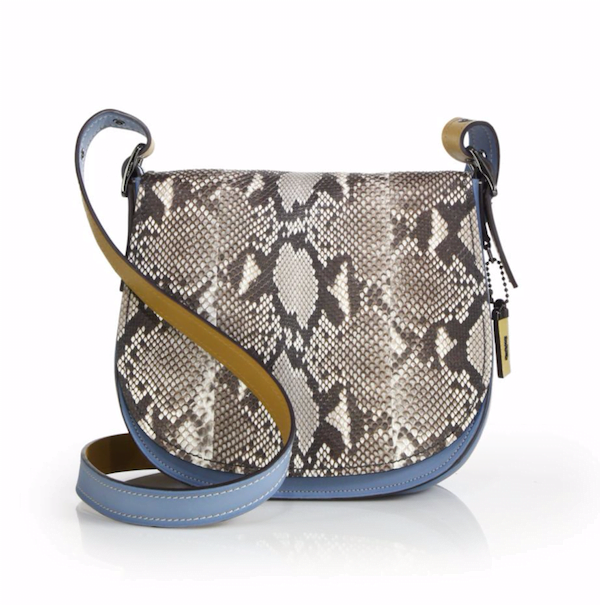 For floral lovers...
Coach fully amped up the floral and pattern theme in this collection. All the floral is very bold and presented in large appliqué or colorful, compact graphic prints. These are the perfect statement bags to fit a boho or ultra-feminine look.
Coach 23 Floral Appliqué Saddle Bag – $695 via Nordstorm
Coach 23 Flower Print Geniune Calf Hair Saddle Bag – $895 via Nordstorm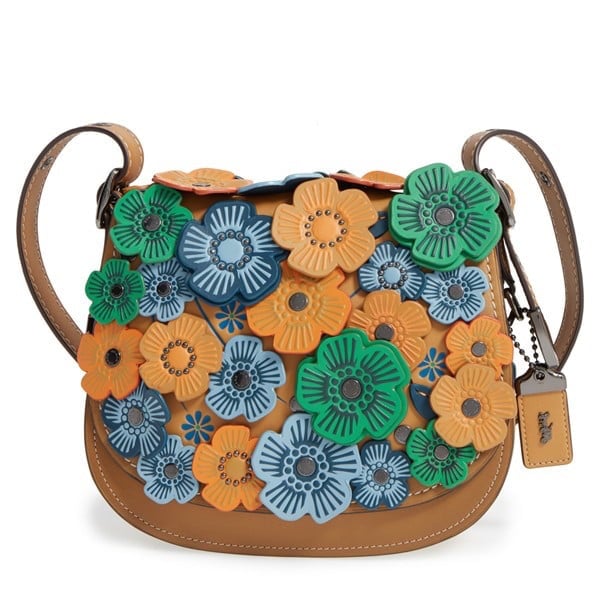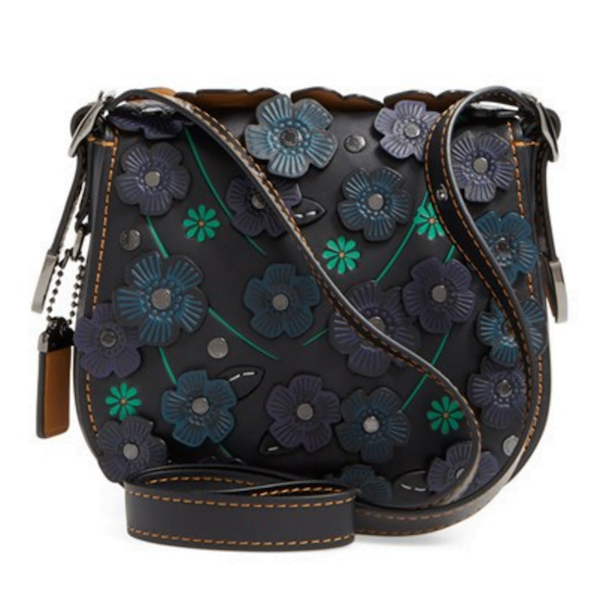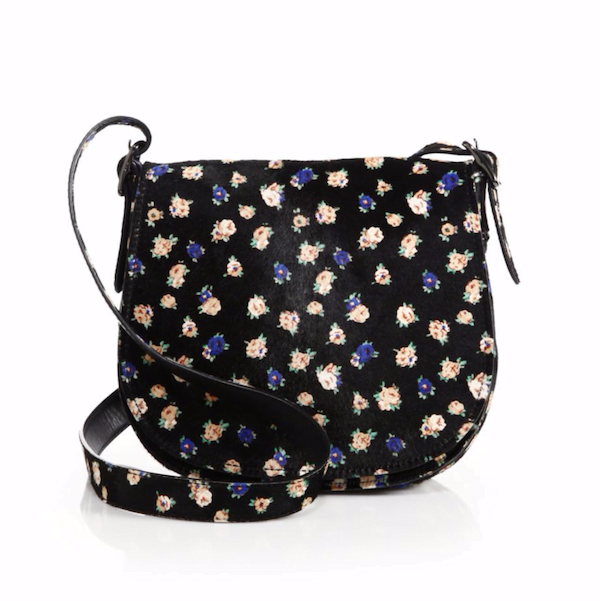 For mini lovers....
The Ace bag is a great mini option with a decent amount of capacity. It reminds us vaguely of Alexander Wang's Rockie bag, another mini in the $1000 and under range. The Ace has a very similar loo at an even lower price of $295! If you're a mini addict, you can't go wrong. On the other hand, if you can't justify the price tag on higher end minis but still want to experiment with smaller bags, consider the adding the Ace bag to your collection.
Coach 1941 Ace Suede Satchel – $295 via Saks Fifth Avenue
Coach 1941 Ace 14 Floral Print Calf Hair Satchel – $595 via Saks Fifth Avenue
Explore minis from other brands in PurseBop's Complete Guide to Mini Bag Madness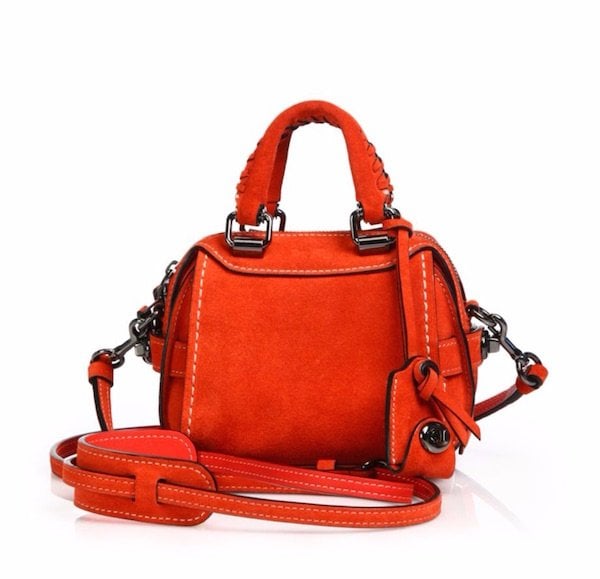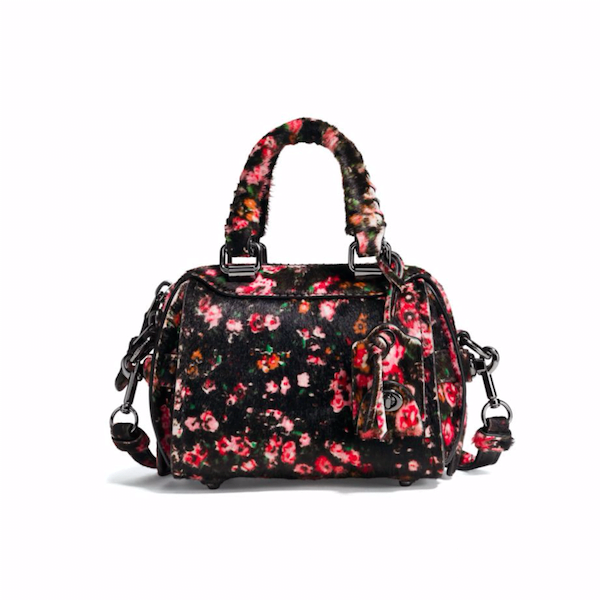 For wallet on chain lovers...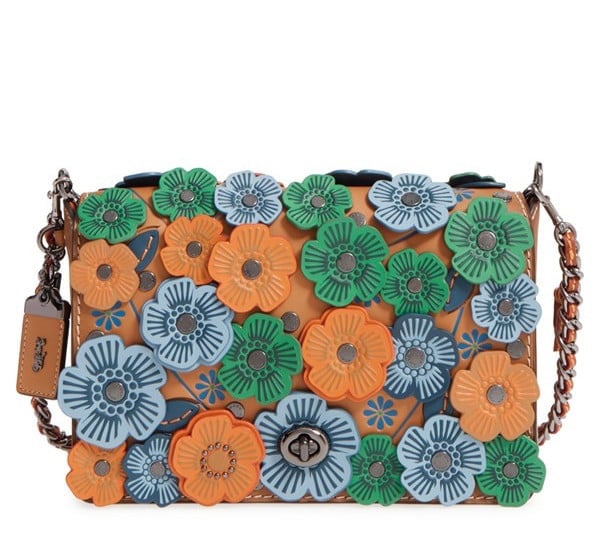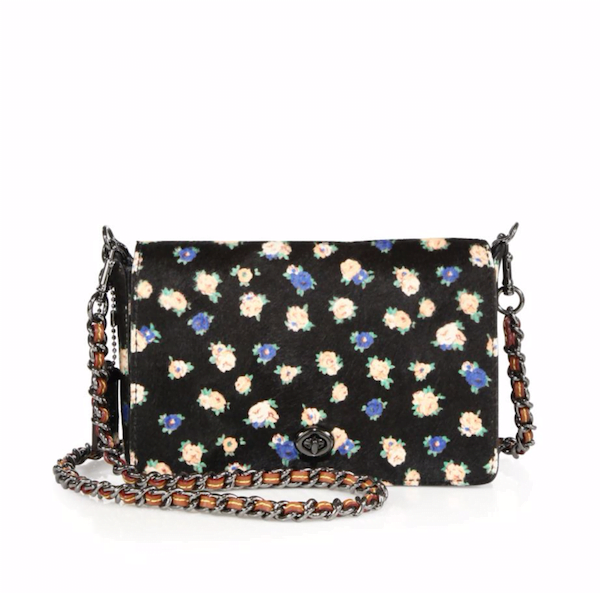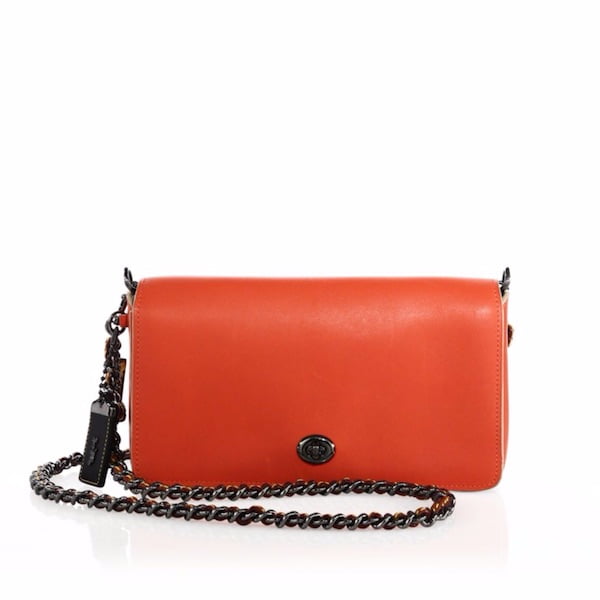 Updated: May 18th, 2017