Meet Boutique Patina - In Pursuit of Pristine Vintage
When someone offers to share their wealth of knowledge about handbags, we listen and share with our PurseBop community.
Boutique Patina is a small California vintage boutique which for nearly 20 years has specialized in the sale of vintage Chanel and Hermès. Founder and owner Theresa answers our (and your) questions about the vintage side of the Chanel experience.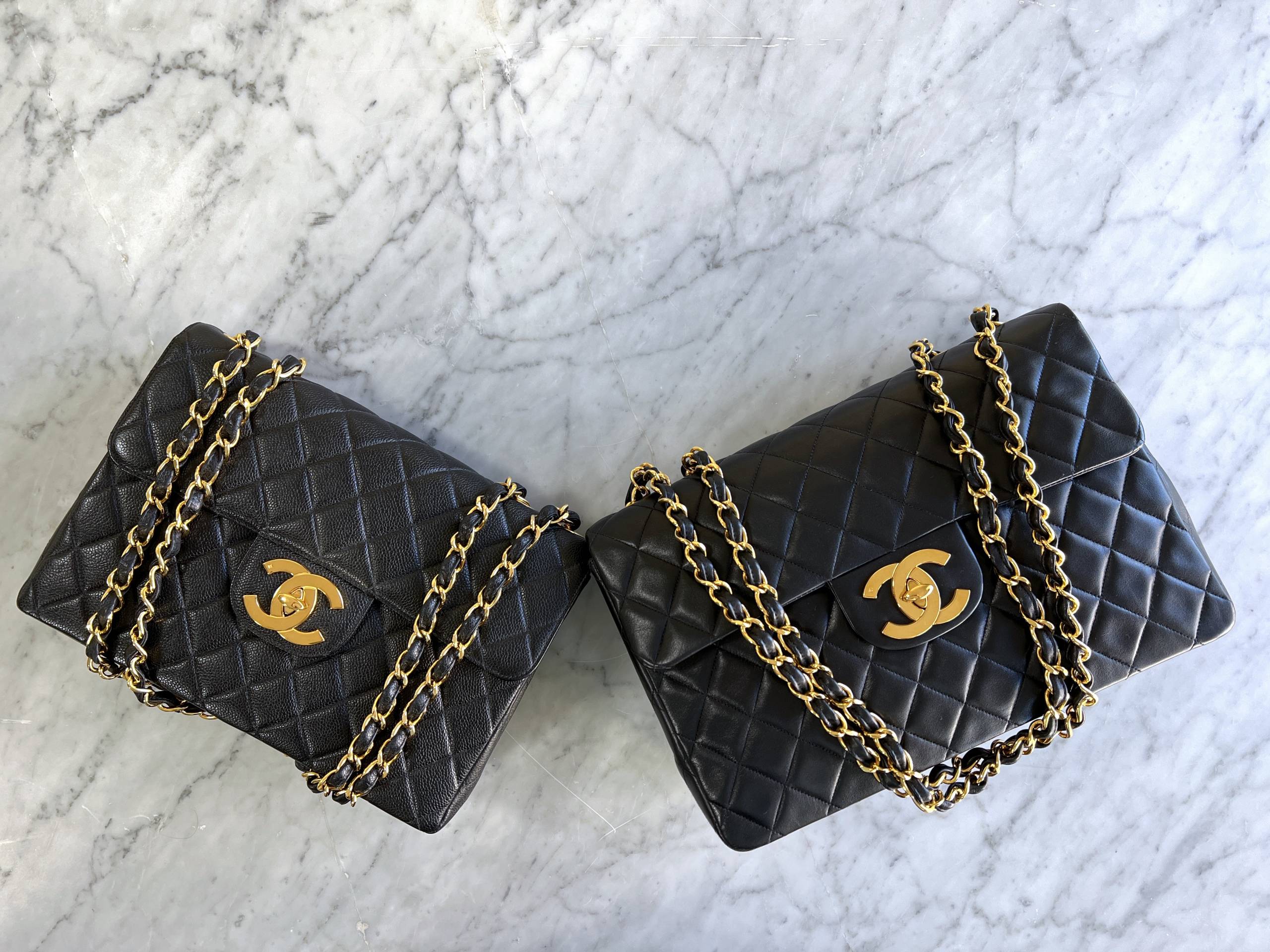 PB: Tell us why vintage Chanel is so relevant and important today. Start with the meaning of vintage and the relevant time period.
Boutique Patina: The "golden years" of vintage Chanel bags and accessories, as we know it today, were highlighted in the 1980's and 1990's. Personally, I believe that the era of "vintage Chanel" ended in 2005 shortly after Lagerfeld re-issued the iconic 2.55 "reissue". At that time, 50 years after the original, it felt like we were sunsetting an old era and entering a new one. Things were being phased out, but it took time. By 2009 all of the "vintage-esque" attributes were replaced by more contemporary ones. This was the year Chanel stopped plating their hardware in 24k gold. Although it is difficult to pinpoint a definite date, the changes were fluid over time.
See the incredible Chanel vintage selection here.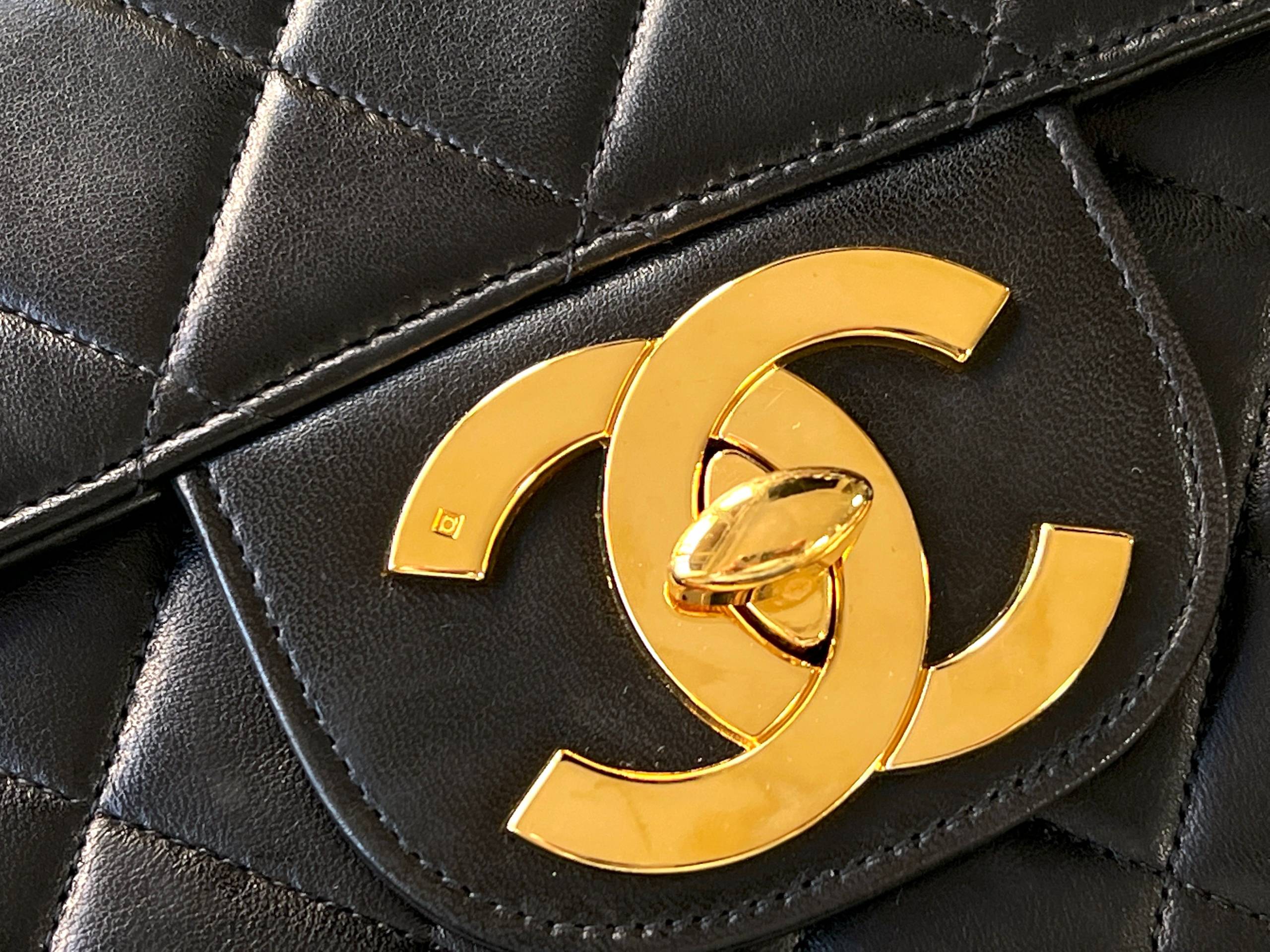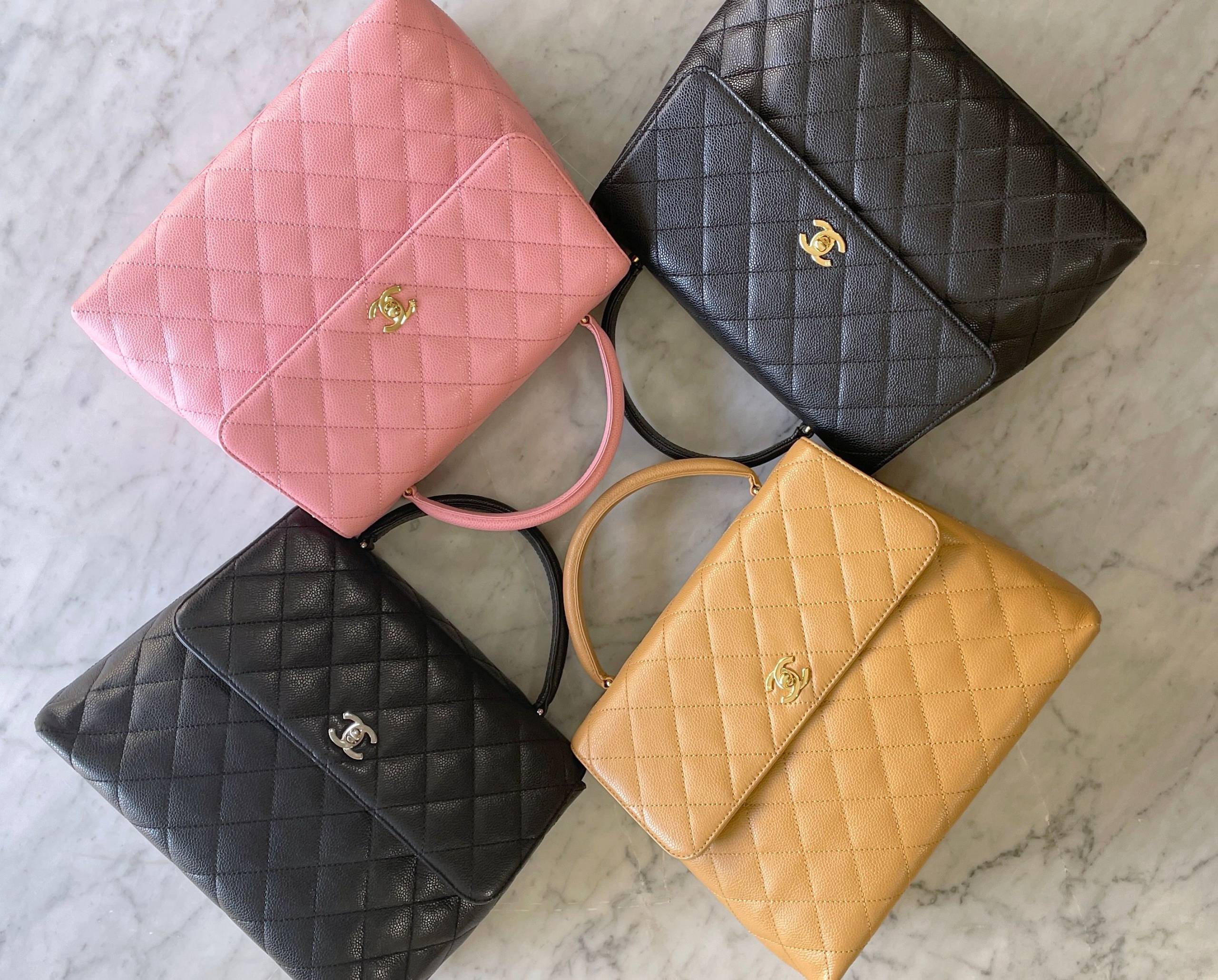 PB: Why are luxury consumers now looking to these older bags and not just clamoring for the newest and latest?
Boutique Patina: As luxury status and quality have grown less synonymous over time, and with the rise of a new generation of consumer that champions transparency and originality over newly-minted-from-the-factory luxury, it makes sense that there is an increased appreciation for the "old school" craftsmanship, attention to detail and superior materials.
Vintage has become stylish – consumers are finding timeless vintage Chanel bags to be "on trend" and desirable. Celebrities, from the Kardashians to A-list actresses are seen sporting not just the latest Chanel models, but also many vintage Chanel bags and jewelry that span decades in the making.
Pop culture has started to dig up old photos of figures like Princess Diana, Jacqueline Kennedy and runway models like Linda Evangelista, Cindy Crawford and Claudia Schiffer, sporting Chanel handbags.
Collectors of these vintage pieces aren't just celebrities anymore – social media platforms like Instagram now have thousands of personas of "unicorn hunters," showcasing their latest victorious find against the backdrop of a documented 1980s runway photo.
We've noticed first-hand a marked, growing shift of consumers choosing to make their very first Chanel bag purchase a vintage one, and often not due to better affordability, but desirability. These new-to-Chanel buyers will also forego the opportunity to purchase a fairly great condition vintage piece for thousands less – and look for something pristine and 30-40 years old. Pristine vintage has become the new "new."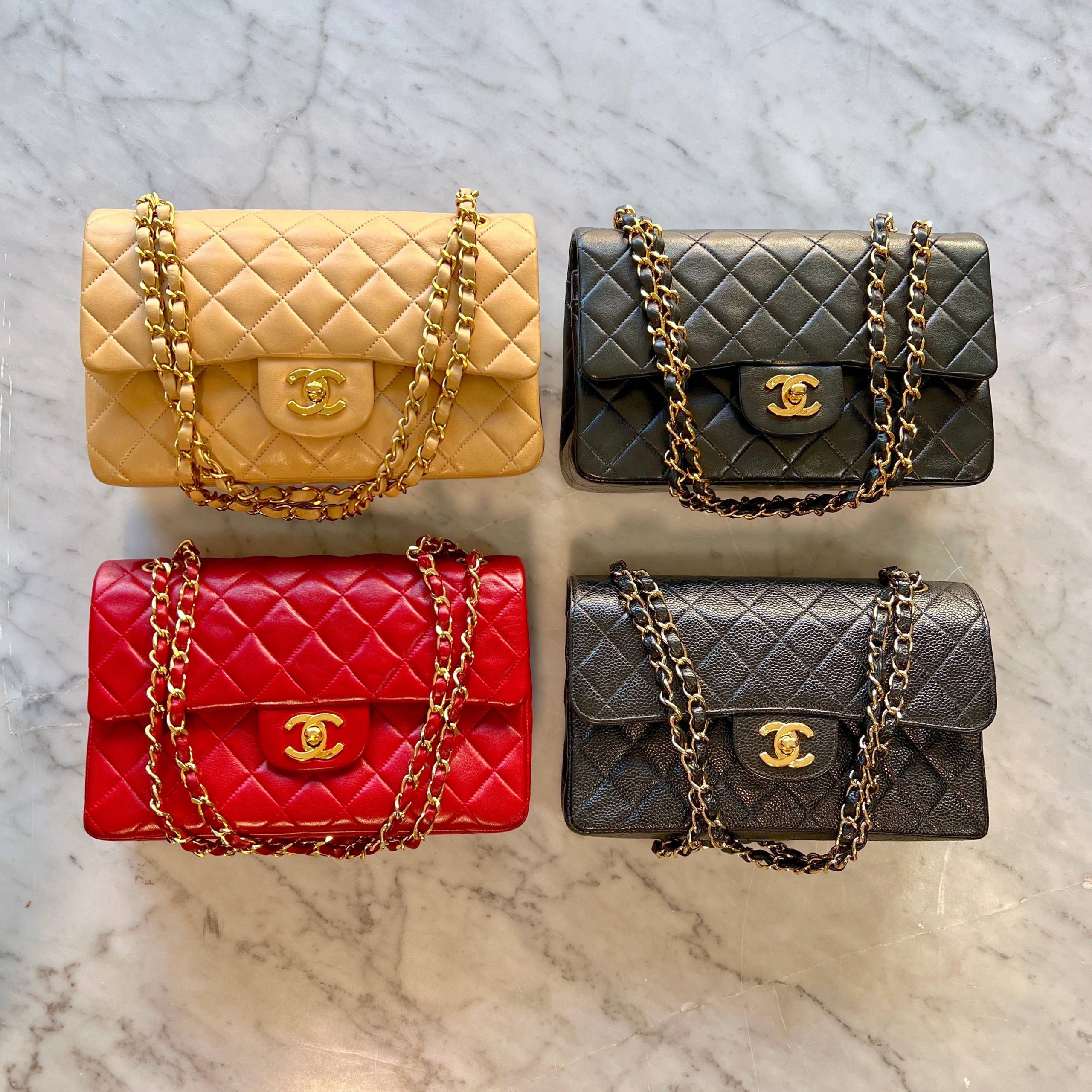 In actuality, vintage Chanel is not necessarily a bargain. Many iconic models are often more expensive than the contemporary pieces, and are considered "coveted luxury." Case in point: certain iconic bags, like the original top handle classic flap, square mini flaps and vintage caviar maxi and jumbo flaps, are demanding higher prices than similar models brand new from the boutique.
One can even argue that coveted vintage Chanel models are the ultimate equalizer in the fashion world. Finding a rare vintage Chanel piece, especially in pristine condition, is equally difficult no matter what your social standing or bank account. You can be a celebrity or VIP and may get easier access to the latest color from a Chanel or Hermes boutique, but to find a rare vintage piece, even celebrities with their endless resources have a hard time finding well-preserved rare pieces. It's aspirational for everyone.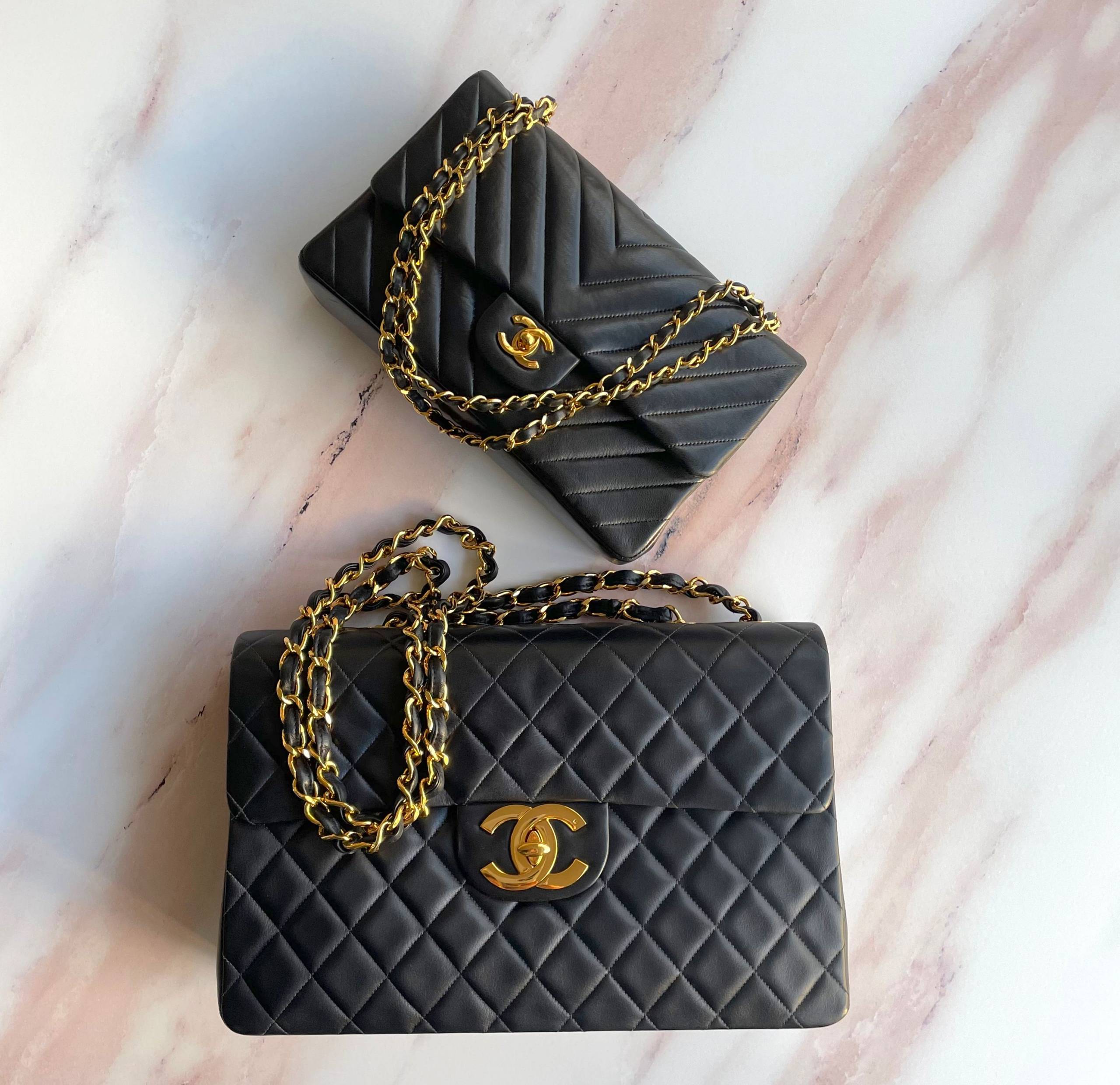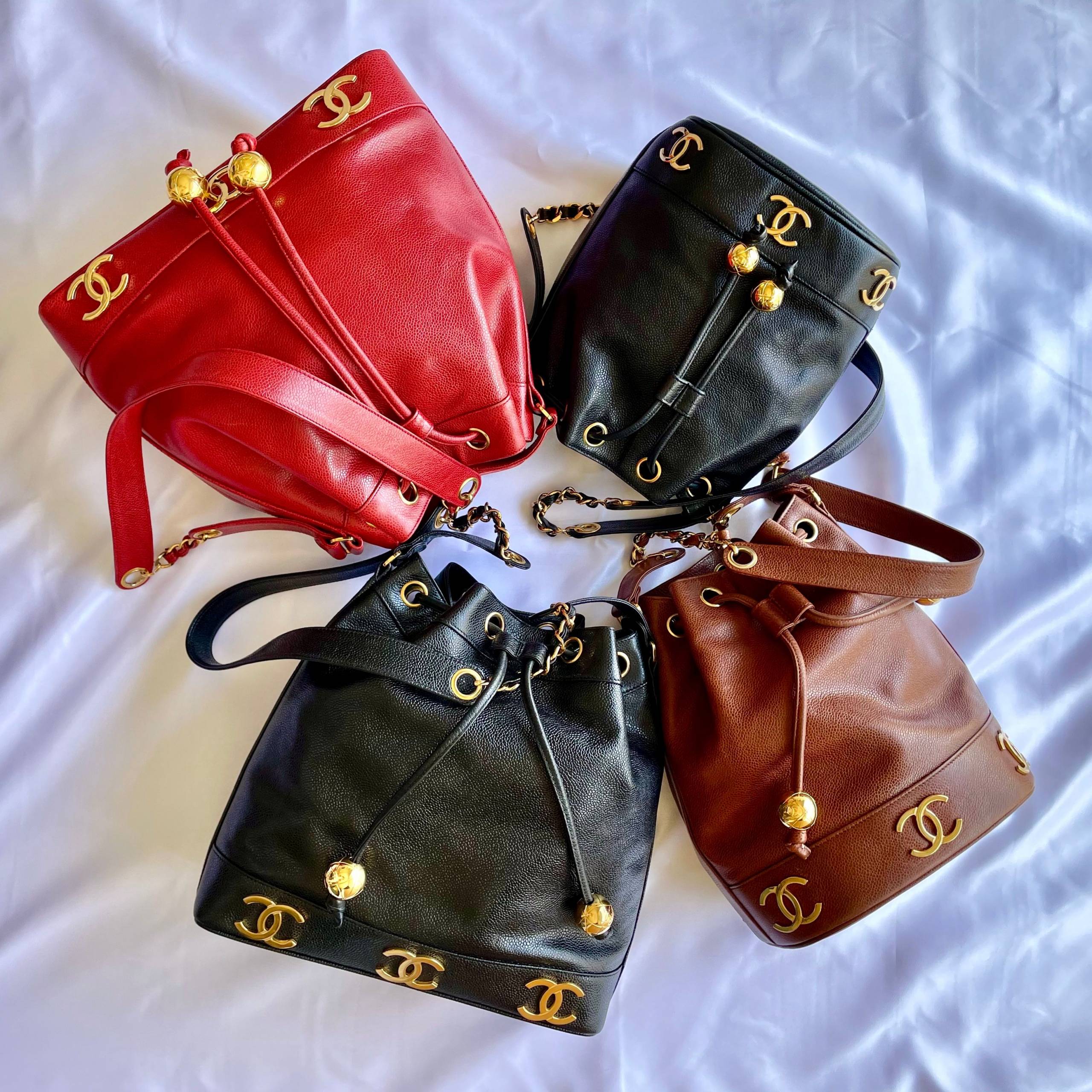 You know the term, "they just don't make them like they used to?" Across multiple brands and sectors, the repeated theme we hear is that the quality, craftsmanship and attention to detail was unparalleled then vs. now. There are many complaints across the luxury sector of large luxury brands cutting corners, resulting in "sloppy" craftsmanship, "popping" of stitches and threads, and hardware that easily fades/tarnishes or even feels like plastic.
For example, many of the older models were hand assembled. There was precision in stitching, sturdier structure, 24k gold gilding, thicker, more "buttery" lambskin leather, and just generally a more durable, long-wearing structure over time.
PB: Why are these vintage Chanel bags so hard to find? After all, with so many produced over decades, shouldn't they be in large supply? 
Boutique Patina: It's actually the opposite. While Chanel continues to release its newest items season after season, there is a decreasing supply of vintage Chanel. The supply of older (vintage) bags is much lower than one might expect. In the 1980's and 1990's, the sheer production rates of leather goods was approximately 6% of what it is today (based on pre-COVID numbers).
Serial numbers and production years show the simple math. Chanel aficionados know that Chanel gave serial numbers to small leather goods (SLGs) and handbags until last year (2021). The final series of numbers was 31 million (31XXXXXX). This numbering system started in the mid-1980's at "0 million," or a six-digit serial number with or without a 0 or 00 before it.
In recent years, Chanel often released up to four (4) serial numbers over the course of one year. For example, the 2019 handbags and SLGs (produced in 2018), had serial numbers beginning at 26 million, 27, 28 and 29 million. There were between 3-4 million handbags and SLGs produced in one year.
Back in the 1980's and 1990's, however, it could take up to four (4) years for Chanel to finish production of just one million serial numbers. For example, in 1991,1992, 1993 and 1994 Chanel only produced approximately 250,000 pieces per year encompassing 2 million series serial numbers.
Essentially, Chanel produces 16 times more handbags and SLGs today than they did 4 decades ago.
See Boutique Patina's selection of pristine Chanel and Hermès bags here.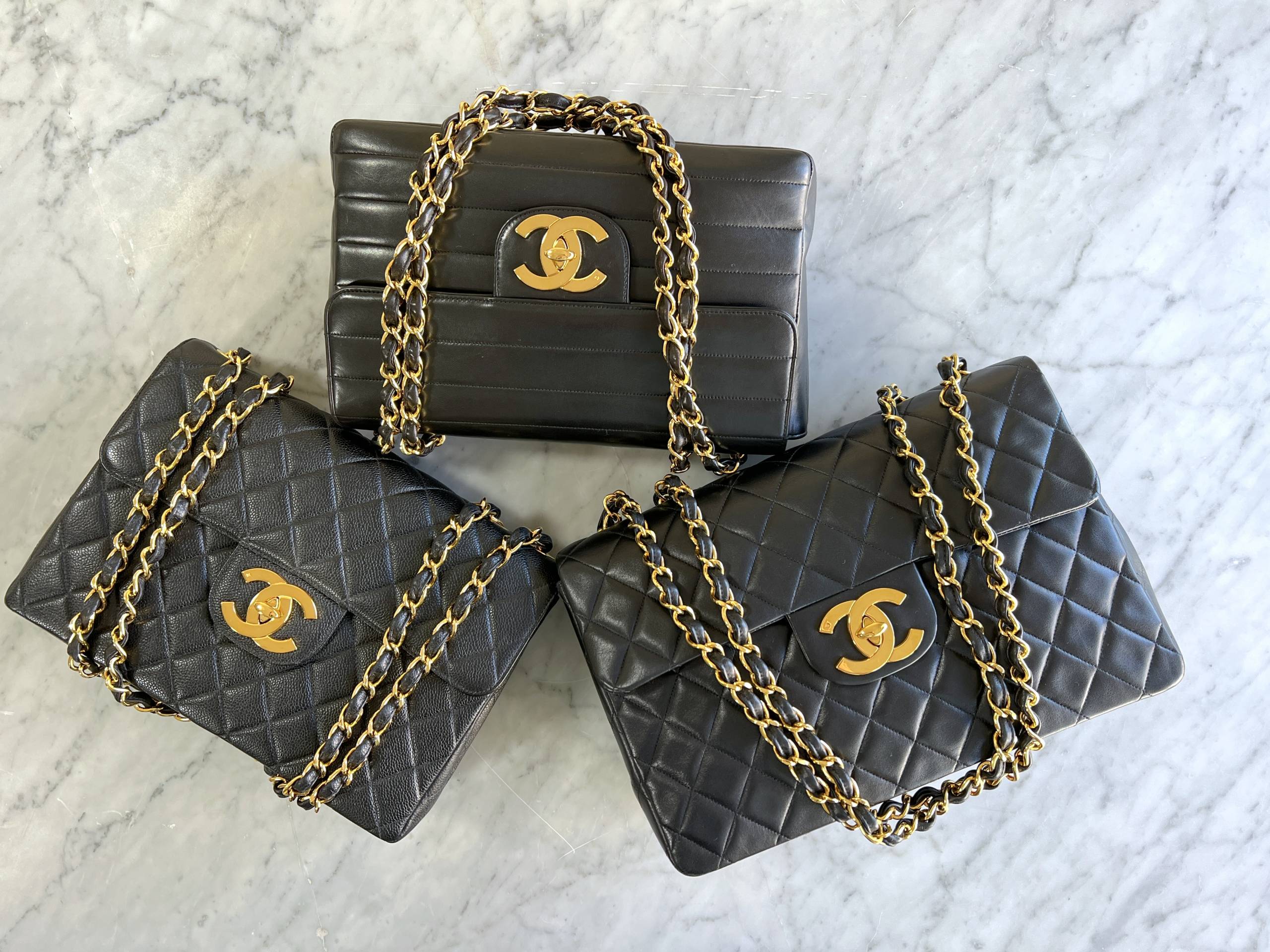 Also, the passage of time has depleted the supply of bags. Vintage bags are now 30 and 40 years old and may not be on the market. Many have been well-worn, damaged, repurposed/repaired or even lost over the years. As a result, vintage Chanel handbags are limited quantity commodities, made during a certain era not to be made again. As time passes, finding these limited pieces in great condition becomes more and more challenging.
Ironically, Chanel's re-issuing of "vintage-inspired" models seems to only reignite consumer appetite for the "original." Just look at demand for the original Diana, the original chunky chain, and "gripoix" ornaments.
PB: Would these trends suggest that vintage Chanel is a good investment?
Boutique Patina: Indeed. The natural result of the scarcity of iconic, pristine vintage Chanel is that market pricing has increased over time. In fact, the vintage prices have spiked even higher than current handbag prices at the boutique.
For example, the Diana bag, made famous by Princess Diana, has quadrupled in price over the last five years (from $1,800 to $7,000 for lambskin, and up to $17,000 for caviar, depending on color).
The old school patent heart vanity bag has increased to more than eight times in market value over the last five years ($5,000 to $45,000).
Some models, such as certain colored caviar bags and the famous vintage jumbo in caviar, are rare unicorn sightings and cannot be acquired for under $12,000 to $15,000. That is, if you're lucky enough to locate one.
With the increase in demand and pricing for vintage Chanel handbags, finding excellent, pristine condition vintage bags are even more difficult.
PB: With all of that in mind, tell us about Boutique Patina. 
Boutique Patina: For almost 19 years, Boutique Patina has specialized in curating and selling pristine vintage Chanel leather treasures by searching closets around the world. We are intensely selective about sourcing and curating the best, excellent-to-pristine vintage Chanel handbags and jewelry from the early 1980s onward.
With an office in Costa Mesa, California, we take pride in being small, focused, and owner-serviced. We have focused on maintaining the same size and perfecting our expertise.
Part of our mission is to champion everything fabulous about vintage Chanel bags – the butter, petal-soft lambskin; the gleaming deep, yellow 24k gold gilding; the superior craftsmanship; the "screw-on" grommets; the sturdy structure.
We strive to sell only excellent to pristine, "original condition", not restored, repainted or re-dyed. Most well-meaning sellers cannot differentiate between lightly refurbished and original condition vintage leather. We can.
Curating only excellent and like-new vintage Chanel handbags is a very challenging endeavor. To us, "pristine" means they were carried only a handful of times over 30 years.
The majority of vintage bags that exist, especially popular models, some carried by celebrities, are well worn. This type of wear is absolutely natural, normal and more typical.
We curate pieces that elicit the "wow" factor. There is nothing like opening up the thicker, white vintage dust bag from the 1980s to uncover a pillowy, buttery lambskin bag with shiny quilts, and 24k gold plated hardware. It feels like an heirloom, a coveted treasure.
See Boutique Patina's selection of pristine vintage bags from the 1980's here.
We often use terms such as "vault-preserved." Many of our handbags are preserved in a vault by collectors who have accrued hundreds of bags and simply do not have the time to wear them all.
Fortunately, Boutique Patina acquires pieces in top condition that others – including celebrities and VIPs – often cannot. With the scarcity of pristine vintage Chanel treasures, these items are out of reach for all, including the rich and famous.
This is why discerning buyers (and their representatives) come to Boutique Patina. Perfecting our trade and curating the best of the best is our goal.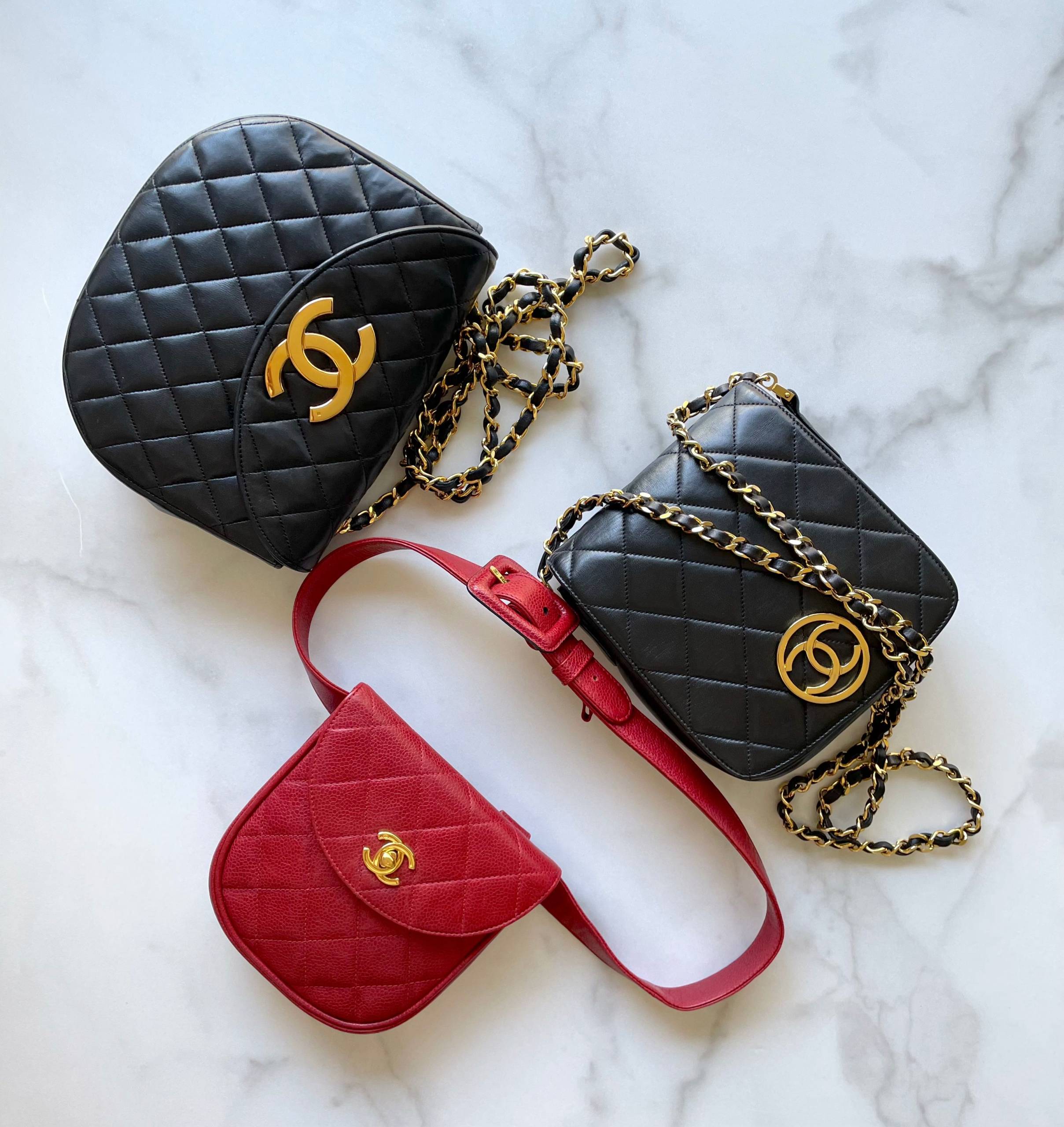 As the owner, I am completely hands-on, consulting directly with our customers. As a result, relationships with clients tend to be long-lasting with extensive (and much appreciated) return business.
Boutique Patina offers an exclusive lifetime double-your-money-back guarantee on authenticity. We hold ourselves accountable to the strictest standards beyond reproach.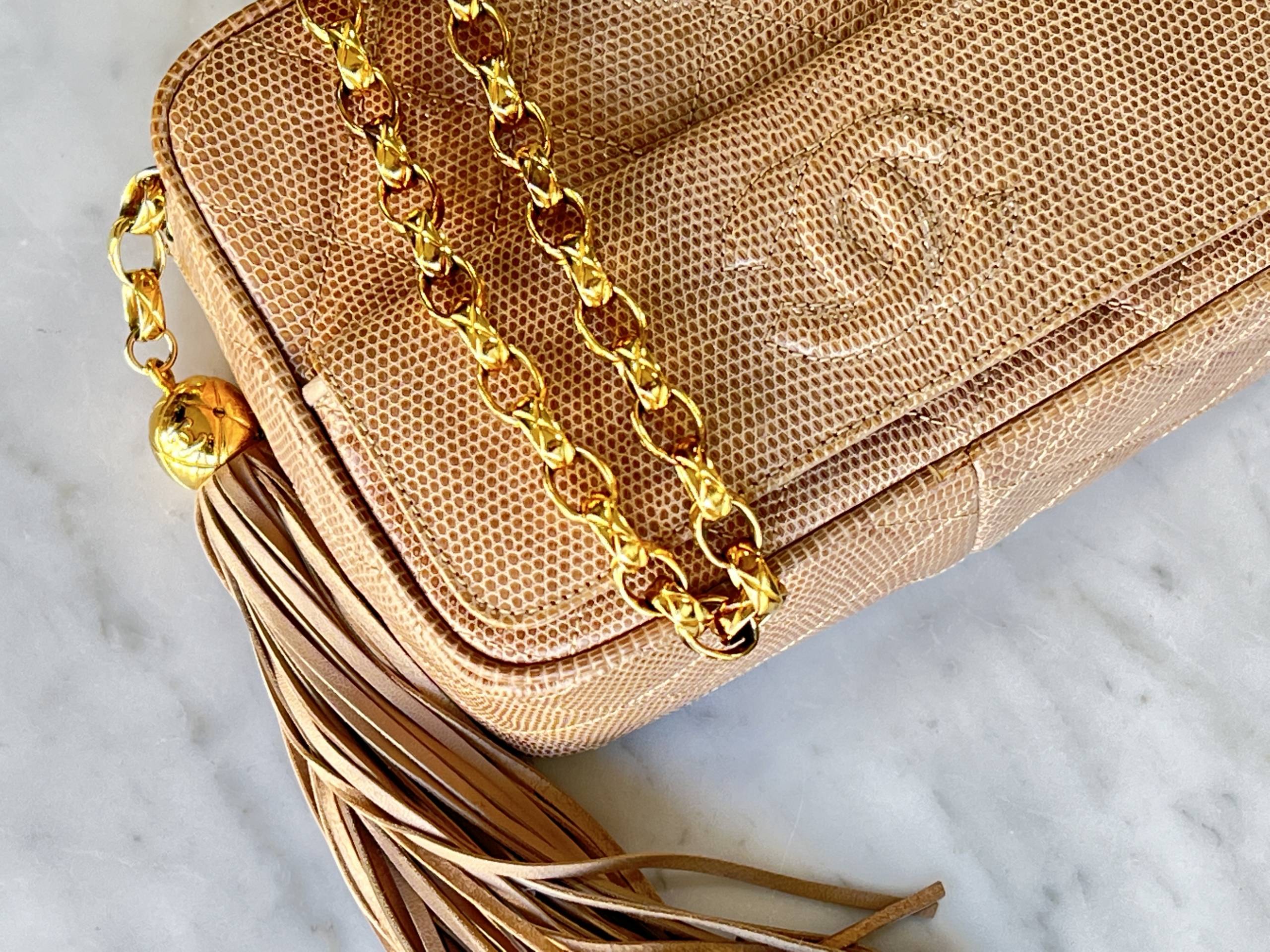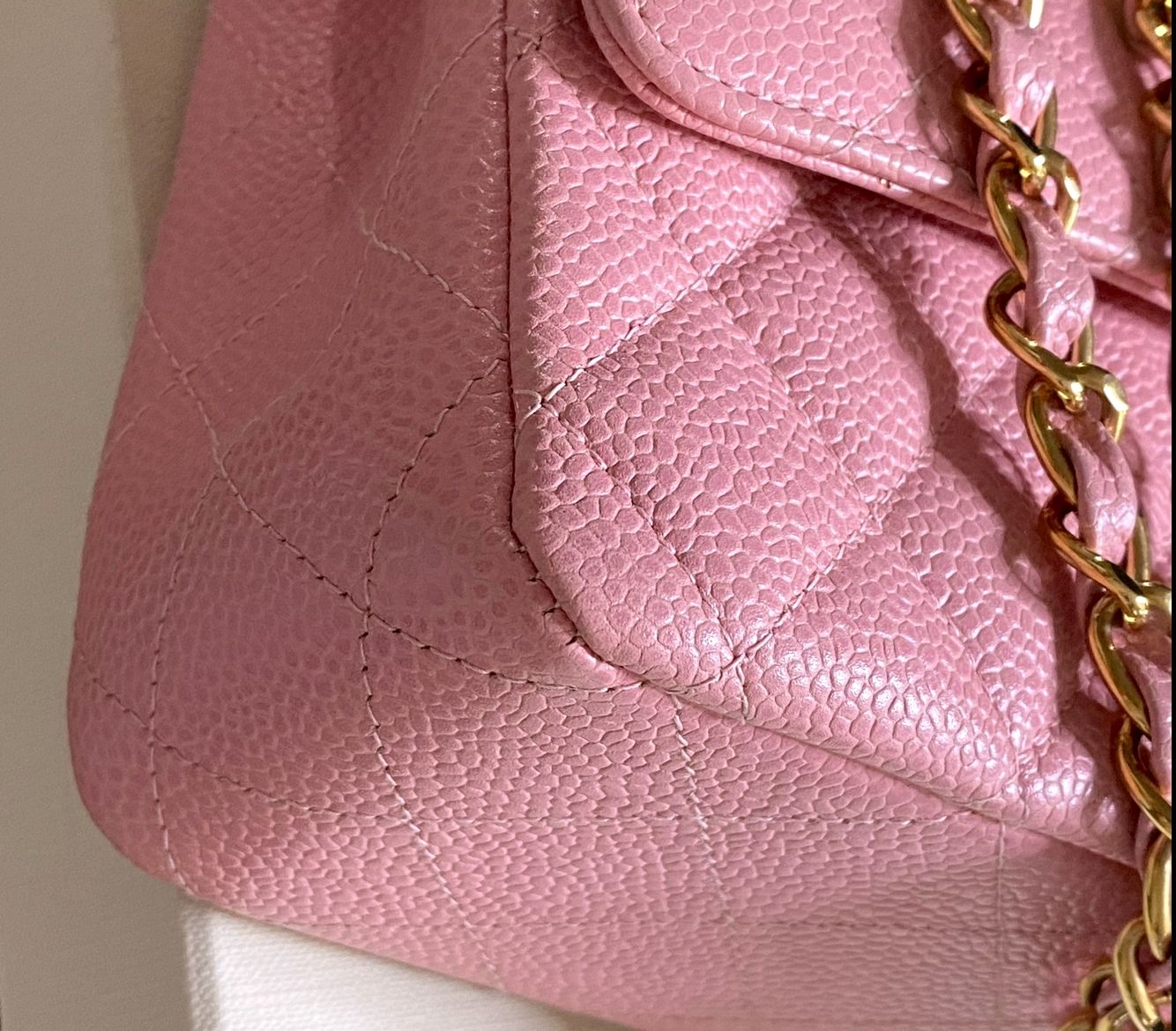 PB: In this era of automated e-commerce, how and why do you differ?
Boutique Patina: Boutique Patina takes pride in its old school practices. We offer only the finest luxury items and customized personal service.
Boutique Patina's expertise runs narrow and deep. We only sell two (2) brands – Chanel and Hermès. This allows us to focus on curating the truly special vintage pieces our customers desire.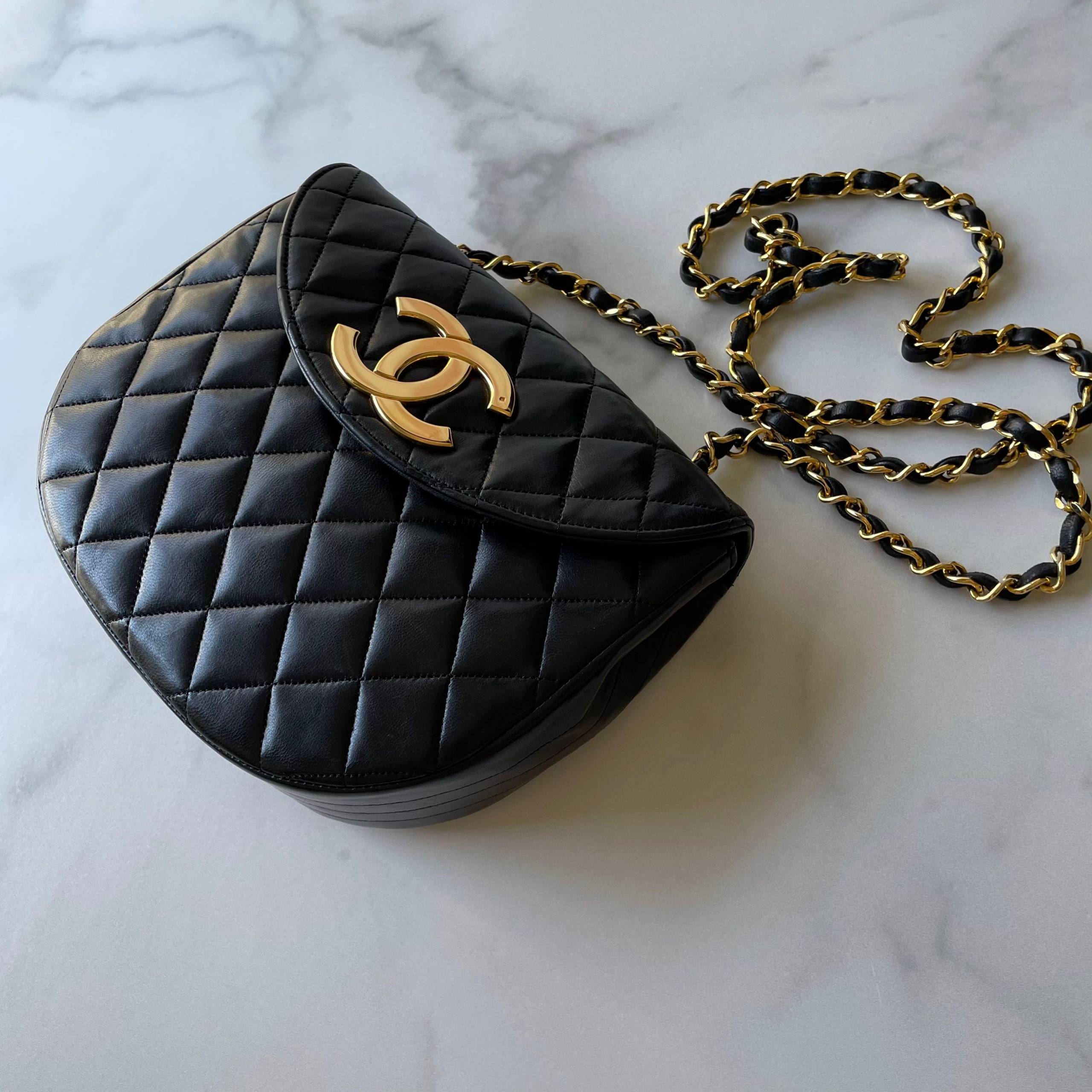 Updated: April 27th, 2022