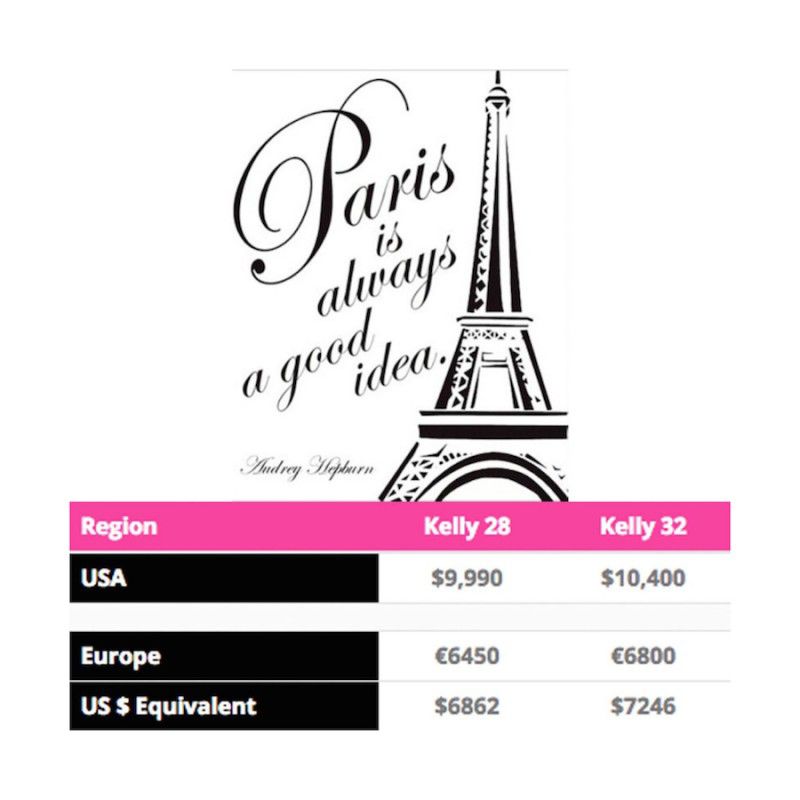 I awoke to this email from dear NYC friend and writer Maura Carlin following my article Hermes in the Global Economy.
I quote her directly: 
Let me get this straight, dear PurseBop … it's less expensive – cheaper just doesn't seem to fit when speaking Hermes and Chanel – for me to buy a Kelly 28 in Paris than a Chanel maxi in New York, ça alors. Springtime in Paris!
Here's how it adds up:  When you take the $6862 K28 Parisian price tag equivalent, less a VAT refund of about 15%, and add back a US duty tax of about 3% for the price over $800, you're under $6K for that Hermes.
On the other hand, in New York, a Chanel maxi  (6K) plus sales tax totals about $6500.
By my math, the Kelly in Paris is a steal of a deal… if you can get one.
So when's our flight PurseBop?  Worst case… it's a few days in Paris.  I'll survive.