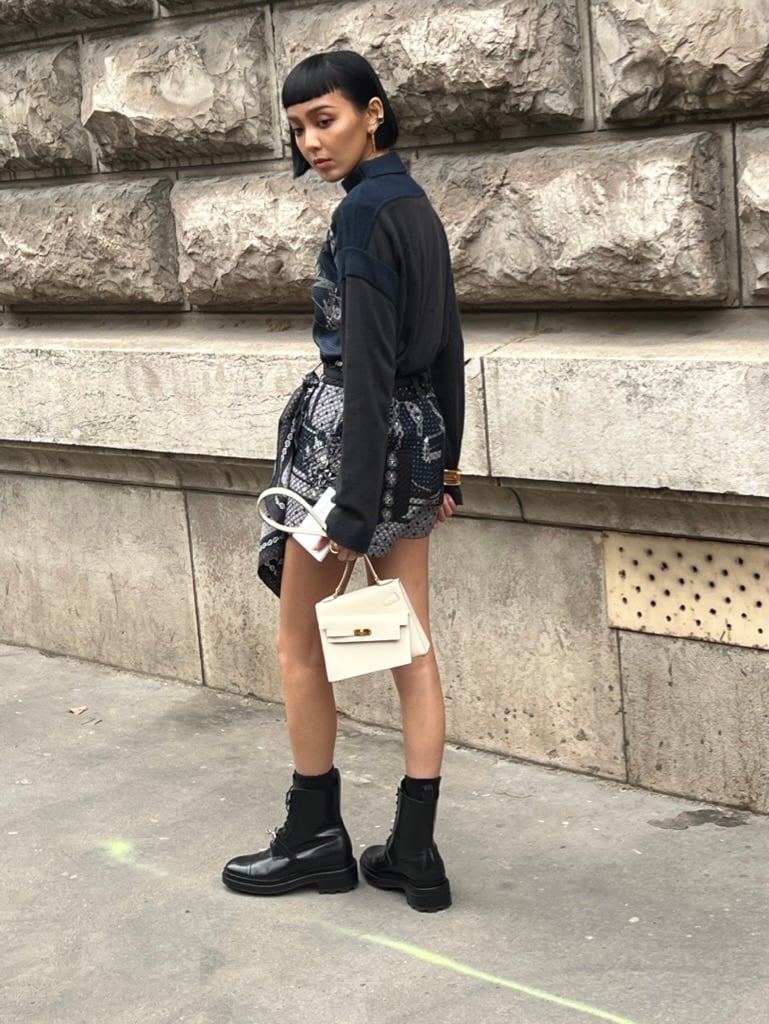 Hermès Fashion and Bags Outside the Fall/Winter 2023 Show
Outside the Hermès Fall/Winter 2023 Runway Show, there was a plethora of eye candy, street style, fashion show style, and overall the best display of current season handbags that we had not yet seen in-person.
We spotted quite a few bags from the new Spring/Summer 2023 collection, such as the Kelly Elan (with and without feathers) and the Acron bag.
See: Hermès Introduces Five New Bags for Spring/Summer 2023
Not to mention, there were several Kelly Sellier 20 en Desordre, which debuted on the 2022 Fall/Winter runway, the same time last year.
See: Hermès Introduces Six New Bags for Spring/Summer 2023
But the standout stars of the Hermès attendees was the sister duo from Mumbai with the head-to-toe Hermès ensemble complete with Kelly Twilly charms adorning their chic, slicked back bun hairstyles.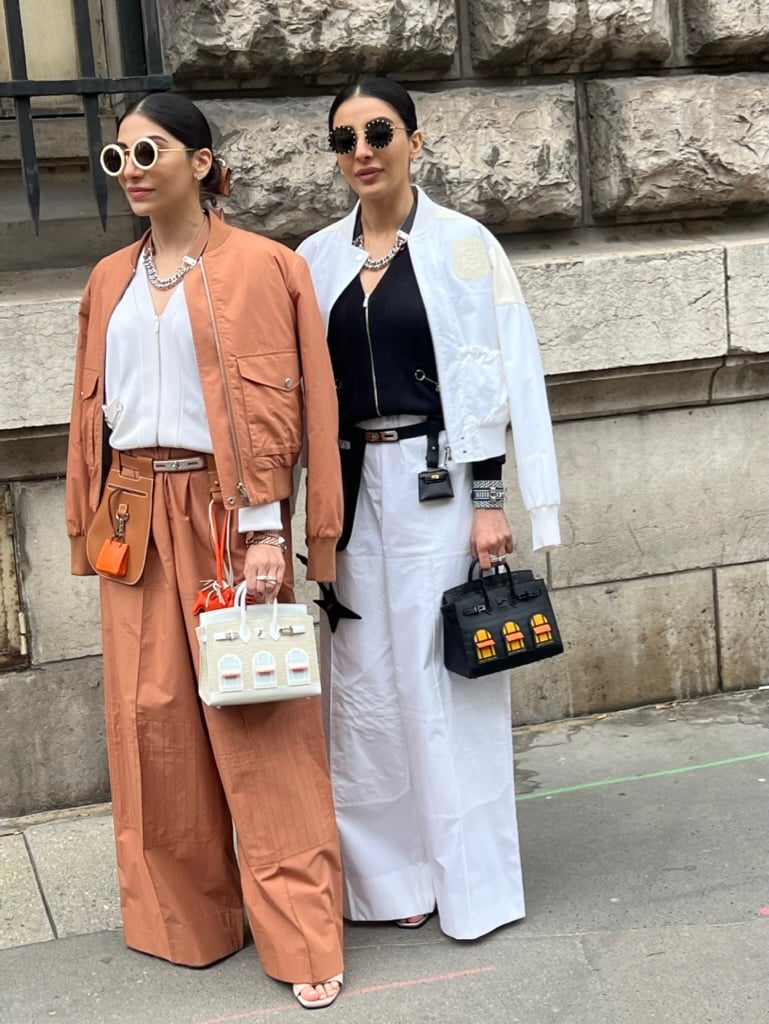 Quite a few Hermès celebrities and influencers were spotted on the Paris sidewalks waiting to enter the fashion show. Among those were Camila Alves, Rosie Huntington-Whiteley, Morgan Stewart, Heart Evangelista, Leonie Hanne, Bryan Yambao and Stephanie Shojee. Overall the loudest cheers were for Brazilian footballer, Ronaldo Nazário, with his partner, Celina Locks, carrying a Mini Kelly 20.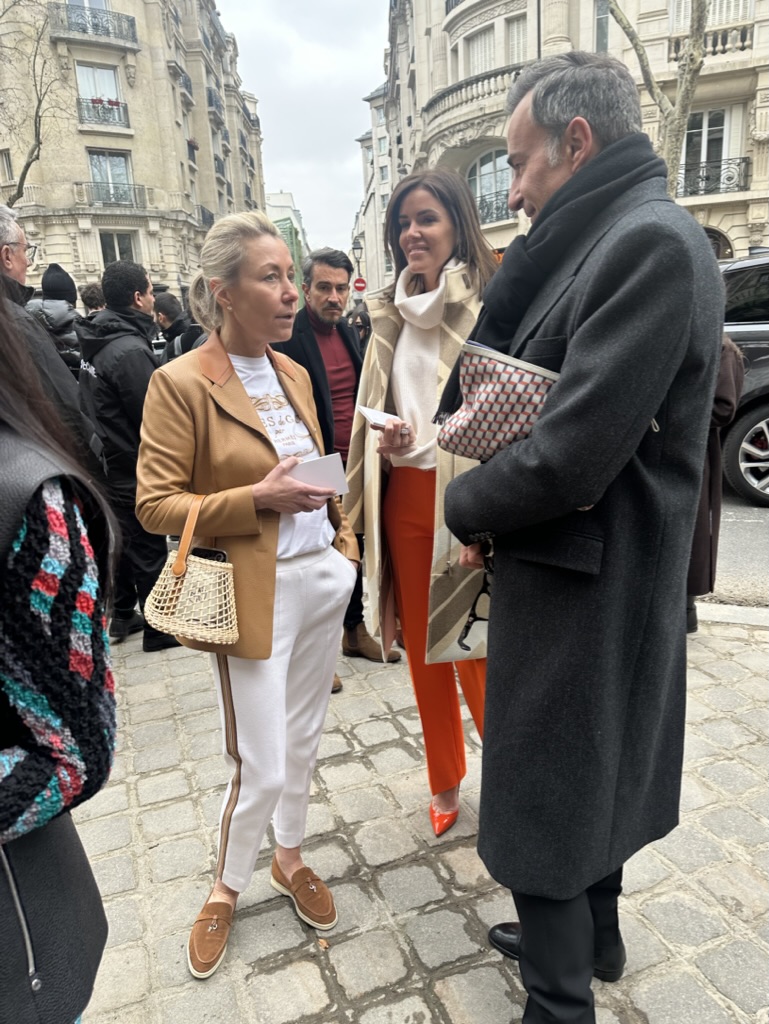 @michaelcostefr
More Hermès Bags Spotted at Events, in Boutiques, and on the Streets
While in Paris, whether at Hermès events, at FSH, at Dior on Montaigne, or on the streets, it is both exciting and more common during PFW to see many Hermès handbags on the chic Parisian women and tourists. Because handbags are our passion, we love sharing the styles we find while visiting our favorite city.
We hope you enjoyed the looks and bags we captured during our visit to Paris during Fashion Week. Unfortunately, due to the weather, many bags were being protected from the natural elements and were difficult to photograph. Nevertheless, there is sure to be one or two you may now want to add to your wishlist.
Love,
Pursebop
xo