New accessory on the Hermes horizon!
The leather goods company has always proved its ability to produce many diverse, amazing products while sticking to its core values of quality and luxury. From bags to jewelry and even home décor, Hermes steps into the watch game once again. Hermes is releasing a second watch in the "In the Pocket" series.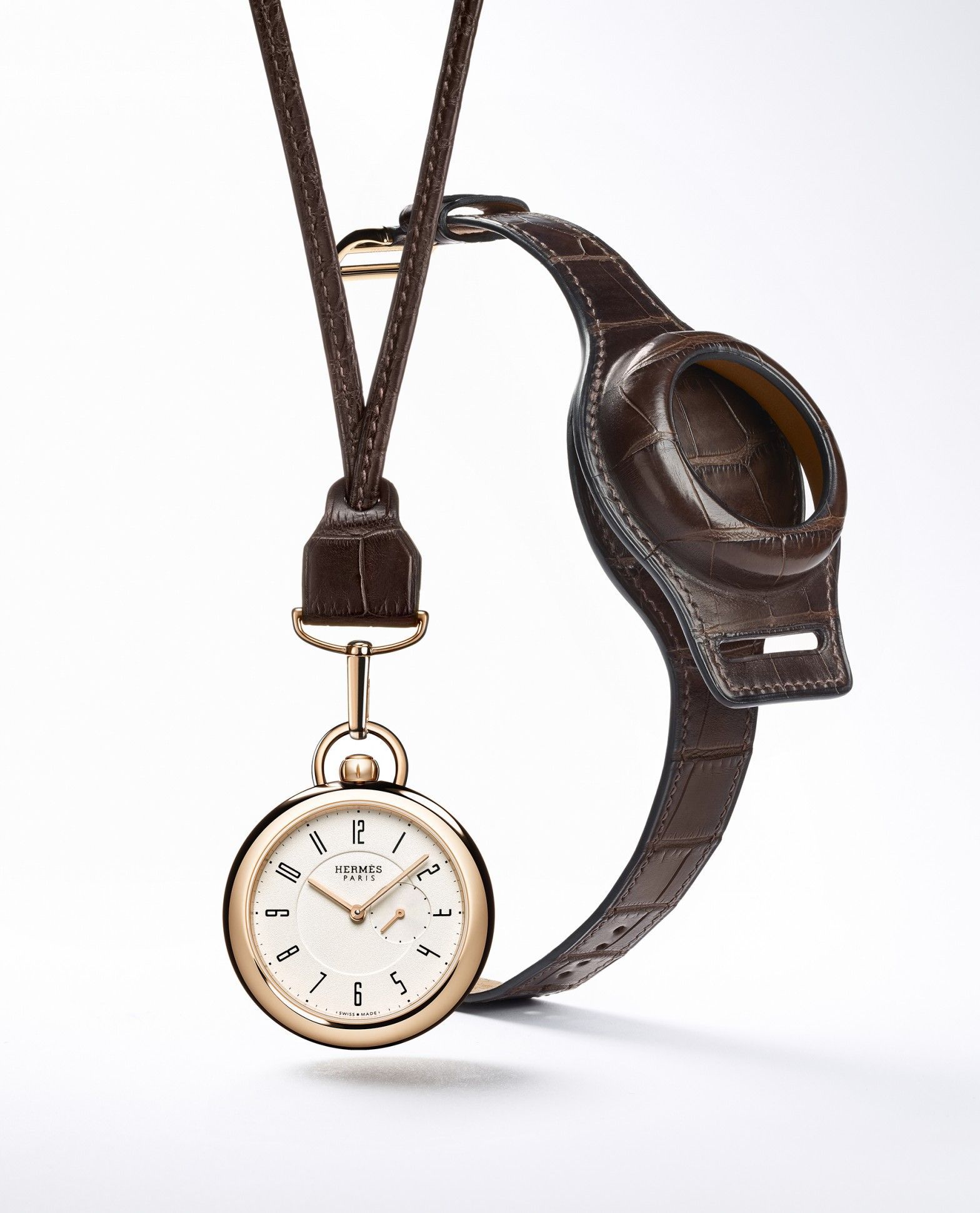 Background
The origin of the pocket watch in the Hermes line comes with a unique story. In 1912, Jacqueline Hermes was an avid equestrian and received a pocket watch from her father as a gift. However, this was no ordinary pocket watch as it came with leather holder that could be worn on the wrist. This leather strap design allowed Jacqueline to keep time and ride freely without the bother of having to put in her pocket. Aside from functionality, the holder fully protected the pocket watch during bumpy rides.
Hermes returned to this concept in 2012 with the "In the Pocket" watch to give homage to Jacqueline's original pocket watch. This year's watch is a new addition to the series with a little more flair.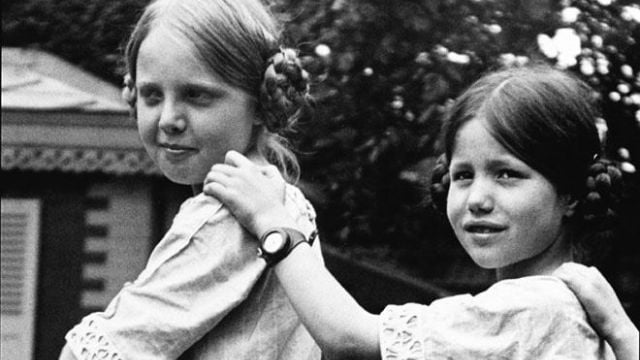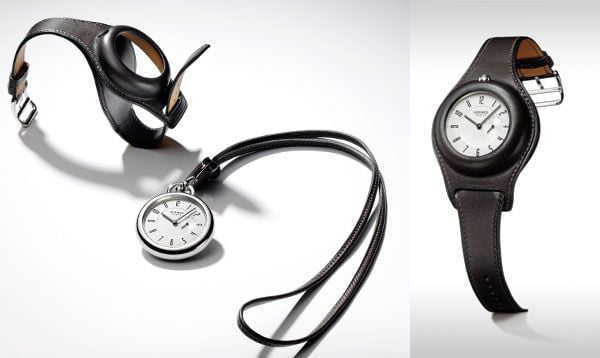 Features
The new "In the Pocket watch" features a rose gold case and an alligator wrist strap. Inside the case, there is a silver dial and a smaller subdial for seconds. As far as design, the numerals are clear and large, and the Hermes logo is small, but prominently centered in the middle of the dial. The In the Pocket is powered by automatic movement called "H1837" and holds 50-hour power reserve. The strap itself is constructed for durability and consists of layers of calfskin, cow leather, and an alligator exterior.
Hermes on the watch…Time to Catch up to Chanel?!
The announcement of the new Hermes pocket watch comes right after Chanel's reveal of The Boy.Friend watch. Competition is always a factor in the fashion world, but why would these two powerhouse brands release new timepieces in such close proximity? There's no solid answer and it could just be purely coincidental. Perhaps, Hermes wanted to corner more consumers in the watch market as well. Yet, in a broader scope, the new releases really do speak to the times (literally) changing. Although the Hermes and Chanel watches have very different looks, both styles have very androgynous and utilitarian aspects. These two watches aren't extremely "jewelry" like and act to their function as straightforward time telling devices.
Hermes In the Pocket Watch limited to 184 pieces, and price is upon request (for reference, the first version was limited to 24 pieces & retailed for 27,000 euros in 2013…)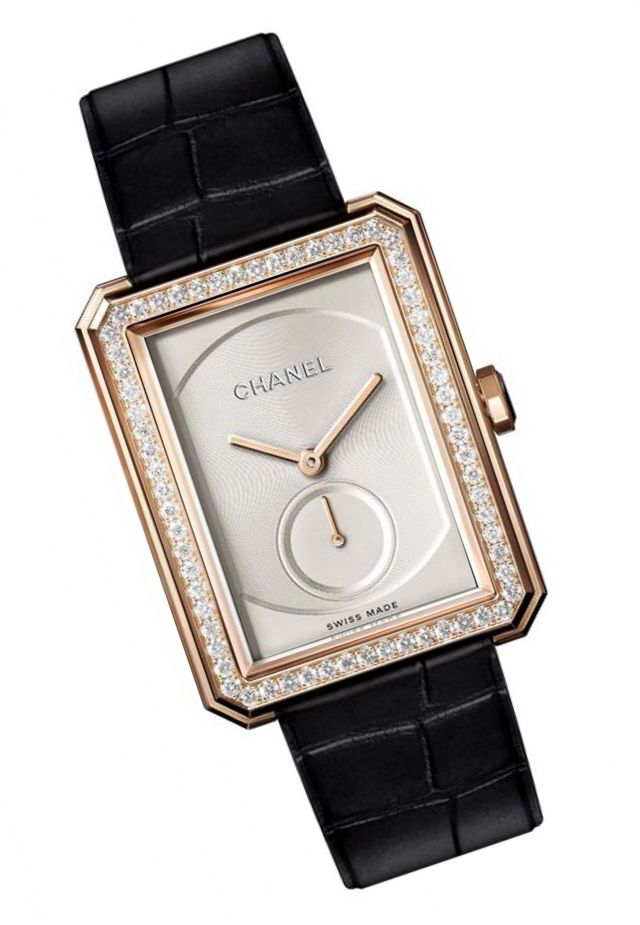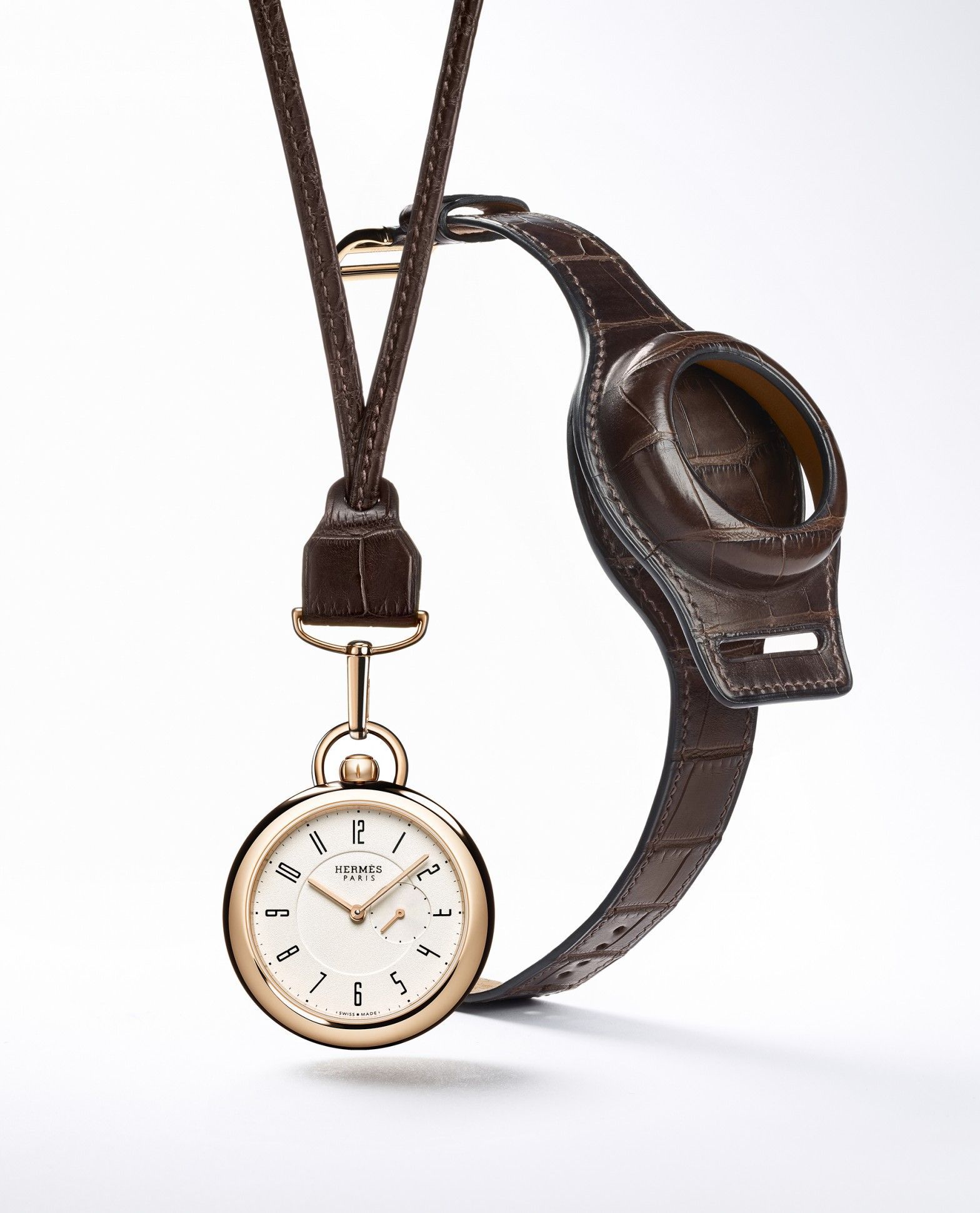 So with the breakdown of the In the Pocket watch, share your thoughts – are you a fan? Do you see yourself picking either the Chanel Boy.Friend or the Hermes In the Pocket as your next watch investment? Click Here 
Love PurseBop
XO
Updated: May 18th, 2017