Especially as of late, Chanel thrives off experimentation and surprise. As a brand, Chanel seems to live by two unofficial mantras: "Fashion has no rules" and "Fashion is universal". As seen with the Boy bag, Chanel creates new expectations and iconic pieces by transforming conventional boundaries and styles. As quoted by Karl Lagerfeld, Chanel has always had a flair for flipping the script:
"Chanel used men's underwear to make dresses; she had this boyish attitude, in fact it is the very spirit of Chanel. She got it from Boy Capel, the great love of her life, which, incidentally, explains why the new bag is called the Boy Chanel."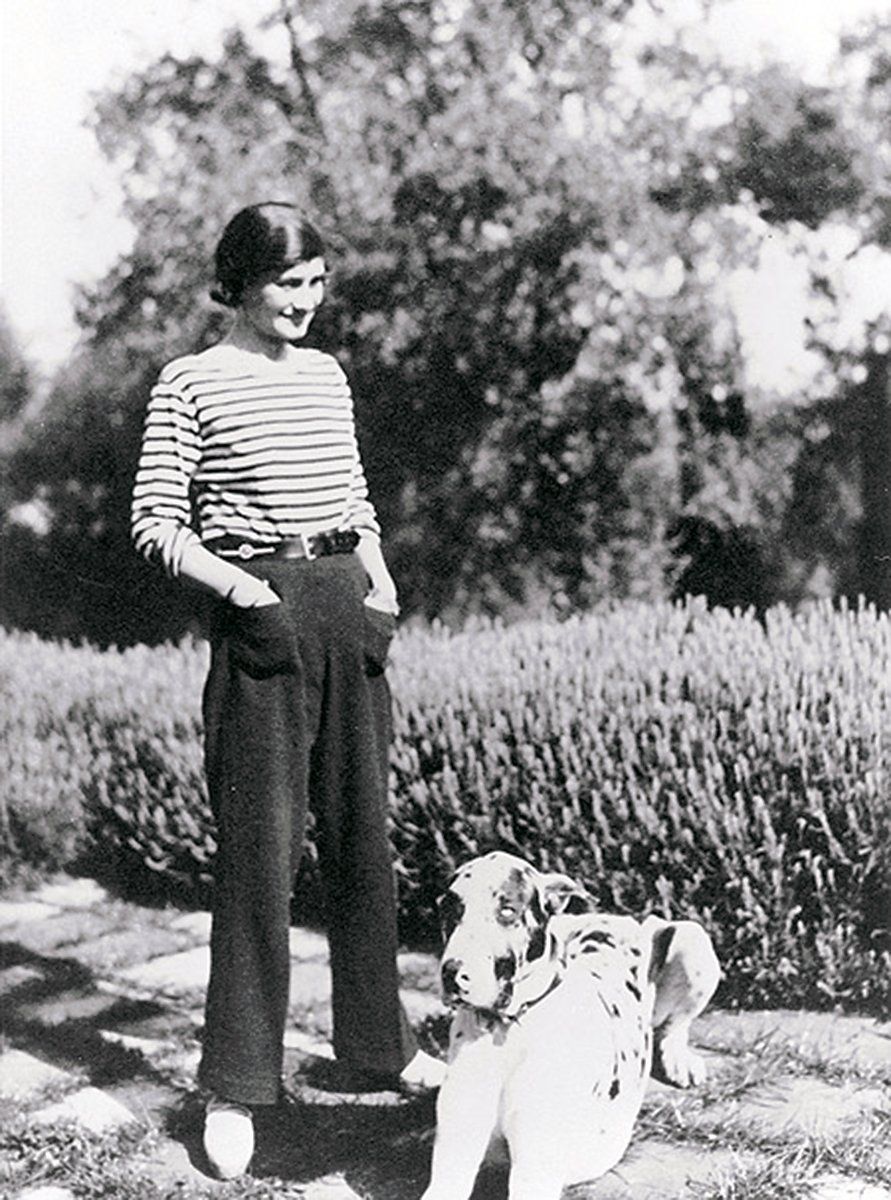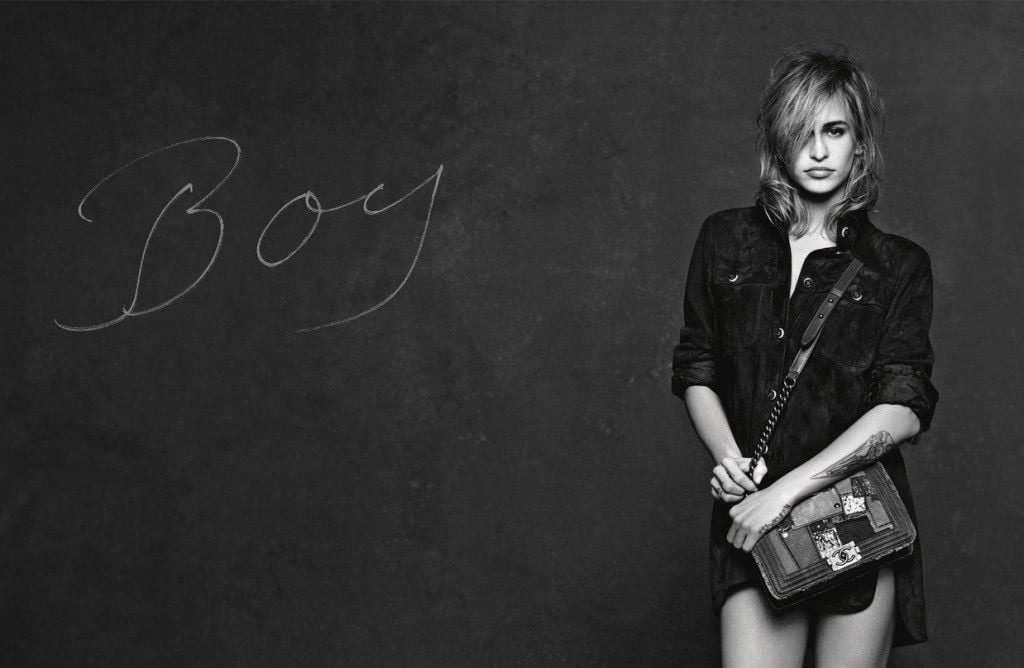 Chanel evokes the androgynous spirit in their latest fall piece called "The Chanel Boy.Friend watch. Yes—"Boy", period, "Friend" watch—in case the random punctuation insertion threw you off! The name is a reference to Chanel's Boy bag, but also seems to play off the "boyfriend" styled trend of menswear inspired pieces that one could essentially steal from their boyfriend but still rock. The Boy.Friend is the first watch released by Chanel since 2000. Chanel introduced it to the social media world with the hashtag "#meetmyboyfriend".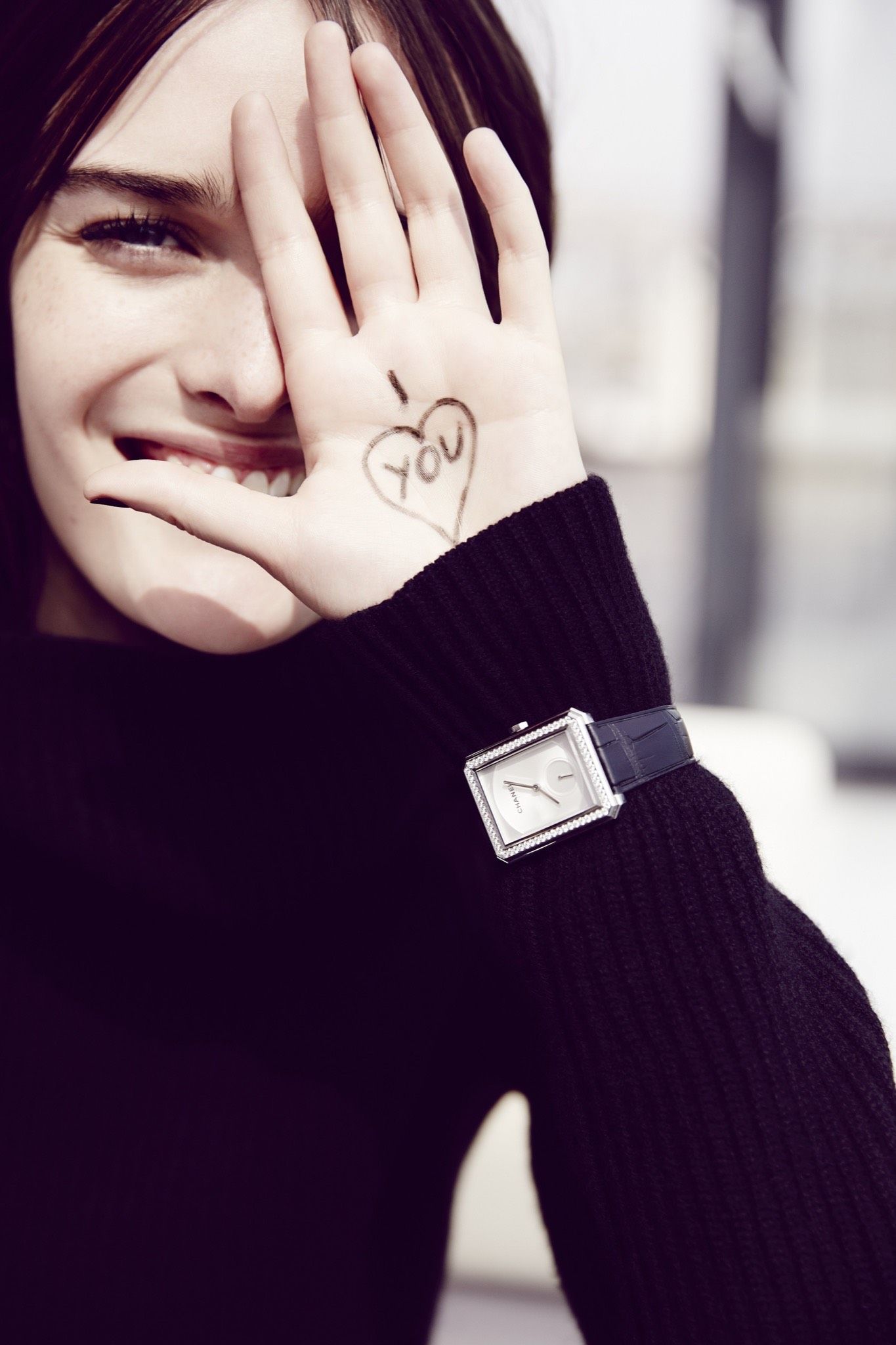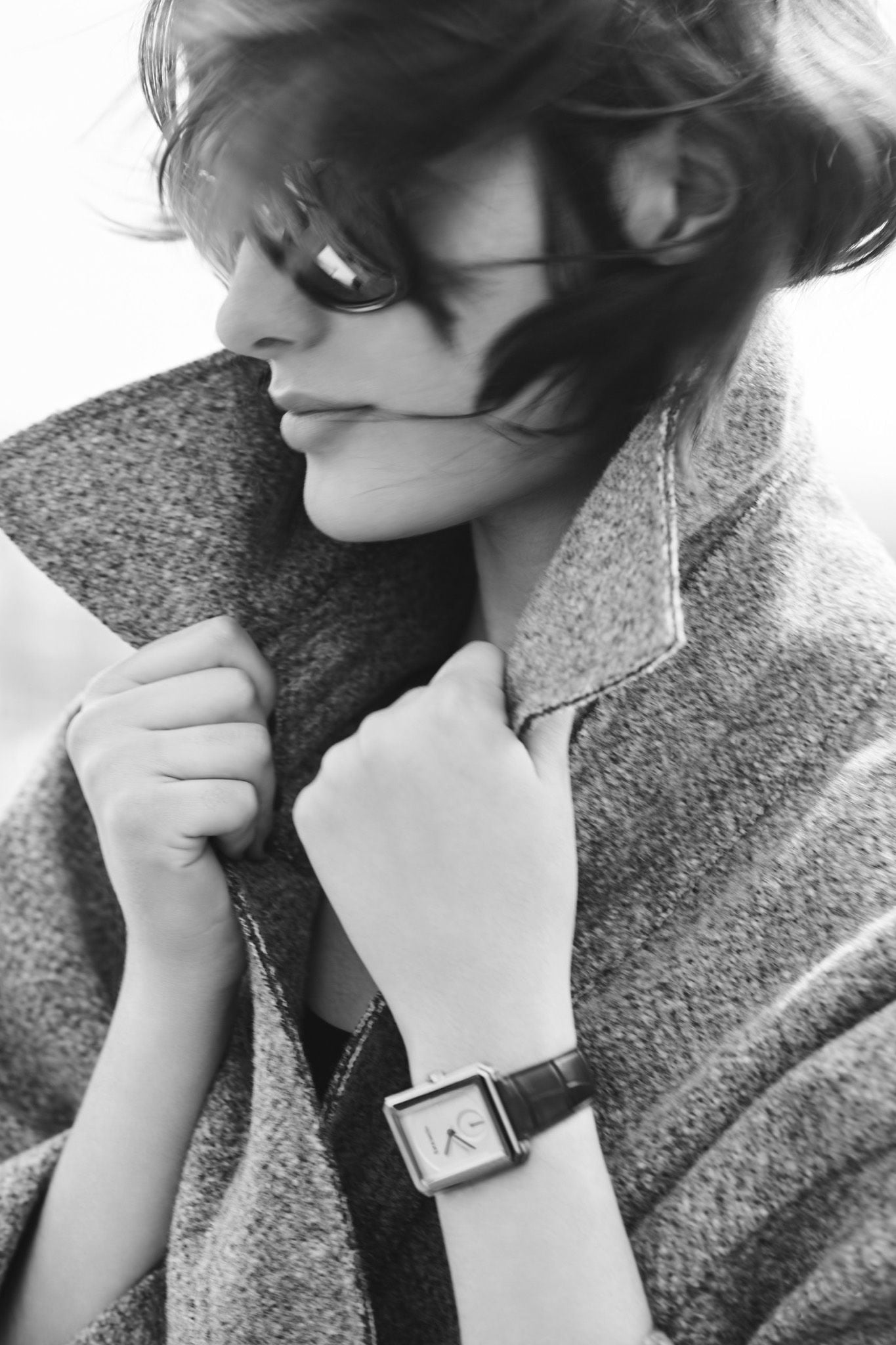 As far as specs, the watch features an elongated octagonal case inspired by the bottle cap of the Chanel No. 5 perfume. The Boy.Friend is available in sizes large (34.6 mm x 26.7 mm) and extra large (37 mm x 28.6 mm). The smaller watch size is a quartz model with a date window. The larger watch size features manual-winding mechanical movements, and a seconds dial. There a variety of options in terms of hardware and adornments. Chanel offers versions with or without diamonds, and either in 18-carat beige gold or white gold. Every watch features the same black leather alligator strap.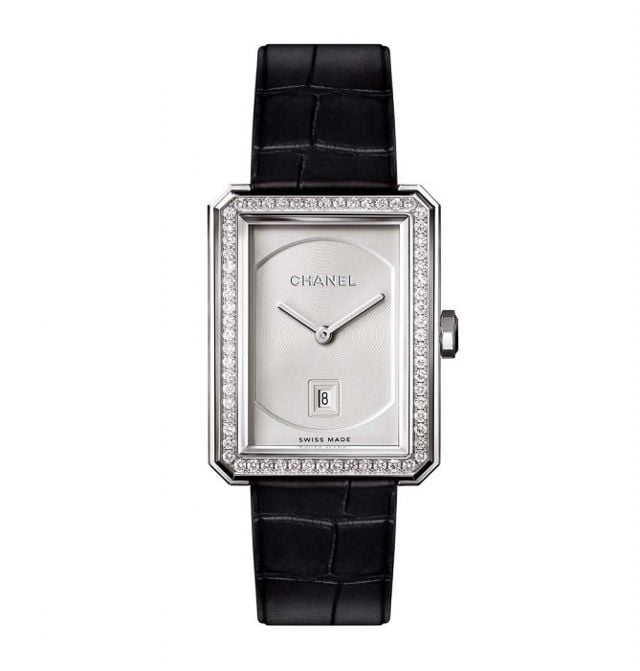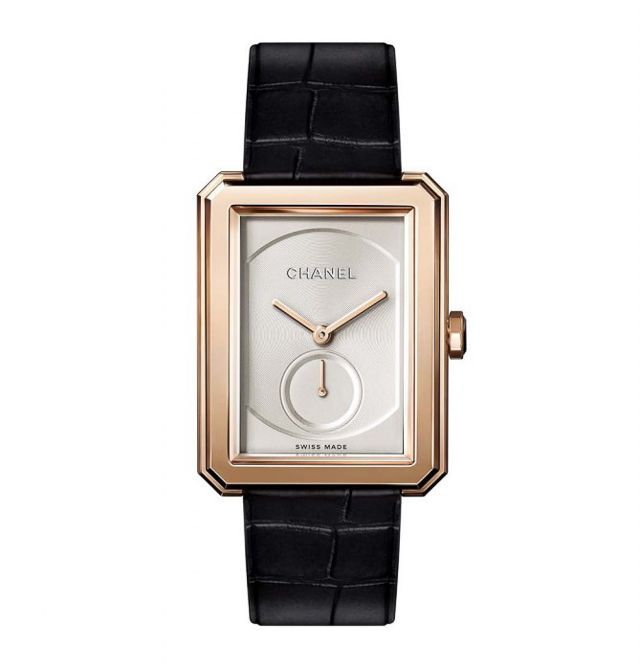 So, what makes this watch a "Boy". Friend watch?
The name is a mystery within itself, but speaks to Chanel's creative genius. Overall, the watch has a feminine character, but its daintiness is offset with the bold shape and angular lines. It has a very clean, simplistic look, which is highlighted by the minimalist dial devoid of numerals. Instead of stealing directly from a men's watch, the Boy.Friend is a smart interpretation of menswear piece with subtle unisex features. It is also an interpretation of, and almost alternate, masculine style or "friend" to the Chanel Premiere Tourbillion watch, which is larger and more jewelry-like.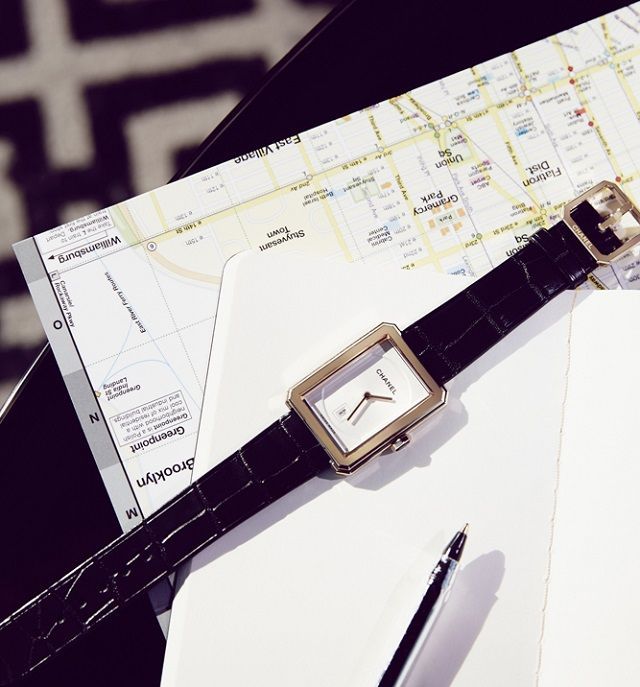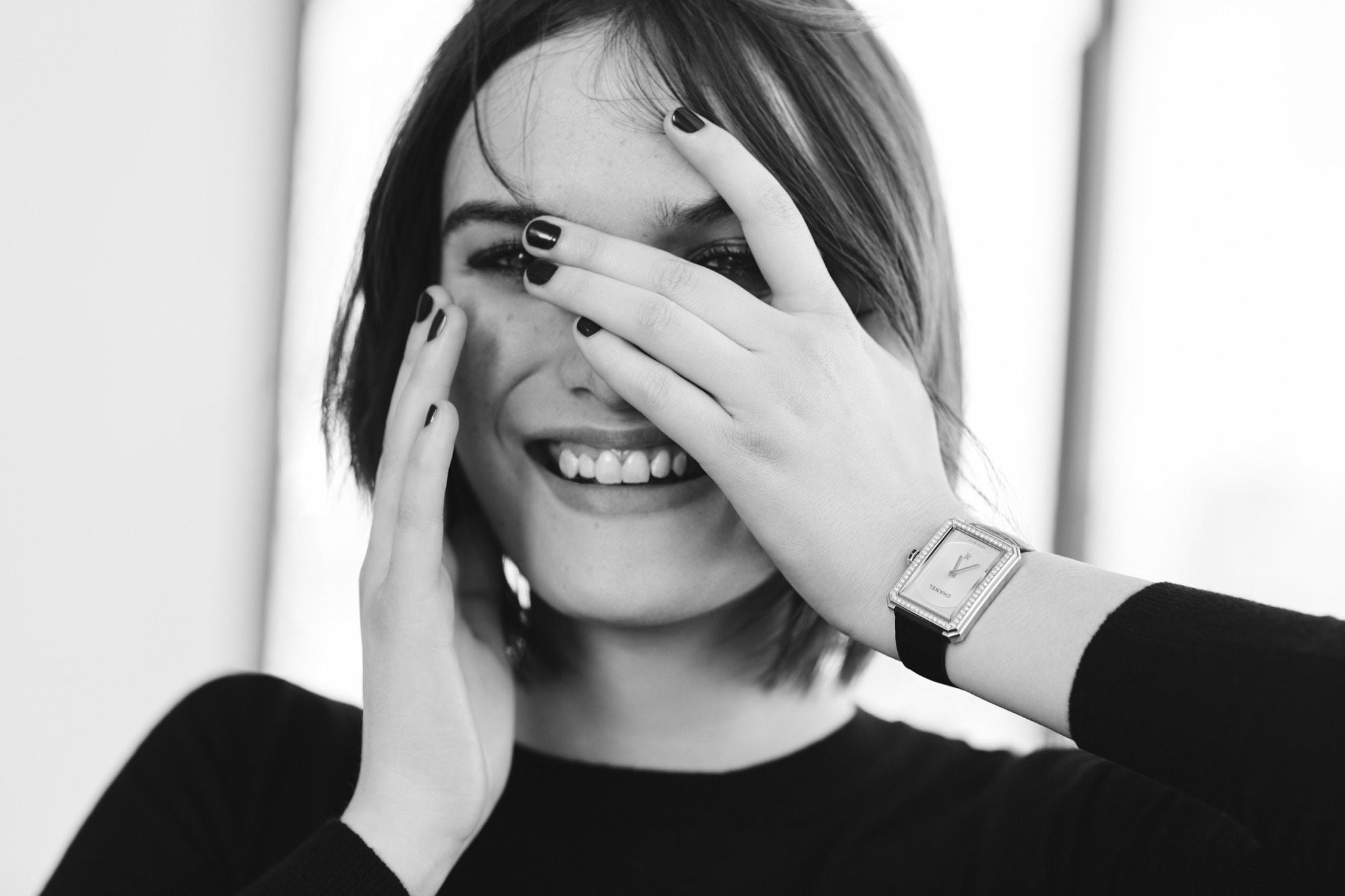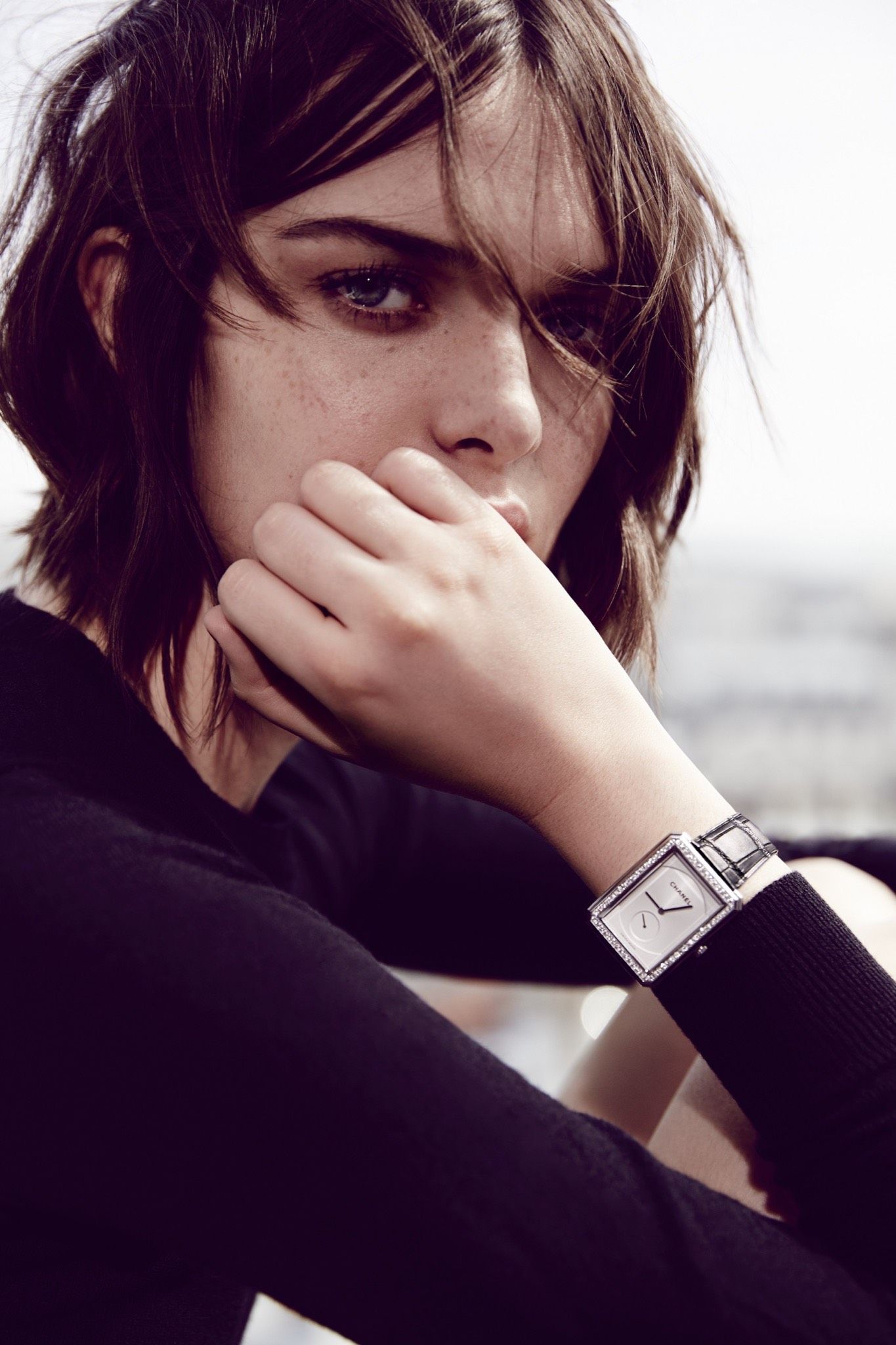 The watch retails from $12,500 to $27,000 depending on style, and will be available for sale early September.
What are your initial thoughts on this piece, and are you compelled enough to consider buying it? Can you see this watch becoming iconic like the other "boy" renditions Chanel has released?
Love PurseBop
XO
Updated: May 18th, 2017