Good times or bad, I tend to start each new year, envisioning what I hope to achieve personally and professionally in the year ahead. 2021 too shall begin the same way!
With this new year comes promise: a vaccine, the freedom to travel and see the world, and to finally meet and hug people. Personally, I look forward to what this year has in store for me with excitement and optimism, as it also marks my 40th anniversary on earth!
While many don't enjoy big milestone birthdays, I have a way of dealing with them quite well… and that coping mechanism revolves around…you guessed right…the ultimate indulgence…  Hermès "quota" bags!!! The 'goal' this year is a Kelly 28 in a shade of grey to perfectly compliment my brightly colored wardrobe.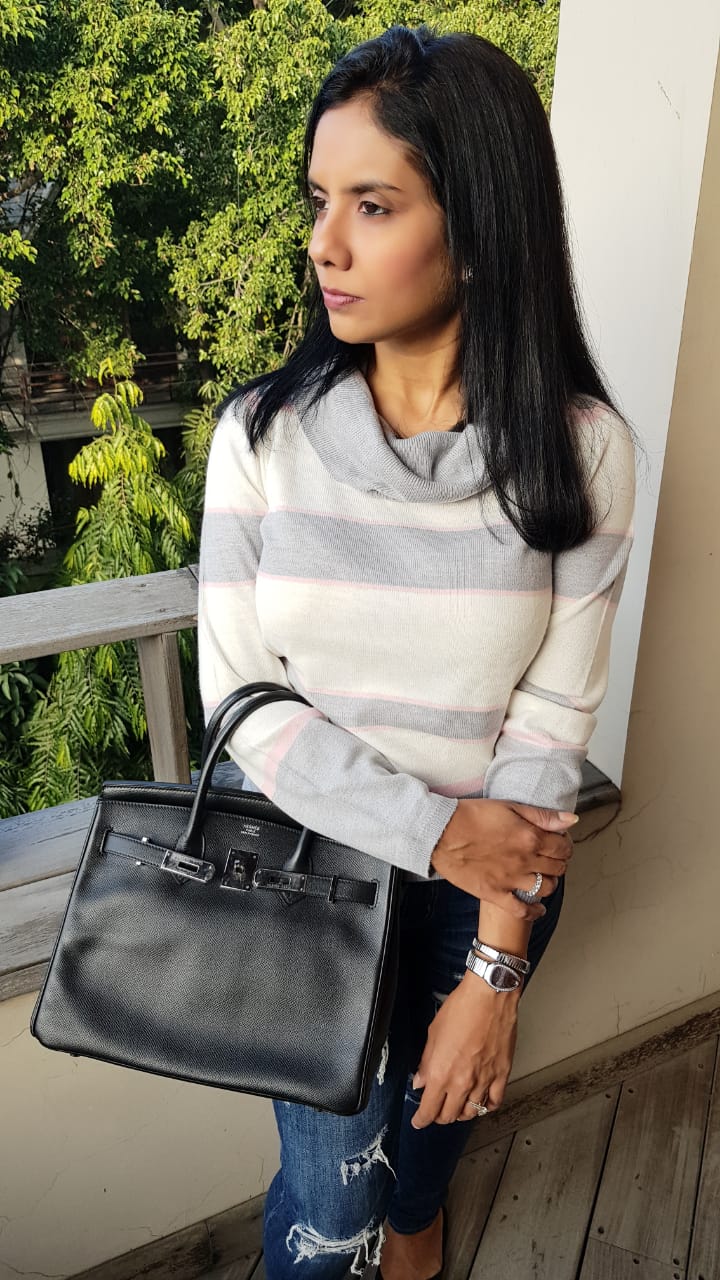 A luxury enthusiast since the age of 21, the passion for all things top designer runs deep. That warm feeling when I order and flaunt my latest handbag, unbox a collector's watch or sport diamond jewelry is a driving force in my life. My favorite and oldest passion amongst them is that of luxury handbags. I am the kind of collector that believes in owning handbags across brands. From Dior, Chanel and Louis Vuitton to Burberry, Bottega and Fendi, my collection runs more wide than deep. Hermès too figures in this carefully curated collection with the penultimate bag – the Hermès Birkin!
Here's a story of how this treasured possession made its way into my wardrobe.
It was the summer of 2011, the year I was dreading the big 3-oh! With most of my friends, and even my husband, being a year younger than I, this was not a happy birthday. So while my husband and close friends were working hard at planning a surprise birthday party (which they did manage to keep a secret till the very end), I decided to soften the blow with a grand self-gift to celebrate…well…me turning 30!
As it is for many a handbag enthusiast, a Birkin was at the very top of my wish-list. So there I was, ten days before my birthday, deciding that by hook or crook, that is exactly what I was going to get!
As you all are aware, buying a Birkin is no small feat. Not only did the 30 year-old me have to figure out how to arrange for the funds for something I probably couldn't (or shouldn't) afford at the time, it was also (and still is) impossible to get. The wait list at the time was three years long! A purchase history, relationship with sales associates and other tricks to get a Birkin at short notice weren't on my radar. What I did know, however, is that in India who you know always helps.
A dear friend at the time happened to mention that she had placed an order for a Birkin 35 at the Hermès store and was expecting it to come in any day. With connections she had recently established with the brand, she had managed to get her request serviced in record time. I tentatively asked her how easy it would be to request a Black Birkin 30 with PHW for me as well. With zero expectations, I and was shocked beyond words when we heard back in a couple days from her SA who asked us both to come in together the very next day!
Not expecting my wish to be granted this soon, I spent the next twenty-four hours incapacitated with childish excitement over the new beauty that I would soon call "mine". Even as I closed my eyes all I could see was the shape of the Birkin – the excitement was palpable for everyone around me.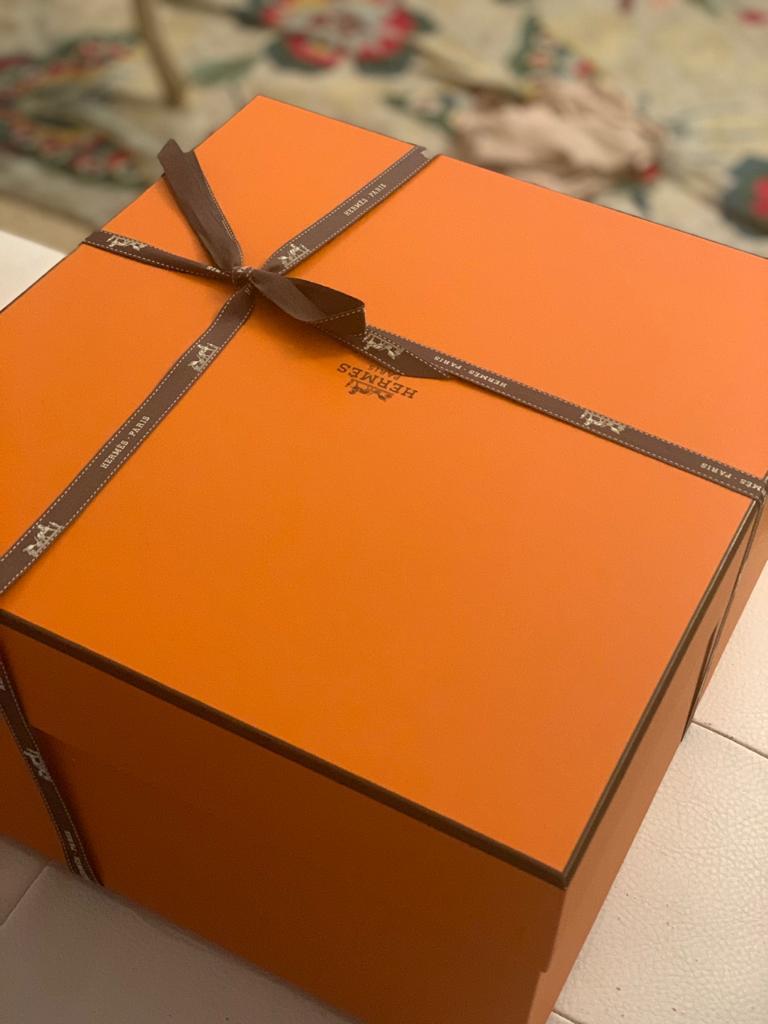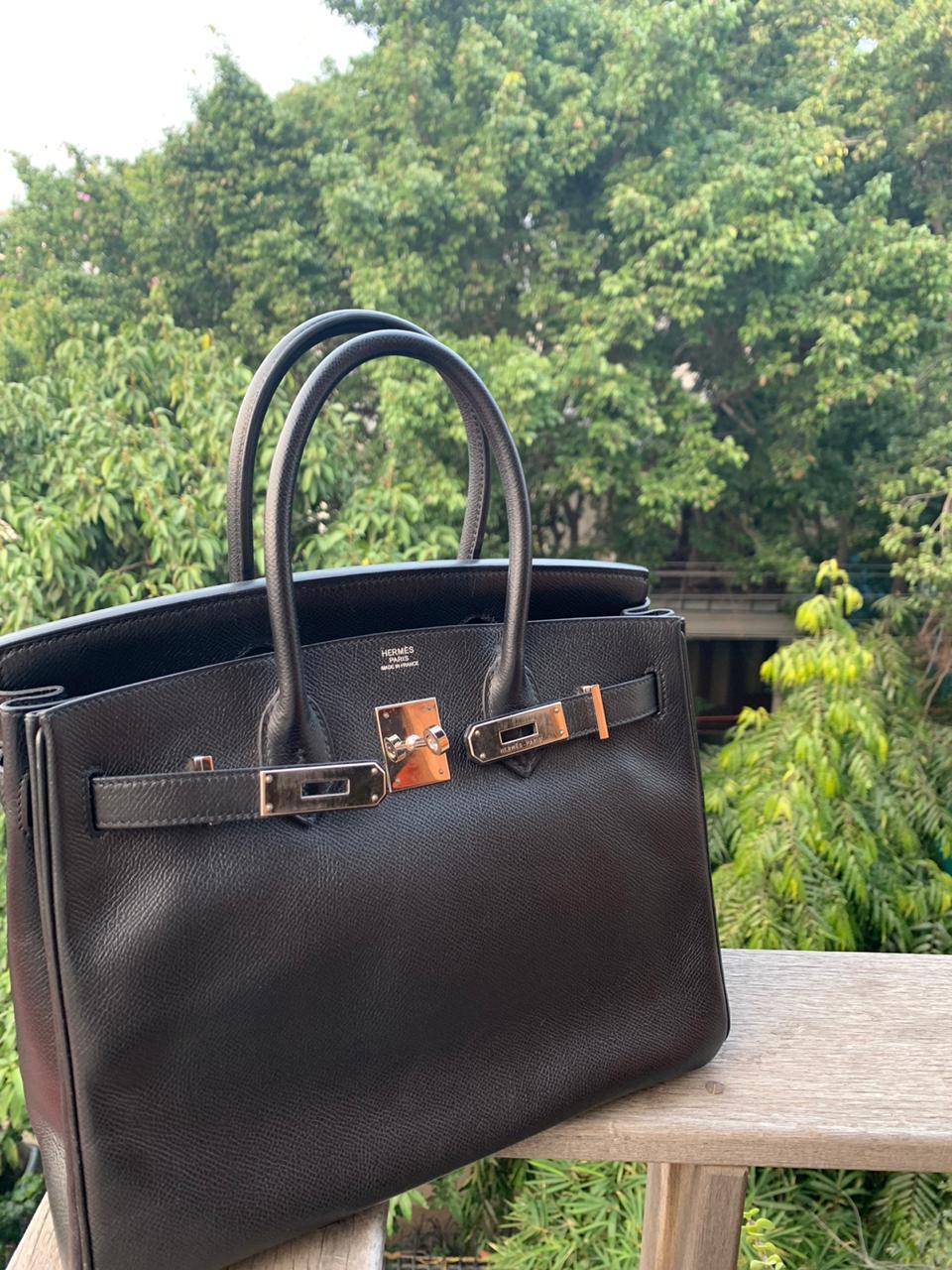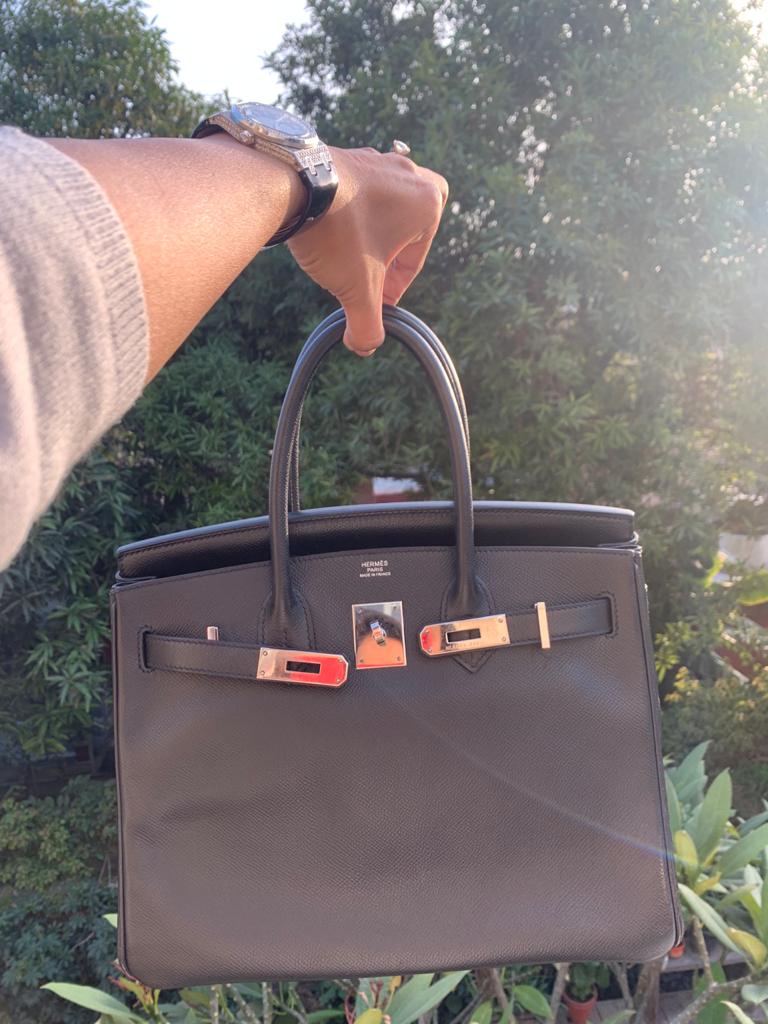 Of course, there was the fact that I had absolutely no idea how I would even pay for my dream bag! 30 year-old me with a new business school degree, had a new job, a new husband, and lived a swanky life with very little savings… that fortunately was just enough for the bag! Determined to not let anything come between me and my 'precious', I marched into the Hermès store a week before my birthday with my mate and all possible cards- credit and debit – in hand. At the time, no single credit card provider had granted me a limit high enough to charge the entire bag on!
And there it was! In the color of my choice – Noir – just waiting to be taken home. It was as if the universe conspired to give me the perfect birthday gift! My friend and I did a happy dance in the store as we obtained our gorgeous bags.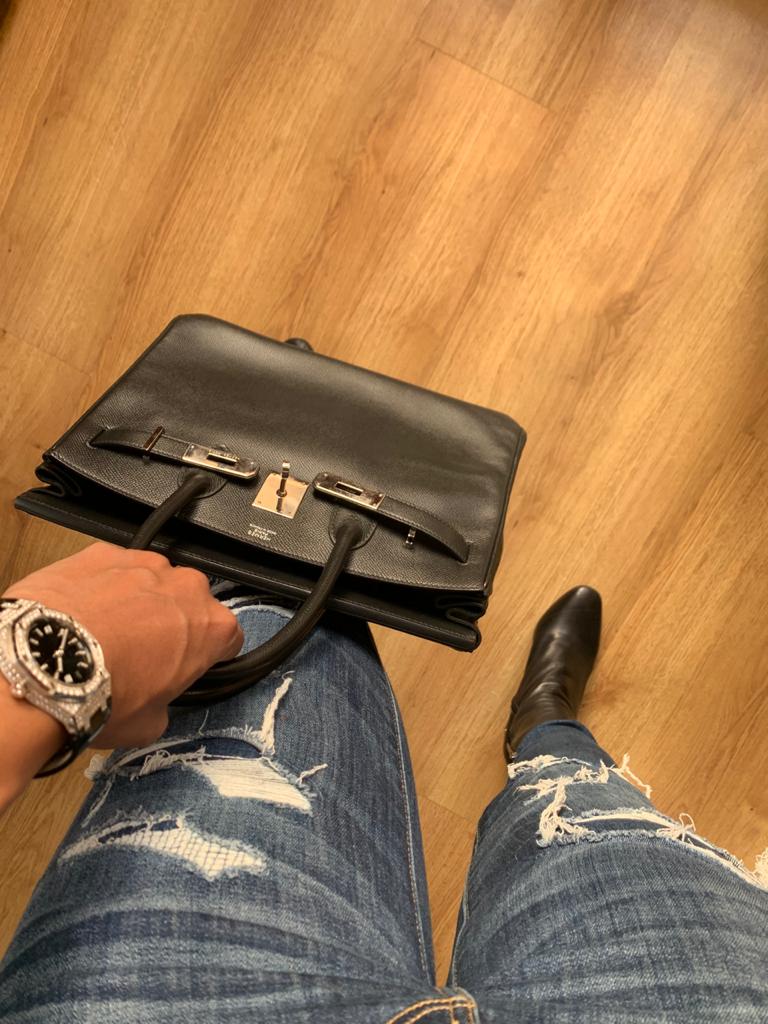 When I think back to that day, I marvel at the gumption it took for me to head to the counter and pay for the Birkin with no less than four different cards!!! The sales associates had probably never encountered a Birkin buyer like me before but there was nothing that could have dampened my joy and enthusiasm. I was literally giddy with excitement and couldn't wait to take the lovely orange box home with me.
Back at home, the orange box lay perched on the living room center table until my birthday. That evening, in the presence of close family, I ceremoniously unboxed the beauty and took her out for my birthday dinner and to the 'surprise' after party.
Perhaps not coincidentally, my dear friends surprised me with bright pink 3d Birkin cake. It fit perfectly with my mood and the occasion.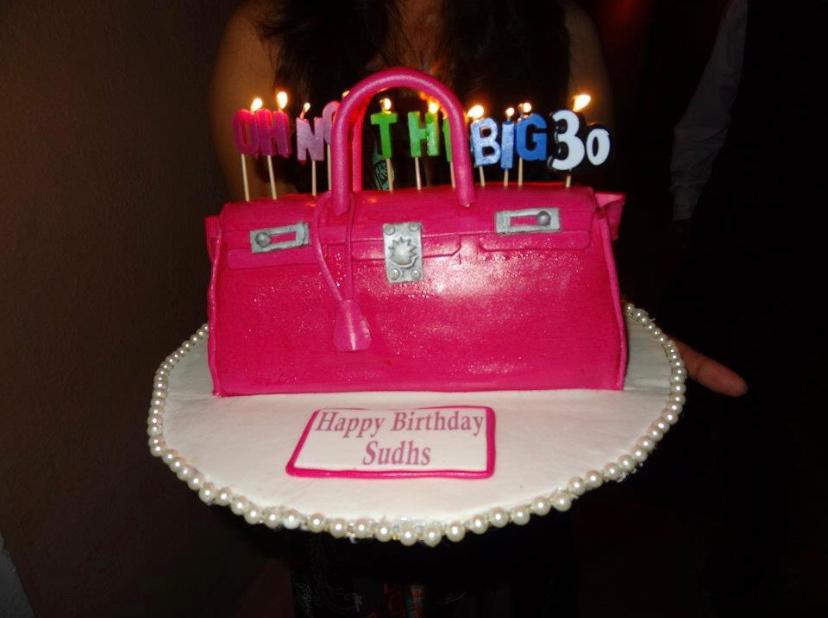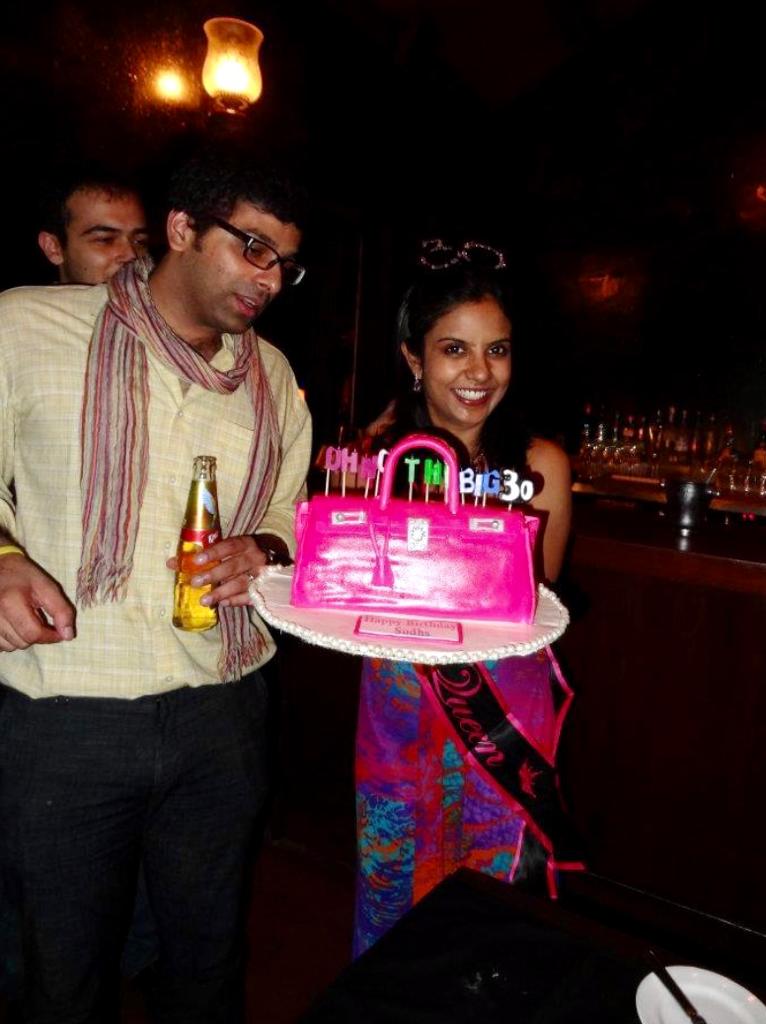 It is against this backdrop, that I am now gearing up for the 40th! I made a promise to myself ten years ago to continue to build my handbag collection but to wait until now for my next Hermès bag – The Kelly.
Will I manage to bag this one in time?
Stay tuned.
Love Sudha
XO
About the contributor:
Based in India, Sudha is a marketing consultant and a content writer by profession. She has been an integral part of team PurseBop since Feb 2020. Her background in economics and marketing, coupled with her penchant for luxury, make her perfectly positioned to present insightful and engaging content to our community. A handbag and jewelry aficionado, this working mother of two looks forward to sharing her luxury journey with you all in the years to come.